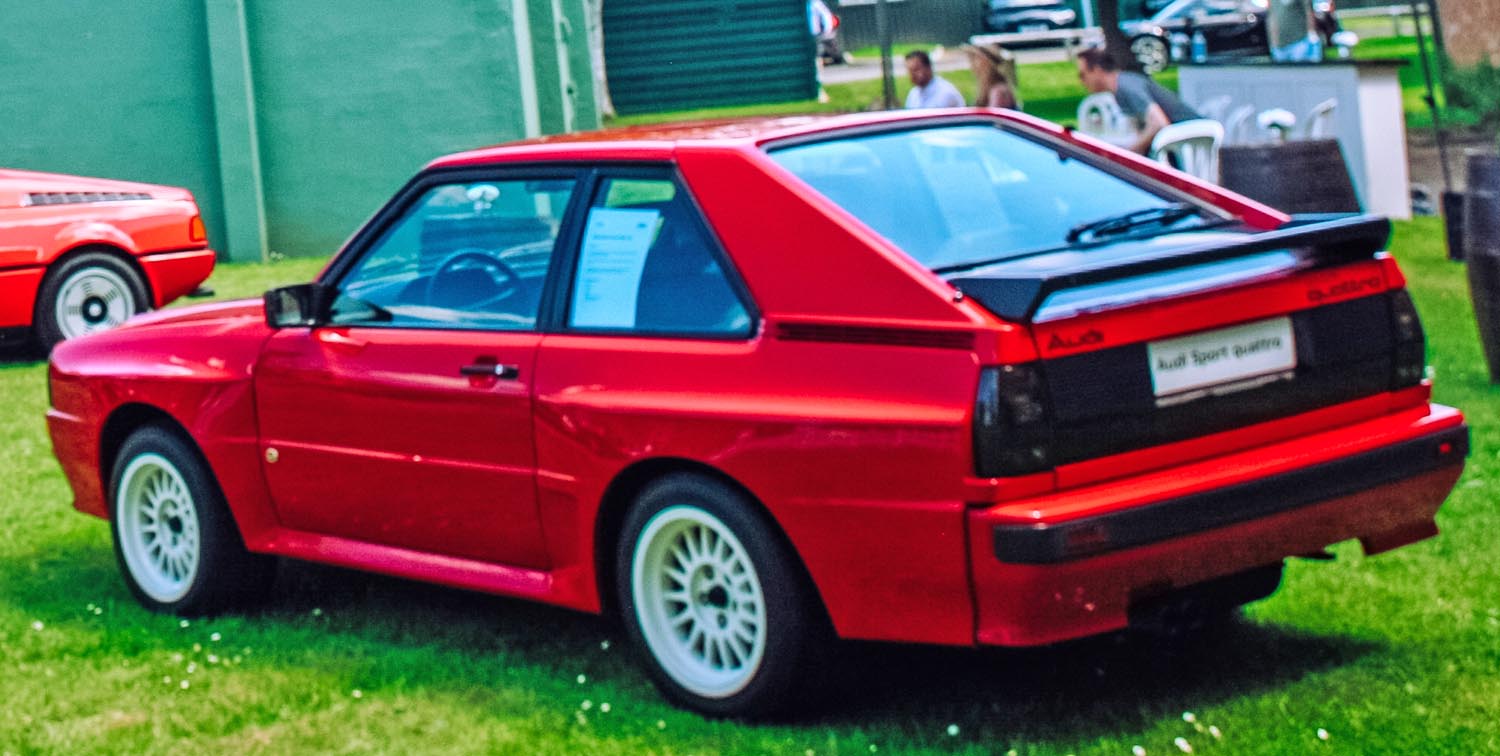 The last Bicester Sunday Scramble of 2021 will play host to a completely unique display from Audi and BMW as they field a selection of their legendary road cars and priceless racers.
The 'Best of the Bavarians' heritage display will include highlights such as Audi's Sport quattro S1 E2 rally car and RS 2 Avant, facing off against BMW's iconic 328 and 3.0CSL 'Batmobile', with a further roster of heritage vehicles to be unveiled on the day.
Hosted on Bicester's Loop Lawn, the unique collaboration promises for a light-hearted Oktoberfest concours with visitors able to share their favourite Bavarian from the display on social media, using #bestbavarian via Bicester Heritage's Instagram and Twitter accounts.
In honour of the Best of the Bavarians, a 'Driver's Beer' has been produced by the onsite Wriggly Money Brewery. Brewed onsite specially for the event, the low-alcohol ale is part of the brewery's ongoing programme to develop a new regular beer that's perfect for Scramble events and drivers alike.
The now sold-out Scramble sees the best-preserved WW2 RAF Bomber Station in the country open its doors to 5,000 attendees, with the 45 industry-leading Specialists based in the Heritage Quarter allowing behind the scenes access to their showrooms and workshops.
The event provides also serves to celebrate Bicester Heritage's ongoing partnership with classic vehicle insurer Hagerty, one of the world's largest automotive lifestyle brands, and the successful launch of Scramblers in June 2021, a new membership club born from the success of the Scramble events.
Scramblers and the Scramble events exist to celebrate the historic motoring sector and the magic in the driving and preservation of classic cars, while making these experiences accessible for future generations and families.