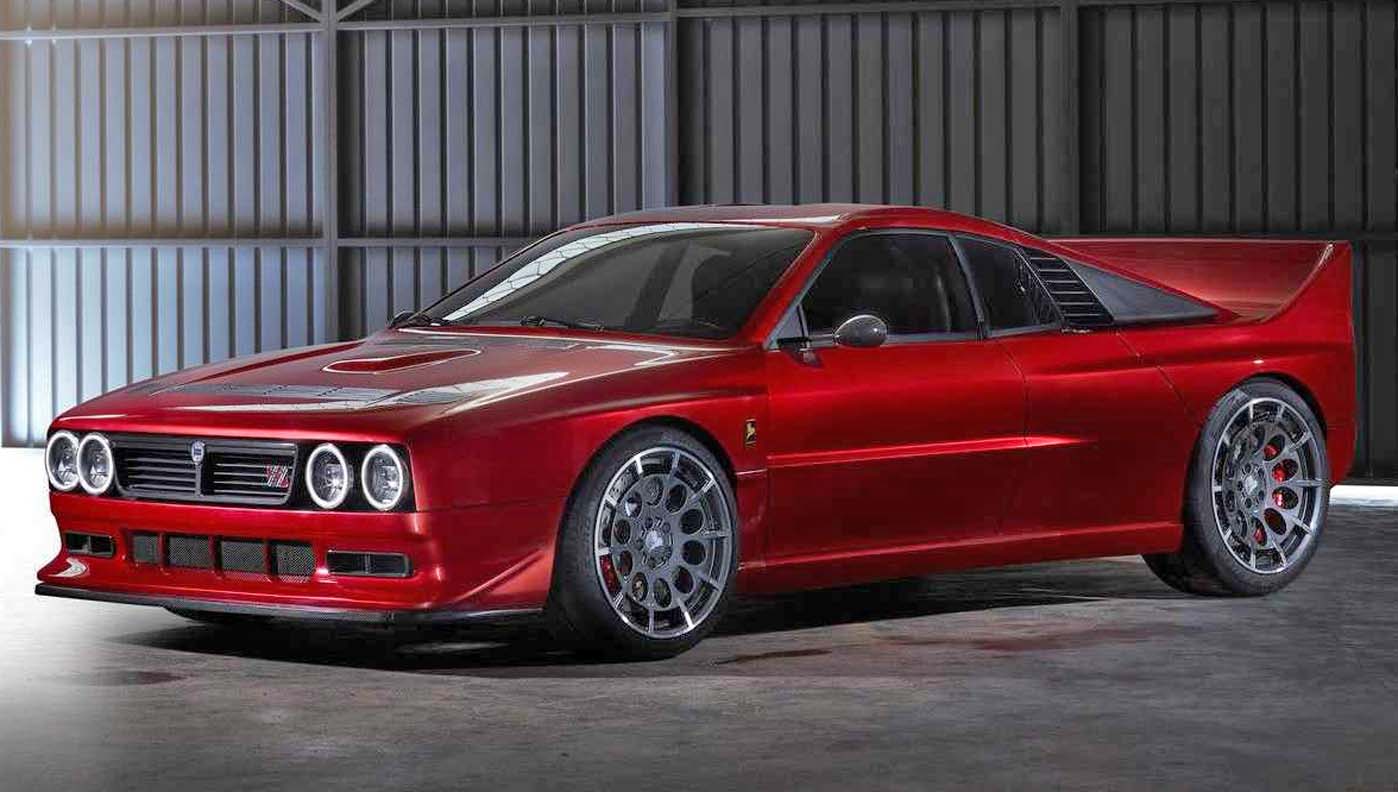 Kimera EVO37, embracing the Restomod philosophy, brings it to the next level by virtue of combining the style and charm which belong to one of the most legendary racing "Beast" from Eighties and, at the same time, the qualities of a modern car when it comes to performance, comfort and everyday usability.
Kimera EVO37 originated from its past to turn into an icon of motorsport all over the world, reaching the highest level of performances development likewise that car is created nowadays, by modern knowledge and technologies.
By embracing the Restomod philosophy, Kimera Automobili takes this concept to the extreme. By combining the style, flavor and charm of one of the most legendary racing "queens" of the 1980s, with the characteristics of a modern car in terms of technology, quality and performance, the EVO37 is born.
The car's design was invented by Luca Betti and revisited, optimized and developed, while remaining strongly faithful to the primordial line, by a team of stylists under the supervision of one of the most talented Italian designer.
The search for styles and details that characterize the EVO37 line is intended to be a celebration of the Italian models that have won in the rallies of the 80s-90s. This is a Real Tribute.
EVO37 maintains the pattern of the independent quadrilateral wheels, with the coil springs, and the double rear shock absorbers. The technical setting of the car remains unchanged. The dimensions and the type of materials change and above all the construction process that creates an "Authentic Evolution" improves by innovating.
3D scanning, reverse engineering, CAD, CAE, rapid prototyping, CNC milling, sintering, electronics for the management of the engine, steering, traction and the non plus ultra of the available technological solutions. The Queen is back.
Conceptually, the car remains faithful and identical in its unmistakable line but is characterized by stylistic, technical, structural and functional references of the subsequent cars that dominated the rallies of the 80s and 90s and which find their Tribute in EVO37.
The starting point of the EVO37, as at the time for the original car, is the central cell of the chassis of the production car, to which two tubular structures are anchored, on the front and on the rear. In this "evolution", however, the tubular structure is self-supporting and the cell is only the "shell" of the passenger compartment frame / roll-bar. This frame solution guarantees greater torsional rigidity while remaining faithful to its technical approach with profound respect.
From a technical point of view, the engine is a 4-cylinder in-line supercharged by a supercharger and a turbocharger. The advantage of this coupling is to be able to use a suitable turbocharger to develop very high power at high revs and at the same time not give up torque and performance at low revs thanks to the volumetric.
"We have tried to keep a concept unchanged as much as possible, which is that of the supercharged engine by means of a supercharger and turbo. Not to be fond of the past, but because it is a modern concept that is also re-proposed today in official competitions (F1, Turismo, WRC ..) The current concept of downsizing of obtaining very high power from small displacement engines is leading to the rediscovery of this scheme, coupling the compressor tube to a volumetric centrifugal compressor. At the time, ours was already an Authentic Evolution!"
"The car will perform highly in all conditions, both at low revs where the torque will not require a gear change to "go away" in a progressive manner, and at high revs where all the potential in terms of horsepower will develop. That's what made the S4 a winner; The S4 which has been tested and driven by many pilots, pilots who had also had experience with other group B. Of the S4, everyone agreed that it had the best powertrain. As far as the chassis part is concerned, there were different opinions, but the verdict on the engine was unanimous: this was the best engine of the B group of which, that of the EVO37 today becomes a modern Tribute"
"The working group has shown that it operates in the right way, in an interdisciplinary way, combining the different experiences and different specializations in a professional way and without friction or conflicts, which are only harmful for carrying out a project of this type, so congratulations. These young guys worked with great passion, vision and dedication and they deserved my Deep Respect."
Ing. Claudio Lombardi
Video
---
Source: kimera-automobili