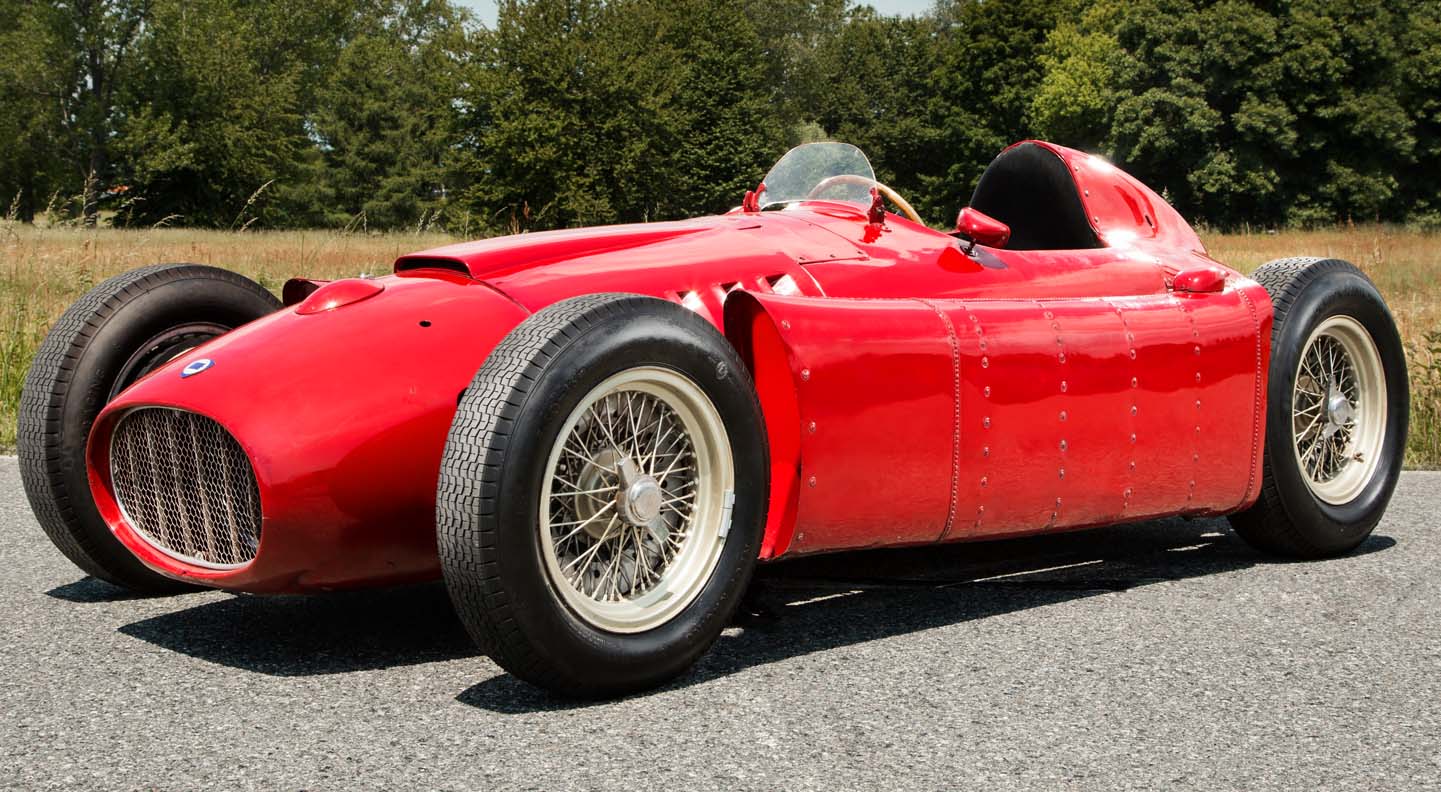 As part of its mission to recover and enhance the historical heritage of the Abarth, Alfa Romeo, Fiat and Lancia automotive brands, the Heritage department has always worked closely with international, national and local bodies and associations.
These collaborations have included the decision to "repitch" one of the most precious gems in the Heritage collection, the 1954 Lancia D50, which was the guest of honor today at a major event held in the Parco del Valentino, near the present-day Faculty of Architecture. The Artes a.p.s. Association – whose mission is to recover and restore the historical and artistic heritage of the city of Turin – inaugurated the starting pitch dedicated to Alberto Ascari, one of the greatest drivers in history. The square has been the focus of major restoration work led by the Association itself.
Having the historical Formula 1 single-seater on site was of great symbolism: in March 1955, Alberto Ascari came in victorious in the 7th and final Valentino GP, indeed in a Lancia D50. The racing car – only 8 models of which were ever built – was genuinely innovative for its time. Designed by the brilliant Vittorio Jano, it was fitted with an eight-cylinder V engine, positioned transversely so the crankshaft could pass beside the seat, not below, resulting in the lowering of the car's center of gravity and a consequent improvement in stability. The rear transmission was transverse, while the characteristic side tanks served to improve aerodynamics, maintaining constant weight distribution from the start to the finish of the race.
The race got underway right in front of the Castello del Valentino, and Ascari took victory by completing its 90 laps in 2 hours 40 minutes, at a momentous average speed of 140 km/h. To commemorate this feat, a marble starting pitch was set into the tarmac of the square, bearing the driver's name and his race number, 6, in the exact spot Ascari's D50 took on the starting grid.
"Participating in these events is an honor for us," said Roberto Giolito, Head of Heritage. "We are aiming to disseminate knowledge of the historical heritage of our glorious car brands, as widely as possible. "Supporting the work of other Associations in line with our own objectives and providing the collection's historic cars to highly symbolic cultural events contributes to the renown of this project, one we are now fervently pursuing. In this specific case, we are dealing with a car as extraordinary as the D50, and with Alberto Ascari, a driver whose victories accorded such prestige to the most celebrated Italian brands, from Ferrari and Maserati to Alfa Romeo and indeed to Lancia."