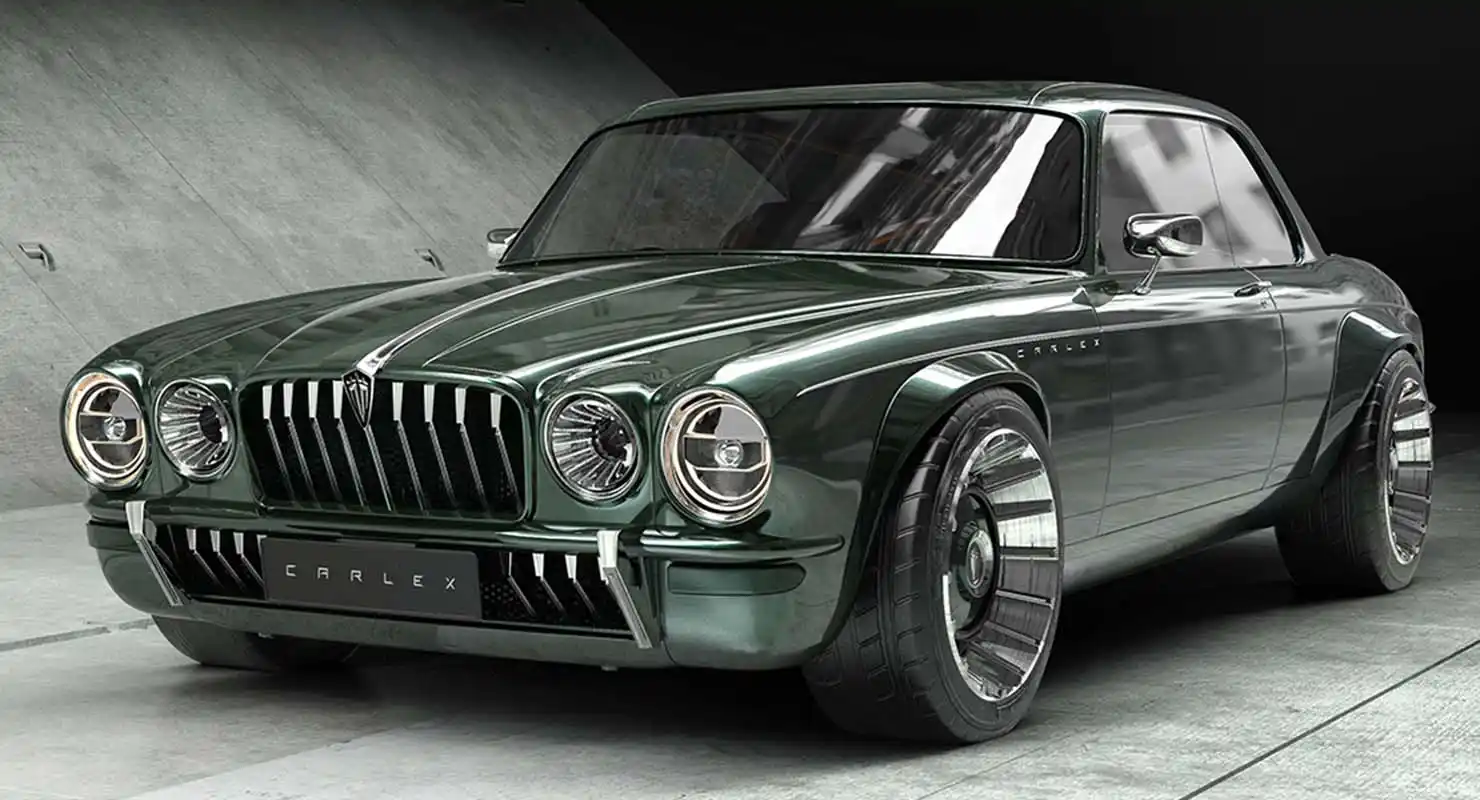 Polish tuning company Carlex Design has revealed the XJC, a modified version of the classic Jaguar XJ Coupé (Originally introduced in 1973, the two-door coupe class of the Jaguar sedan was built on the basis of the XJ Series II. British company built a total of 10,487 units of the XJ Coupé).
The Jaguar XJC by Carlex Design. It combines modernity, great design, and the classic body of the Jaguar XJC. It is luxury, yet stylishly balanced.
XJC by Carlex Design is perfect for everyday use, utterly comfortable and has been styled especially for the fans of unique design. With wide fenders on both sides, and huge wheels and sporty performance tires.
Up front is a redesigned grille and lowered hatch, turbine-inspired LED headlights, and a slimmer body-color front bumper.
The totally retrimmed interior, including new seats covered with hand-aged leather, The car has been topped with rare wood decors and many more. Only a few such original cars will be made each year.
The V8 400 HP engine, the new brakes, the solid new suspension lowers the car, while the front and rear axles have been widened.
The new upgrades and special cockpit along with the air conditioning system make this Jaguar XJC super comfy, super fast and super safe.
Source: Carlex Desing Facebook page