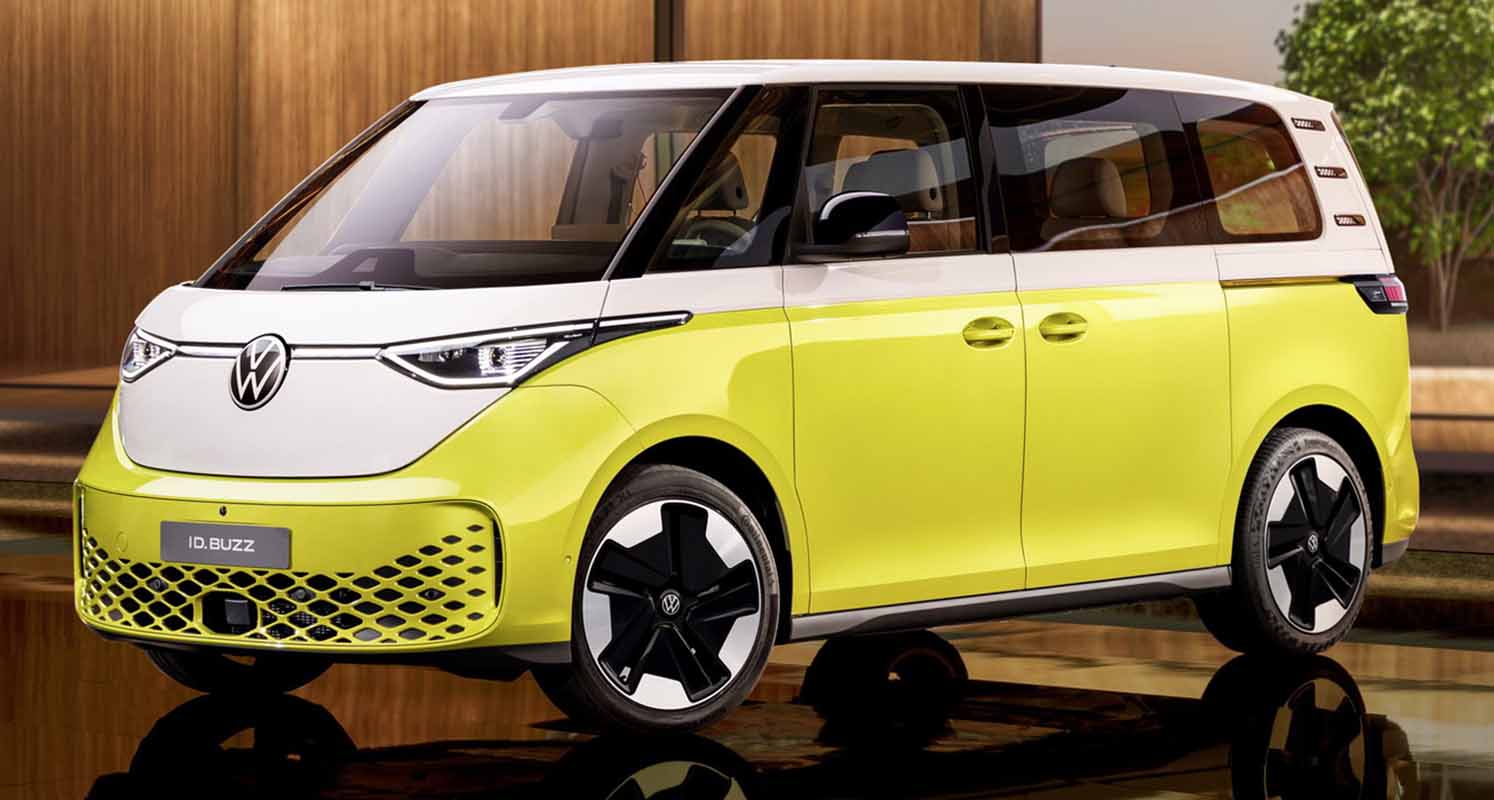 The new Volkswagen ID. Buzz has been crowned Electric Car of the Year at the prestigious Top Gear Electric Awards 2022. Judges praised the ID. Buzz which goes on sale later this year for its iconic style, inspired by the original Volkswagen T1's design. High quality and responsive driving capabilities were also highlighted as impressive elements of the vehicle.
The editors underlined the room dimensions of ID. Buzz, offering plenty of space inside. Especially the trunk capacity, which is double the size of that found in a standard SUV. Ollie Marriage, Head of Car Testing at Top Gear, said: "People who pretend to have an active lifestyle drive an SUV, those who actually do drive a Volkswagen Bus. Everyone we met loved that the brand has rediscovered its mojo and found the Buzz breezy, fresh, and invigorating. Isn't it great that Volkswagen has finally had the courage to reinvent the original? It's beguilingly simple and yet entirely uplifting. And that's why it's our electric car of the year."
The ID. Buzz is Volkswagen Commercial Vehicles' first all-electric vehicle. Built on the Modular Electric Drive Kit (MEB) platform, the ID. Buzz has been built from the ground up as a pure electric model. It will be available at launch as a five-seat passenger car or as the ID. Buzz Cargo van.
Cian O'Brien, Director of Volkswagen Commercial Vehicles and receiver of the award, said: "As a brand, we are on an important electrification journey, and the long-awaited ID. Buzz marks the start of this exciting experience. Being able to launch a car that is cool in design, with sustainability at the heart of its creation, is a great way to show our customers that you can still do all the things you enjoy and travel wherever you want, while also having a positive impact on the environment. There are few better ways to celebrate this ahead of the car's launch than with the highly prestigious Electric Car of the Year award from Top Gear."