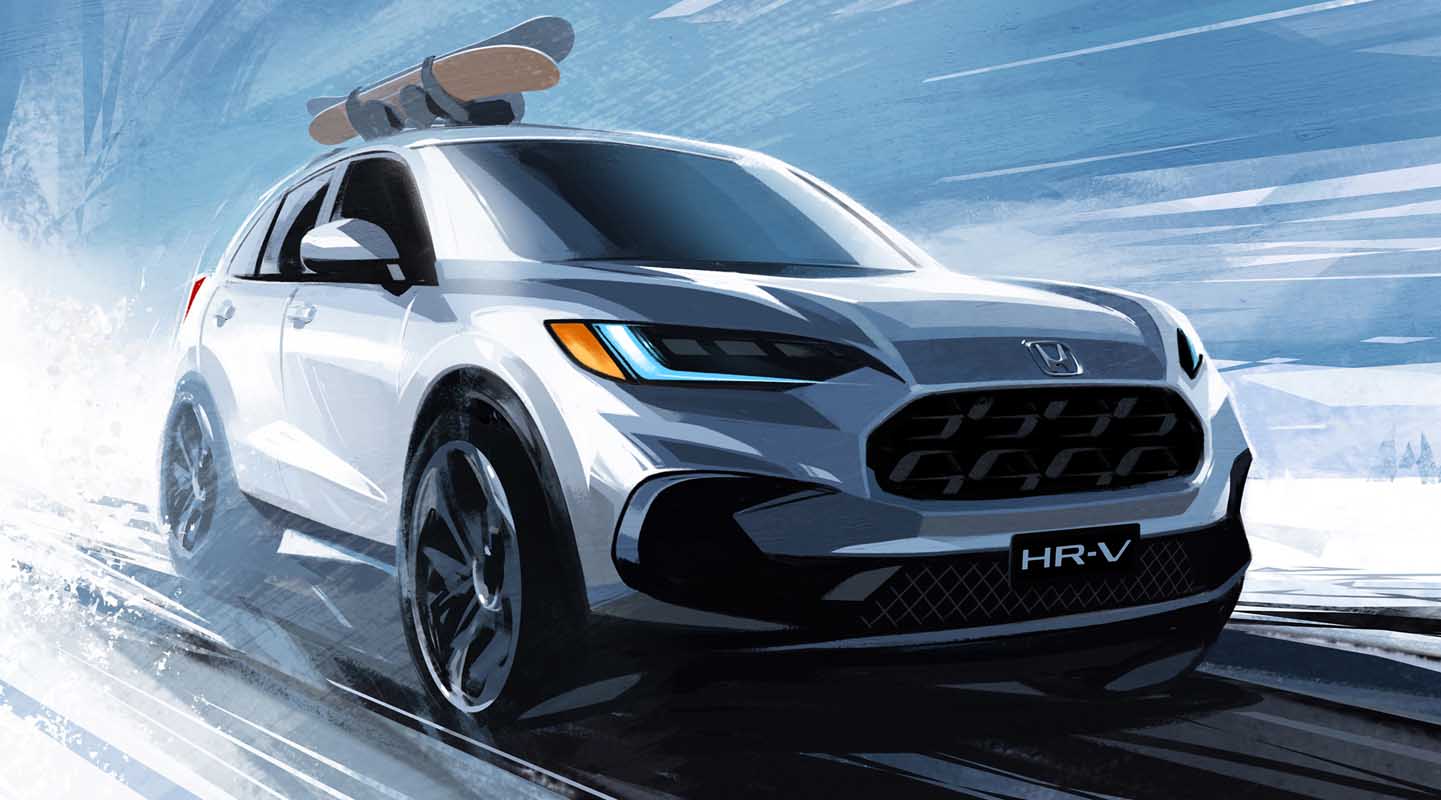 Honda kicks off its Year of the Crossover with a sneak peek at the all-new sporty and versatile 2023 HR-V. The all-new HRV will launch in North America this year.
The New HRV is Scheduled to debut later this year, the new design look like a Sporty Compact SUV. This US spec model is totally different from the International one revealed in 2021.
Honda keeps its silence, as no details revealed till now, but the general look shows an oval grille and swift headlights. In general, the HR-V has a more aggressive front bumper with a black surround mirrors from the new Civic.
Also we can see a sculpted hood, and a puffed shoulder line, and a sporty bodywork and Rear door handles are hidden.
The rear window and taillights are finished with aerodynamic elegant touches, and we can see the two-tone bumper, without an exhaust port.
No mechanical info yet but the New HR-V will likely use the same powertrain range as the new Civic.