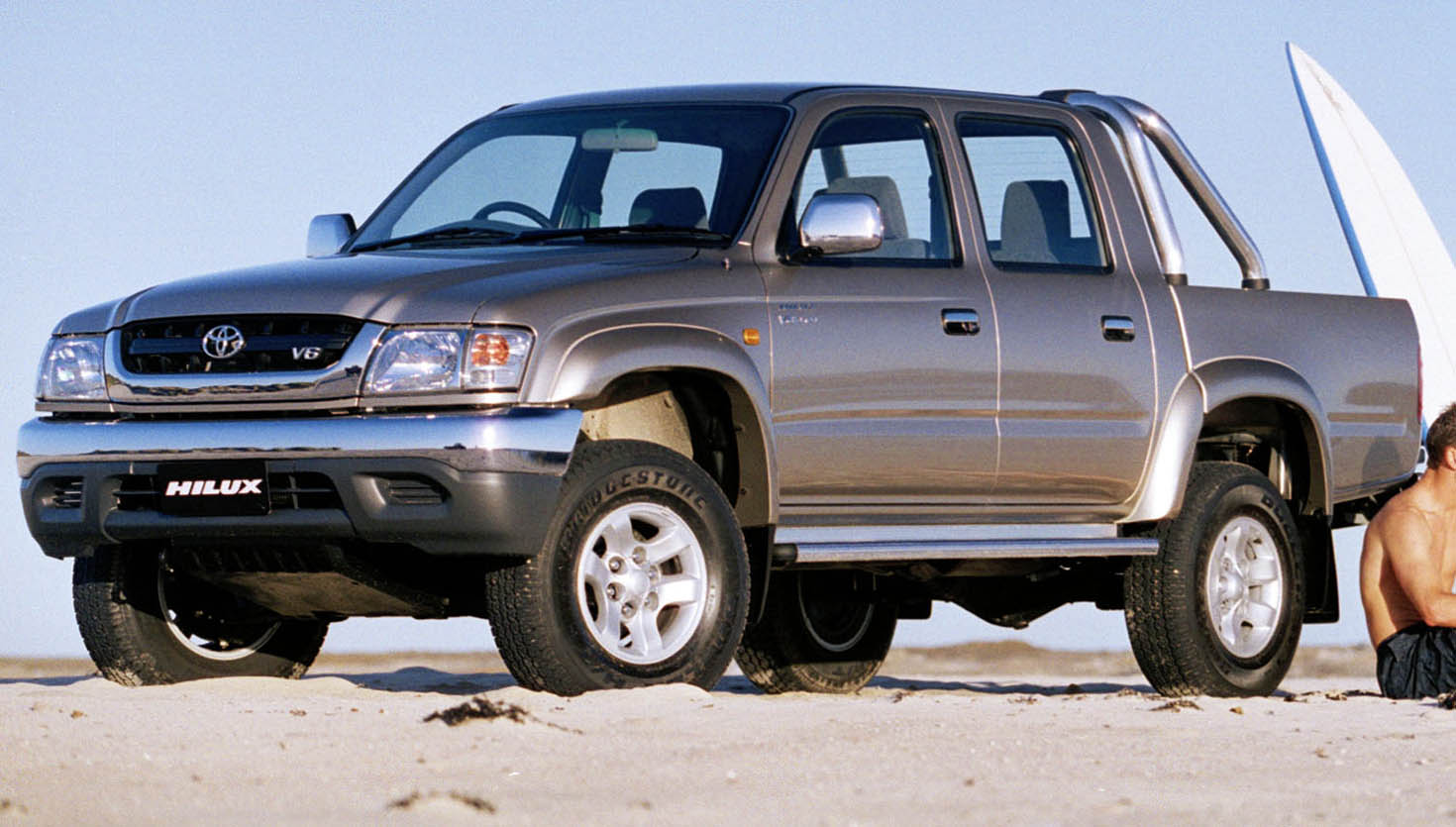 It's an absolute legend. Its heritage makes it one of the most popular pick-ups in the world. It's crossed deserts, mountains, rivers and plains. It is, of course, the Toyota Hilux Pick-up.
This world-beater has been around for a long time. First making its way onto the roads and tracks of Japan in 1968, it's never been out of production since, and the Toyota Hilux 2021 model continues that legacy of reliability, go-anywhere, do-anything adaptability, and sheer resilience. As has been shown on several motoring shows over the years, it's practically impossible to 'kill' a Hilux, even if you put one on top of a building and then blow it up!
The Toyota Hilux is a demonstration of the manufacturer's principle of never releasing anything until they're absolutely sure that it's a winner. The impeccable build quality, engineering and development that's gone into the Hilux means that it's the workhorse of choice for businesses all over the world, regardless of the terrain. The Hilux pick up can literally go anywhere, and whether you put a raging river in its path or ask it to climb up a steep mountain it won't miss a beat.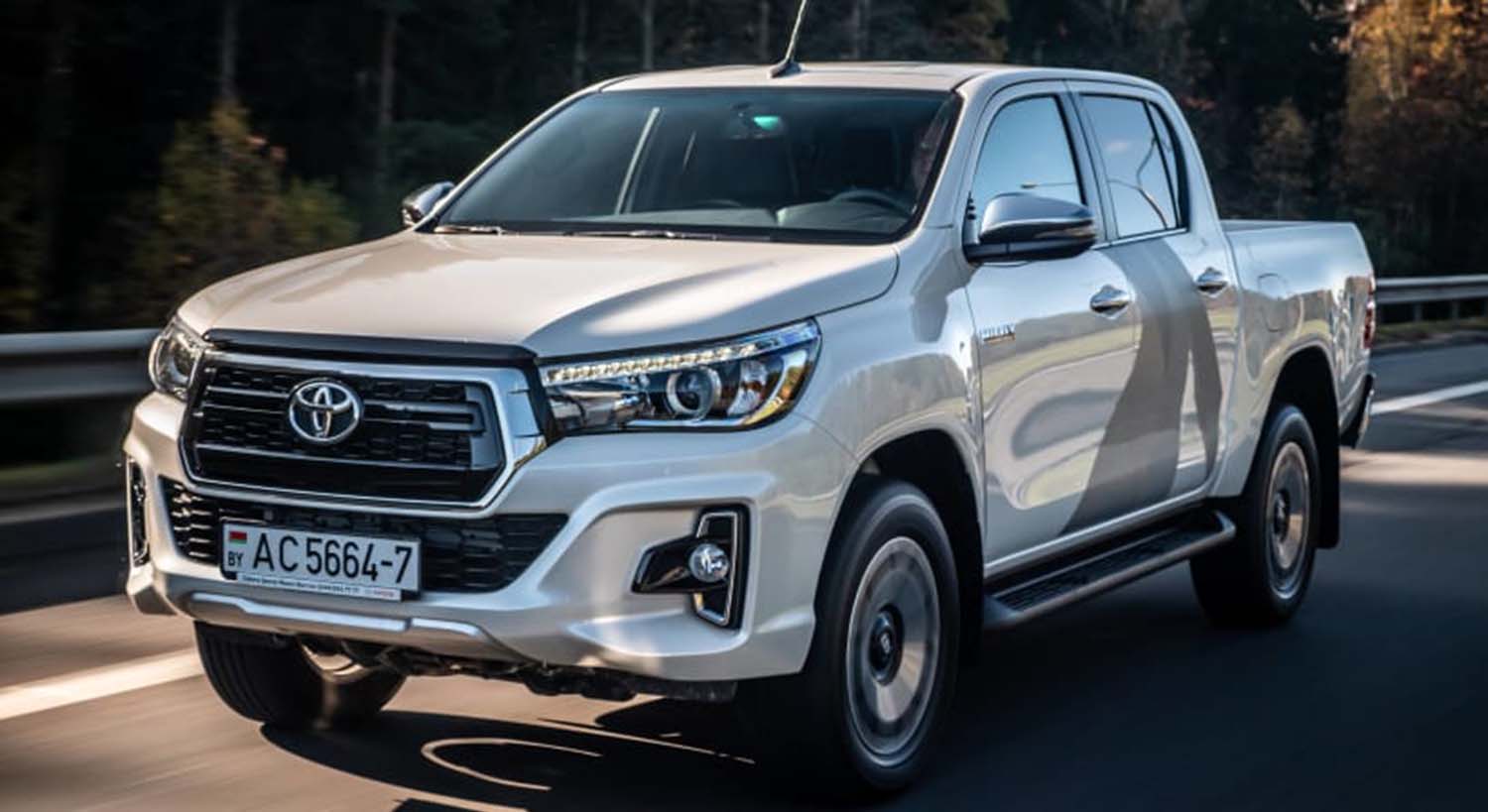 What makes it so good?
It's the first of the true 'Crossovers'. With a closed cabin separated from the open cargo area, it made it more comfortable for both passenger and driver. Fast forward to 2021, and the most recent models of the Toyota Hilux have taken the crossover theme to the next level, creating a 4-seater cabin that's as luxurious as any sedan or SUV on the road, but still with that practical cargo space at the back.
The 2021 Hilux wears its heritage proudly, so there's no mistaking that dominant road presence and high ground clearance, rugged good looks and trademark grille and bumper. But what's been added to the Hilux 2021 is an exceptional level of engineering under the bonnet, and some interior redesigns that give it an extra layer of passenger comfort and driver experience.
Engine options
The engine choice ranges from a punchy 2.4-Litre turbo diesel or a powerful 2.7-liter naturally aspirated petrol. Direct fuel injection in the diesel model cuts down on the dreaded turbo lag and makes it incredibly responsive as well as fuel efficient. The petrol option includes Dual VVT-I with exceptional torque for those slow crawls up and down inclines. It also has an intelligent 6-speed automatic transmission and drive mode switch so you can swap between Power and Eco mode, depending on the terrain.
Comfort inside
Inside, the new Hilux will change your opinion on commercial vehicles. Gone are the basic controls that were functional and nothing more. Today's Hilux cabin comes with a full infotainment system, 8-inch color touchscreen, Apply Car Play and Android Auto, and a state-of-the-art sound system. The cabin seats four in exceptional comfort, with plenty of legroom and headroom, air conditioning (and heating for those chilly days), and luxury-styled seats that wouldn't look out of place in a top-of-the-range SUV.
The modern Hilux has an exceptional ENCAP safety record and includes VSC to prevent the vehicle slipping when cornering, giving you better traction and a stable, reliable grip on any surface.
With all this and a spacious cargo bay at the back (with an optional locking top for security), it's no surprise that the Toyota Hilux 2021 is carrying on the legacy of the most famous all-rounder in the world.