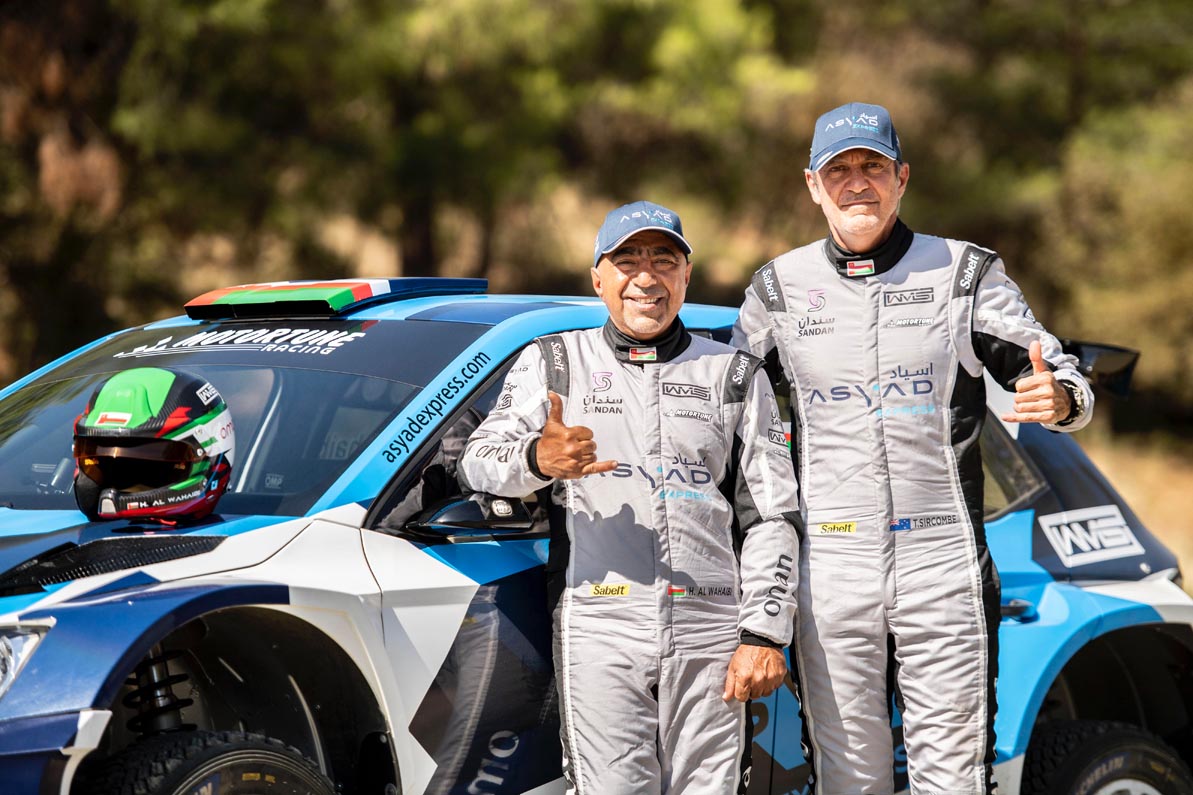 Omani rally driver Hamed Al-Wahaibi continues his return to international rallying competition by tackling a leading rally in the United States of America.
Fresh from taking a well-earned finish on his comeback trail at the recent Cyprus Rally, the 53-year-old now heads for the Oregon Trail in the north-west of the USA on November 5-7.
Al-Wahaibi arrived in Oregon at the weekend with his long-time New Zealand co-driver Tony Sircombe to prepare for the event. He will carry out two days of testing
today (Monday) and tomorrow (Tuesday) and then take part in reconnaissance of the special stages on Wednesday and Thursday.
Scrutineering, a parade of drivers at the Portland International Raceway and the starting ceremony are all scheduled for Friday (November 5) and precede two days of competitive action on Saturday and Sunday along the scenic Colombia Gorge and through the nearby Mount Hood farmlands.
Al-Wahaibi has entered the event in the National RC2 category in a Ford Fiesta R5 being run by the experienced McKenna Motorsport.
"I am quite excited to do this event," said Al-Wahaibi. "I have a soft spot for the United States from a scenery point of view and I am looking forward to this rally on the west coast. I guess it's going to be rainy and muddy and quite a challenge.
"I am looking forward to that. It's quite a long time since I drove in wet conditions. It's a exciting time and a new car for me to try."
Sircombe said: "It will be great to be back rallying in the US and particularly the Oregon Trail Rally. This has a reputation of being an excellent event. Rumour has it that this event could be a WRC candidate rally next year, so it will be good to get some experience this time around. I spent many years doing the US Rally Championship but only ever competed in the Oregon Trail Rally once – in 1984.
"Quite understandably, I don't remember much about the rally though I know it wasn't in The Dalles area back then. From the maps I have seen and some videos, it runs mostly through open farmland on fast, flowing roads. This will be quite a contrast to our last event in Cyprus, which was hot, rocky and super twisty. McKenna Motorsport are very experienced in the US, so we can be confident that the car will be the least of our concerns."
Al-Wahaibi is running the car in the USA with logistical support from Asyad Express (an Omani delivery and logistics company) and Sandan Development LLC.
The 25th Oregon Trail Rally is the last event in the 2021 American Rally Association schedule and the final round of the ARA National and West Regional Championships.
It is based at the Portland International Raceway on Friday and then moves to Golendale in Washington State on Saturday and on to Dufur in Oregon on Sunday.
Al-Wahaibi will line up alongside many of America's leading rally drivers, including WRC regular and stunt driver Ken Block, the legendary Travis Pastrana and drivers such as Dave Wallingford, Brandon Semenuk and John Coyne in a provisional 74-car field.