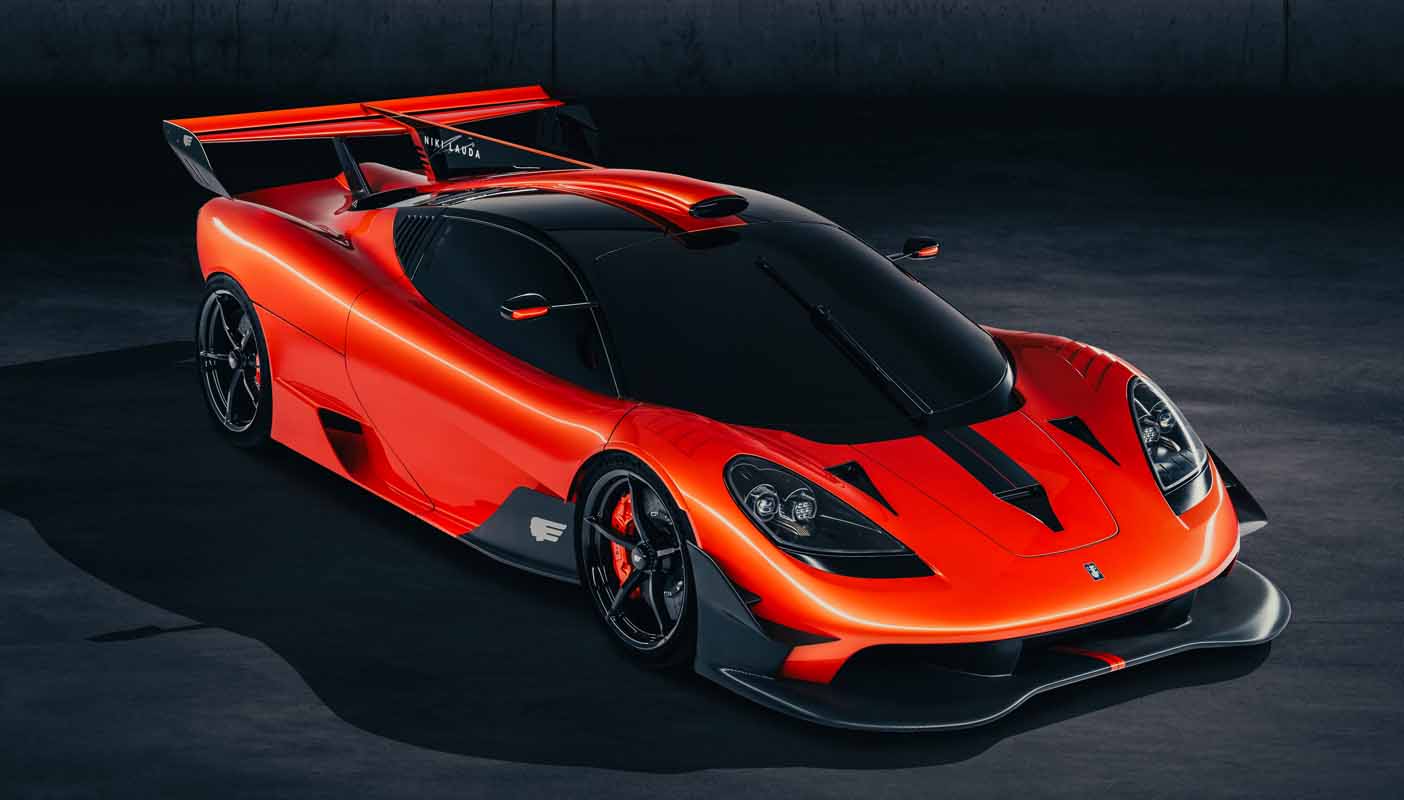 The Gordon Murray Group has today announced its new Technology Division, a boost to its leadership, and new facilities in the UK and the US, to propel the business to even greater future growth and success.
Professor Gordon Murray, formerly Group CEO, has been announced as Executive Chairman of the business, with responsibility for all product development and design. His role as Group CEO has been filled by Philip Lee who will lead the Group's future growth and financial and commercial performance.
The Gordon Murray Group now encompasses two major divisions: Gordon Murray Technology and Gordon Murray Automotive. The new Technology business is made up of Gordon Murray Design, Gordon Murray Electronics and has been incorporated to serve global automotive companies for every aspect of vehicle development, design and manufacturing. GMT is already developing two advanced all-electric SUVs, one for a major car manufacturer, and is in advanced discussions with global automotive businesses for future projects.
Professor Gordon Murray, Executive Chairman, Gordon Murray Group "The company is growing from strength to strength and we have had unprecedented expansion since 2020. This announcement and the streamlining of our business is testament to that, as we are intent on continuing and amplifying that success with further growth.
"Gordon Murray Automotive is in a strong position. Our world-beating supercars, the T.50, T.50s track car and recently announced T.33 are already sold out. The T.50, especially, is in the final stages of development and will be in the hands of its first customers soon and there is a lot more exciting news to come.
"Despite the success of GMA, our major growth opportunity now lies with Gordon Murray Technology. We have a best-in-class highly talented team, capable of working with a global client base, transforming electric vehicles, connectivity and, eventually, autonomous transportation. There are innovative projects already in the pipeline and we have plans to further increase our influence on global vehicle development and transformative manufacturing processes with the latest incarnation of iStream®.
"People will reconsider what electric vehicles are capable of and I am looking forward to personally overseeing these fascinating projects."
As with Gordon Murray Automotive, Gordon Murray Technology will adhere to seven key principles to ensure that its projects and products embody the ethos of the group and they represent best in class performance, energy efficiency, design, innovation and sustainability. The principles are:
Driving perfection
Performance through light-weighting
Engineering excellence
Sustainable mobility
Disruptive technologies
Low energy solutions
Innovation by design
Philip Lee, CEO, Gordon Murray Group "We are already bucking the trend: a UK headquartered automotive business that is well funded, profitable, and growing quickly. This robust and focused plan for our business builds on that platform and prepares us well for further expansion and success. Not just for Gordon Murray Automotive, but for Gordon Murray Technology which is already applying its world-leading vehicle design, development, and manufacturing expertise to creating lightweight, game-changing electric vehicles. We're confident that we can attract many new customers that will take advantage of our leading technologies and expertise.
"On a personal note, I am extremely excited to be working closely with Gordon to continue to grow the business that he founded. His ethos, energy, and inspiration inspires us every day and, together, we are immensely excited about the future potential."
Both Gordon Murray Automotive and Gordon Murray Technology will be headquartered in the Group's new £50M Global Headquarters and Technology Campus, sited in Windlesham Surrey. Development on the project has already commenced and it will be fully completed by 2024. The company has also recently opened a facility in Warwick, West Midlands to take advantage of the skills in the area and to accommodate the Group's rapidly growing headcount which by the end of 2022 will have quadrupled in just two years. Global expansion will grow this even further and the company is currently looking at facilities in the US.