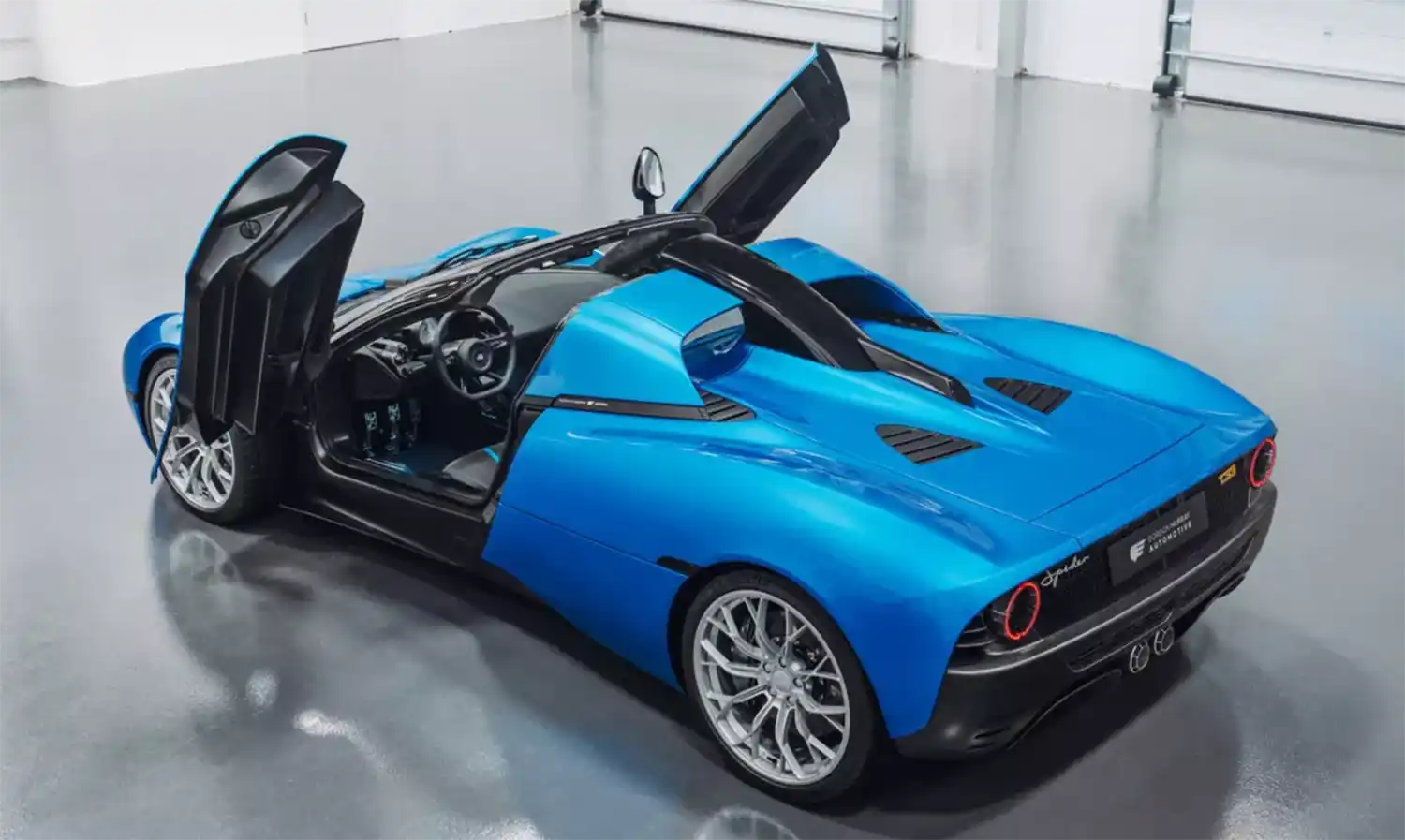 Gordon Murray Automotive's T.33 V12 Spider – the ultimate 'everyday' open-top supercar – is set to make its public debut at the 80th Members' Meeting on Saturday 15 April. The Spider will be officially unveiled by Professor Gordon Murray and The Duke of Richmond at 09:25 on pit lane lawn at the Goodwood Motor Circuit. The reveal can be followed via the Goodwood live stream:  https://www.goodwood.com/grr/event-coverage/members-meeting/live-stream/).
This latest version of the T.33 was globally revealed digitally on 4 April and is a unique supercar that combines a timeless design with an immersive driving experience, featuring removable roof panels and a deployable rear window. The T.33 Spider offers outstanding ride, handling, and agility without unnecessary weight penalties, setting a new benchmark for open-top supercars.
T.33 Spider is powered by the Cosworth GMA.2 V12 engine, an all-aluminium, naturally-aspirated, dry-sump unit designed for light weight and high specific output. The engine produces 617 PS at 10,250 rpm, and continues revving until 11,100 rpm.
Two Gordon Murray Heritage vehicles will sit alongside the T.33 Spider – the 1967 IGM Ford (T.1), the first car Gordon designed in 1967 in South Africa, for which he built and tuned a Ford 105E engine for racing purposes, and the legendary Duckhams Ford LM (T.3), which Gordon designed as a 3-litre prototype for the 1972 24 Hours of Le Mans.
Three Cosworth GMA V12 engines will be on display to demonstrate engineering art at its best: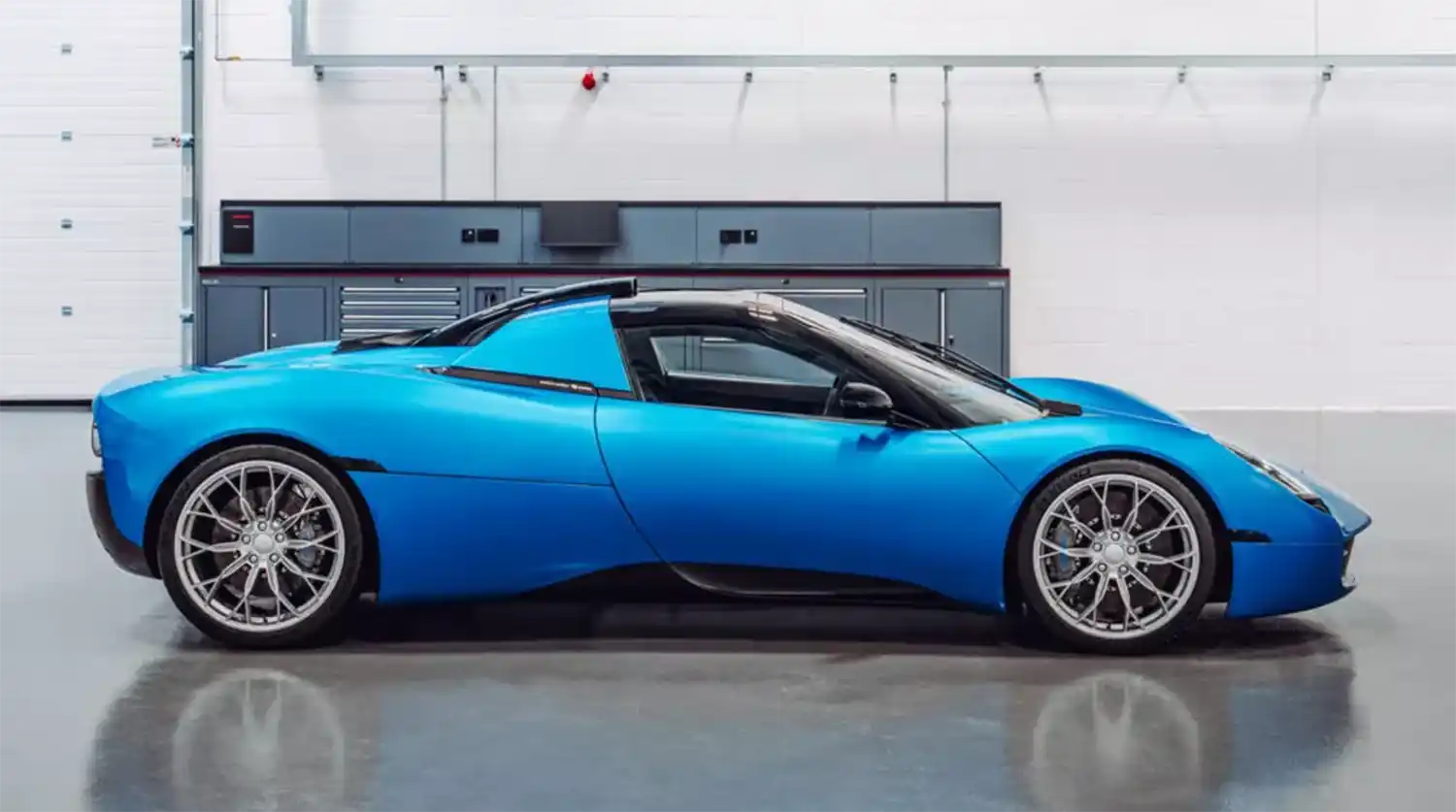 T.50: COSWORTH GMA V12 – 2020 178 kg Cosworth GMA 3.9 litre V12, 12,100 rpm, 670 PS
T.50s: COSWORTH GMA.S V12 – 2021 160 kg Cosworth GMA.S 3.9 litre V12, 12,100 rpm, 772 PS
T.33: COSWORTH GMA.2 V12 – 2022 178 kg Cosworth GMA.2 3.9 litre V12, 11,100 rpm, 617 PS
Visitors to the Goodwood Members' Meeting will also be able to see the Gordon Murray Automotive T.50 and its development journey, as part of the T.50 prototype story display in the paddock area (garages 81-90).
Following the official unveil, Dario Franchitti MBE will take to the iconic Goodwood Motor Circuit in the T.50 supercar, which is now in full assembly ahead of customer deliveries. Two of his three laps will be accompanied by Dario's live commentary, whereas on the third and final lap he will allow spectators to focus solely on the V12 engine's peerless sounds. The T.50 will also be driven on track on Sunday 16 April at 09:00.
Professor Gordon Murray CBE "When drawing a car I imagine what it's going to feel like to sit in, and how it will feel to drive. So from the first sketch of the T.33 Spider I knew that, with its open cockpit and the incredible Cosworth GMA.2 V12 engine right behind you, the T.33 Spider would deliver a truly involving driving experience that's quite unlike anything else. There really is no better place to show and demonstrate the T.50 story and debut our all-new T.33 Spider".
The Duke of Richmond "We are thrilled that for the second year in a row Gordon and his team have chosen the Goodwood Members' Meeting as the place to launch their latest model. The car looks exceptional and I know our members and their guests will be excited to see it on the day – I certainly can't wait to unveil it alongside Gordon".