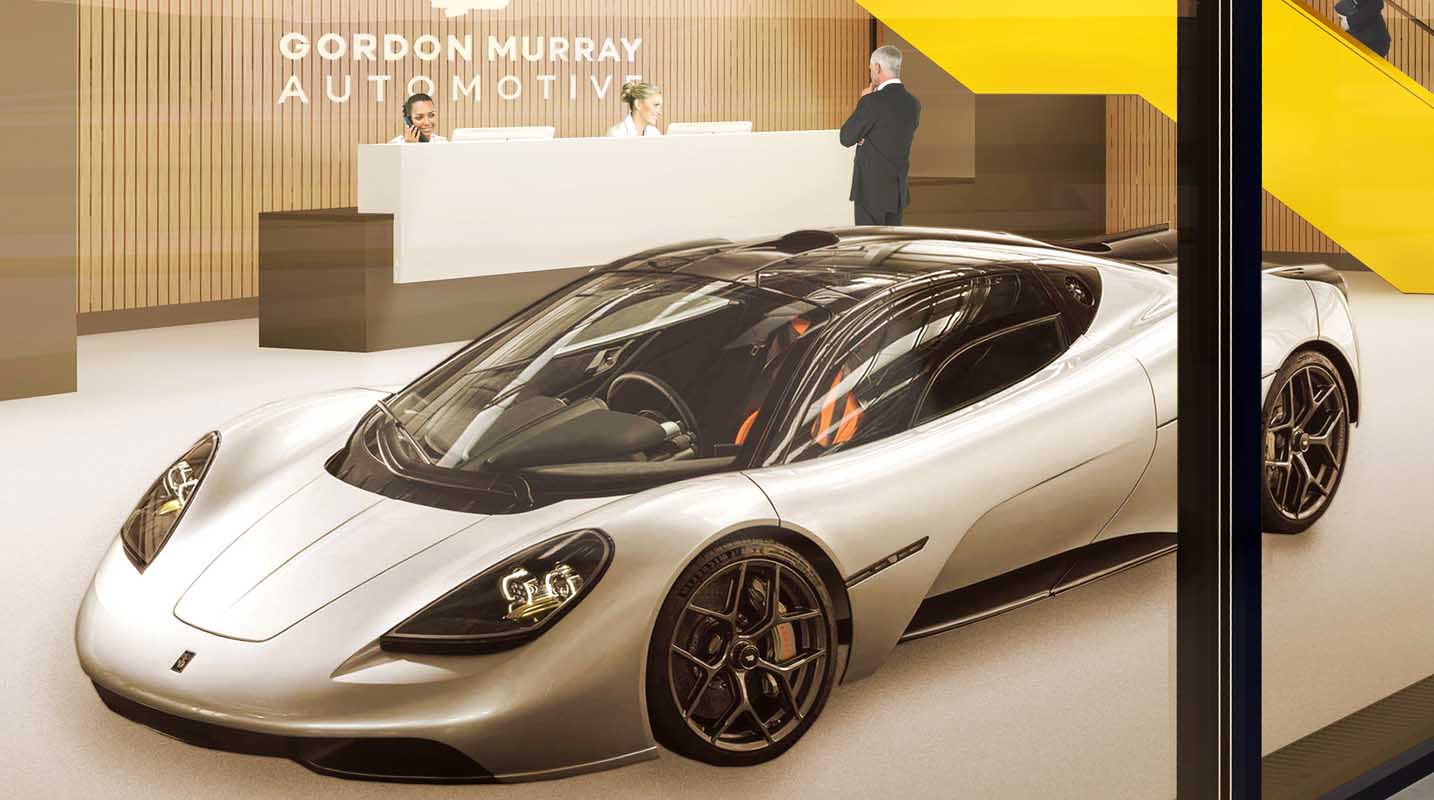 The Gordon Murray Group has announced that its new Global Headquarters and Technology Campus will be the principal manufacturing site of Gordon Murray Automotive's second all-new car.
The all-new car will be fully revealed with a global debut on 27 January. It is set to become the world's finest Supercar GT and will be joining the T.50 and T.50s Niki Lauda in the GMA line-up.
Construction work will soon be underway on Highams Park, in Windlesham, Surrey, UK the site of the Gordon Murray Group's new global HQ. The state-of-the-art facility is the result of a £50M investment and alongside future manufacturing facilities, it will also house vehicle design, development, a test track, a heritage centre, and customer sales and servicing suites. The first phase of development will be unveiled within the next few weeks. It's anticipated that most of the development work for the new Supercar will also be completed at Highams Park.
Professor Gordon Murray, Chairman, Gordon Murray Group
"I am confident that both our new Supercar and our new home will be game-changers in the UK automotive industry. We will have many important milestones for our HQ over the next two years. But one of the most important will be on 27 January when we reveal the first Gordon Murray Automotive vehicle to be manufactured there. We're all extremely excited to be revealing such a significant car to the world in just three weeks from now."