GMC unveiled today a refreshed 2022 Terrain, elevating its strong SUV lineup with upgraded modern styling, and expanding its AT4 offering with the first-ever 2022 Terrain AT4. GMC is also strengthening its positioning as the only premium truck and SUV lineup that delivers a premium driving experience both on-road with the Denali, GMC's pinnacle sub-brand offering customer the ultimate first-class experience from design to performance, and off-road with the AT4 trim, rich in style and technologies.
GMC's AT4 models are engineered to add an extra level of capability and technology tailored to customers wants and needs. That vision is consistent across all AT4 models and offers a more aggressive, athletic design that provides the ability to go off-road with authentic capability and the 2022 Terrain is testament to this.
"With the introduction of the first-ever Terrain AT4, GMC continues to mark its territory in the premium, off-road and adventure- oriented truck and SUV space," said Kelly MacDonald, Chief Marketing Officer, General Motors Africa and Middle East.
"Listening to our customers is something we always take great pride in, to ensure we cater to their wishes and styles. We are committed to continuously push boundaries, and bring distinguished products and offerings that won't just meet their active lifestyle needs, but also elevate these experiences with premium designs, technologies and driving dynamics. We are very excited to deliver this unique journey to our beloved customers and look forward to seeing the 2022 GMC Terrain on the roads."
Since its introduction to the market, the GMC Terrain has made a strong statement by becoming a gateway to the brand. It continuously offers our customers what they are looking for, increasing its popularity year on year.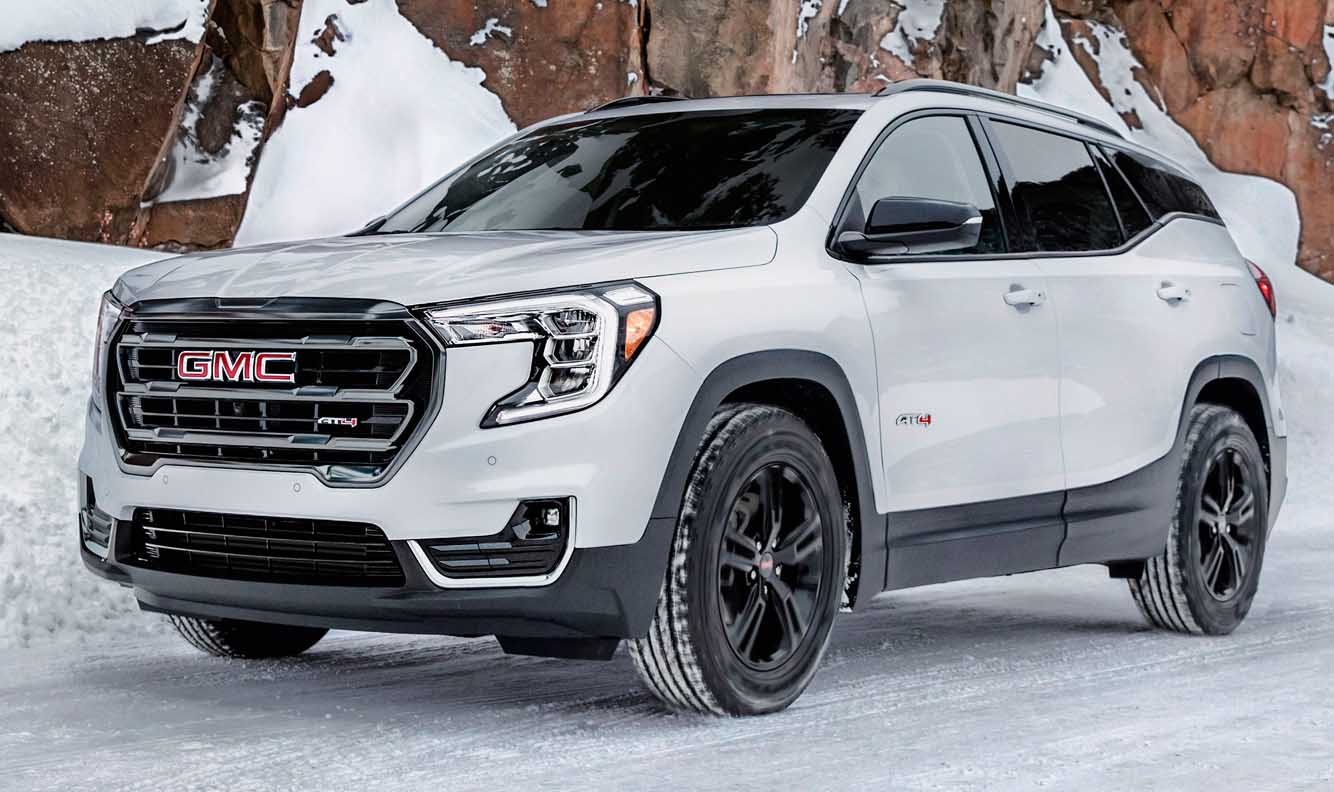 Continuing the momentum of being a significant part of GMC's growth over the past decade, the 2022 Terrain returns packed with updated technologies such as, advanced safety features and Head Up Display, offering redesigned elements and distinctively premium features to include HD Surround Vision and fold-flat passenger and rear seats, offering up to 2.4 meters more in cargo space.
The 2022 Terrain's rugged appearance and modern styling reaffirms the brand's signature cues and offers a bolder elevation edition with stronger and carefully sculpted details across the vehicle, such as a striking front grille and updated lighting features.
Its shape was refreshed to include larger C-shaped LED head lamps and tail lamps and refined, versatile, and purposeful interiors with statement-making materials.
The refreshed 2022 GMC Terrain comes exclusively with the 1.5L turbocharged engine mated to a 9-speed transmission across the entire lineup. Additionally, GMC Pro Safety package is offered standard – including six advanced driver assistance technologies.
Coupled with 17-inch gloss-black wheels, Sport Terrain Tires, and steel skid plate, the AT4 trim offers premium off-road inspired design cues to match its strong capability.
The Terrain compact SUV is made to handle the varied demands of the roads. Equipped with premium features such as the latest and most advanced, connected infotainment system, smartphone-like functionality, and predictive, real-time navigation, the Terrain ensures customers are more connected than ever before.
Pricing and availability of the 2022 GMC Terrain will be announced late 2021.