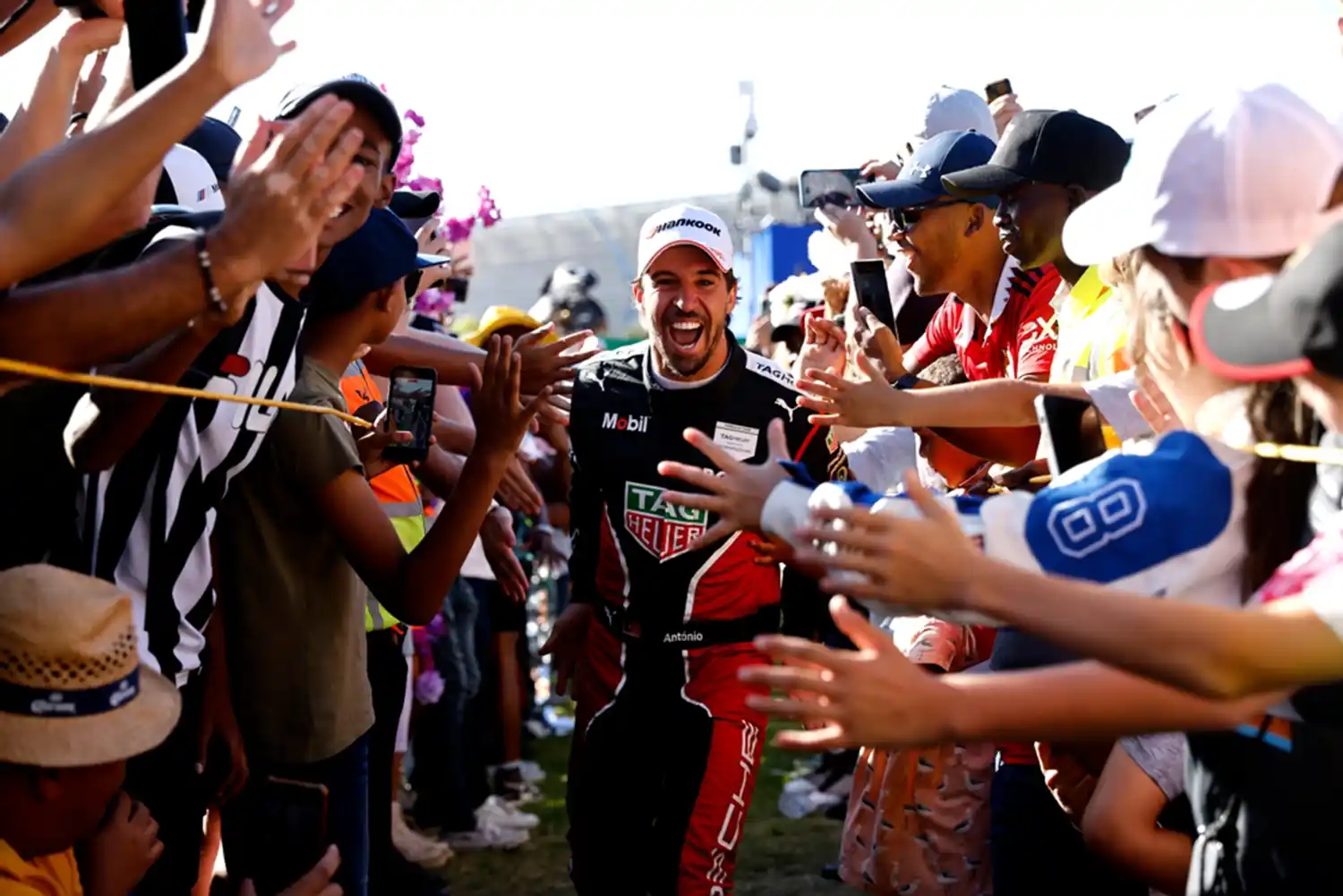 Formula E driver Antonio Felix Da Costa has described his recent Cape Town E-Prix victory among the greatest wins of his career and is determined to bring more success to his new team TAG Heuer Porsche.
The 31-year-old Season Six champion went into the race on the back of a third-place finish in Hyderabad but having started in 11th, he worked his way through the top 10 and top three by Lap 20.
On Lap 21, Da Costa then performed a stunning overtaking manoeuvre on Jean-Éric Vergne to seal a memorable race win.
It was his first win for Porsche since moving to the team last year and when reflecting back, the Portuguese said the manner of the victory is among his best.
He said: "The last couple of months have been slightly tricky and took a small toll on me so coming back to register a win like this is fantastic. There have been a few other times where I've stood on top of a race car following this victory and I felt a huge amount of joy. All the ingredients came together so it's super special. If you combine everything in the process, then I would say it's one of the most special wins I've ever had in my career."
The next round of the ABB FIA Formula E World Championship will take place in Sao Paulo on 25th March and Da Costa believes the latest result for the team – their third of the season following Pascal's Wehrlein two wins at the double-header Diriyah E-Prixes will give them confidence for the rest of the season.
He said: "It's quite hard joining a new team and I guess it's the same for everyone else, so I am happy that I am able to do my talking on the track. I'm still not fully happy with where we are but there some good indications that we're going in the right direction which is good."
He added: "It's a huge honour to represent Porsche which is a big brand. They've got so many drivers so I really want to leave a real mark on this team whenever I go out on the track."