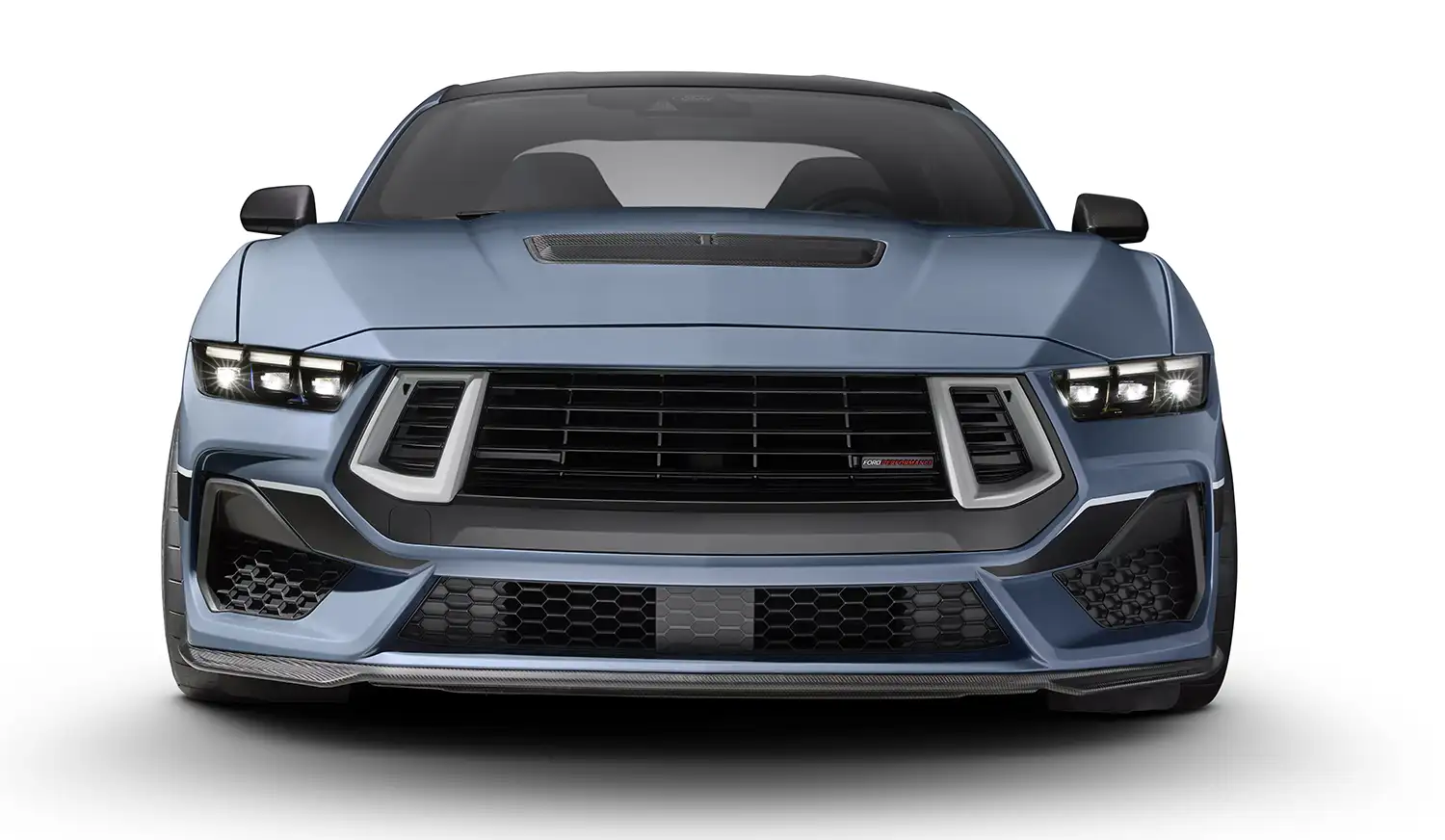 Ford Performance Parts is showing custom concept packages at this year's SEMA Show that will be available to customers starting in 2024. This first taste of what's to come will show how owners can turn their Ford vehicle into a rolling showcase that reflects their personal taste, attitude, and love of their vehicle.
"Ford customers love to personalize the performance and appearance of their vehicles, especially Mustang, Bronco and Ranger," said Mark Wilson, Ford North America Vehicle Personalization manager. "The Ford Performance parts packages we're debuting combine the latest design trends with aftermarket accessories engineered to work with these vehicles out of the box."
Developed in response to customer feedback, these packages will be available via the Ford Performance Parts website or through a dealer accessory counter. Pricing for each package will be available nearer each package's on-sale date, while either a Ford dealer or ASE-certified shop can perform the installation.
The packages fall into four categories: Off-road capability, street performance, aesthetic parts, and unique vehicle graphics.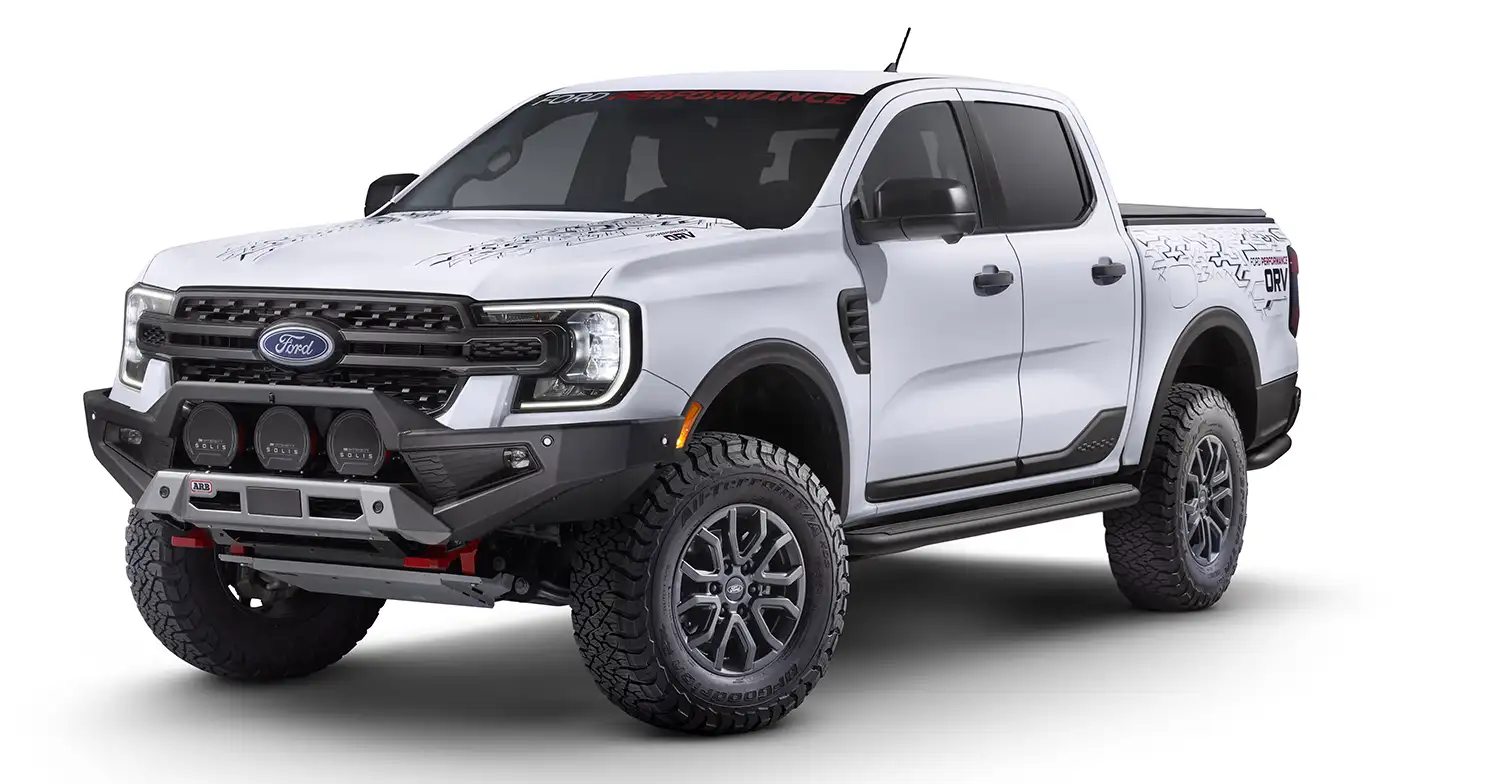 Ford Performance ORV Packages for Ranger and Bronco
The Ford Performance Off-Road vehicle (ORV) family targets turn-key solutions to transform Ford trucks and SUVs into even more highly capable off-roading vehicles.
The Ranger Ford Performance Off-Road concept package* targets the overlanding space. Available on 2024 Ranger XLT and Lariat models with four-wheel-drive equipped, this package elevates the truck's capability with an ARB overland suspension kit. ARB also provides new front and rear bumpers with additional recovery points, while an onboard air compressor, SOLIS lights, and a 47-quart refrigerator/freezer are also available.
The Bronco Ford Performance ORV concept package* mixes form and function and is available on any Bronco Base, Big Bend, Black Diamond, or Outer Banks with the 2.3-liter EcoBoost engine and either automatic or manual transmission.
It starts with a 2.0-inch lift via a Bilstein suspension. Riding atop 17-inch white wheels and 35-inch tires, the Bronco package also adds a unique software calibration for the 2.3-liter engine. Ford Performance options for the ORV pack include a high-clearance Borla cat-back exhaust, an ARB jack and mount, and an underhood compressor.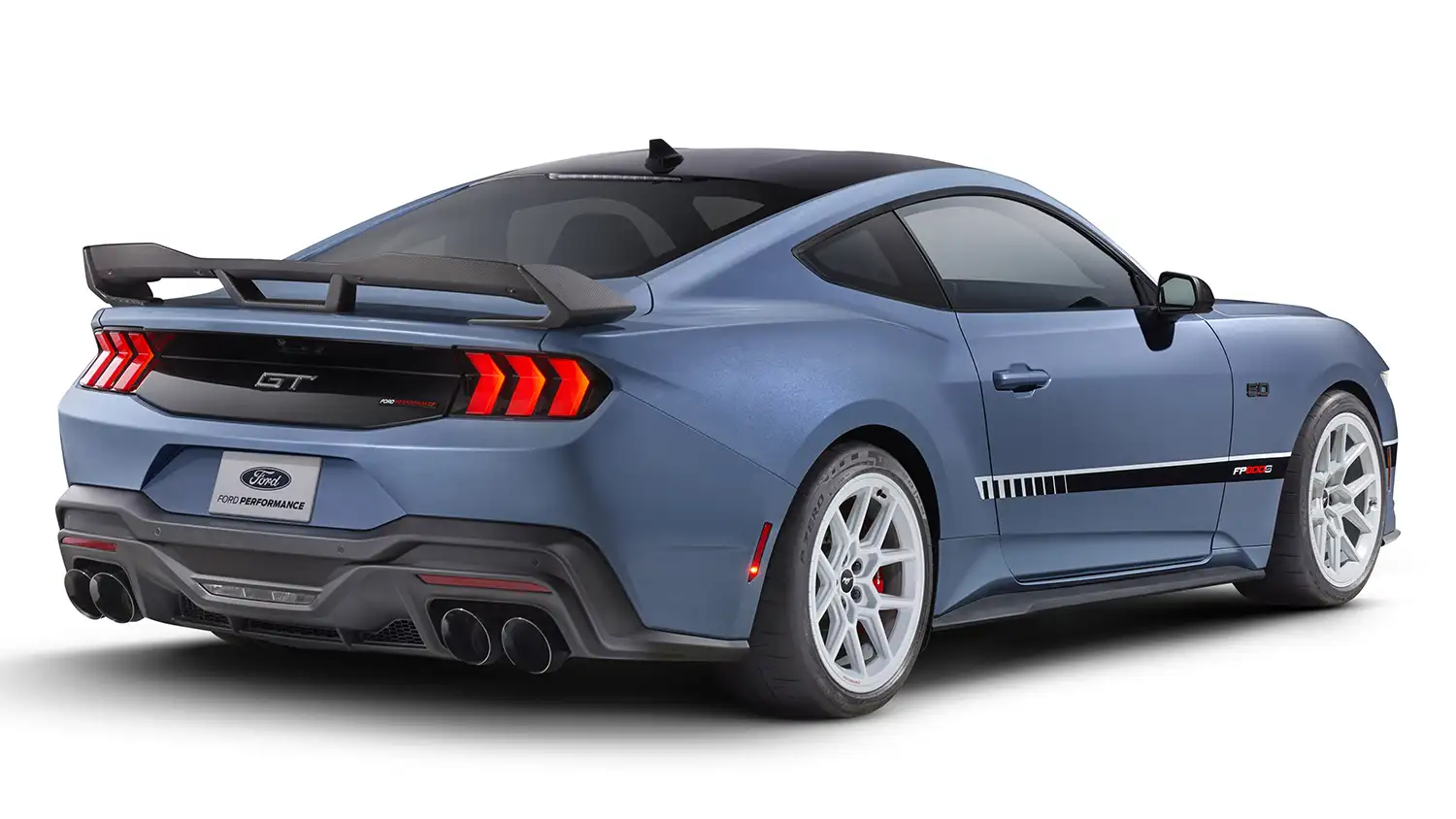 Ford Performance Street Packages for Mustang
The new Ford Mustang FP800S concept package* joins the F-150 FP700 Package from Ford Performance Parts, bringing straight-line performance to street vehicles. The FP800S package can be built atop any 2024 Mustang GT coupe and adds the impressive, new 3.0-liter, sixth-generation Whipple Supercharger kit (also available independently of the FP800S package), elevating total output to at least 800 horsepower.
To help manage the fury of the additional horsepower over the standard Mustang GT, the FP800S includes a Ford Performance half-shaft upgrade kit and a street lowering kit. Options include a Borla Extreme cat-back exhaust with quad 5.0-inch tips and carbon-fiber aero elements.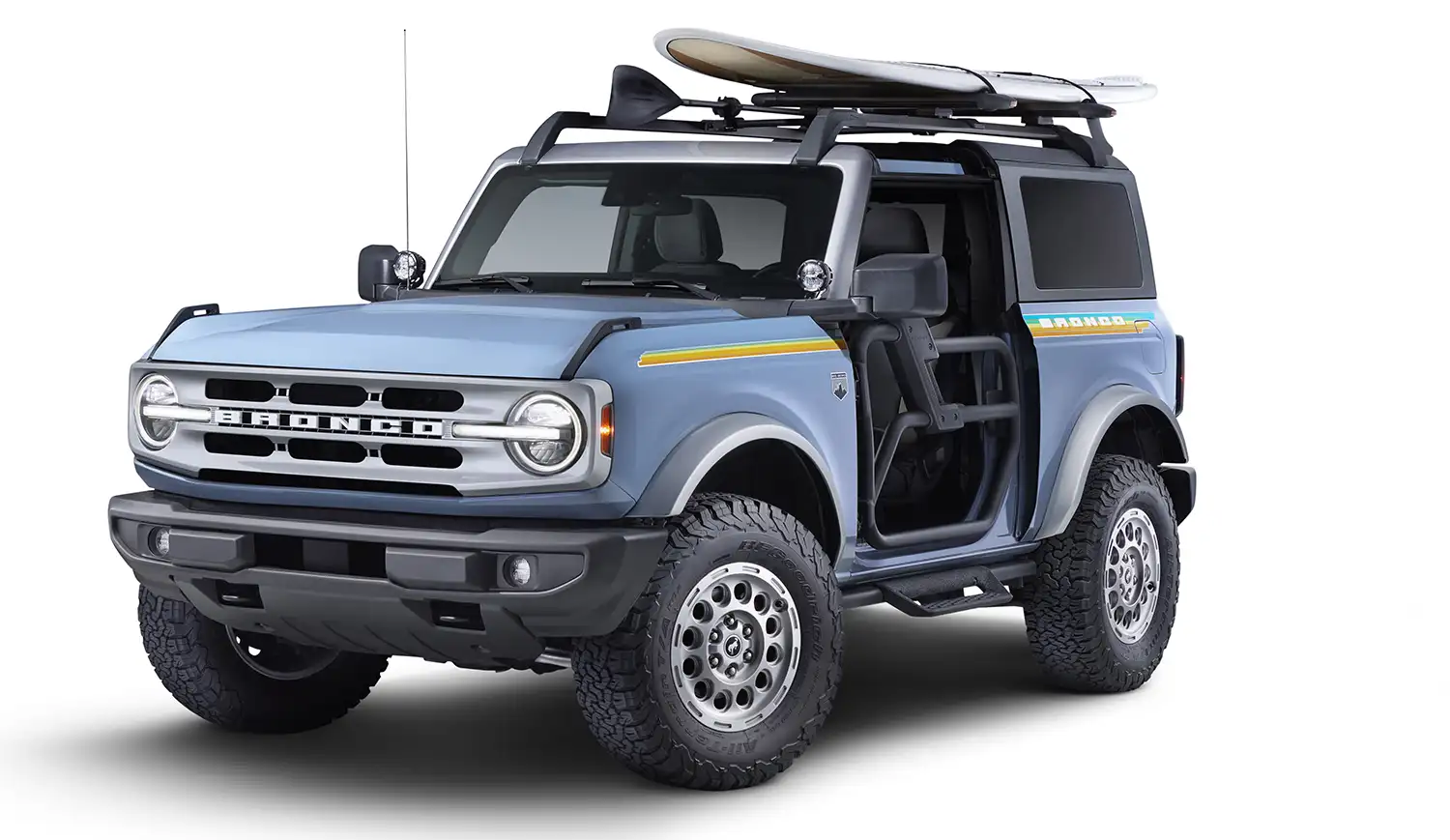 Ford Accessory Personalization for Bronco and Bronco Sport
Ford Accessory Personalization gives owners the opportunity to make a vehicle their own via graphics and aesthetic parts. Originally introduced as a modern riff on the popular Free Wheeling Fords of the 1970s, the Bronco Sport Free Wheeling adopts sunset-inspired accents inside and out. The Bronco Sport Blue Free Wheeling turns those details on their head and shows the dramatic changes Ford owners can make to their vehicles via the Accessory Personalization program.
The Ford Bronco is at home in the desert, on rocky trails, or along muddy forest paths. And now it's ready for the beach. The Ford Accessory Personalization concept package* for the Bronco balances the style-focused approach of the Blue Free Wheeling with larger mechanical changes to give customers everything they need for surf and sand. Starting with a 2.0-inch lift from a Bilstein suspension that's been tuned to Ford Performance specifications, this package includes retro-cool graphics, an open-air Bimini roof, tube doors and painted wheel arches and grille from  the Outer Banks trim represent the care-free attitude that a day at the beach demands.
New Custom Vinyl Wraps Available for F-150, Mustang, Bronco, and Explorer 
Ford has offered vehicle wraps and graphics for more than a decade, but now it's going even further with custom vinyl wraps in 60 colors and three different finishes (gloss, satin, and matte) through Ford Vinyl Wraps. Customers owning select vehicles will be able to select their car, truck, or SUV online in early 2024 and preview the available wrap colors to see what it will look like.
Ford engineering teams have selected high-quality vinyl wraps and developed special installation techniques to ensure sensors and driver assist systems work as designed. An independent network of professional wrap installers will coordinate the work and make sure the job is done as quickly as possible, usually under two weeks from order to completion with the car only out for customization for a few days. The program will roll out in Michigan, Florida, Texas and California and rapidly expand nationwide. It will be available for certain newer model year F-150, Mustang, Bronco, and Explorer vehicles.
*Content packages are subject to change