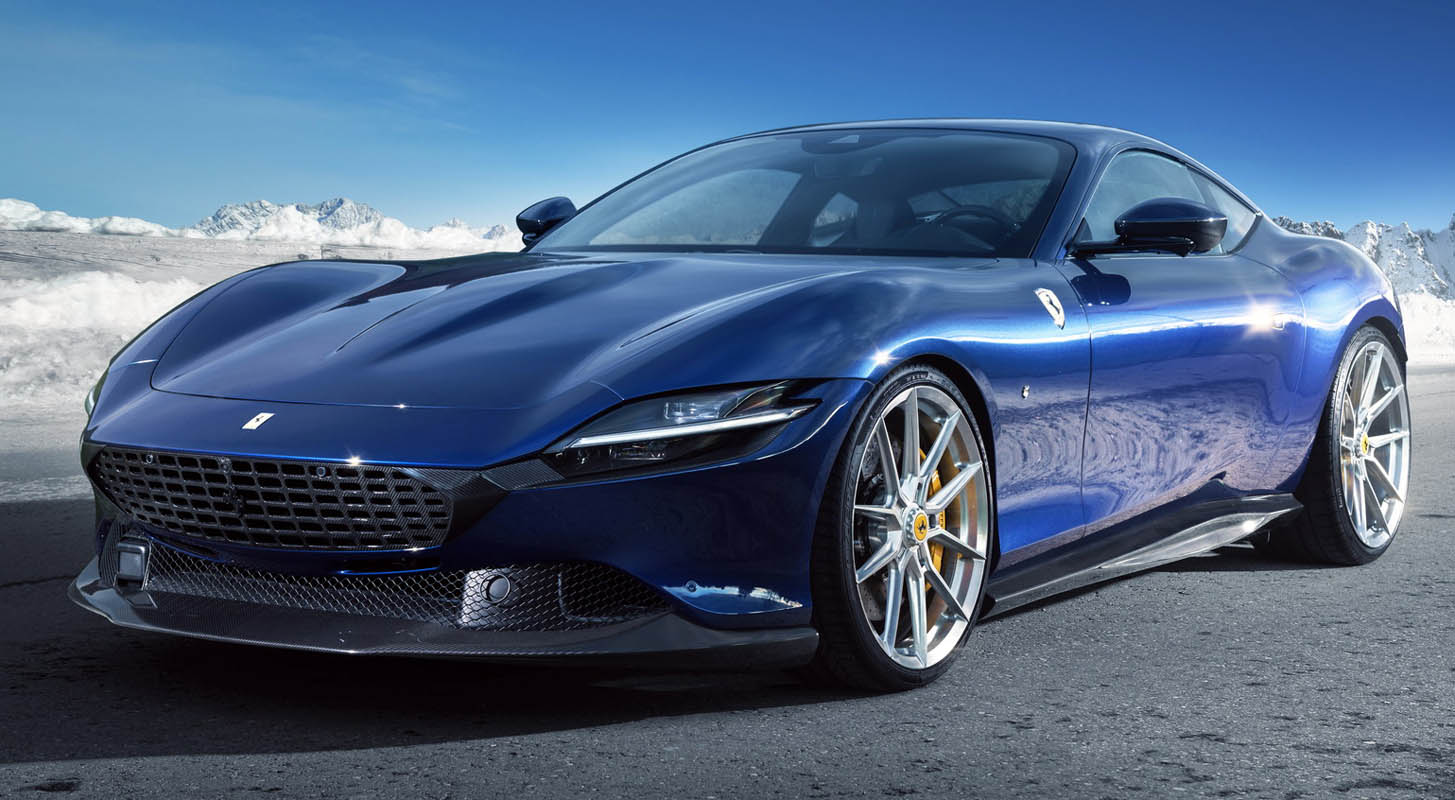 Ferrari is further expanding its extensive vehicle range with the Roma. NOVITEC, globally leading refinement specialist for the sports cars from Maranello, now offers an exclusive customization range for the coupe.
The NOVITEC engine tuning unleashes a peak output of 518 kW / 704 hp and a peak torque of 882 Nm from the 3.9-liter twin-turbo eight-cylinder engine.
This engine slings the Roma from rest to 100 km/h in just 3.2 seconds and gives it a top speed north of 325 km/h. The NOVITEC carbon aerodynamic-enhancement components give the two-door a touch of racing looks.
Hi-tech 21-inch and 22-inch forged wheels, developed in cooperation with American rim manufacturer Vossen, optimally fill out the available space under the wheel arches.
The German company's range also includes suspension modifications as well as the customization of the interior tailored to the customer's personal preferences.