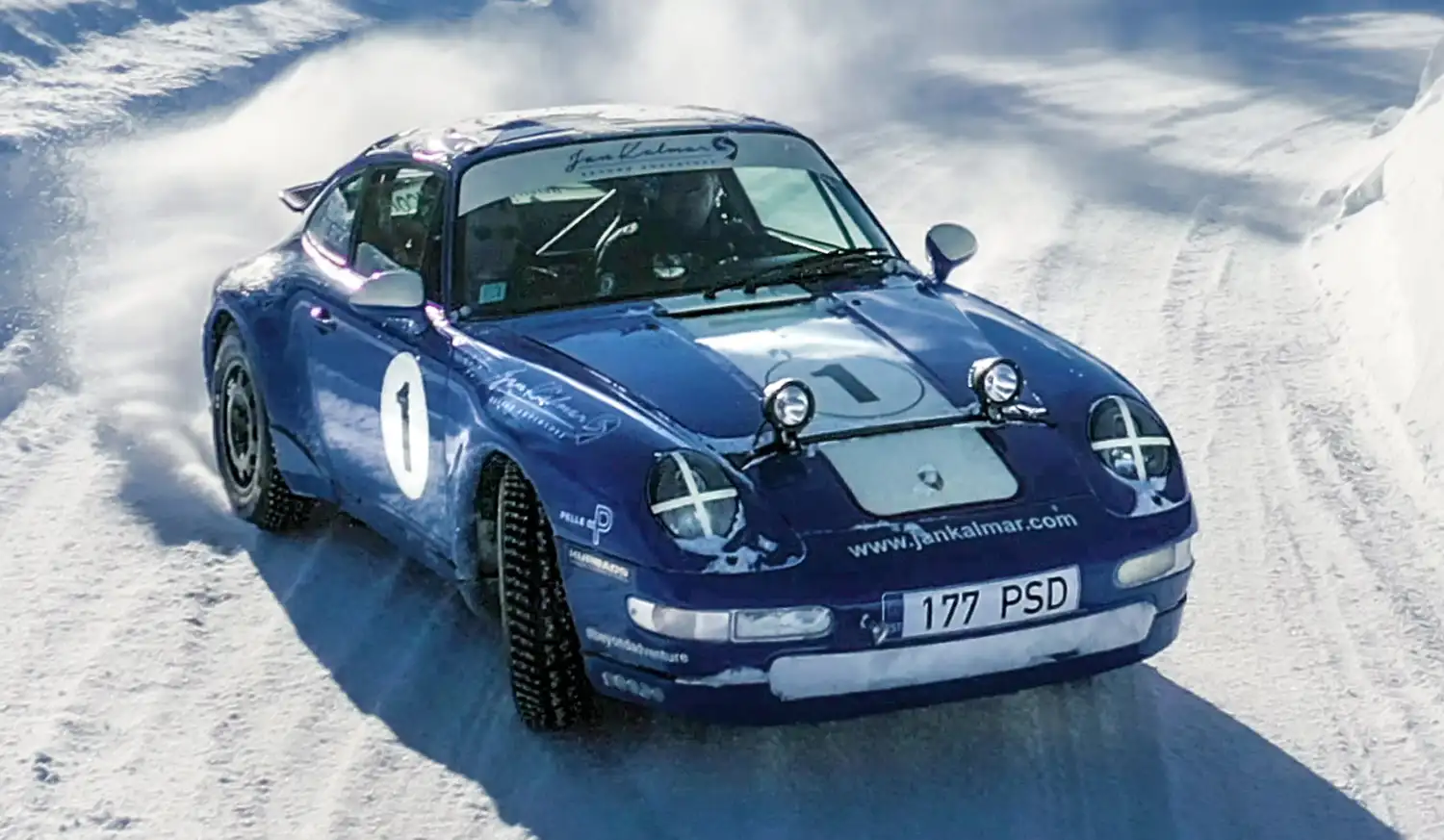 Experience an adrenaline rush like no other and push the limits of rally-prepared air- and water-cooled Porsche 911s across breathtaking landscapes of snow and ice near Rovaniemi, the capital of Lapland and the 'official' home of Santa Claus. Bookings are now open for the exclusive Kalmar Beyond Adventure 'Spirit of Speed Arctic' bespoke ice driving experiences, with limited spaces available in January 2024.
Guests will travel to the breathtakingly beautiful Arctic Circle – renowned for experiencing the Northern Lights – where the remote rally driving facility offers unrivalled fast and challenging driving stages through dense forests and across frozen lakes, to experience day and night. Alongside are rally, super and rallycross stages, varying in length up to 12km, that are used by FIA World Rally Championship (WRC) teams and drivers for testing, providing a variety of challenges and difficulty levels to suit all.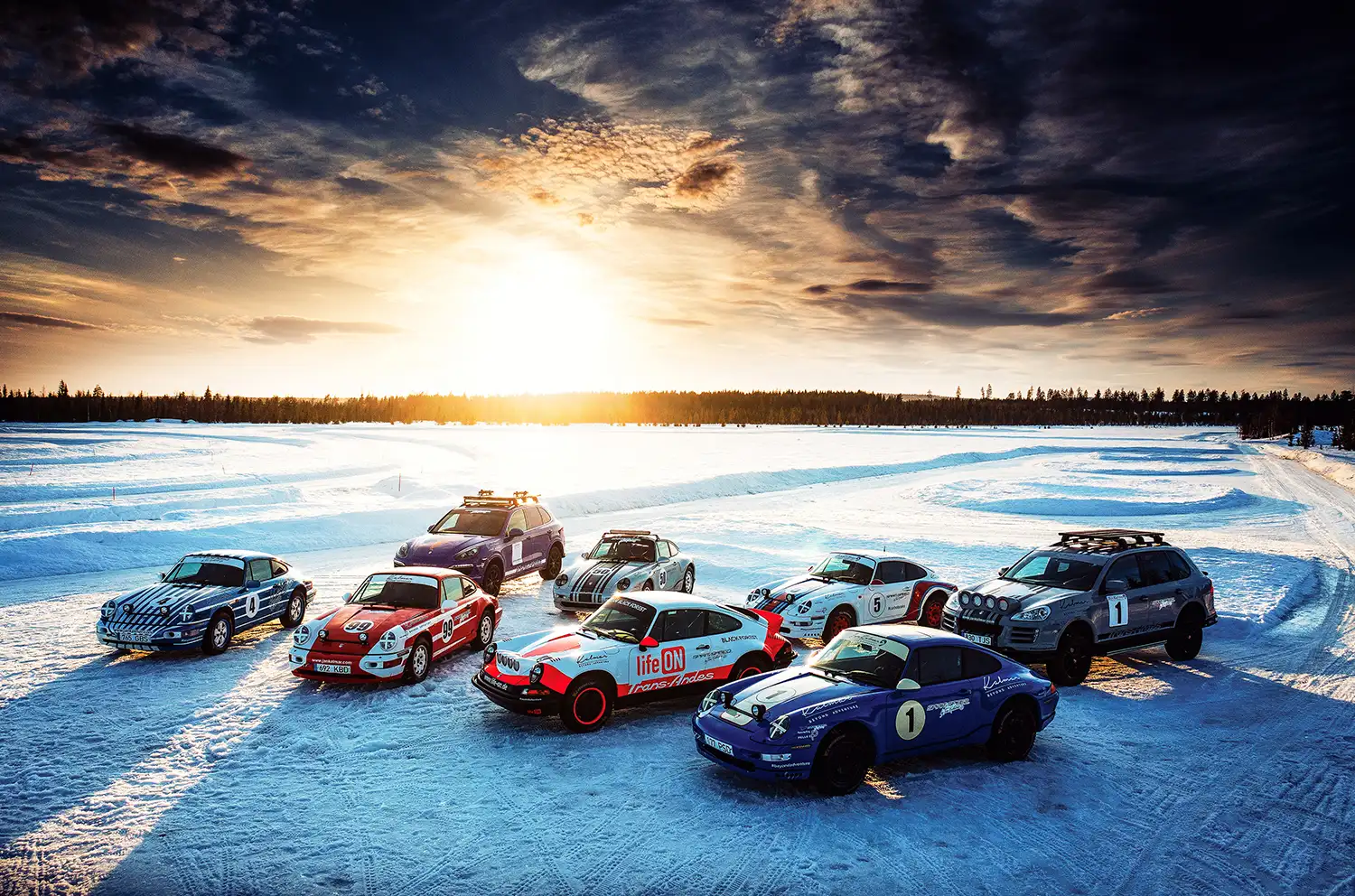 Refined, rally-spec machinery
A wide selection of rally-prepared Kalmar Porsches are available to push to the limit. From air-cooled classic 911 (964 and 993) to water-cooled 911 (996) youngtimers in both rear-wheel and all-wheel drive configurations, guests can choose their ice weapon of choice. The modern mid-engined Cayman R can also be put to the test. Based on the 987-series Cayman, this Kalmar-prepared car is an agile off-roader, perfectly balanced to tackle most terrains with outstanding handling and a lightning-fast PDK gearbox.
With more than a decade of experience preparing Porsche for adventures in extreme and arduous environments, each Porsche model has been built to offer a safe, reliable experience that is both fun and educational. Each model, built by sister company Kalmar Automotive, has undergone extreme weight saving measures, features competition specification suspension, sports seats, belts and roll cages, along with full underbody protection. All 911s have manual transmissions with driving aids limited to anti-lock brake systems (ABS), which can be disconnected upon request!
To keep these stunning machines adhered to the ice they are fitted with genuine WRC studded tyres – the exact model that has won WRC Rally Sweden titles. These narrow 105 to 135mm patterns are equipped with 384 tungsten-tipped 6mm metal studs to bite into the ice and deliver superior control and confidence.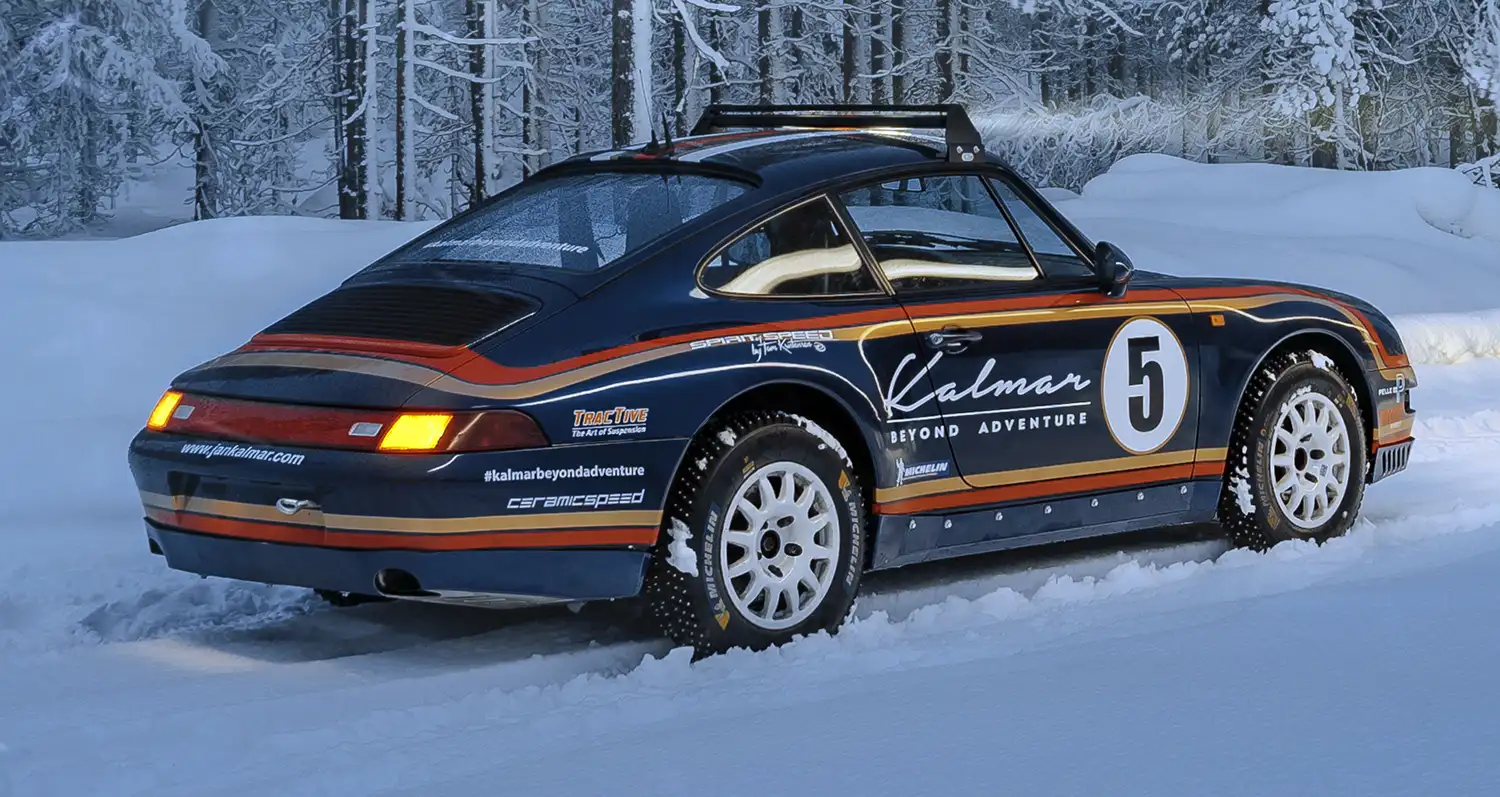 Bespoke tuition for all experience levels
Ideal for both first-time ice drivers and those with more experience, behind-the-wheel activities and one-to-one tuition are personalised to each guest's capabilities and goals. On certain dates, amongst the hand-selected, highly-experienced driving tutors will be two-time FIA World Rally Champion Marcus Grönholm. The Finnish rally legend – known as the 'Bosse' in his native Scandinavia – is one of the most successful WRC drivers of all time, securing 30 rally wins and 61 podiums on his way to his two titles.
Three driving packages are available: Arctic Control, Arctic Race and Arctic Team. For both experienced and new extreme drivers, the two-day Arctic Control programme will help master the art of driving on ice – starting slow and finishing fast! Participants will perfect section training and progress to full track driving and magical night-driving sessions, with fast-track opportunities for the more experienced.
For those looking for the next challenge, the Arctic Race programme helps hone performance and speed, pushing these to new s. It takes all the elements of the Arctic Control package to the next level for extreme excitement against the stopwatch. This real rally experience – including pace notes – will have guests racing against each other through forests on long undulating tracks with plenty of interesting and potentially unnerving corners.
Finally, the Arctic Team package offers a fully bespoke programme, created especially for groups to meet their goals and driving desires.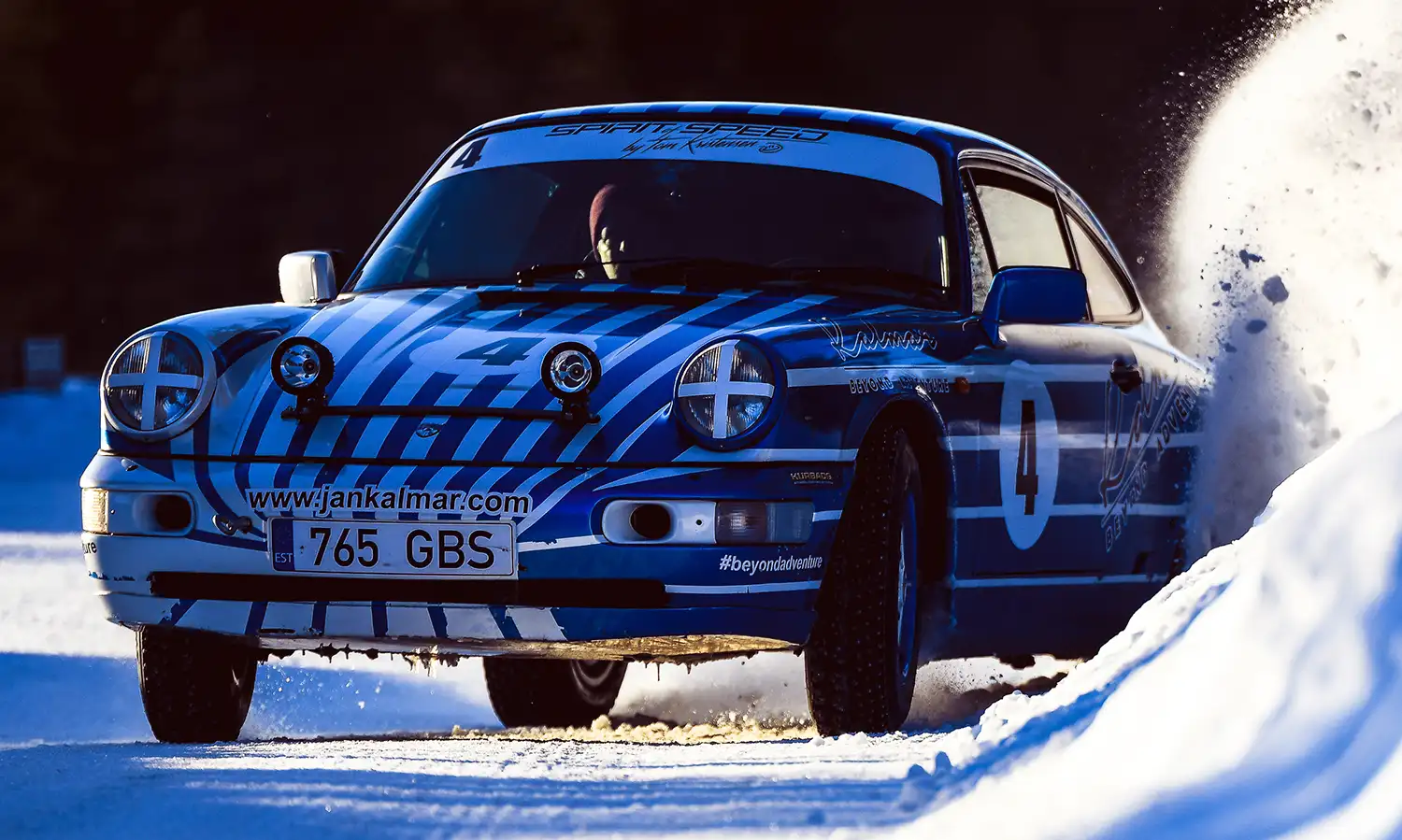 Accommodation and bookings
Driving experience participants are welcome to bring a non-driving guest to share this exceptional adventure. All are welcomed at the specially-selected, private Glass Resort Premium Lodge that blends modern Nordic design and architecture with home comforts. Each evening, a private chef prepares delicious local cuisine, with guests then having the opportunity to relax in the lodge's sauna, outdoor hot tub, or cosy lounge areas, before retiring to private rooms that feature glass walls and ceilings for a spectacular view of the stars, and potentially a glimpse of the Northern Lights.
And if that wasn't enough, the team can organise optional Arctic experiences such as snowmobile driving, husky or reindeer sledding for guests and their companion at an additional cost.
The luxury, four-day experience packages include two seven-hour driving days with one instructor per car, overnight luxury accommodation, personal shuttle service, meals prepared by a private chef and all non-alcoholic drinks. Guests select a driving package and an experience is tailored by the Kalmar Beyond Adventure team. Prices for these luxury bespoke experiences are available on application.
Kalmar Beyond Adventure – Spirit of Speed Arctic 2024 Availability:*
Arctic Control: 15 – 18 January 2024
Arctic Control: 18 – 21 January 2024
Arctic Control: 21 – 24 January 2024
Arctic Race: 24 – 27 January 2024
Arctic Race: 27 – 30 January 2024 – SOLD OUT!
Arctic Control: 30 January – 2 February 2024 – SOLD OUT!