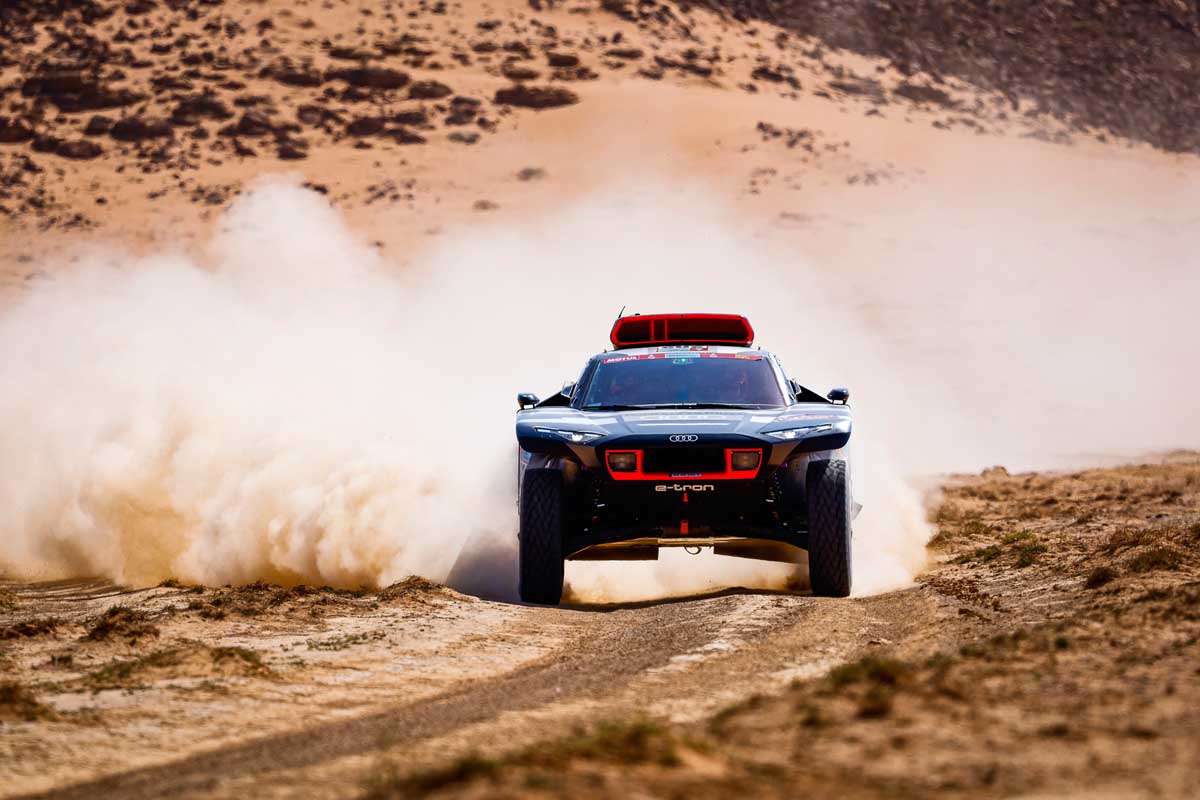 Quintero impresses with another stage win as Sanders crashes out.
Frenchman Sébastien Loeb gained more than five minutes on car leader Nasser Al-Attiyah after Stage 7 of the 2022 Dakar Rally as teenager Seth Quintero maintained his incredible form with another stage victory. Here is all you need to know:
– Nobody was in a bigger rush to reach the Al Dawadimi bivouac than Loeb as the Frenchman claimed his second stage win of the rally to climb to second overall in the general classification.
– Securing his 16th stage win at the Dakar, Loeb seems set on doing all he can to make life as uncomfortable as possible for race leader Al-Attiyah (QAT) in the second week of the Dakar.
– However, Al-Attiyah is a cool customer even under the glare of the desert sun and the Toyota Hilux T1+ driver still leads Loeb by 45 minutes.
– The second week of the Dakar also proved much more successful for the three Audi RS Q e-trons, with Carlos Sainz (ESP) setting the day's third-fastest time and team-mate Stéphane Peterhansel (FRA) just one place further back. Mattias Ekström (SWE) also came home in the Top 10 on the stage, placing eighth today.
– In the T3 category, history could well be made as Quintero (USA) maintained his impressive winning streak. The 19-year-old Red Bull Off-Road Junior Team driver made it a total of seven stage wins at this Dakar.
– The current stage win record for a single edition of the rally stands at 10 and that was set when the Dakar ran for 17 stages.
– Chaleco Lopez (CHI) looks on course to win the overall T3 category after another strong showing, However, the battle for runner-up got a lot more interesting as third-placed Cristina Gutiérrez (ESP) was able to make up an hour on second-placed Sebastian Eriksson (SWE).
– In the bike category, the second week of the Dakar was over before it got started for GasGas Factory rider Daniel Sanders (AUS). Last year's best-placed rookie was third overall at the Rest Day, but he didn't make it to the start line of Stage 7.
– Sanders crashed during the liaison route to the special stage and fractured his left elbow and wrist, bringing his Dakar to a premature end. Team-mate Sam Sunderland (GBR) was also out of luck on Stage 7 as the 2017 Dakar winner lost his overall lead on the stage and now lies fourth overall.
– Red Bull KTM Factory Racing's Matthias Walkner (AUS) maintained his spot in second overall, while team-mate and reigning champion Kevin Benavides (ARG) catapulted himself up to third overall.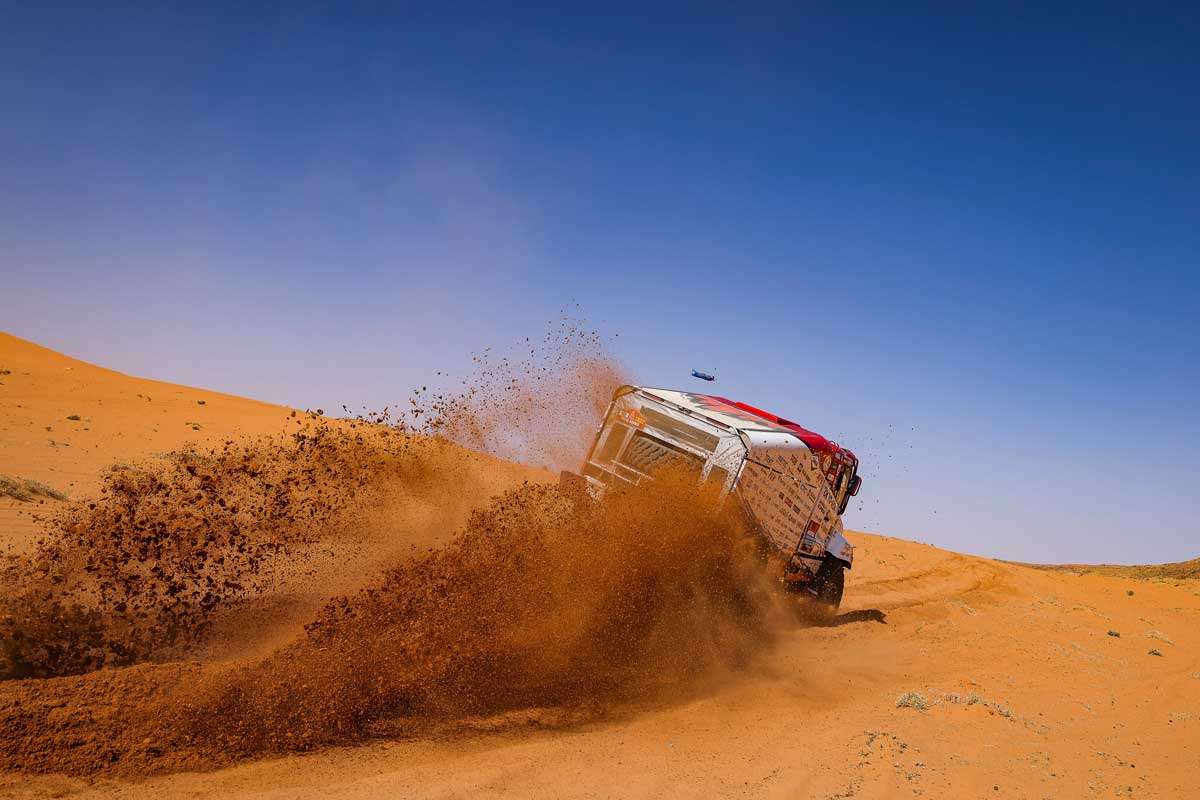 – In the truck race, things tightened up with the three leading Team Kamaz Master drivers all bunching up at the top of the rankings. Stage winner Anton Shibalov (RUS) is still third overall but closer to the lead than he was on the Rest Day.
– Second place on the stage keeps Eduard Nikolaev (RUS) in second overall, now just five minutes behind race leader and team-mate Dmitry Sotnikov (RUS).
– Monday's Stage 8 will be a 394km timed special stage, with more than half of that distance being raced over sand dunes.
QUOTES
Sébastien Loeb: "Only half of the rally is done so we'll keep pushing. We were able to make some time up on Nasser today even though we were forced to slow down at the end. I'll keep doing my best on each stage and we'll see what this gets us."
Nasser Al-Attiayh: "The second week of the Dakar is a different race altogether. We didn't really try to attack this morning, we left it for later in the stage. I don't know whether we won the stage, many of our rivals started behind us, so we have to wait to find out. I'm not following any strategy. If we're in a position to win a special, we won't let it slip away, but our priority is to give it our all day after day and hope that it will pay off at the end of the Dakar."
Carlos Sainz: "We got lost three or four times at least. You can be just 30m away from a hidden waypoint and you still don't catch it."
Matthias Walkner: "Navigation was super tricky, especially one waypoint. It was also a very tiring stage, but we got it done. We've five more long days still to go."
Sam Sunderland: "It was a rough day. First off my team-mate Daniel crashed out on the liaison. Then it was a really difficult stage to open. Rain has washed away so many of the tracks. It's like a casino out there, you just flip a coin and hope you choose the right path."
Seth Quintero: "That was quite a day. We started up front and ended up getting lost quite a few times. We got here to the finish and it looks like we got the win again today. That's seven wins for us now so we're keeping pace with the record."
Cristina Gutiérrez: "I think everybody had at least some trouble with navigation today because it was so tricky. Then near the end we had a puncture so that cost us some more time."
2022 Dakar Rally Standings after Stage 7
CAR RACE TOP 5
1. N. AL-ATTIYAH (QAT) TOYOTA 23:52:22
2. S. LOEB (FRA) BRX +44:59
3. Y. AL RAJHI (SAU) TOYOTA +53:31
4. L. ALVAREZ (ARG) TOYOTA +1:15:09
5. K. PRZYGONSKI (POL) MINI +1:30:04
BIKE RACE TOP 5
1. A. VAN BEVEREN (FRA) YAMAHA 23:45:02
2. M. WALKNER (AUT) KTM +05:12
3. K. BENAVIDES (ARG) KTM +05:23
4. S. SUNDERLAND (GBR) GAS GAS +05:38
5. L. SANTOLINO (ESP) SHERCO +06:34
TRUCK RACE TOP 5
1. D. SOTNIKOV (RUS) KAMAZ 26:05:54
2. E. NIKOLAEV (RUS) KAMAZ +05:14
3. A. SHIBALOV (RUS) KAMAZ +31:25
4. A. LOPRAIS (CZE) PRAGA +1:07:25
5. J. VAN KASTEREN (NLD) IVECO +1:36:51
LIGHTWEIGHT PROTOTYPE (T3) TOP 5
1. F. LOPEZ CONTARDO (CHL) CAN-AM 28:17:24
2. S. ERIKSSON (SWE) CAN-AM +1:24:05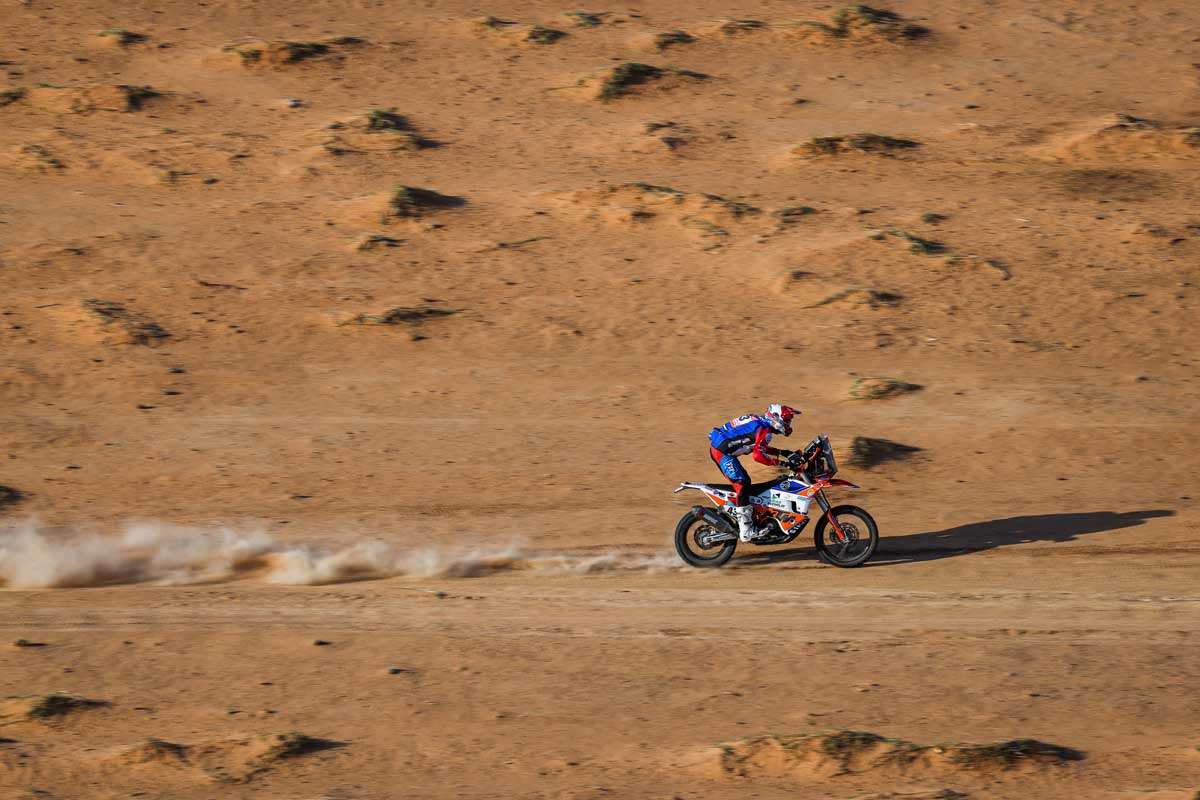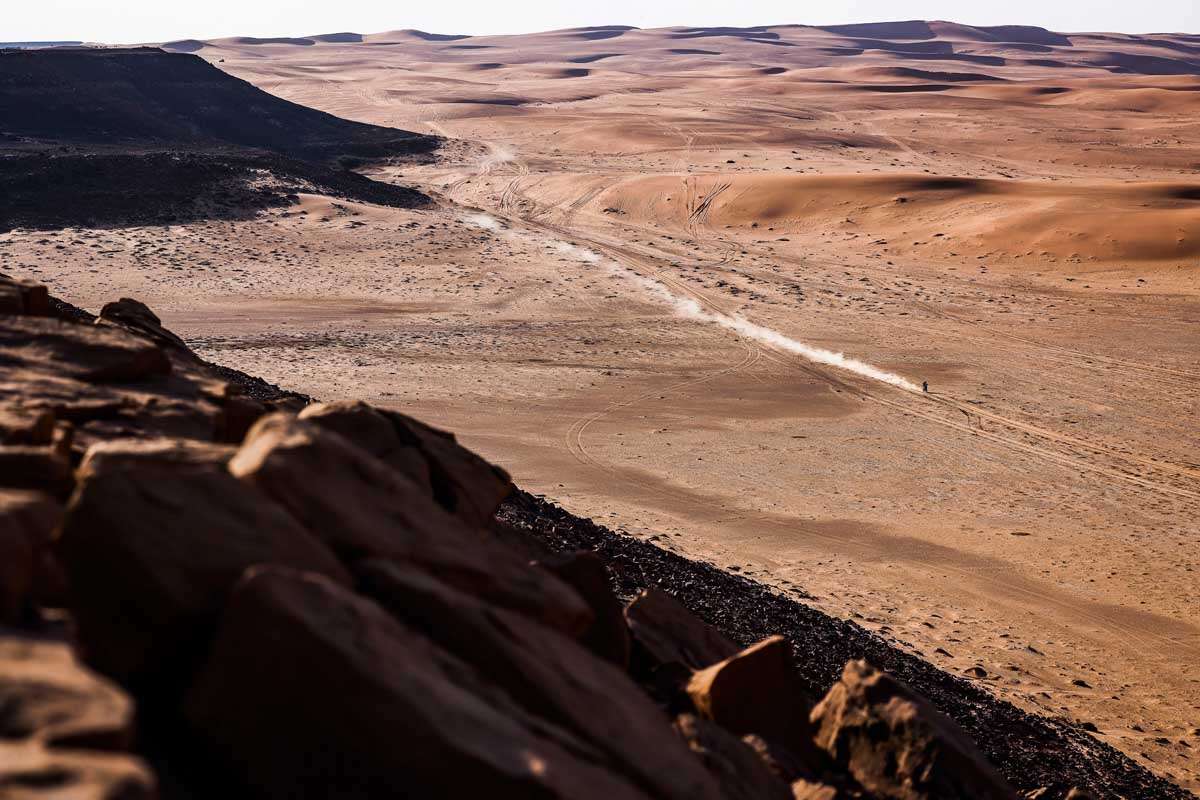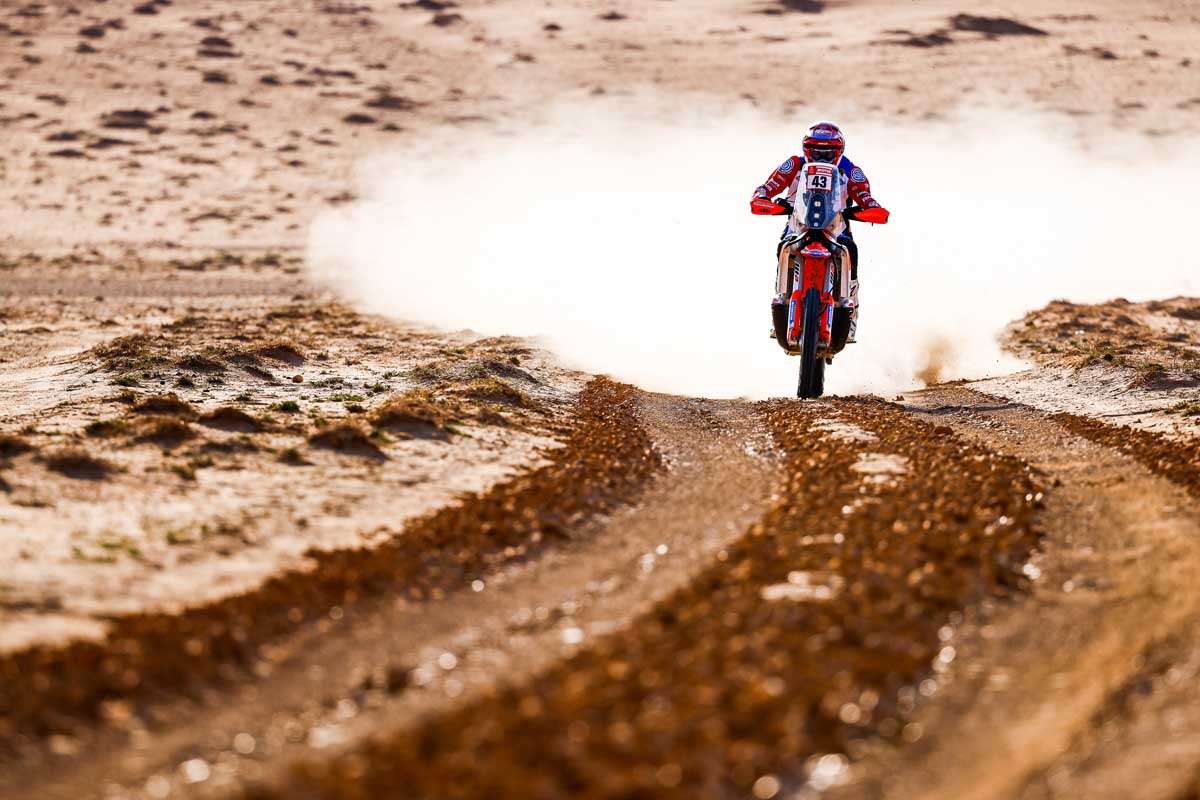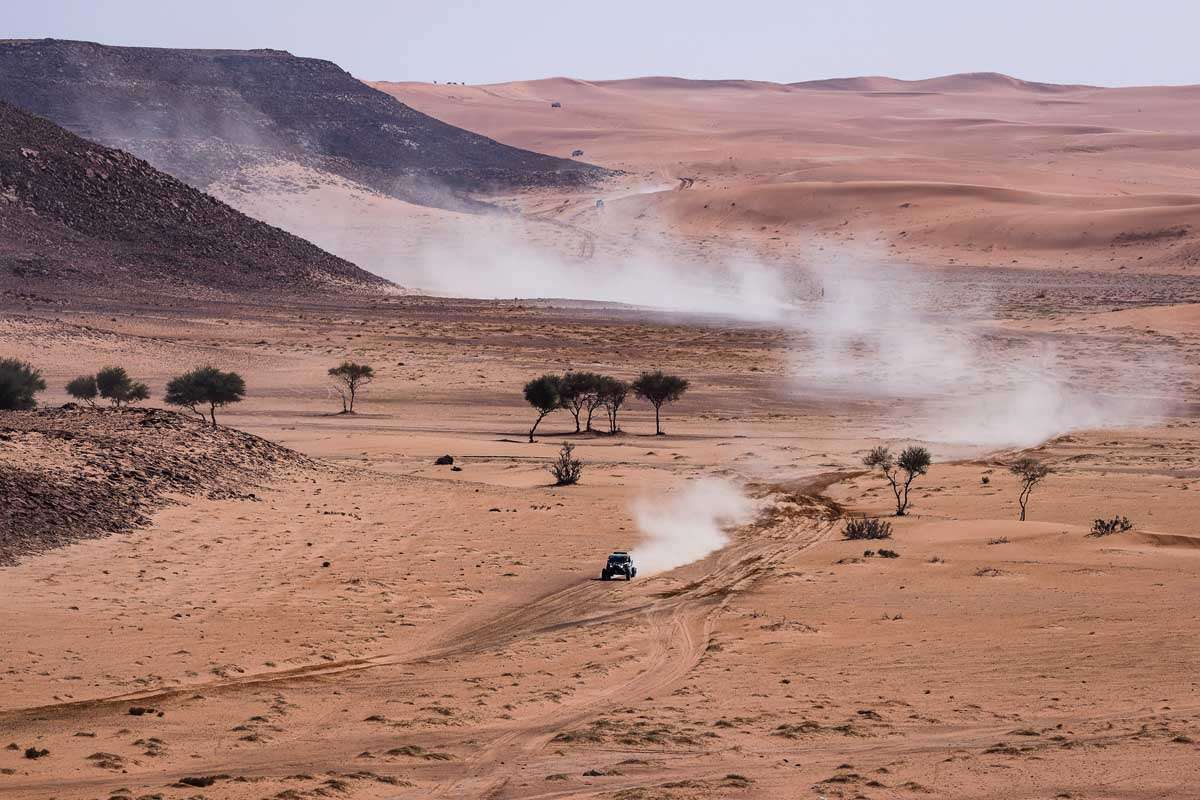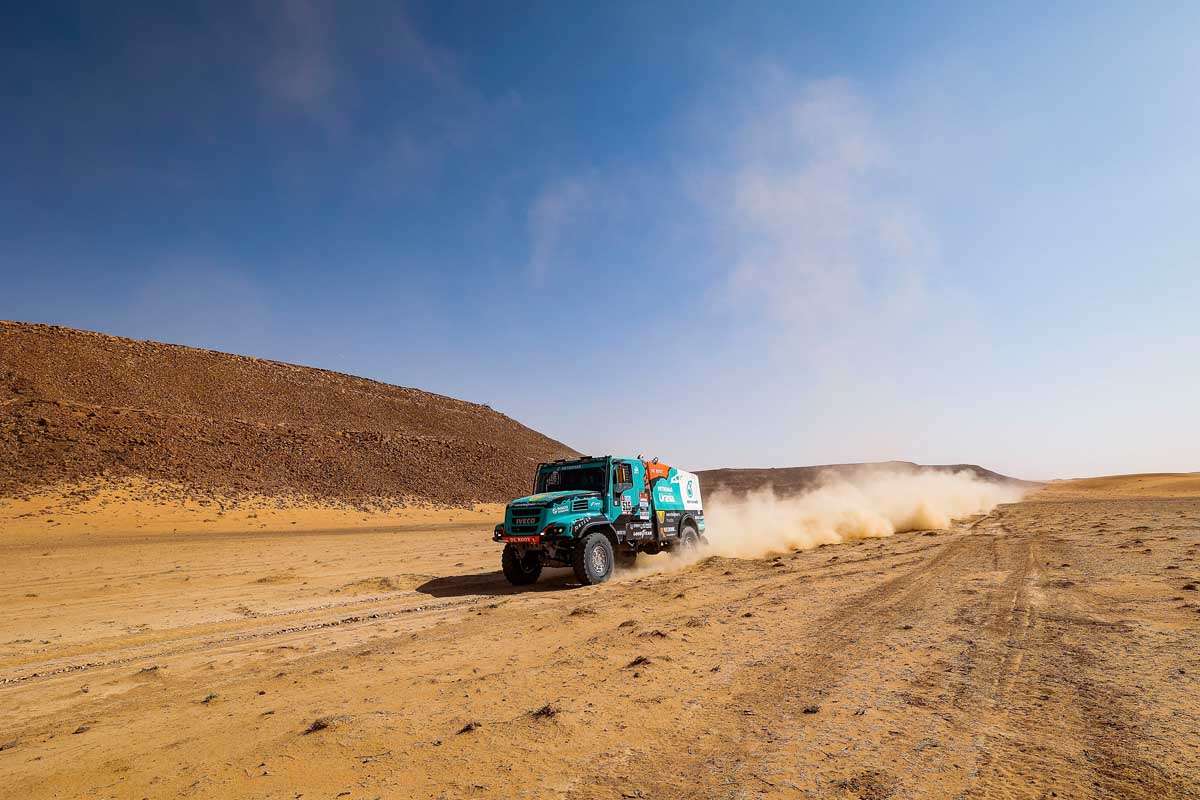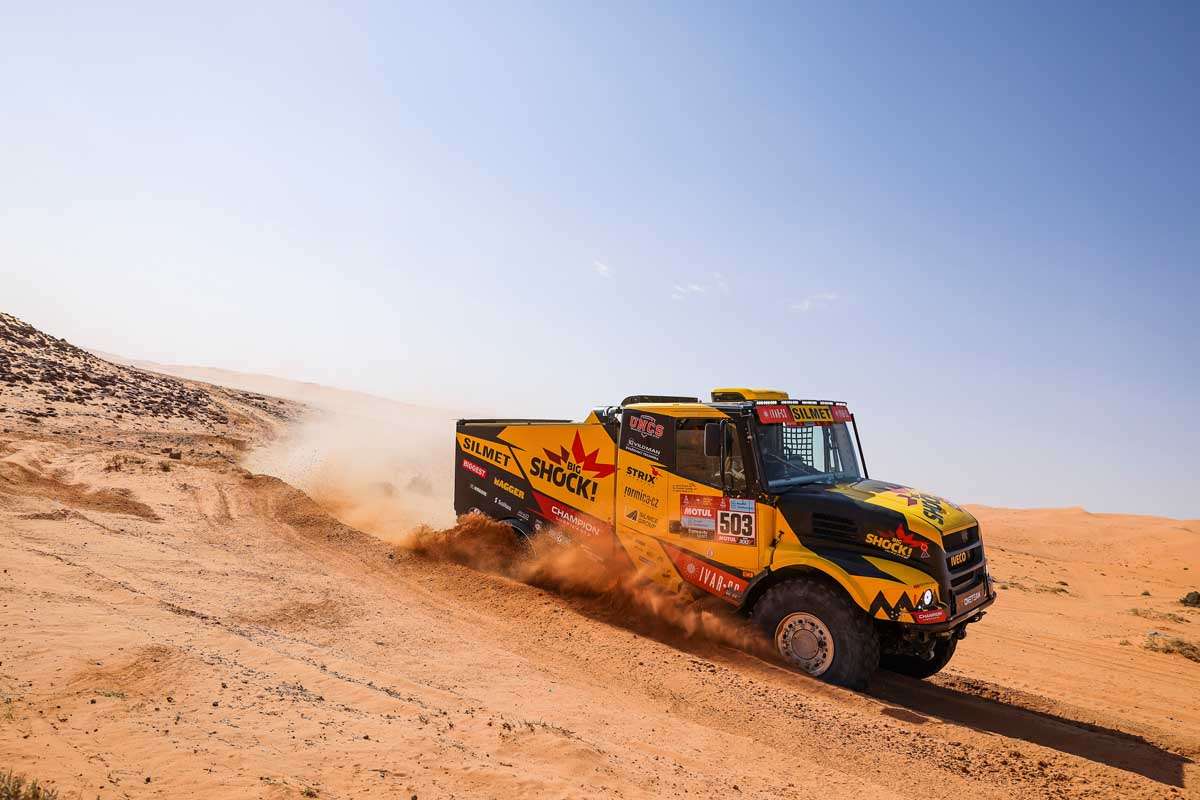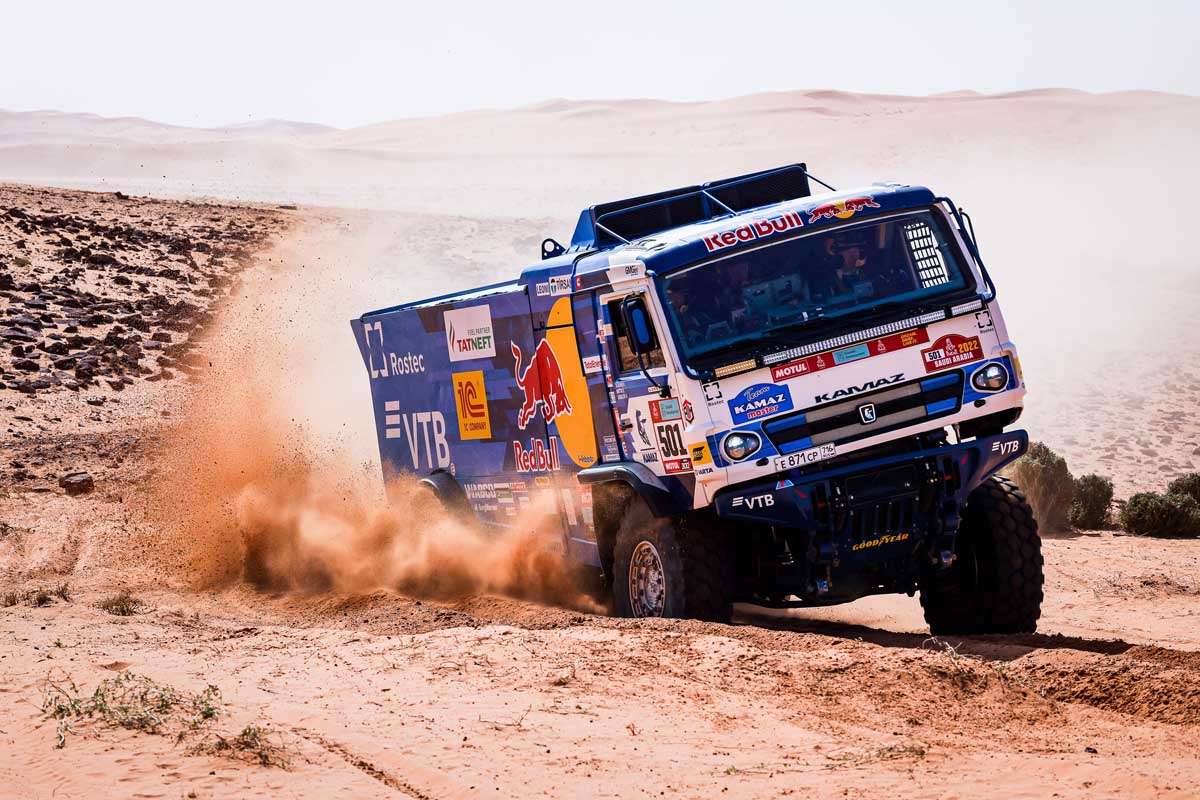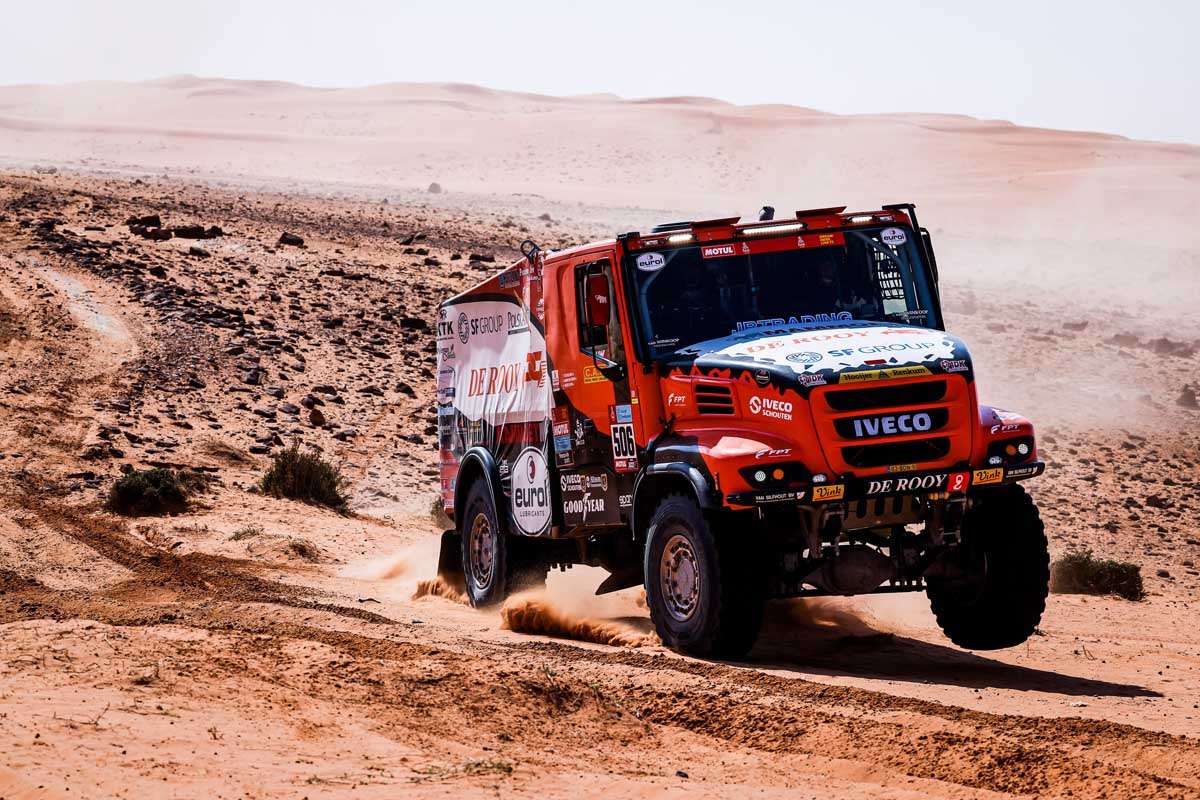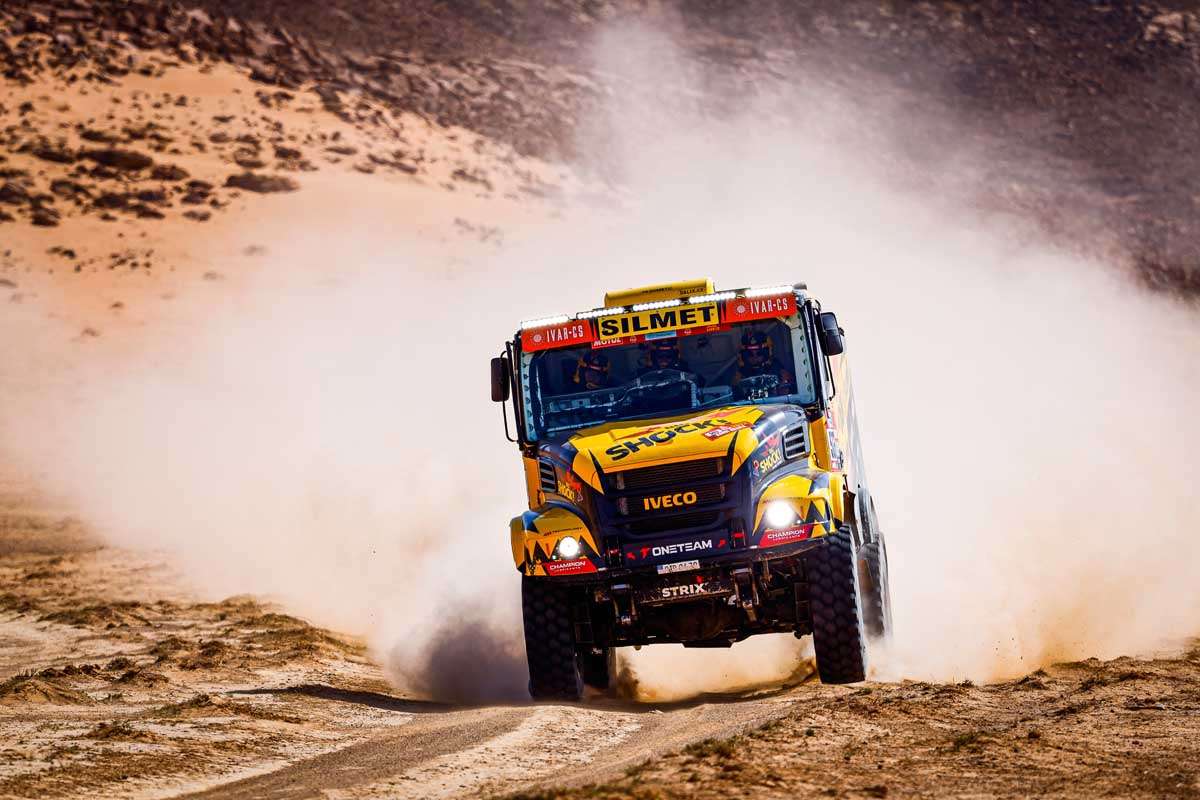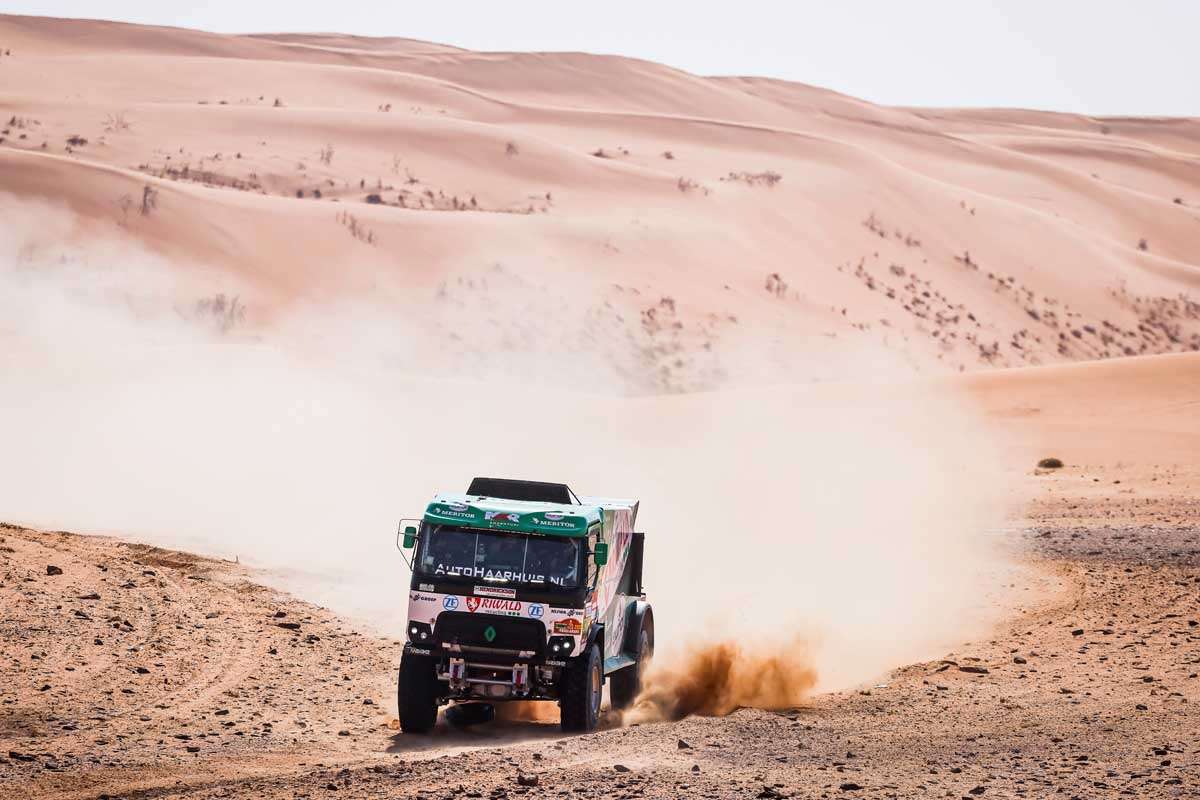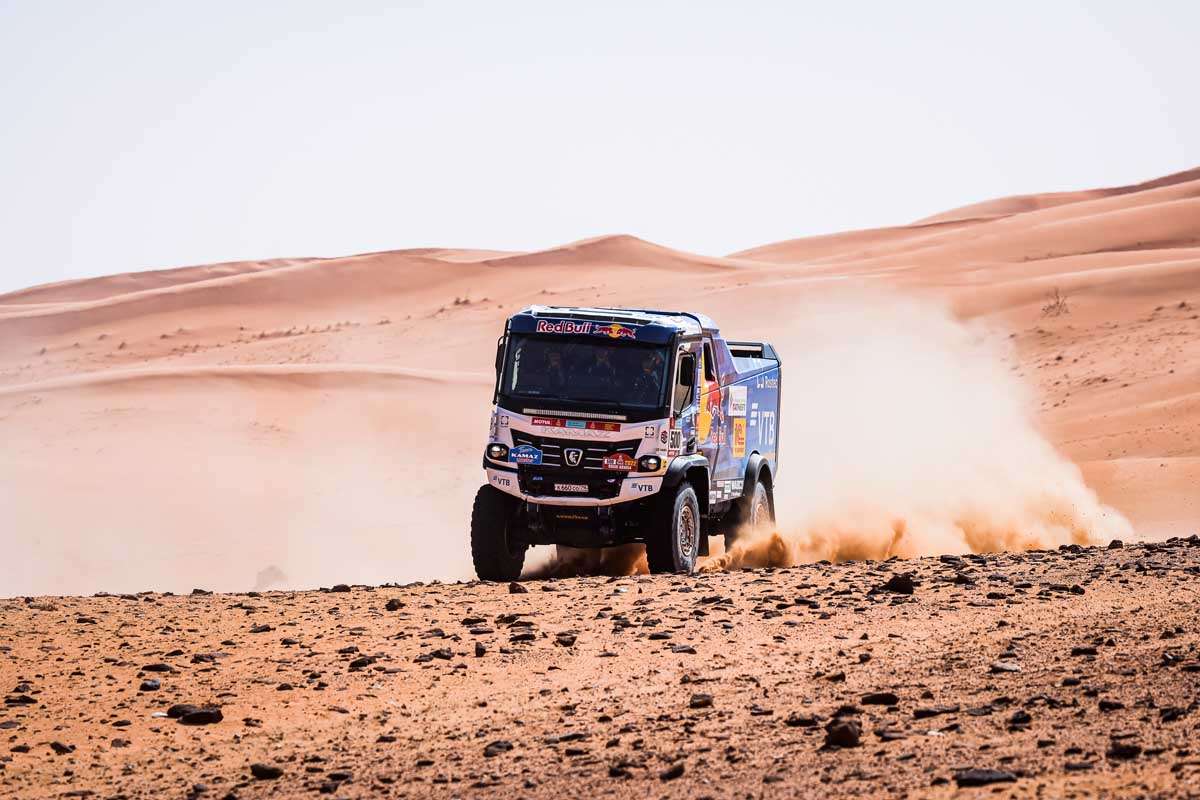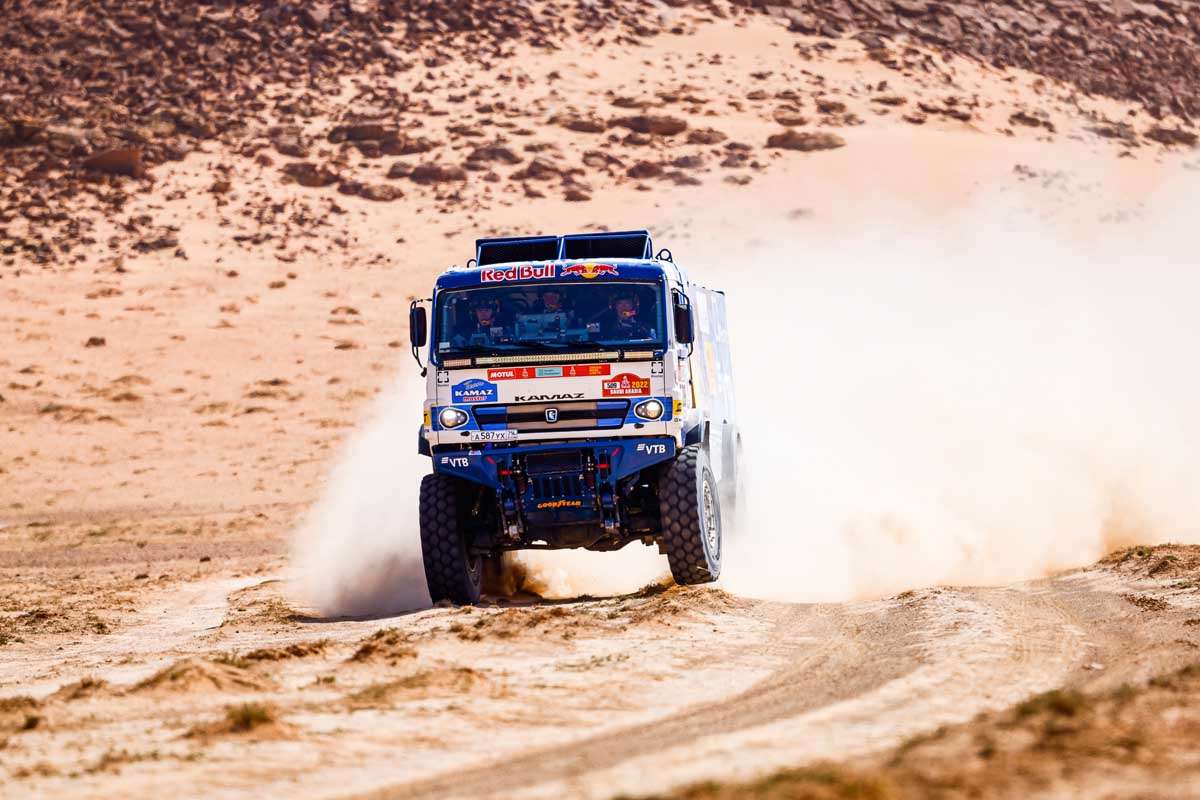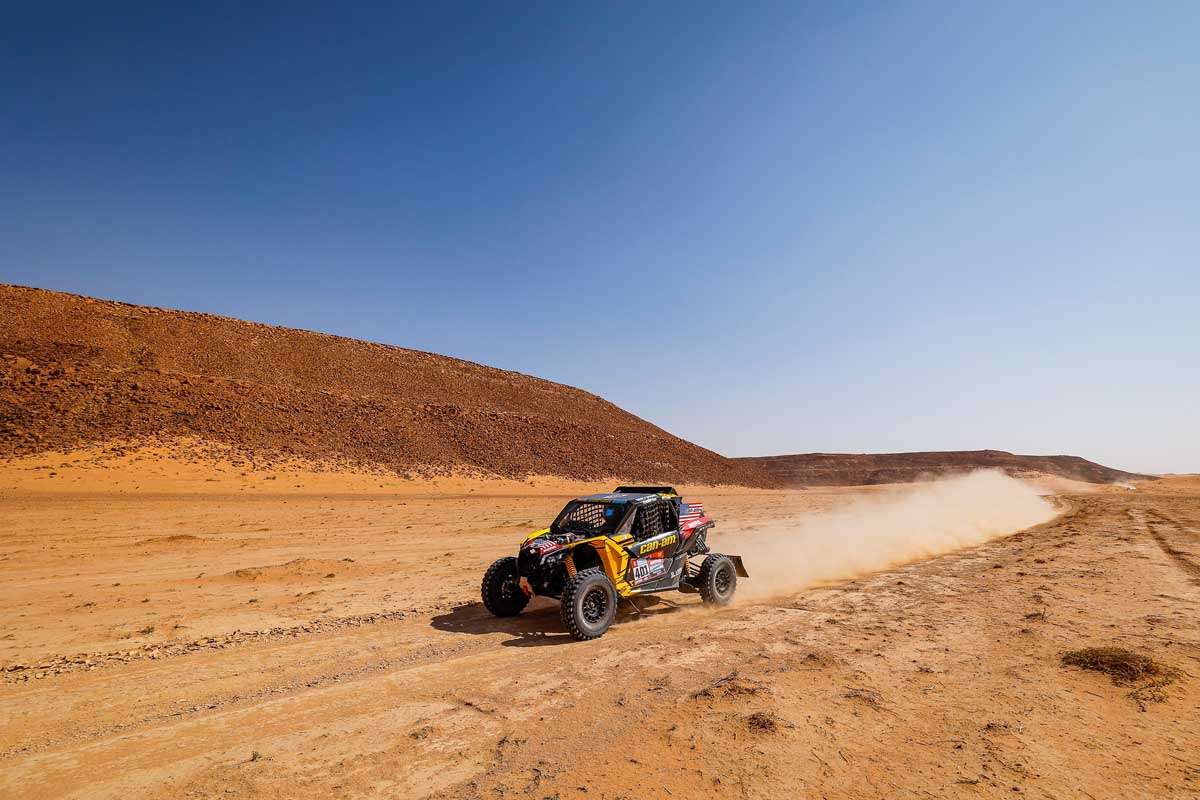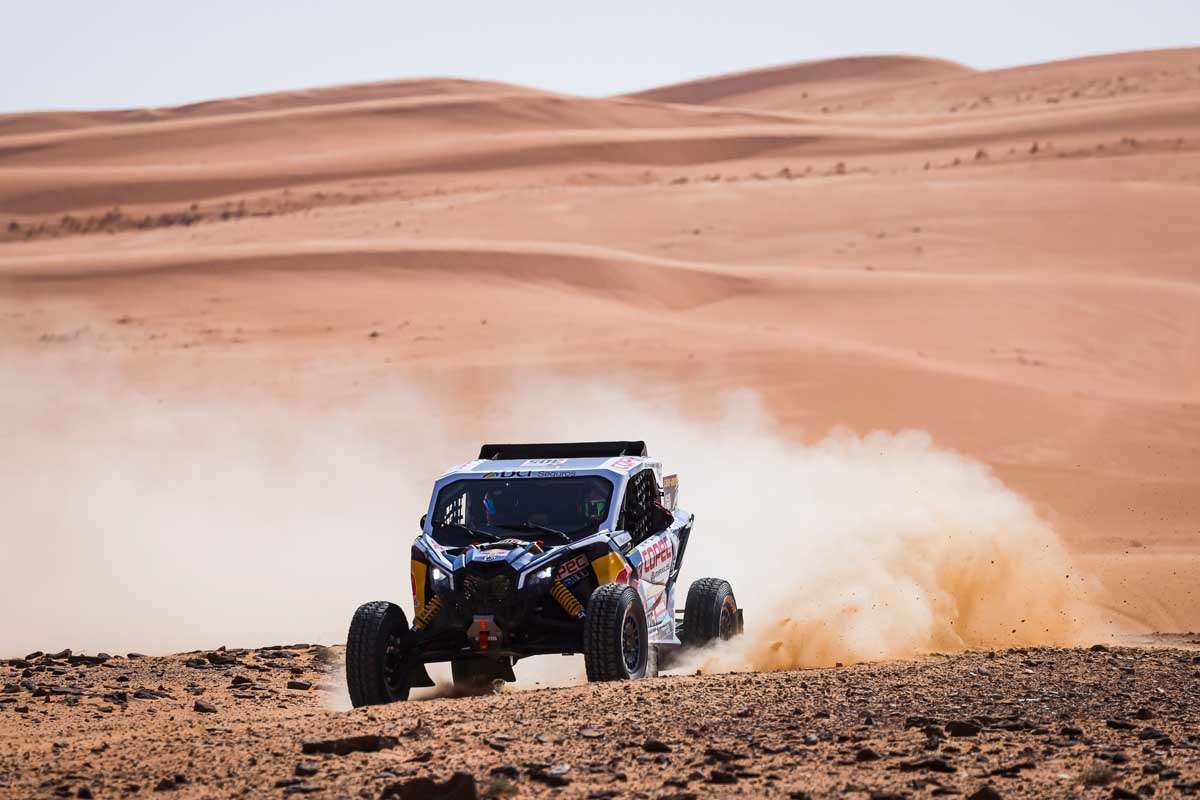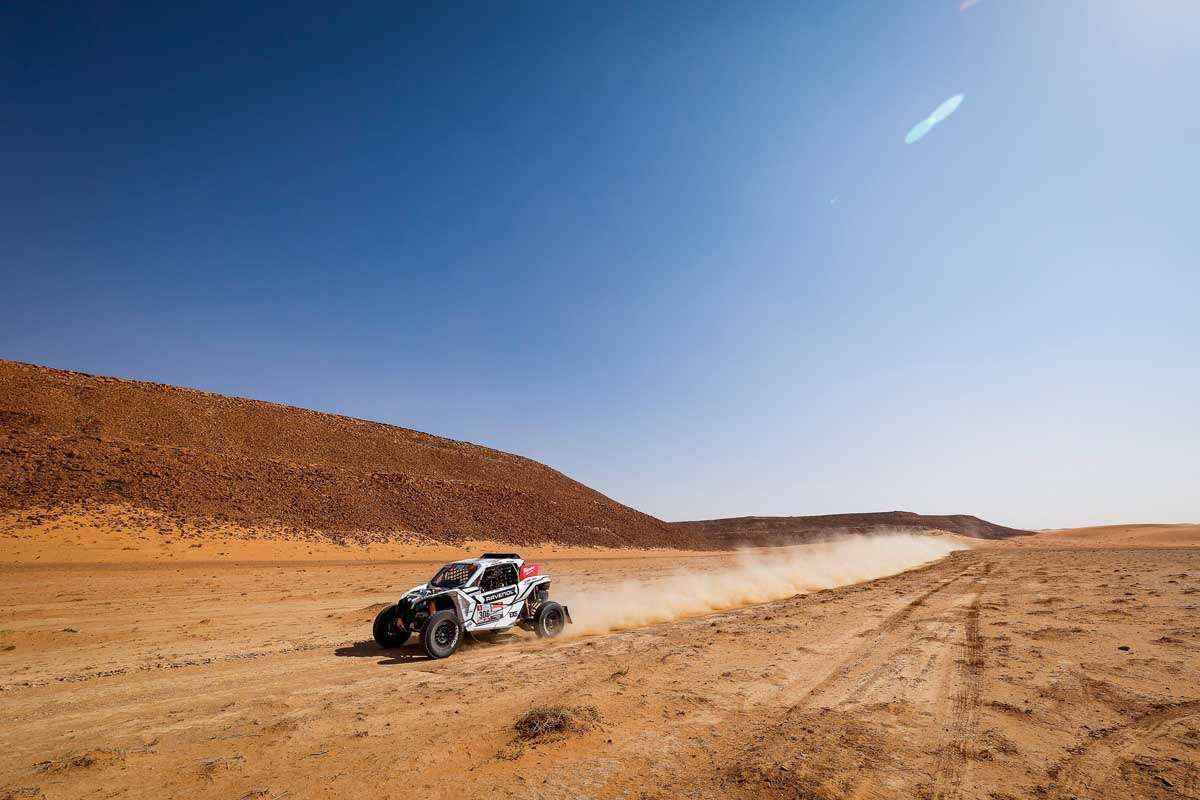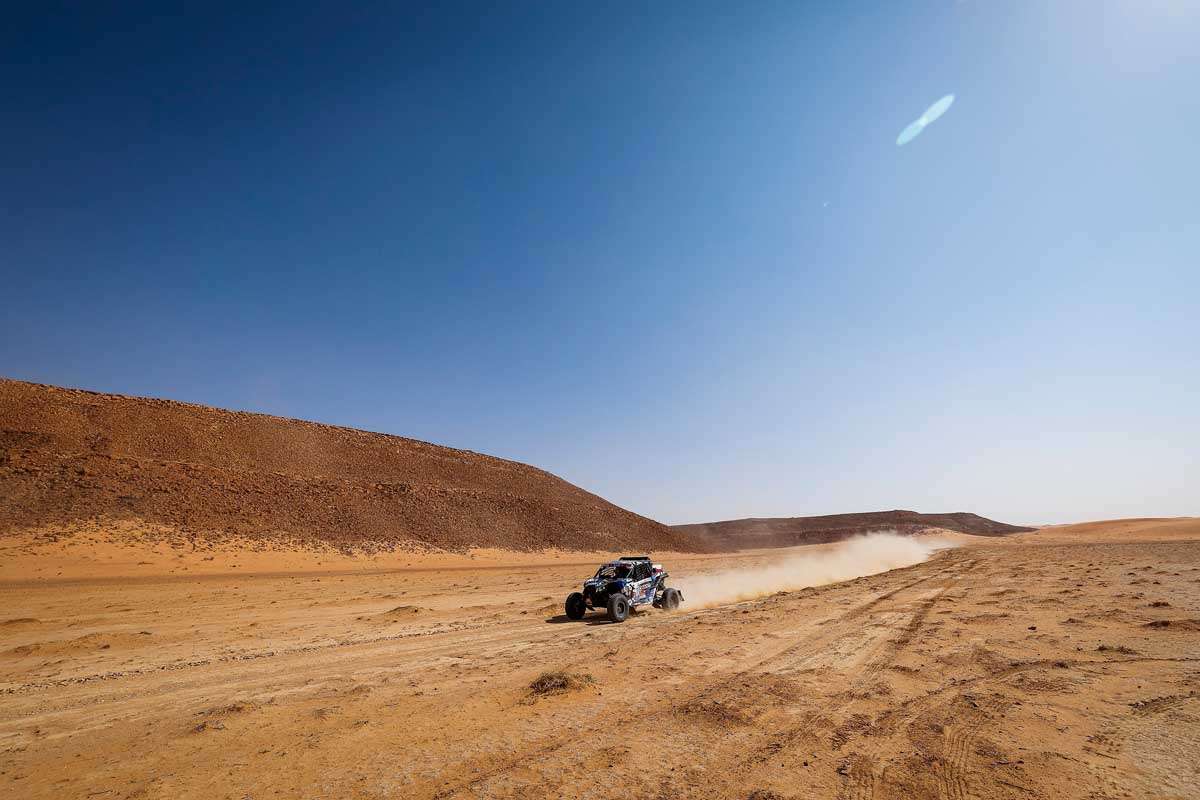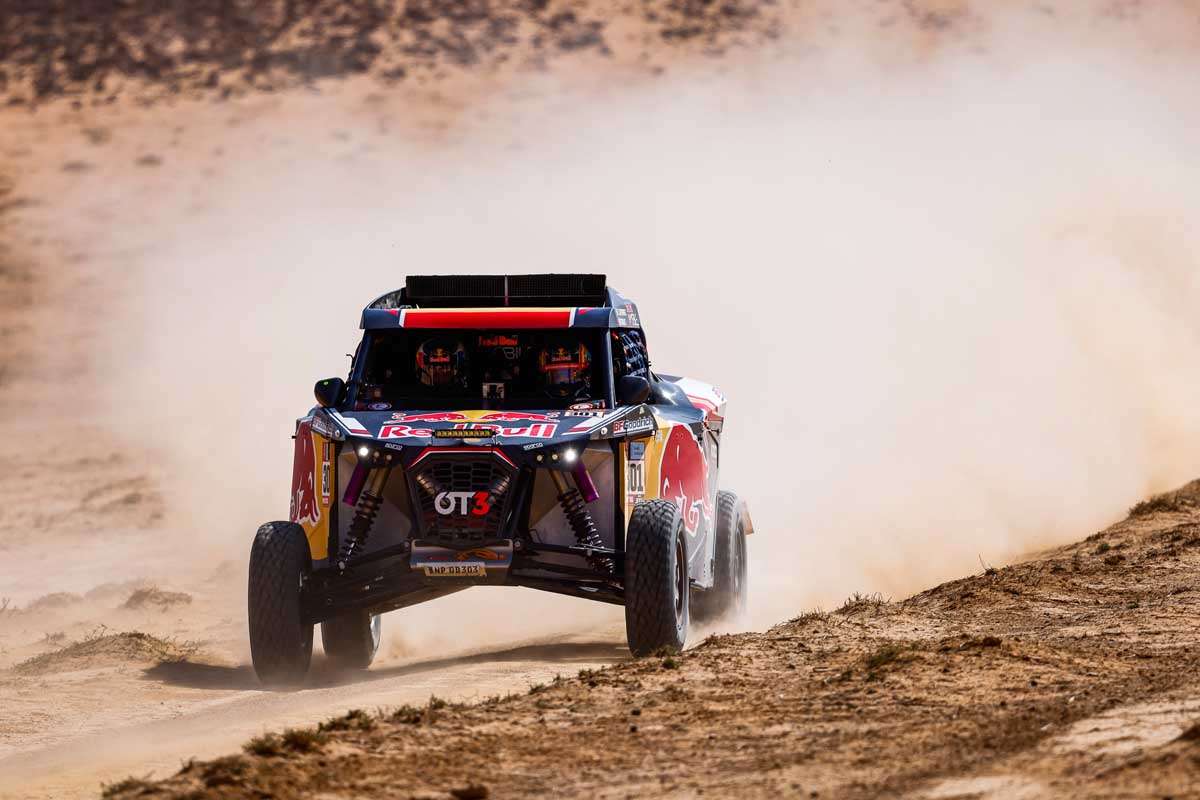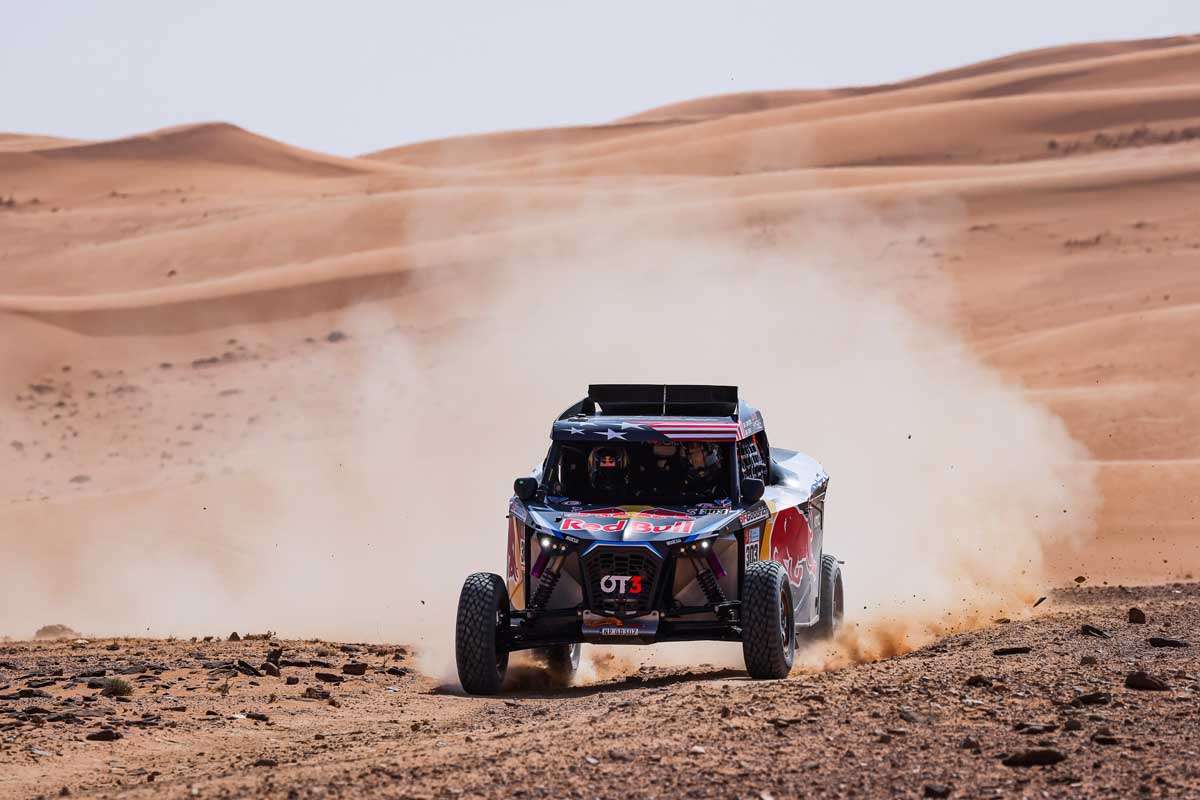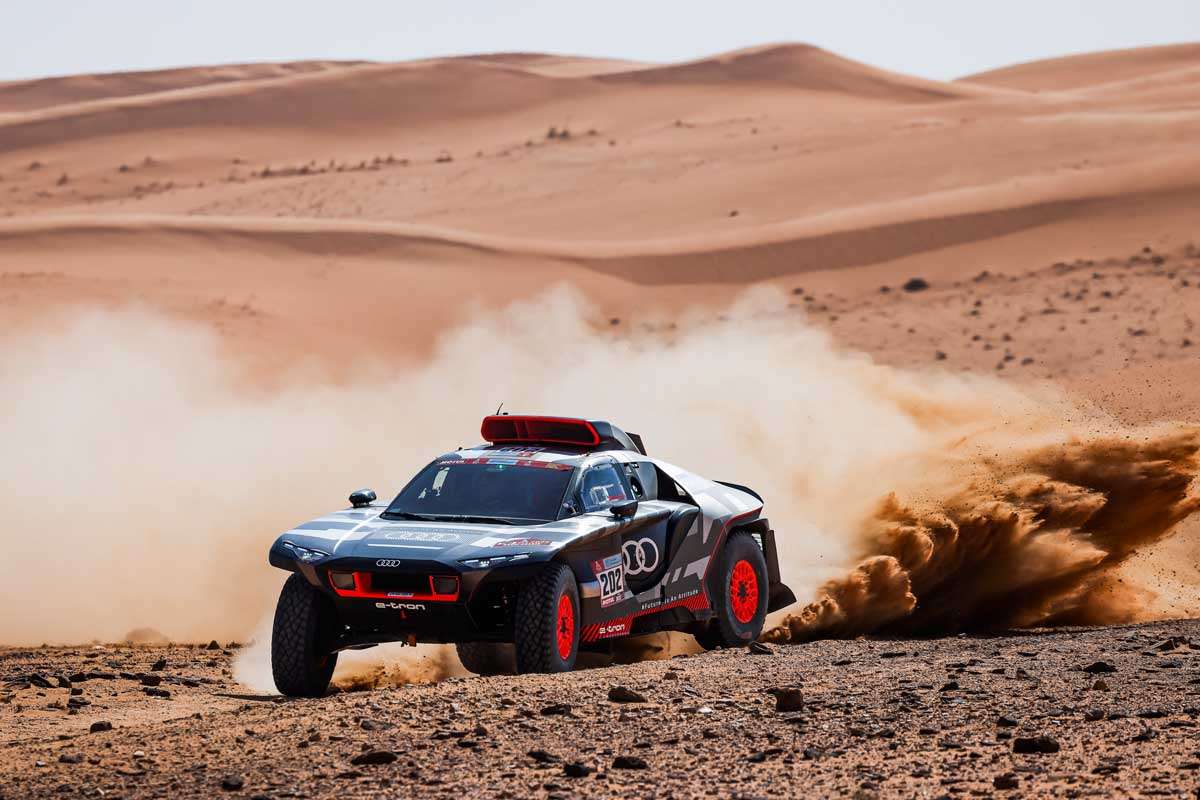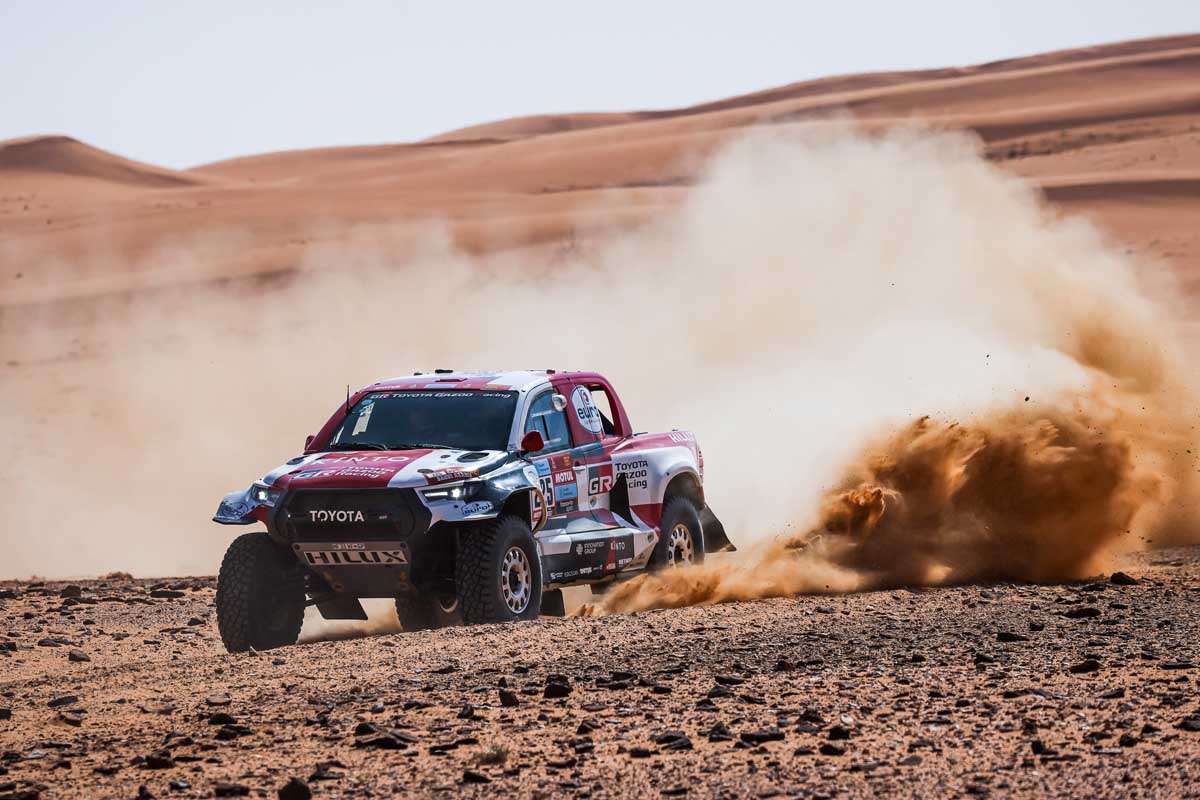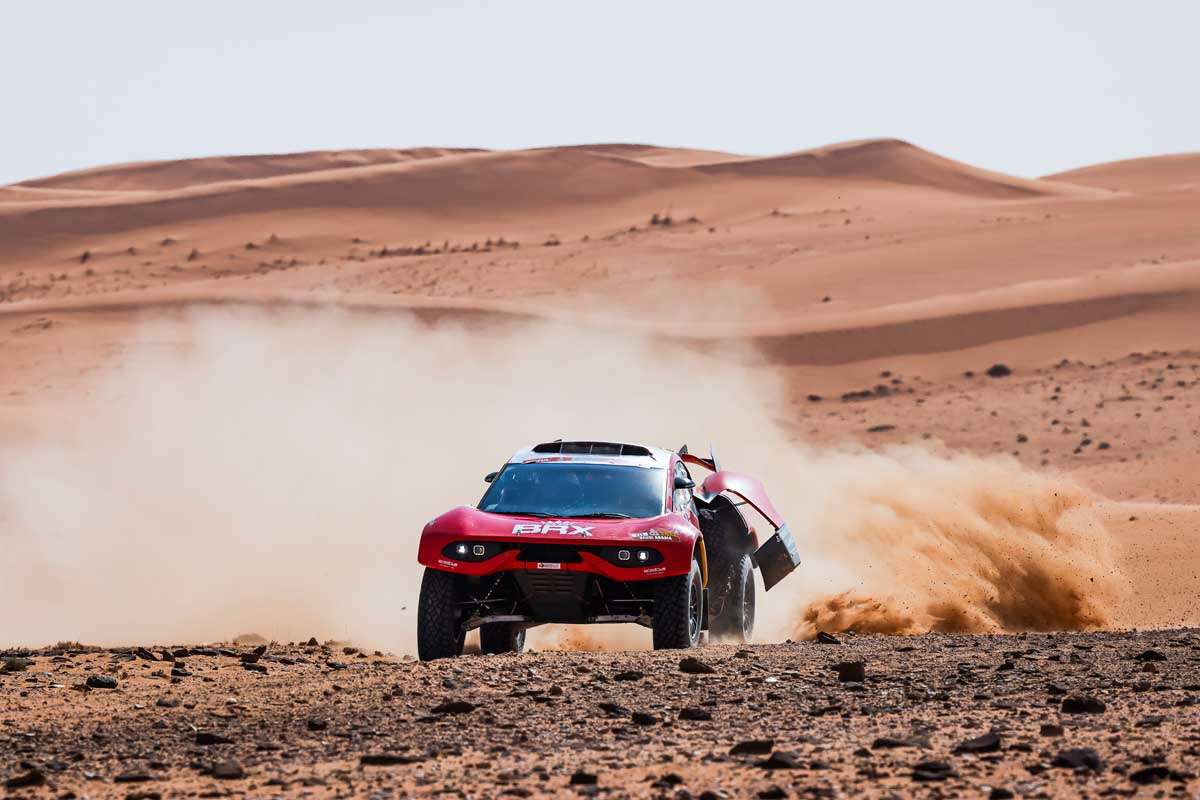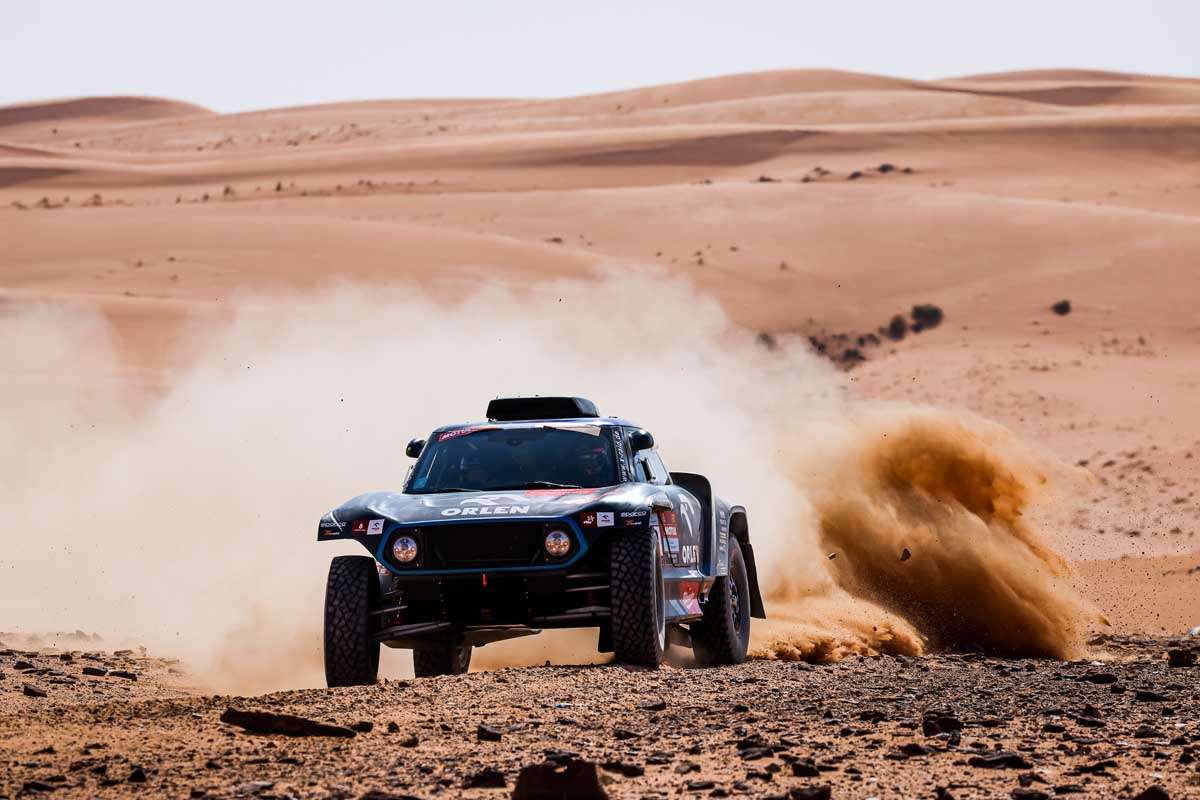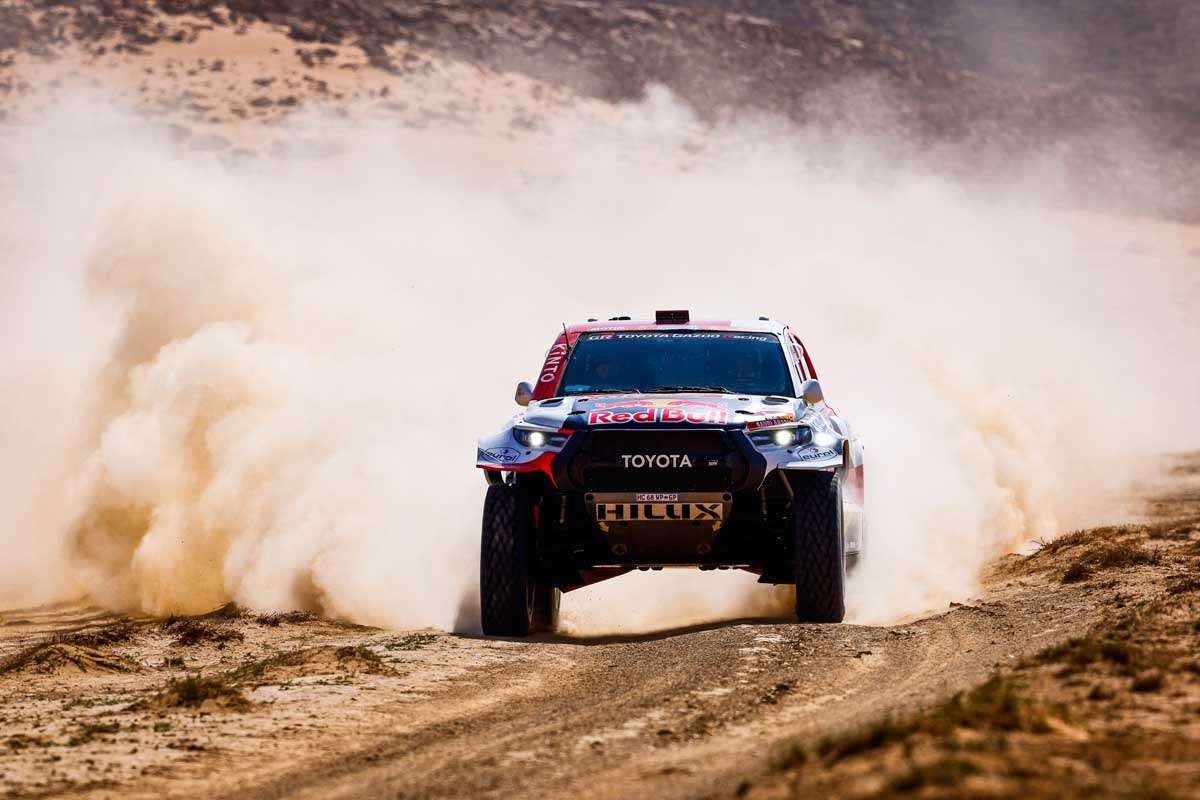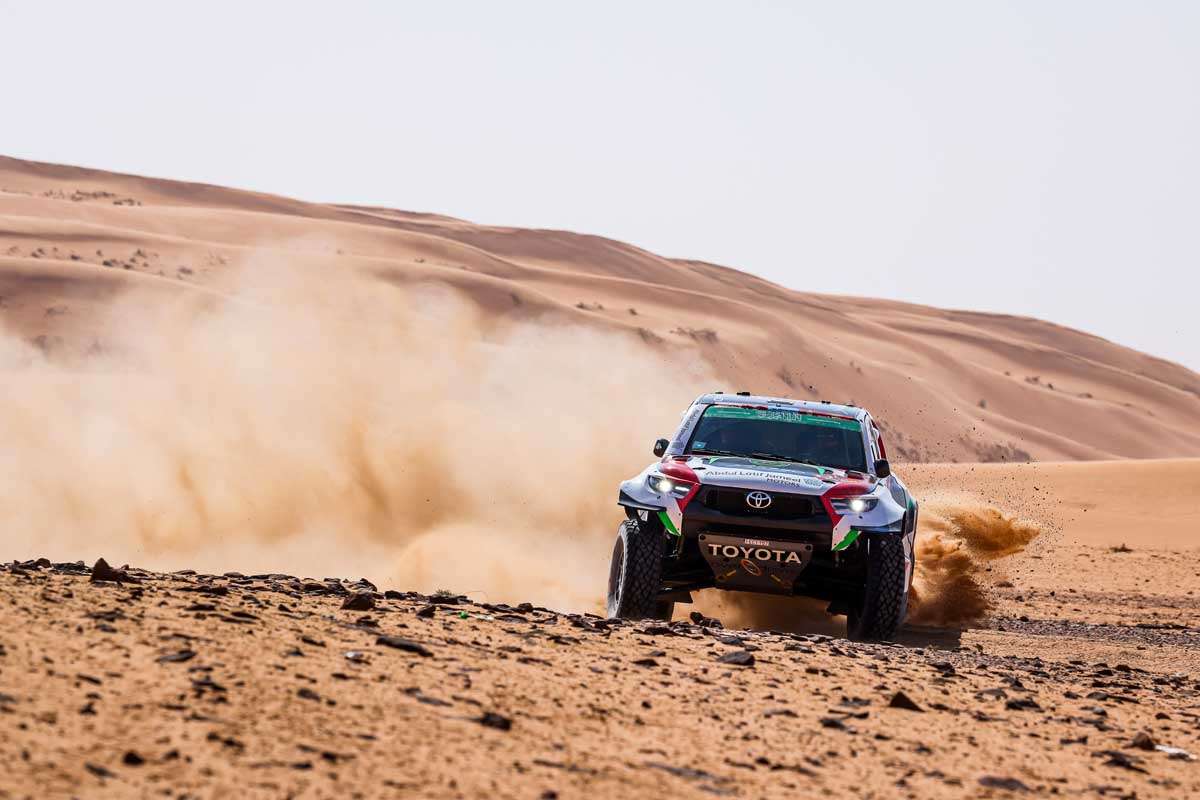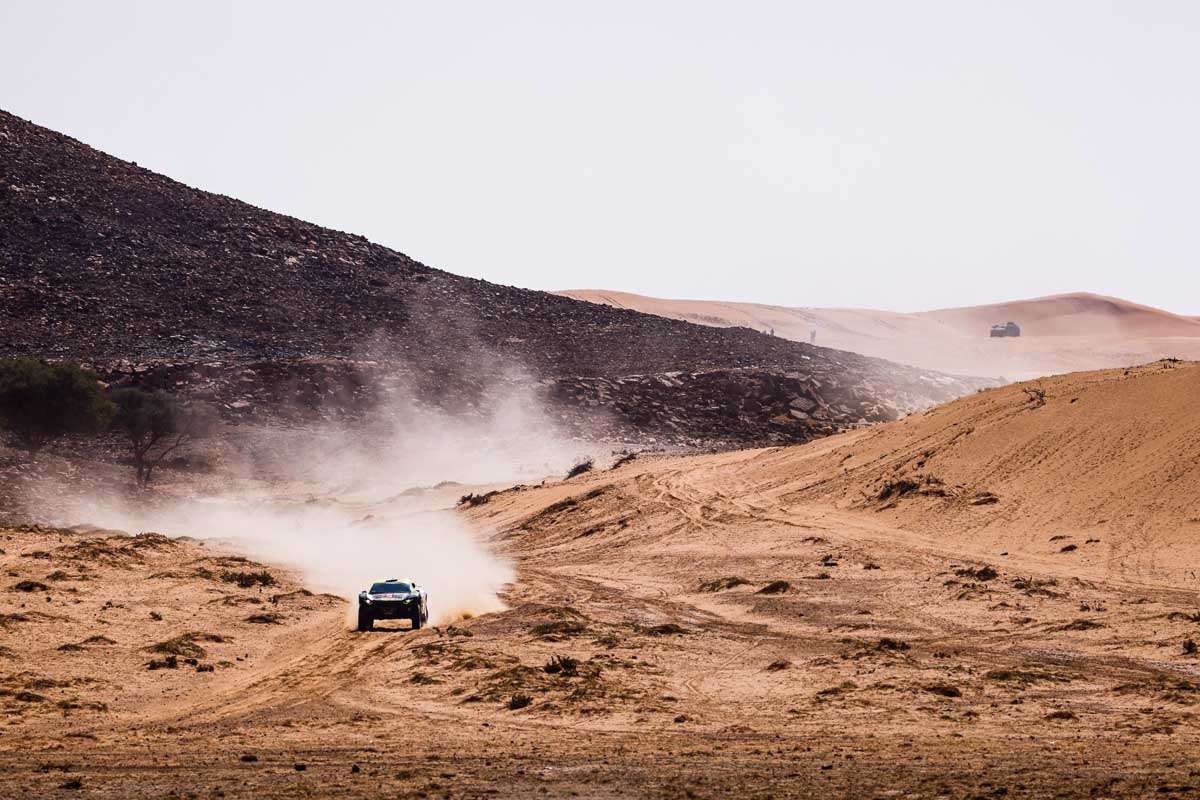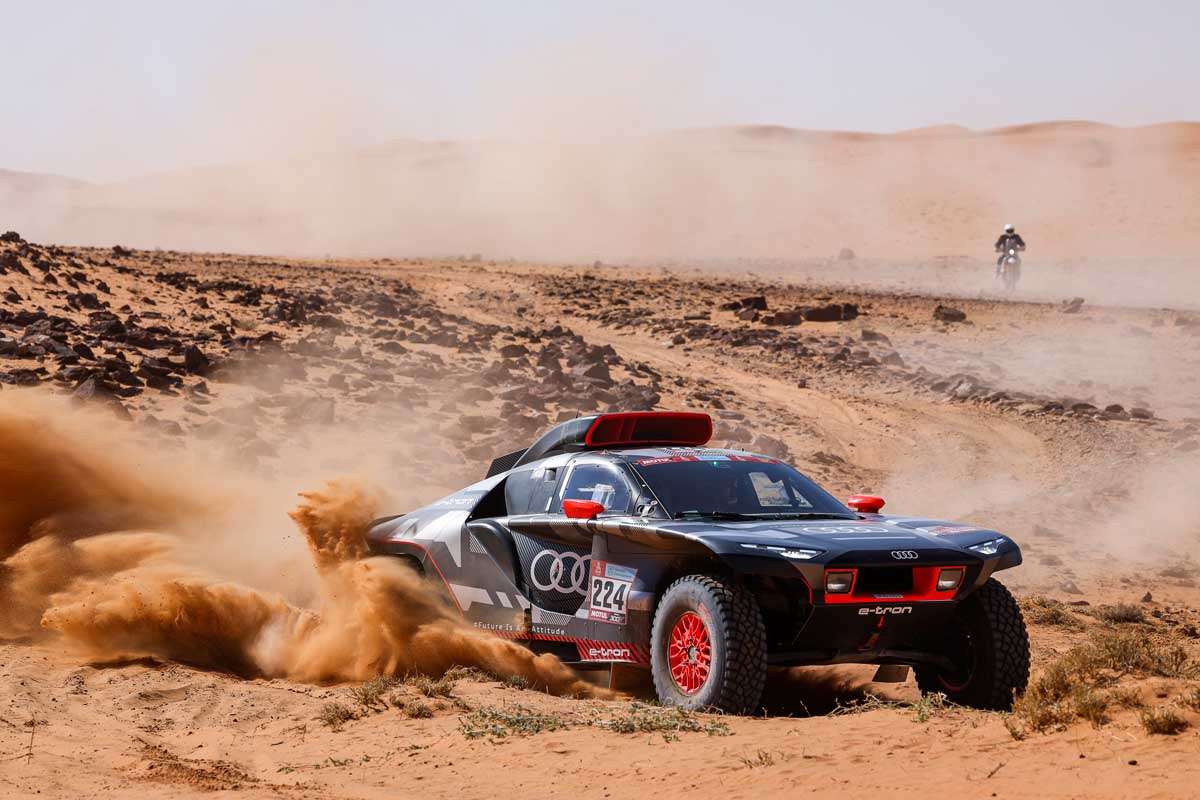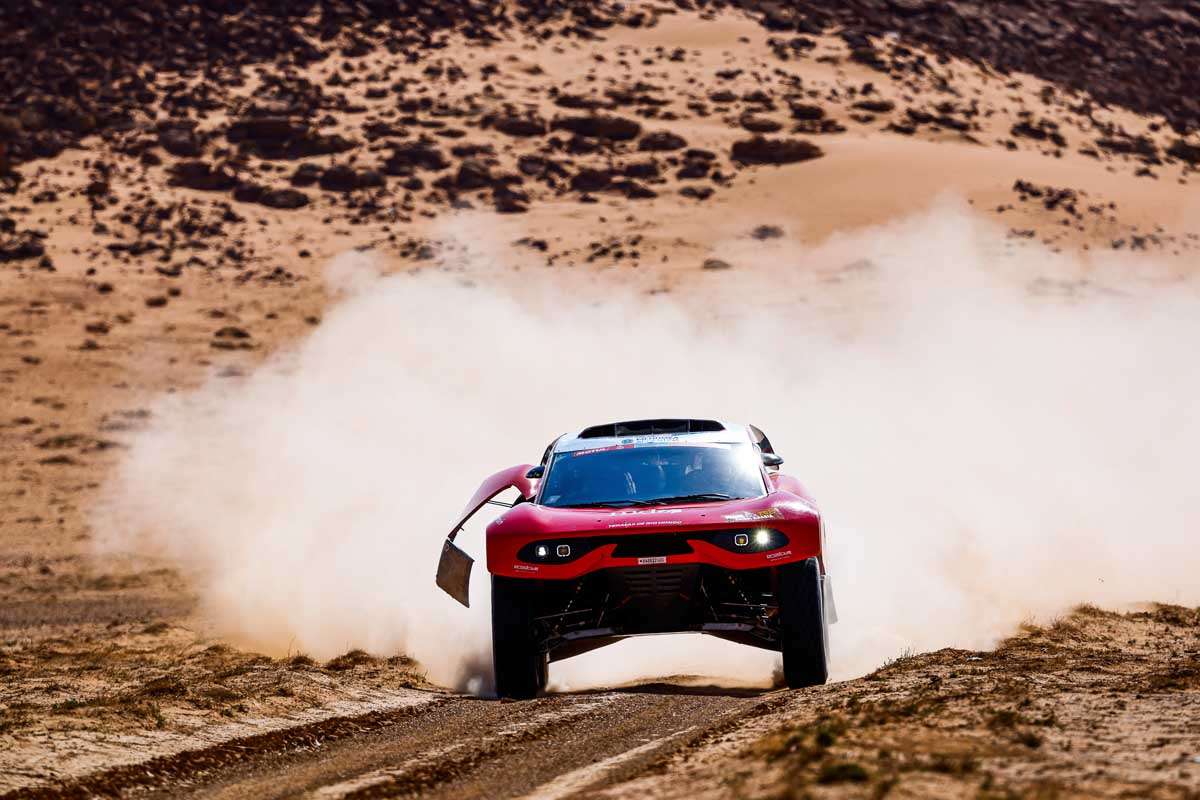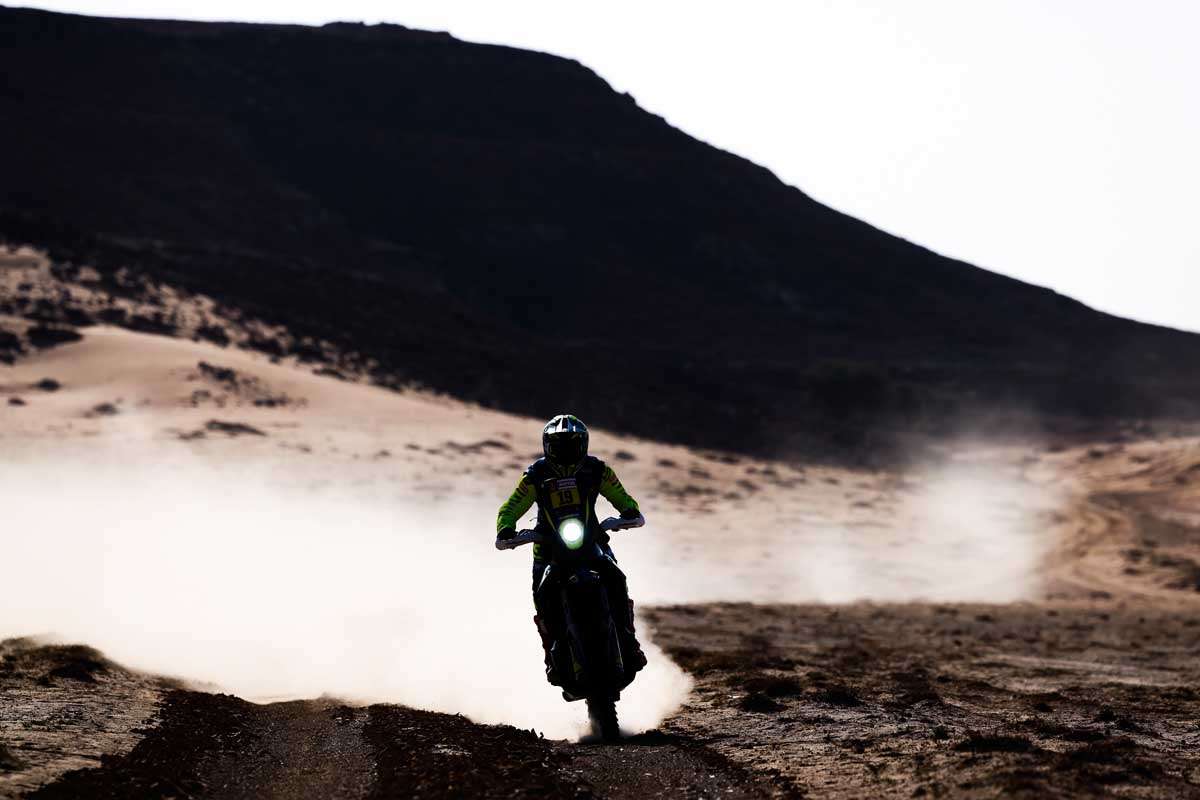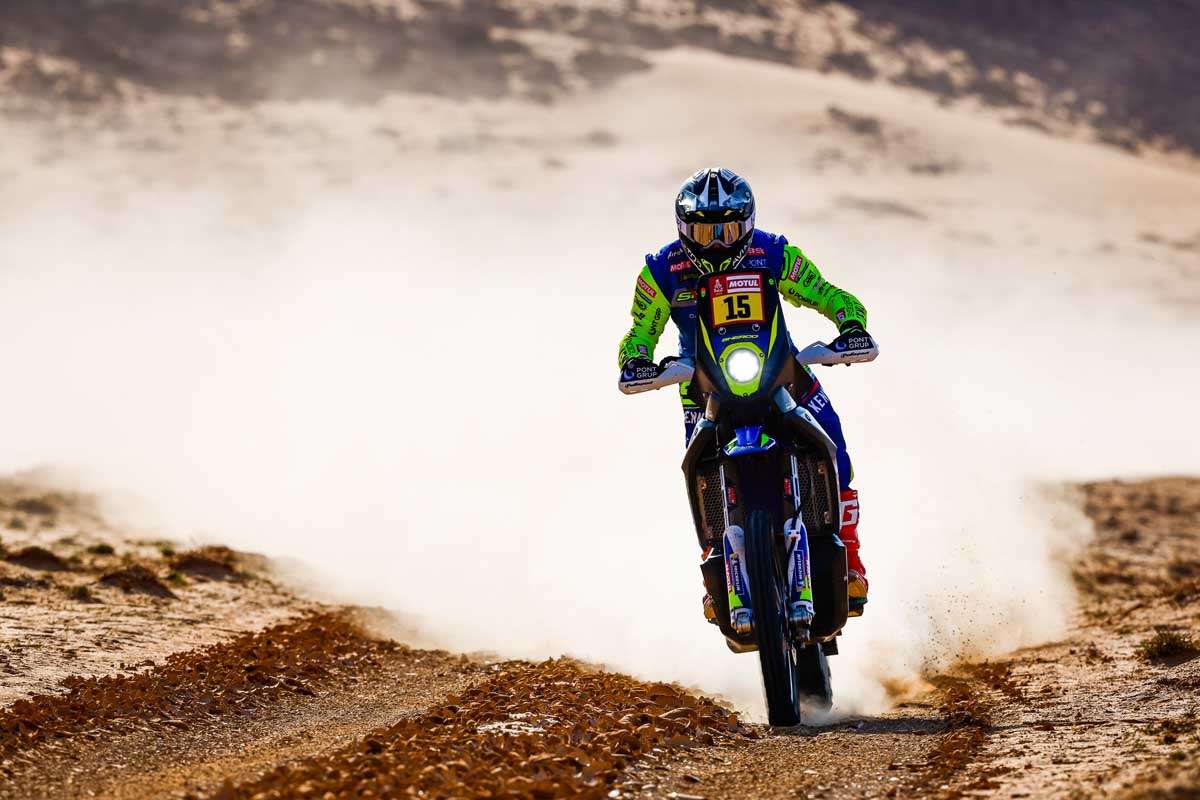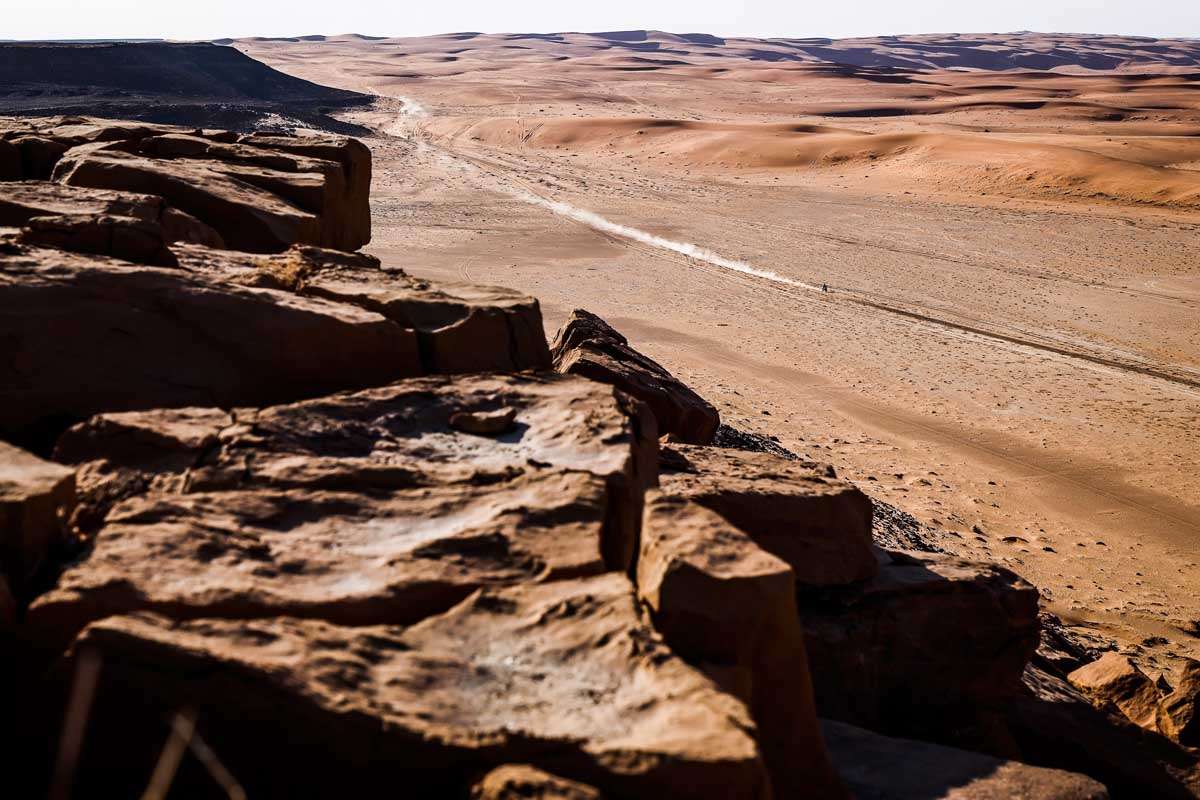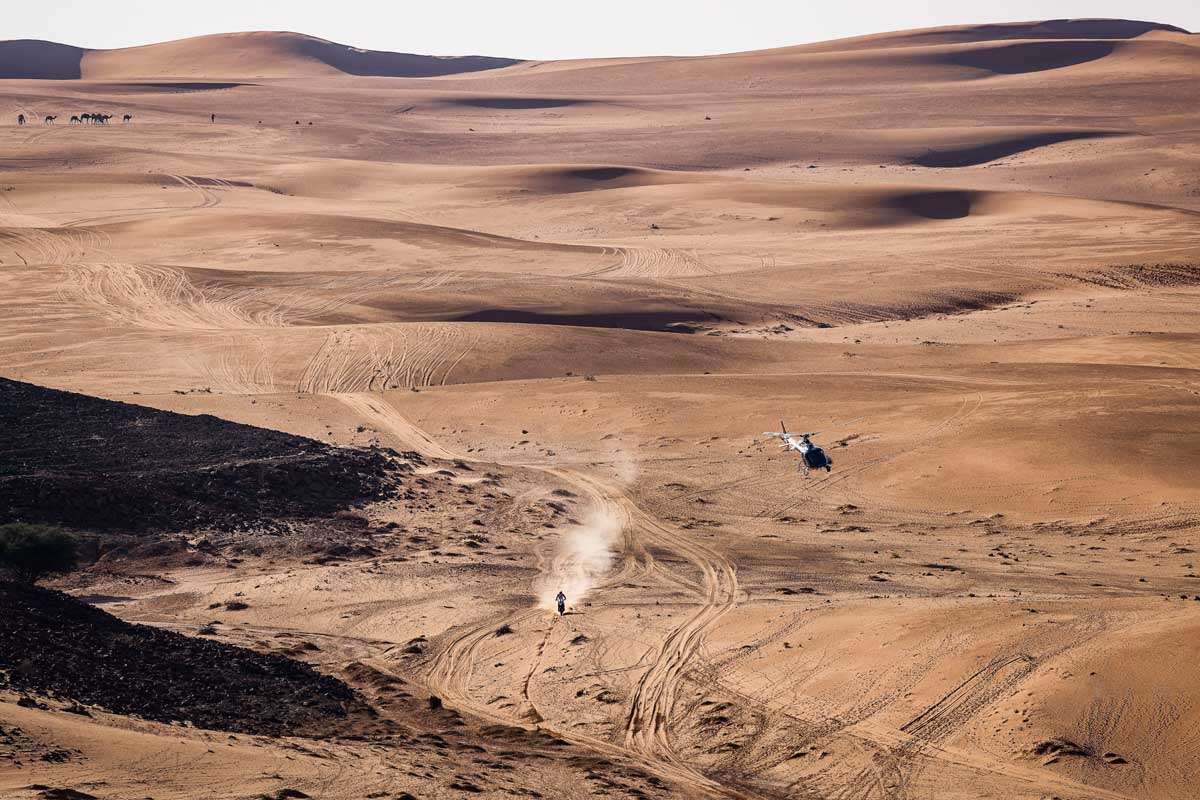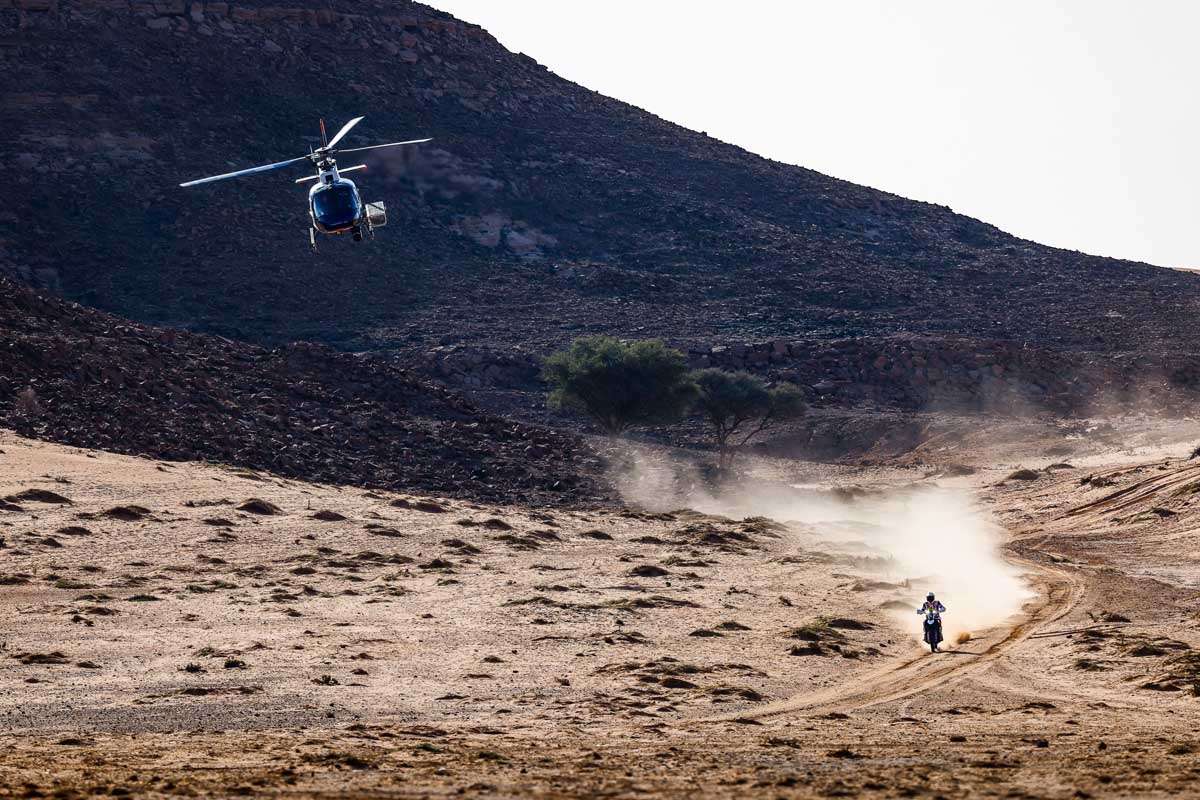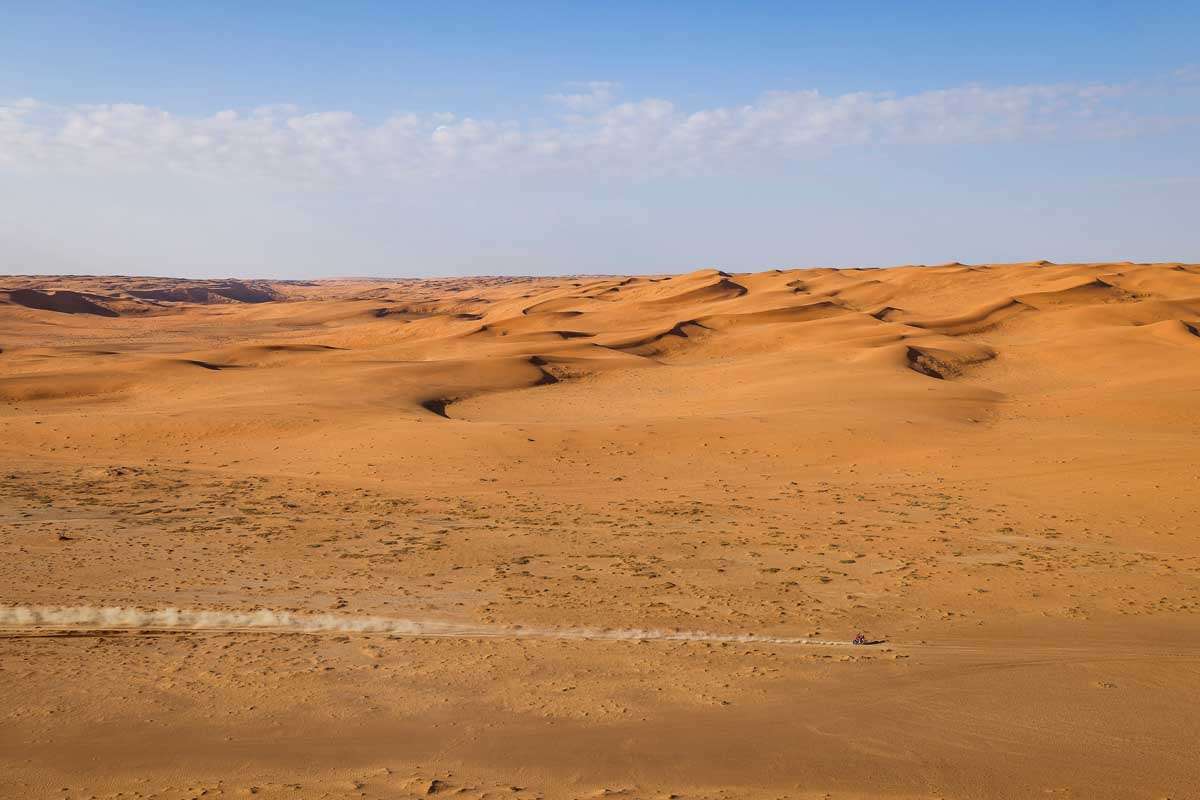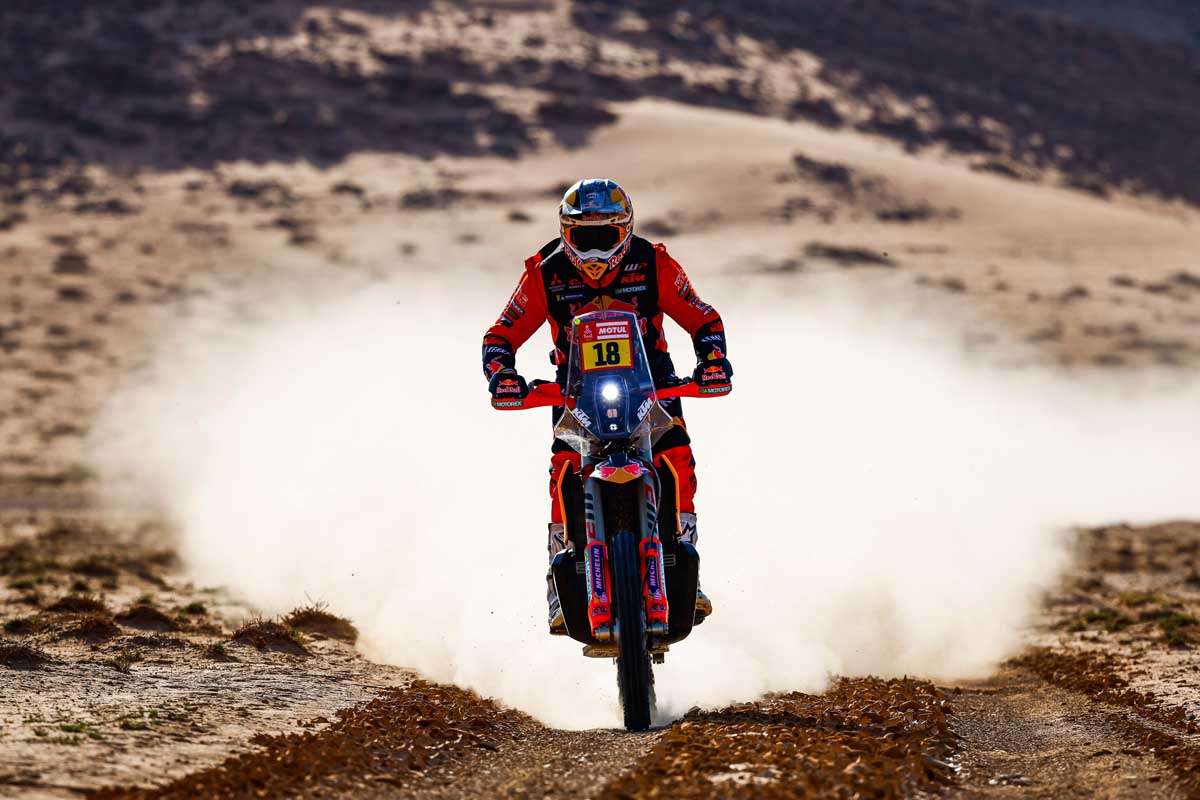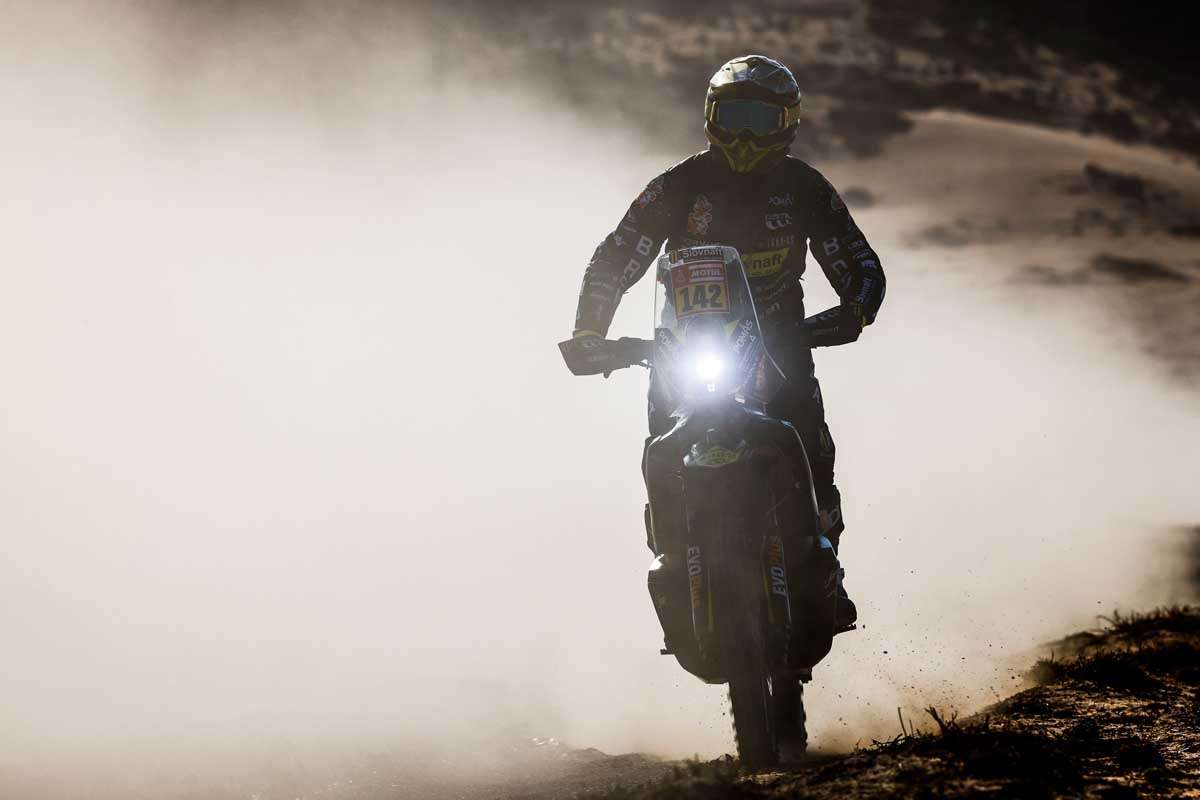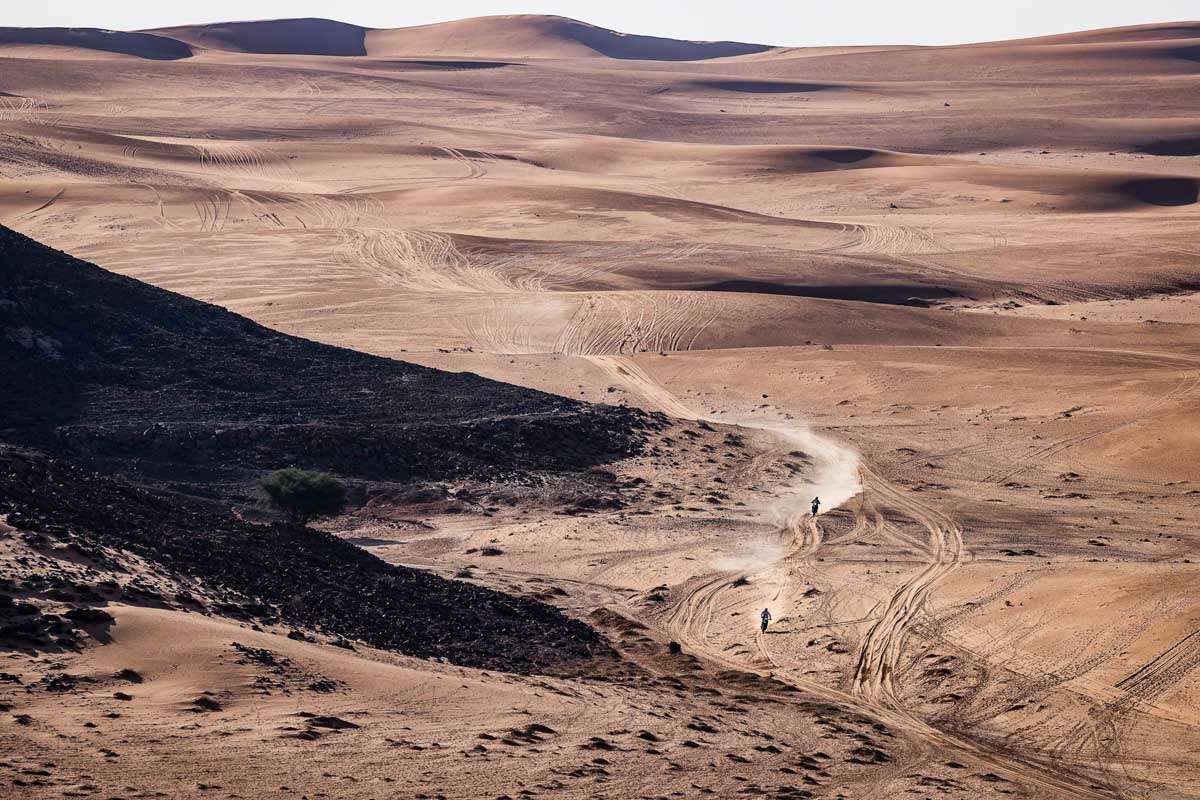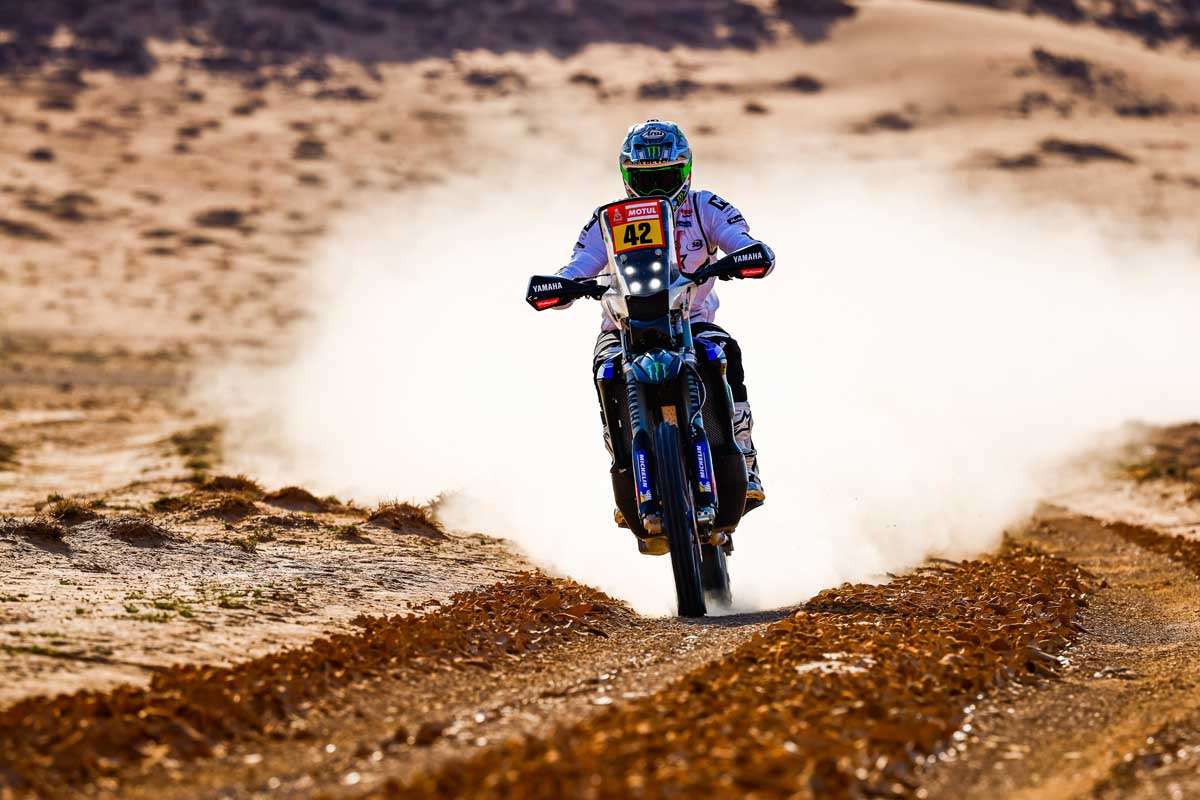 3. C. GUTIERREZ (ESP) OT3 +2:12:40
4. F. ALVAREZ (ESP) CAN-AM +2:38:19
5. S. NAVARRO (ESP) CAN-AM +4:31:52