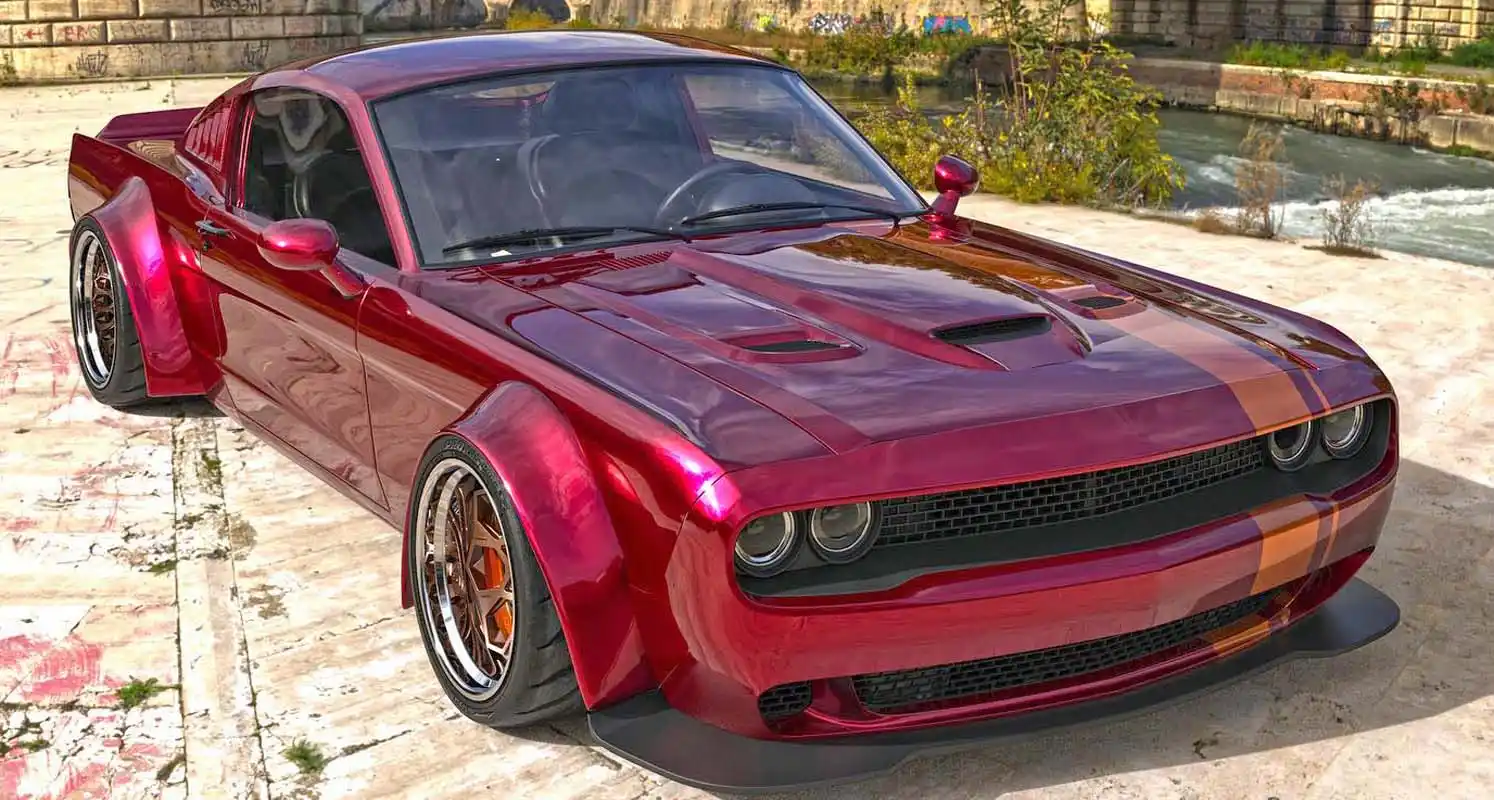 Abimelic Design, at the request of Custom FN Customs, presented this car, which is the result of the integration of many and very different models.
The exterior is mostly a 1965 Ford Mustang, But as it seems been heavily modified, with wide wheel arches and fenders giving a more modern and aggressive look.
The front end is a further departure from the norm, inspired by the modern Dodge Challenger Hellcat. And looks really pretty out of this weird mix.
But the big and weird strange combinations is not only the design. The chassis of this American Muscle car hides under it a BMW 3-Series E46 Model Series. And This means that there is no V8 under the hood but a straight-six engine.
Custom FN Customs, which is a Northern California Shop, is working to turn this project into a reality that will be called the Wallenstein.