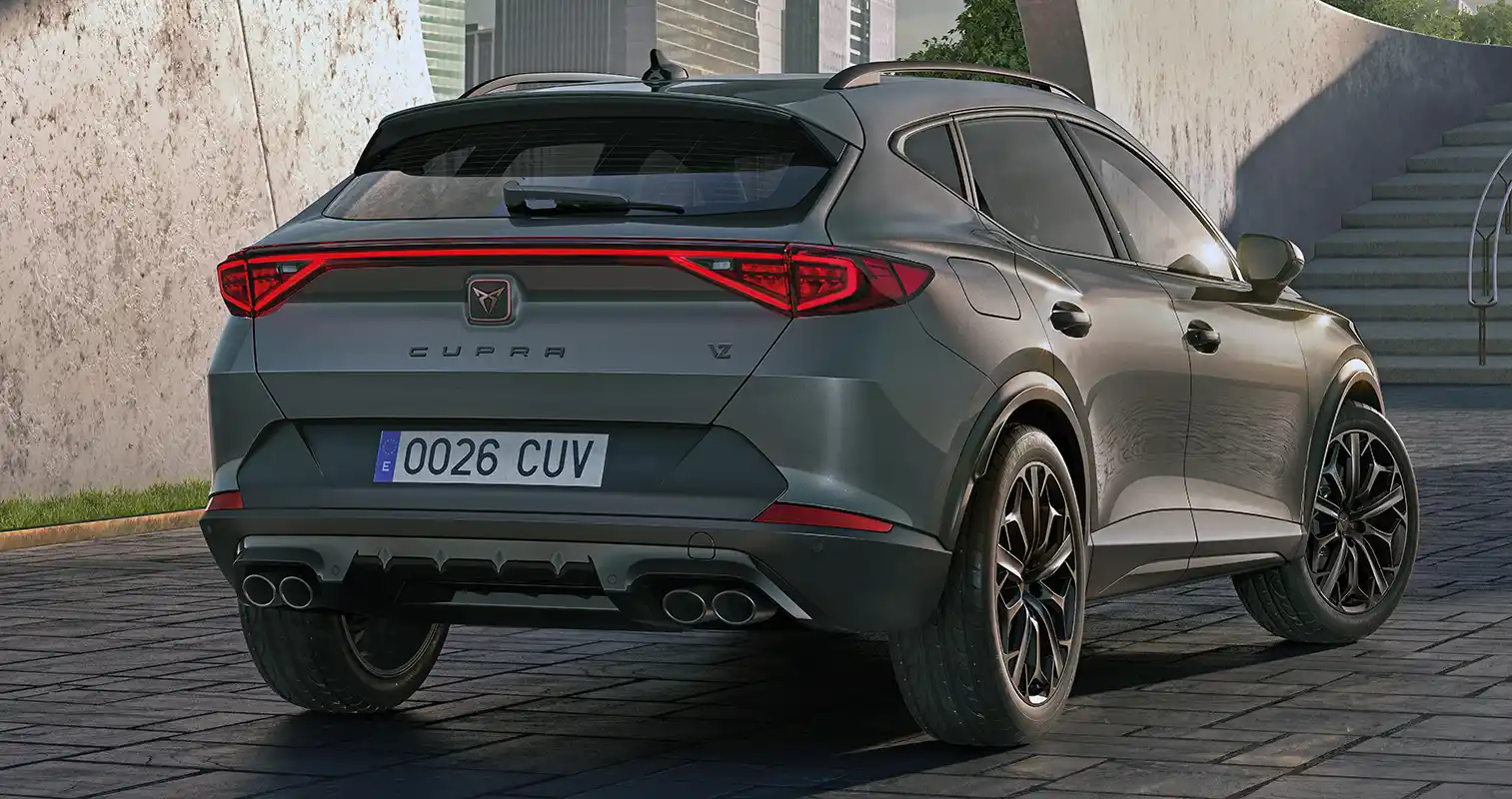 CUPRA's unstoppable impulse continued in 2022 with an unprecedented 152,900 units delivered, up 92.7% on the previous year (79,300). The results drove the company's financial turnaround in a year which saw a continuing shortage of semiconductors and other essential parts. In total, SEAT S.A. closed 2022 with 385,600 vehicles delivered, an 18.1% decrease on 2021 (470,500) as a result of these shortages.
"2022 was an unpredictable year but we certainly made the best out of it," said Wayne Griffiths, CEO of SEAT and CUPRA. "CUPRA continued to exceed expectations and cemented its position as Europe's fastest-growing automotive brand. Our remarkable delivery numbers prove that demand for the brand and its electrified vehicles shows no sign of slowing down."
"Faced with continuing semiconductor and parts shortages, we made the strategic decision to prioritise higher-margin CUPRA models over SEAT cars," Griffiths continued. "This inevitably impacted the number of SEAT vehicles we delivered but was essential to provide long-term stability for the wider company."
Germany continues to be SEAT S.A.'s leading market, with 105,300 vehicles sold, a 1.2% increase on 2021 (104,100). Spain held its position as the company's second-largest market with 62,900 cars sold, 23.1% less than the previous year (81,800), followed by the United Kingdom, with 36,600 sold, 27.9% less than 2021 (50,700). Italy overtook France as the company's fourth-largest market. Sales in Italy reached 25,300, 8.6% less than 2021 (27,600), while deliveries in France fell 31.1% from 31,200 to 21,500. Beyond the top five countries, sales grew by 7.6% in Portugal to 7,800.
2022: CUPRA and SEAT in numbers
Led by the bestselling CUPRA Formentor, CUPRA hit new s in 2022. The brand´s first standalone model sold 97,600 units, accounting for 63.8% of the brand's sales and more than a quarter of SEAT S.A.'s sales. Meanwhile, CUPRA´s second most popular model, the CUPRA Born, marked its first full year on the market with 31,400 units delivered. Since its creation in 2018, CUPRA has sold close to 300,000 vehicles.
CUPRA's key European markets were Germany (58,400; 89.9% higher than 2021), the UK (14,400; +87.4%), Spain (13,600; +23.9%), Italy (11,300; +83.9%), France (7,600; +86.5%), Austria (5,400; +157.6%) and Switzerland (5,000; + 38.3%). Globally, the unconventional challenger brand saw huge increases in Mexico (4,300; + 120.0%), Turkey (2,800; + 879.6%) and Israel (2,700; + 138.8%).
In 2022, CUPRA's ambitious global expansion took on new momentum with its entry into the Australian market and new City Garages in Lisbon, Rotterdam and Sydney. In 2023, the brand looks set to expand this global network with new openings in Berlin, Madrid and Paris.
232,700 SEAT cars were delivered in 2022, a 40.5% decline from 2021. The SEAT Arona maintained its position as the brand's bestselling model (71,000 units; -33.5% vs 2021), followed by the SEAT Ibiza (51,300; -46.4%), and the SEAT Leon (41,500; -47.3%). SEAT´s largest markets were Spain (49,200; -30.4%), Germany (46,900; -36.0%), the UK (22,200; -48.4%), Italy (13,900; -35.2%) and France (13,900; -48.8%). The brand hit a major milestone in 2022 when it sold its millionth SUV.
"Demand for both SEAT and CUPRA remains very high, with a record order bank for both. Our strength can be found in our brands' desirability and wide offer to customers, from the most efficient traditional combustion engines to 100% electric vehicles," said Kai Vogler, Executive Vice-President for Sales & Marketing, SEAT S.A.
The company's global production, including production of the Audi A1, remained at similar levels to 2021 with 478,954 cars manufactured, a drop of 1.1% on the previous year (484.046). Production at the company's Martorell plant decreased by 4.8% to 366,764 owing to the supply shortages.
2023: When dreams come true
2023 will be a year of milestones for the company. CUPRA's dream will become a reality when it officially presents the series version of the CUPRA Tavascan, the brand's first all-electric sporty SUV. CUPRA will also increase its offering, with new versions and new engines available across the existing range.
The SEAT brand will also receive upgrades and updates and will launch two new eScooters: the SEAT MÓ 125 performance and a new version of the SEAT MÓ 50.
This year will also see SEAT S.A. mark the 30th anniversary of its Martorell plant, a celebration that will kick off the company's electrification.
Concerning the supply situation in 2023, Wayne Griffiths added: "The only thing that´s certain is that nothing is certain. But by prioritising CUPRA´s growth and the electrification of SEAT S.A., we are determined to face any future challenges and turn them into opportunities."
Sales figures*
| | | | |
| --- | --- | --- | --- |
|   | 2022 | 2021 |   |
| SEAT S.A. | 385,600 | 470,500 | -18.1% |
| CUPRA (brand) |    152,900 |    79,300 | +92.7% |
| SEAT (brand) |   232,700 |   391,200 | -40.5% |