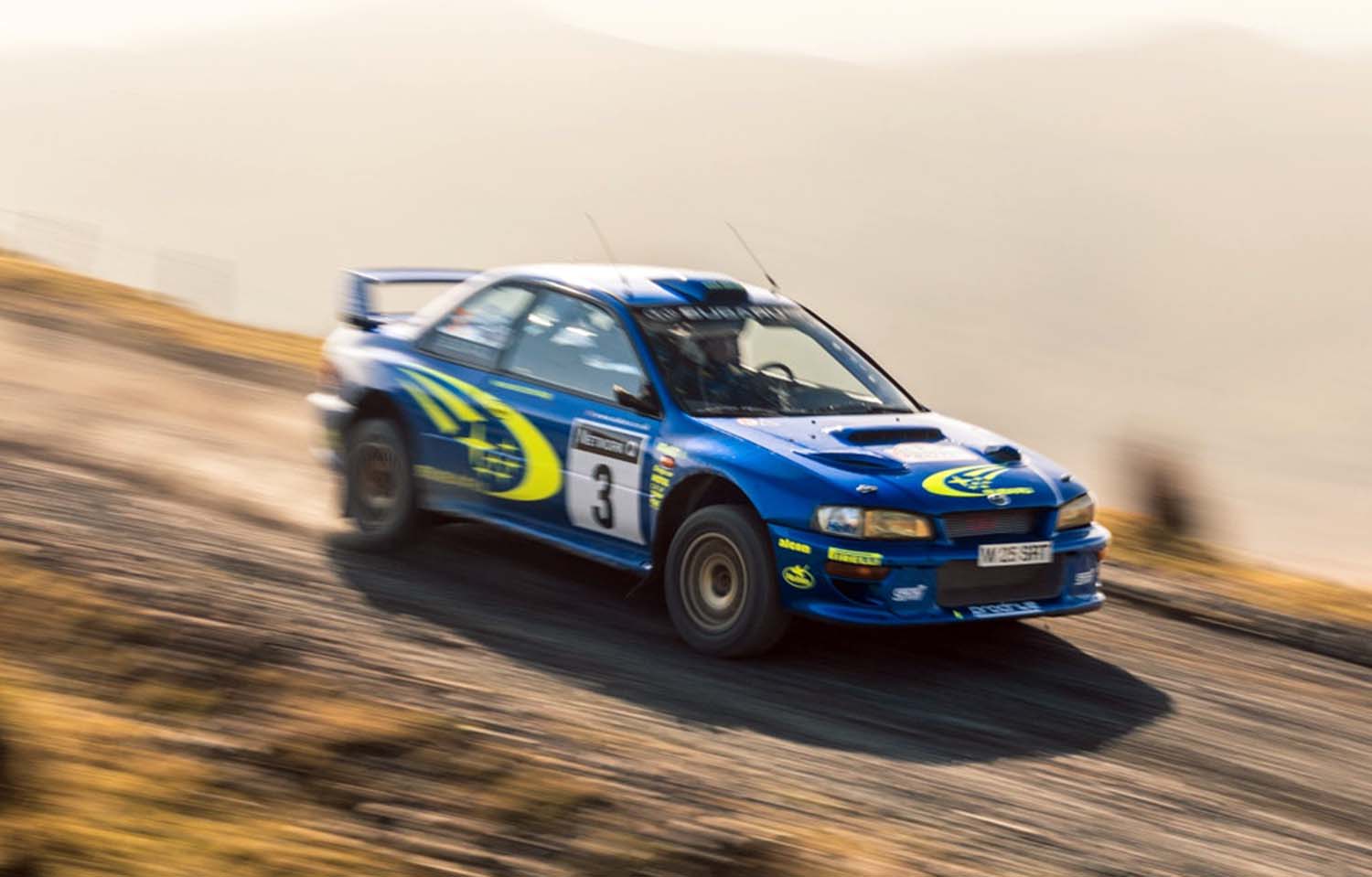 Despite selling its first car only two-and-a-half years ago, global automotive marketplace Collecting Cars is now among the highest grossing collector car auction companies in the world. During 2021, it achieved total sales equivalent to £135.5m, growing more than 190% year-on-year, and almost tripling its revenue during 2019.
With headquarters in London, Collecting Cars' 2021 sales in the UK alone totalled £110.9m, more than £50m ahead of its next closest competitor. It is, by some margin, the largest collector car auction business in the UK – physical, digital, or a combination of both.
When it was founded by Edward Lovett in October 2018, Collecting Cars aimed to transform the process of buying and selling sporting, iconic, and collectible cars by operating 24/7, and offering far better value for all parties. It was also designed to provide complete transparency and a hassle-free transaction. For sellers, the detailed photographic presentation and professional descriptions mean their car is showcased in the best possible way, and is marketed to a huge captive audience of passionate enthusiasts. As a result, more than 90% of transactions take place without a physical viewing. Furthermore, there is no listing fee, and they receive 100% of the hammer price.
For buyers, the premium on auction lots is levied at just 5% + VAT – substantially lower than traditional auction houses, which typically charge 12% or more – and is capped at £6,000. On hammer prices above £100,000 this means that the buyer's premium is even less than 6%. In November 2021, Collecting Cars sold a McLaren P1 in the US for $1,600,888 – the winning bidder paid a buyer's premium of just 0.3%.
This transformative business model has ensured that Collecting Cars has grown exponentially, achieving £1m in sales in September 2019 – just four months after it sold its first car. Around 14 months later, it surpassed the £45m milestone, and six months after that broke through the £100m barrier for total sales in June 2021. While the first £100m took two years to achieve, the team surpassed that figure by over a third in 2021 alone, helped by a number of world record prices and significant collections. By the end of 2021, its sales total since launch stood at more than £190m.
Collecting Cars hosted six significant collection sales during the year, with the highlights being The Heselden Collection in September (grossing £2.3m with 17 cars) and The Leonard Collection in May 2021 (grossing £7.5m for 38 vehicles all offered at No Reserve). During the year, Collecting Cars also established a number of world record prices, including £800,000 for a Porsche 911 Reimagined by Singer and £610,000 for an ex-Richard Burns Subaru Impreza S6 World Rally Championship car. During 2021, it also achieved $1.6m (£1.16m) for a McLaren P1, which was at the time an online-only platform auction record.
Ambitious plans for the coming years will ensure the business continues to flourish. Founded with a team of just three in London, Collecting Cars has expanded to nearly 100 people in markets all over the world, with offices in Munich, Sydney, Toronto and Los Angeles. In 2022, Collecting Cars anticipates that it will become the fourth largest collector car auction company in the world by total sales, on track to surpass a number of well-known traditional auction houses.
Edward Lovett, founder and CEO of Collecting Cars, said:
"Last year was a pivotal time for Collecting Cars, as we bolstered our expansion into more global markets, broke more world records and sold more top tier collector cars to clients in more countries than ever before. The business continues to grow rapidly as more buyers and sellers recognise our process is not only fast and hassle-free, but also brilliantly effective. With no fees for sellers, and very low fees for buyers, the cars that are being sold through our service are achieving their true value – and putting more money in the seller's pocket than they would have achieved anywhere else.
"2022 will be another year of significant growth for the company, as we continue to invest in our underlying technology and recruit ambitious and talented individuals to join the team. Our online marketplace will evolve, we will establish a presence in more countries, and The Collecting Group business will diversify. Last year we launched a dedicated platform for high-end watch auctions – watchcollecting.com – that has delivered fantastic results and numerous world record prices, and we will bring more innovations to the market very soon."
Collecting Cars is built upon a dedicated platform powered by proprietary technology for the purpose of ensuring a simple and enjoyable experience for both buyers and sellers. It provides a safe, smart and simple online auction experience where sellers can have confidence in the bidding and buyers can have confidence in the listings.
Since its inception, Collecting Cars has sold nearly 5,500 lots, with Porsche the most popular manufacturer and the Porsche 911 the most popular model. More than 500 examples of the Porsche 911 from all eras have been sold through the auction platform.