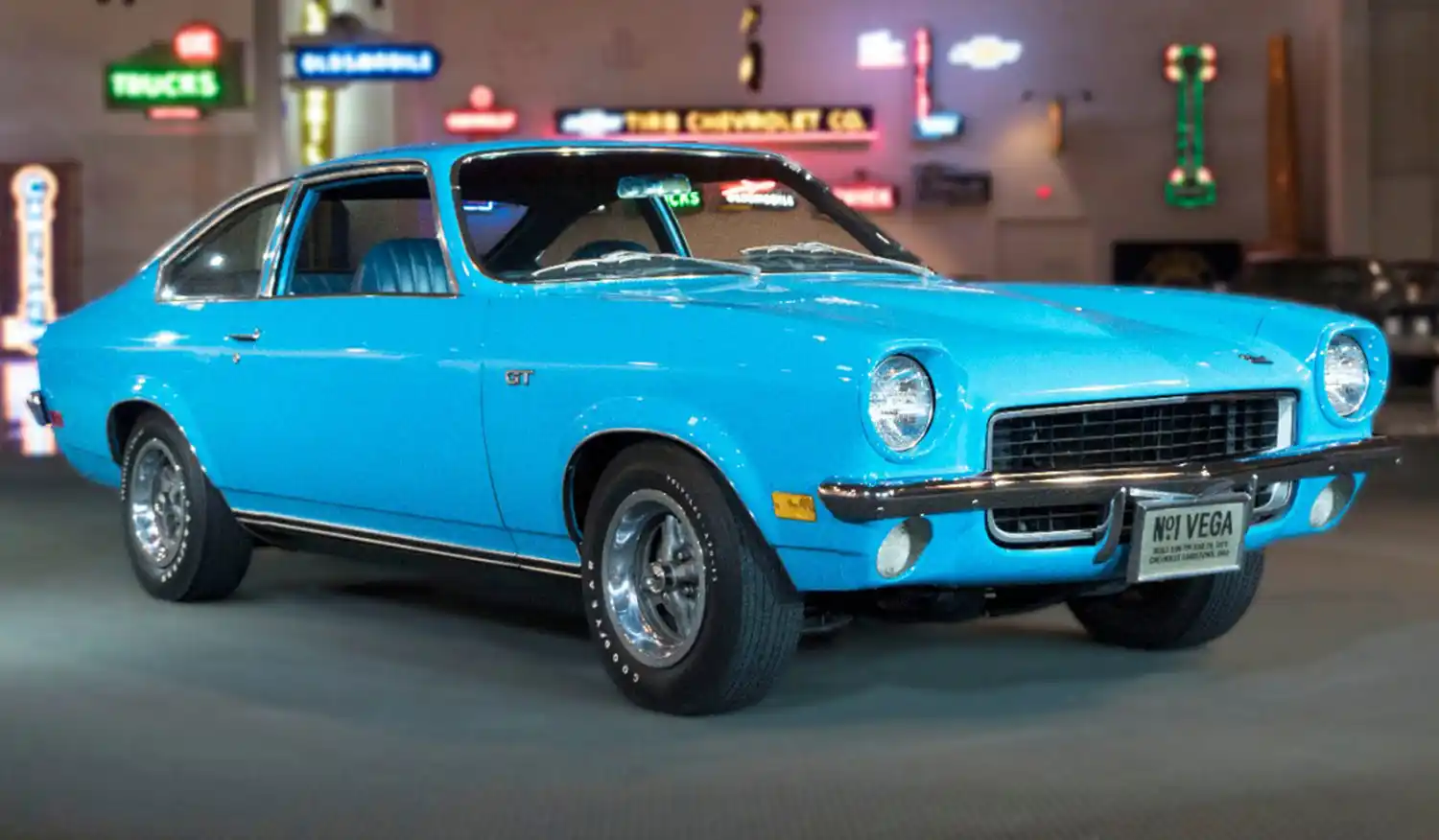 The 1971 Vega was an all-new Chevrolet 4-cylinder powered sub compact available in four 2 door models: sedan, hatchback coupe, Kammback station wagon and panel express truck. This "perky" little car was intended to replace the Corvair. It was the first automobile that GM produced that offered front wheel disc brakes as standard equipment. This particular Vega is VIN number 001.
Introduced in September 1970 as the Vega 2300, the new Vega's standard equipment included a 2.3 L "2300" SOHC 14. This engine used either a single-barrel carburetor which produced about 70 hp, or a 2-barrel option which boosted output up to 85 hp. Available transmissions included, 3 and 4 speed manual, Torque Drive – a one shift, no clutch semi-automatic and the 2-speed automatic Powerglide.
A GT package that included a stronger 11OHP engine, a gauge dash with woodgrain accents, a four spoke sport steering wheel and a special ride and handling package was also available. The Vega competed against other domestic and imported economy cars, achieving notability for its innovative aluminum engine, first-rate handling, and progressive manufacture. The car's name derives from the star of Lyra. Motor Trend awarded the Vega 1971 Car of the Year.
Engine: SOHC 140CID 4 cyl inline; alum. Block; 110HP@4800 rpm; 138 ft. lbs.; 2 bbl carb.; single exhaust; Bore/Stroke: 3.501×3.625; Comp. Ratio 8:1