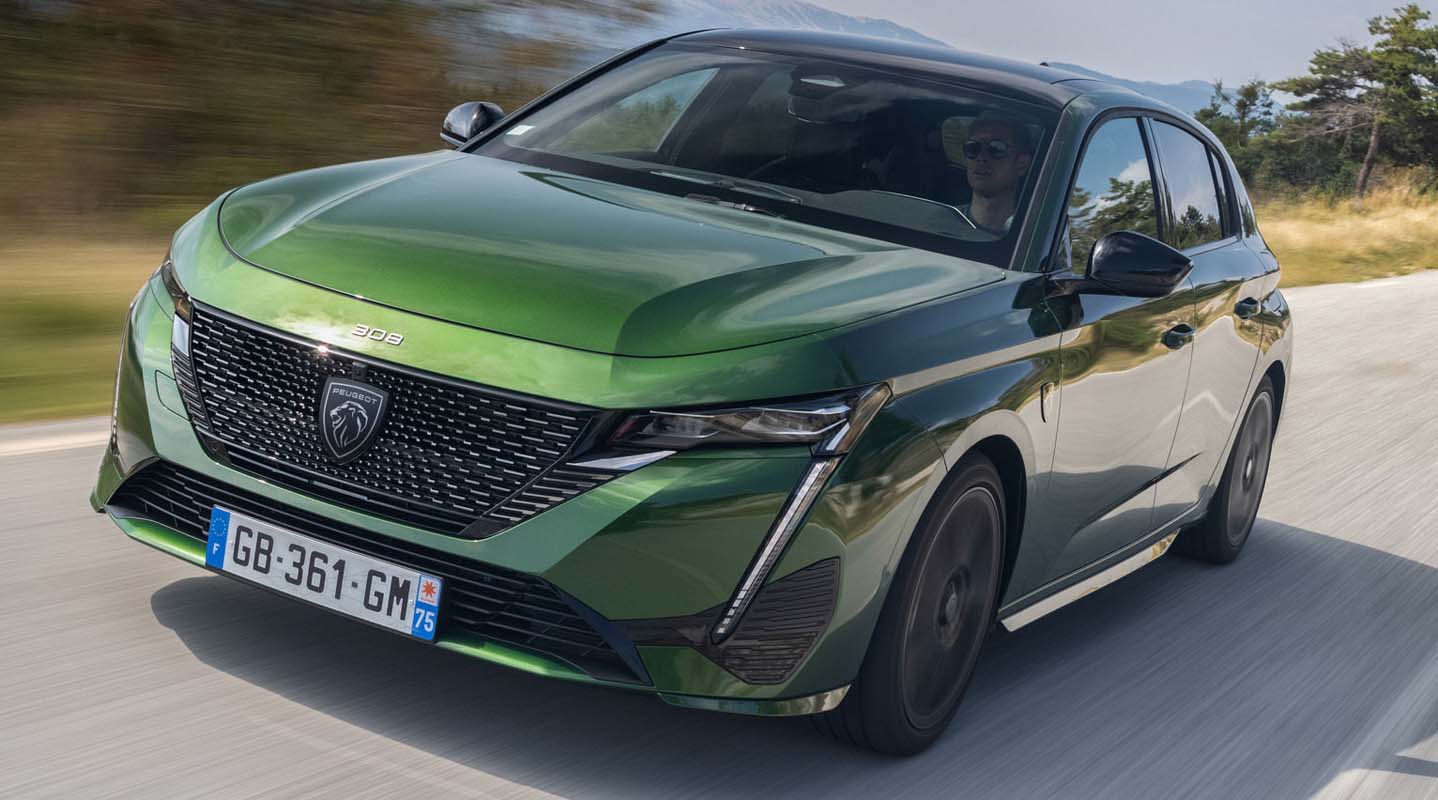 On 29 November, the 61 members of the European Car of the Year (COTY) jury, representing 23 countries of the continent, selected the new PEUGEOT 308 hatch and SW from the 39 candidates to join the list of seven contenders for the final victory. This is the 5th time in 9 years that a PEUGEOT model has been among the finalists. The new 308, which bears the Brand's new coat of arms, is seductive with its sharp and sensual design, its advanced technology and its efficiency. Its range of powertrains, including two Plug-In Hybrid from the launch, give customers the power to choose between electrified and internal combustion engines. A full-electric engine will soon complete the range. No categories, no subdivisions, no classes: there is only one Car of the Year winner, and the winner of the Car Of The Year 2022 Award will be announced on February 28th in Geneva (Switzerland).
With the new 308, PEUGEOT has joined the closed circle of finalists for the European Car of the Year award for the fifth time since 2013. The 208 was chosen at the end of 2019 (winner in 2020), the 508 (hatchback and SW) at the end of 2018, the 3008 at the end of 2016 (winner in 2017) and the previous generation 308 (hatchback and SW) at the end of 2013 (winner in 2014).
The COTY award is the most coveted in the automotive industry. Its 61 jurors come from 23 European countries. Each of them chose their seven finalists in an initial vote from a long list of 39 competitors. The list of the contenders and finalists can be found on the Car of The Year website https://www.caroftheyear.org/
The new PEUGEOT 308 is revamping the offer in the C-segment saloon and estate segment. More than 24,000 customers had already placed orders in Europe by the end of October, 22% of which were for the Plug-in Hybrid version.
The new 308 draws you in with its dynamic proportions and architecture, offering more space for passengers in the back row. Its design reflects PEUGEOT's DNA, with its vertical signature LED lights at the front and three claws at the rear. Its i-Cockpit® (compact steering wheel, digital instrument cluster at eye level, central touch screen with configurable buttons) and driving aids are of the latest generation. Its rechargeable hybrid (180 or 225 hp), petrol or diesel engines are efficient.