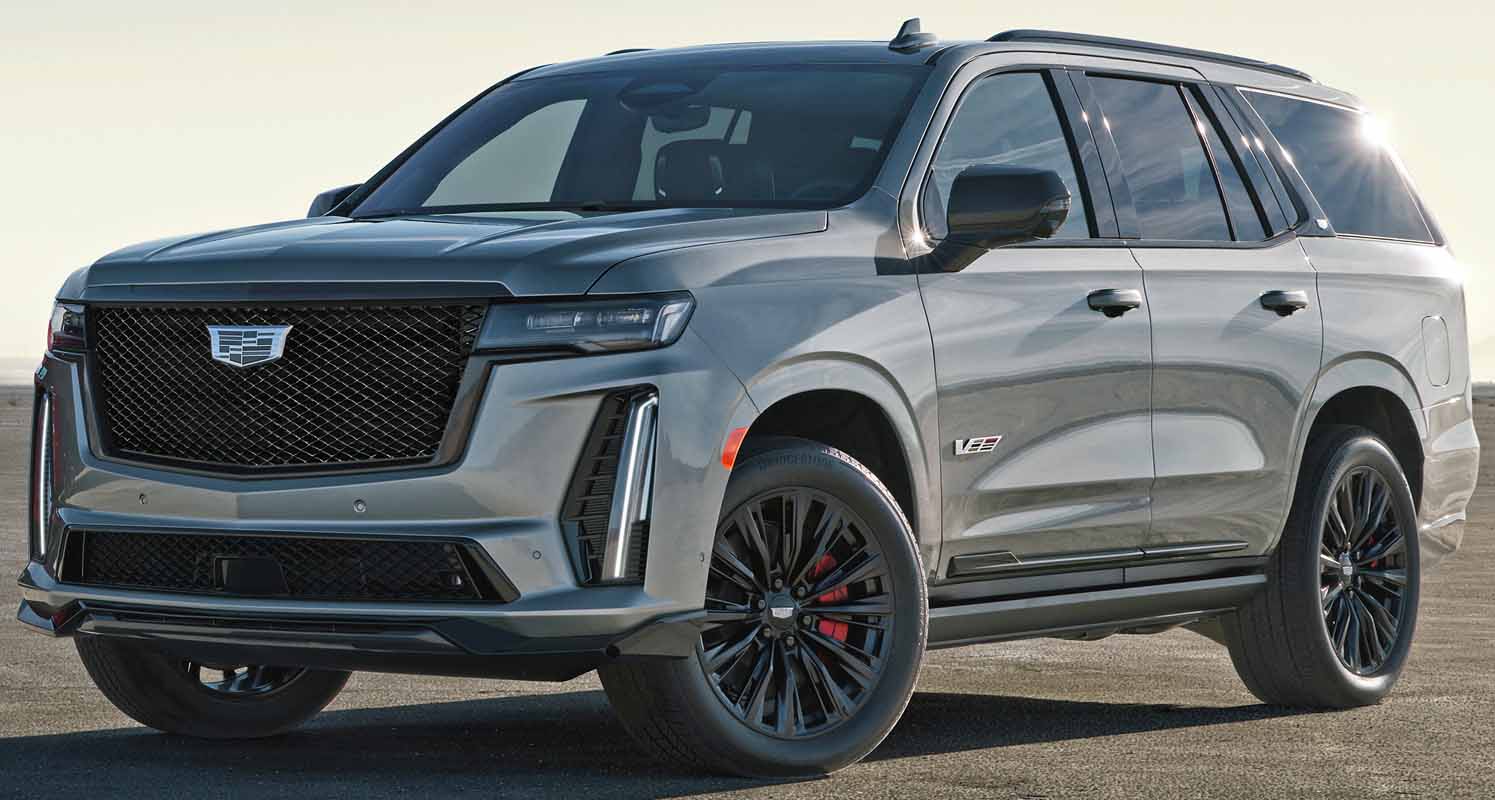 The 2023 Cadillac Escalade will be the first SUV to don the high-performance V-Series badge. With nearly two decades of racing-inspired prowess, the V-Series designation is reserved for vehicles that encompass the peak of Cadillac performance, bold, distinguished design, and innovative technology.
The model is expected to use the 6.2-liter supercharged V8 like the CT5-V Blackwing. Which produce in the sedan 677 PS/ 498 kW and 893 Nm of torque, which will be a huge improvement of 251 hp / 185 kW and 270 Nm over the Escalade's 6.2-liter V8.
More information about the 2023 Cadillac Escalade V-Series, including full vehicle specs, will be revealed in spring 2022.