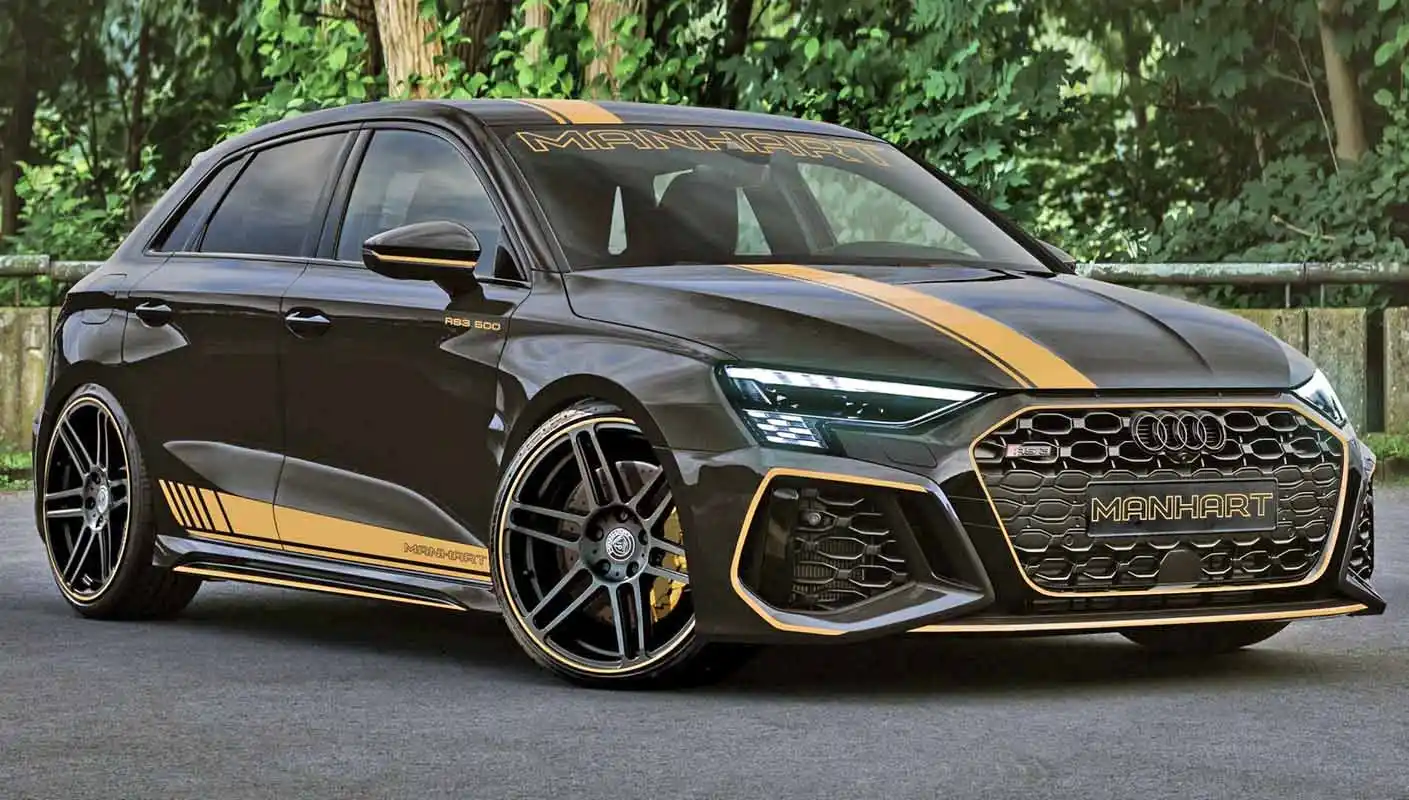 Manhart latest project starts today! This is the new MANHART RS3 500, a model based upon the new current Audi RS3 (8Y) Sportback and Sedan versions.
The tuning program for the new pocket rocket will include a range of upgrades including a MHtronik Powerbox bringing the power from 400 hp to 500 hp.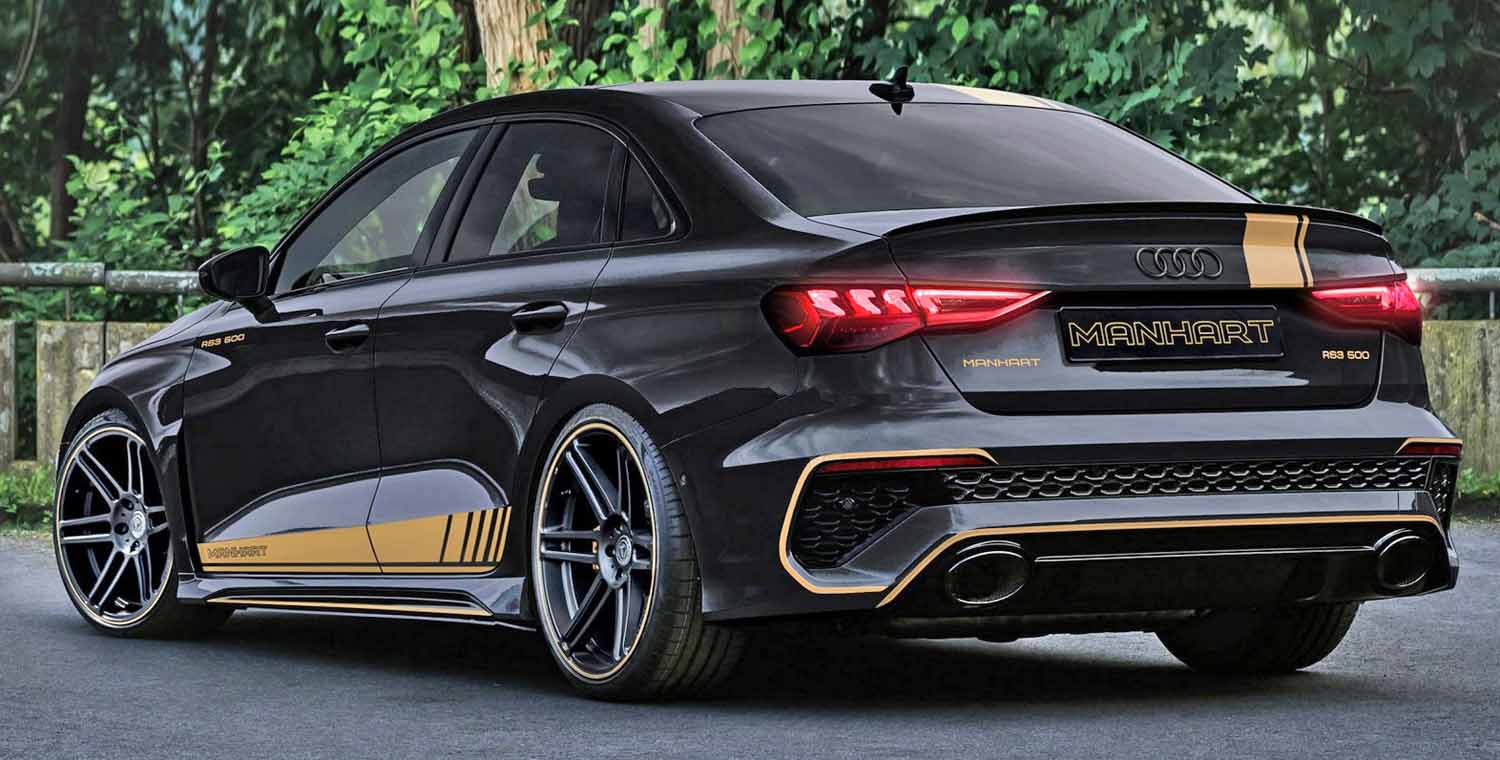 The new RS3-based model runs our Concave One 20 inch rims with the signature golden rim pinstripe. Manhart will fit a new lowering spring kit to improve the stance of the Sedan and Sportback. Exhaust upgrades will include a new stainless steel exhaust system with valve control.
For the exterior Manhart will offer their signature decal set. If you are interested to build your own RS3 visit the Manhart contact form.