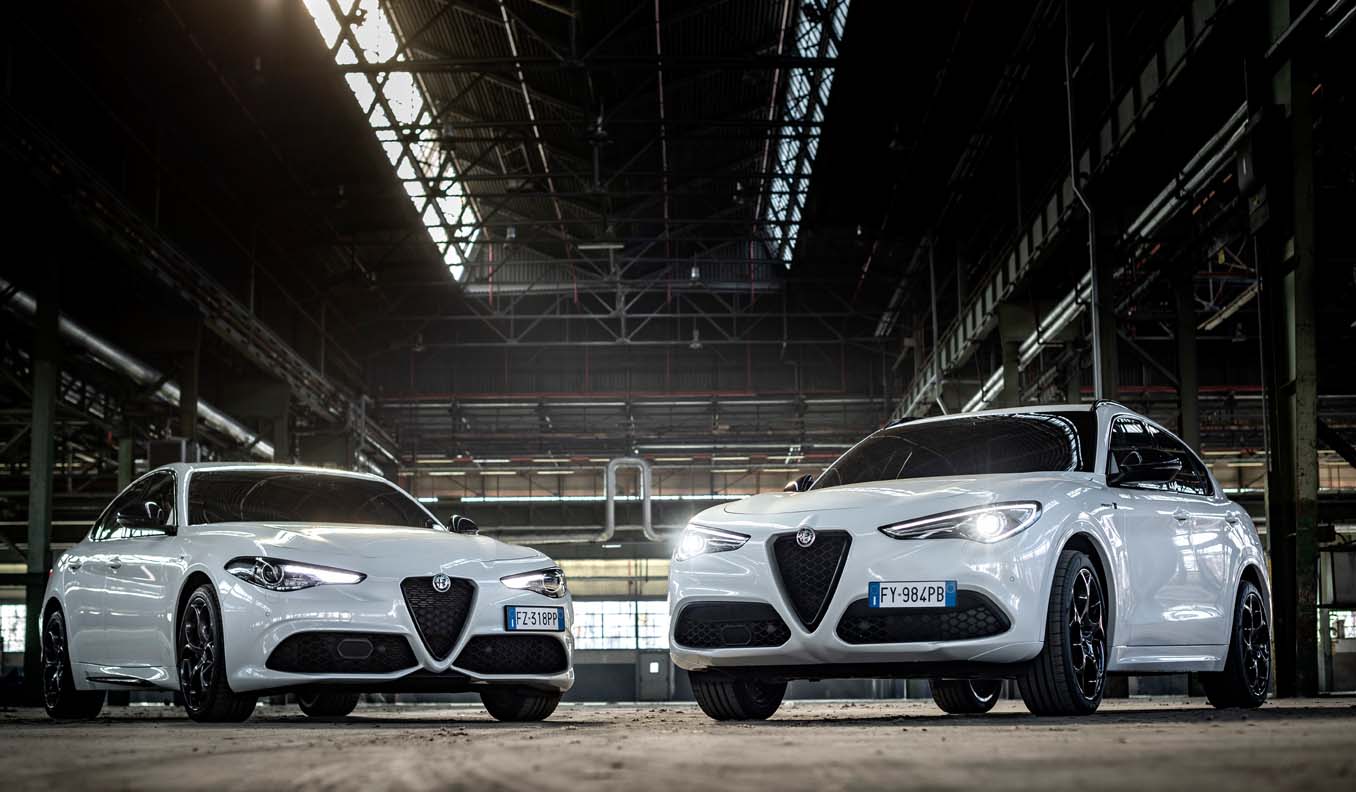 Alfa Romeo's style is highly rated by the readers of AUTO BILD. In the current survey on the "Best brands in all classes", they attested Alfa Romeo the most beautiful design in three categories. In the "Compact Cars", which includes the Alfa Romeo Giulietta. In the "Middle Class", in which the Alfa Romeo Giulia is successful. In the "Medium SUV", where Alfa Romeo is represented by the Stelvio model. Alfa Romeo Giulia and Alfa Romeo Stelvio even celebrated their fifth class victory in a row in the AUTO BILD purchase decision study.
The design of all three winning models, which had already won numerous international awards, was created at Alfa Romeo's Centro Stile, the iconic and inspirational style hub that also recently became the location of the brand headquarters, where the Alfa Romeo team works closely with the designers who have created, and continue to create, models that have gone down in motoring history. Beauty and dynamism have always been the distinguishing marks of every creation by the Italian brand, and the win at the "Best Brands" in Germany further enriches the already considerable collection of trophies it has taken home to Italy in the last few years.
The Alfa Romeo Giulietta received the design awards "autonis" from AUTO, MOTOR UND SPORT and "Design Trophy" from AUTO ZEITUNG, among others. The design of the Alfa Romeo Giulia received, among others, the "Red Dot Award" in Germany and the "Compasso d'Oro", one of the most prestigious design awards worldwide. The Alfa Romeo Stelvio, the brand's first SUV, also won the "autonis" design competition organised by AUTO, MOTOR UND SPORT. The model versions that also won the most awards for technology, driving pleasure and innovation are the Alfa Romeo Giulia Quadrifoglio and Alfa Romeo Stelvio Quadrifoglio. The standard top models of both series play in the league of super sports cars thanks to the power of the V6 biturbo petrol engine with 510 hp output.
For the study "The Best Brands in All Classes", conducted for the tenth time, AUTO BILD asked readers to rate the best-known brands from various industries. The most important criteria for buying a car, including design, were broken down. In the automotive sector, 37 brands from 14 segments were up for election, from the smallest car to the SUV. In total, more than 60,000 readers took part.