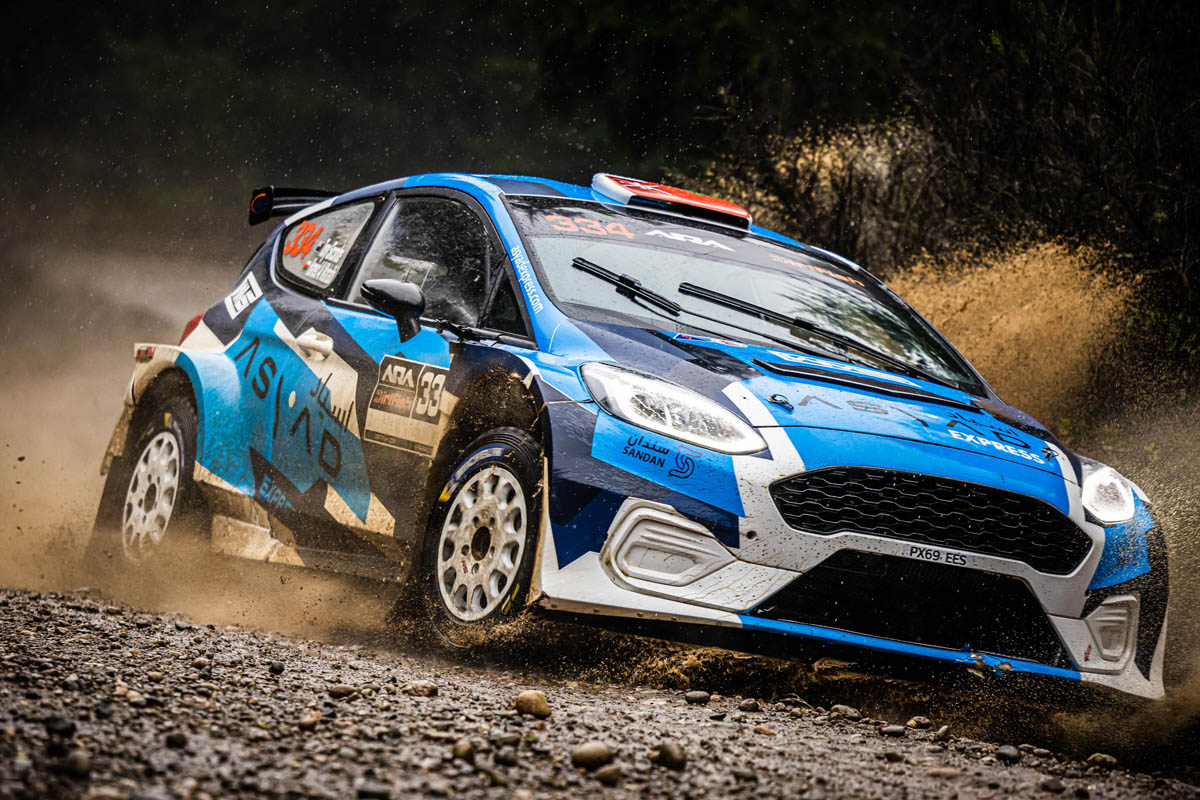 Omani rally driver Hamed Al-Wahaibi has completed his testing sessions and carried out a recce of the challenging special stages and is now counting down to the start of this weekend's Oregon Trail Rally in the north-west of the USA.
The 53-year-old and his New Zealand co-driver Tony Sircombe are delighted with the way the pre-rally preparations have gone and how well they have acclimatised to their Ford Fiesta R5 being run on the event by McKenna Motorsport.
"The test was really, really good," said Al-Wahaibi. "I didn't drive in the wet for so long but it didn't feel like that. It felt quite natural. We got the car working. It's my first time in the Ford Fiesta R5.  I really felt comfortable in the car. It's easy to drive and the team has been fantastic. We had a good base set-up to start with and we developed that a tiny bit more.
"We did a lot of work on the diffs on Tuesday to find the best solution to get the car turning in better in these conditions. We are expecting it to rain. So the rally itself should be similar to the test conditions. The rally stages are really fast, flowing and run through open countryside and different to the test stage we chose.
"There is one stage with some tarmac in it and one super special stage that runs around the Raceway that we were not able to recce, just once during the parade lap. That will not be a problem. In general, everything is looking good and we are excited and happy to start this rally."
Sircombe said: "We had a perfect test in the new car in what were tricky weather conditions.  But it gave us confidence that the car and our handling is right on and balanced and it will be a good starting point for the rally."
Tomorrow evening (Friday – Western US time GMT -7), Al-Wahaibi will join a parade with the rest of the field at the Portland International Raceway before embarking upon a super special stage.
Action then switches to Goldendale in Washington State on Saturday morning for the first full day of competitive action on gravel special stages.
Al-Wahaibi is running the Ford in the USA with logistical support from Asyad Express (an Omani delivery and logistics company) and Sandan Development LLC.
Among the drivers that Al-Wahaibi lines up against on the impressive entry are six-time National Champion and Freestyle Motocross legend Travis Pastrana, recent Lake Superior Rally winner Ken Block, mountain biking phenomenon Brandon Semenuk and Kyle Tilley, the 2021 24 Hour of Daytona winner, 2021 Asian Le Mans champion and NASCAR Cup driver.