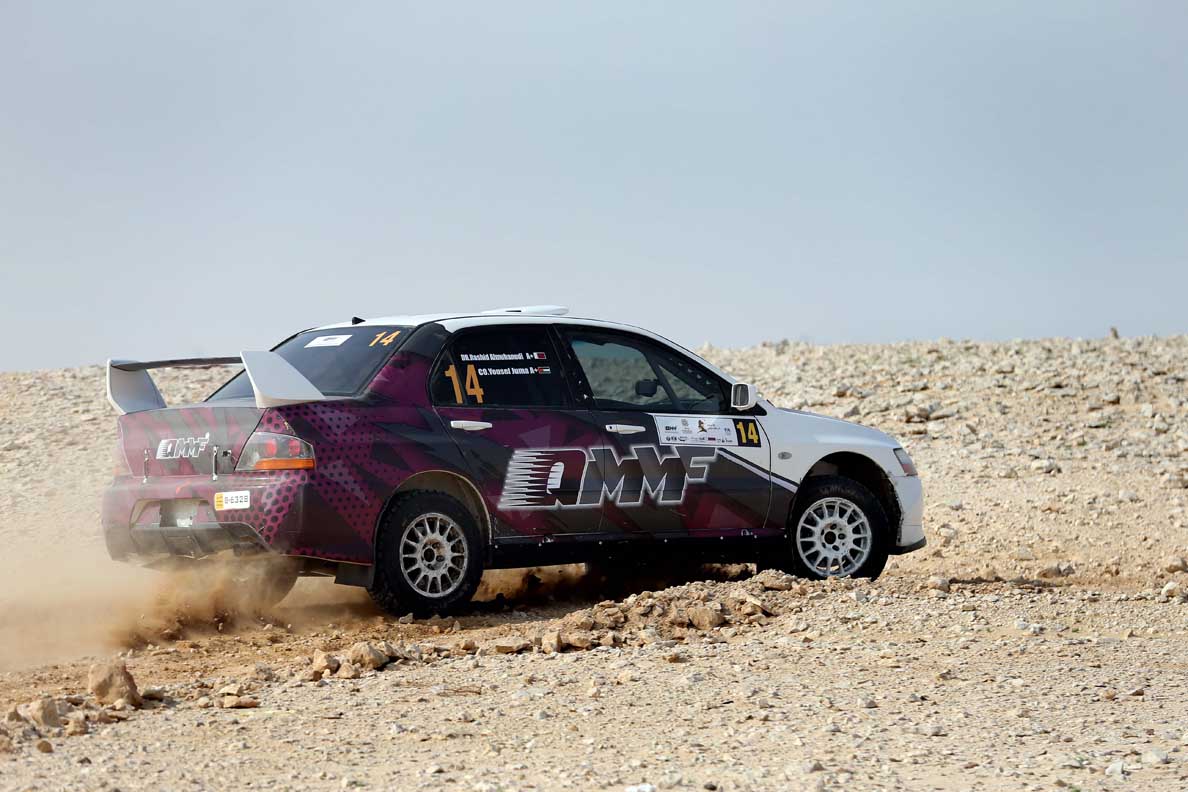 Multiple regional FIA MERC 2 and Group N rally champion Meshari Al-Thefiri faces major competition as he begins the defence of his MERC 2 championship title at this weekend's Qatar International Rally.
The opening round of the 2021 FIA Middle East Rally Championship will take place over 11 gravel special stages from Friday through to Sunday.
The Kuwaiti has persevered in the region's secondary rally series for several years and has built up a reputation for his consistent finishes and ability to score championship points at vital times. He was an ever present on the shortened rally series in 2020 and was able to defend his MERC 2 title for a third year.
Cars entered in the RC2 class and the NR4 group fight for points in FIA MERC 2. The universally known Group N category was officially replaced at the start of the 2013 season and the subsequent R4 section was phased out in 2015.
These cars, most notably homologated derivatives of the Mitsubishi Lancer Evolution and Subaru Impreza, are four-wheel drive but don't have the radical engine tuning and handling performance improvements found on R5 machines in the RC2 class.
Al-Thefiri will be hoping to call on the expertise of his Qatari co-driver Nasser Al-Kuwari when he takes the start in his Mitsubishi Lancer Evolution X. Al-Thefiri has already secured two Group N and four MERC 2 titles.
Flying the Qatari flag in MERC 2 are Rashed Al-Mohannadi and Mohammed Al-Attiyah. Al-Mohannadi teams up with Jordanian co-driver Yousef Juma in his Subaru Impreza and Al-Attiyah will be relying on Lebanon's Rony Bou Abdo to read his pace notes in a Mitsubishi Lancer Evolution X.
Al-Mohannadi finished fifth and eighth overall at the last two Qatar rallies in 2018 and 2019 and was classified third in MERC 2 on both occasions.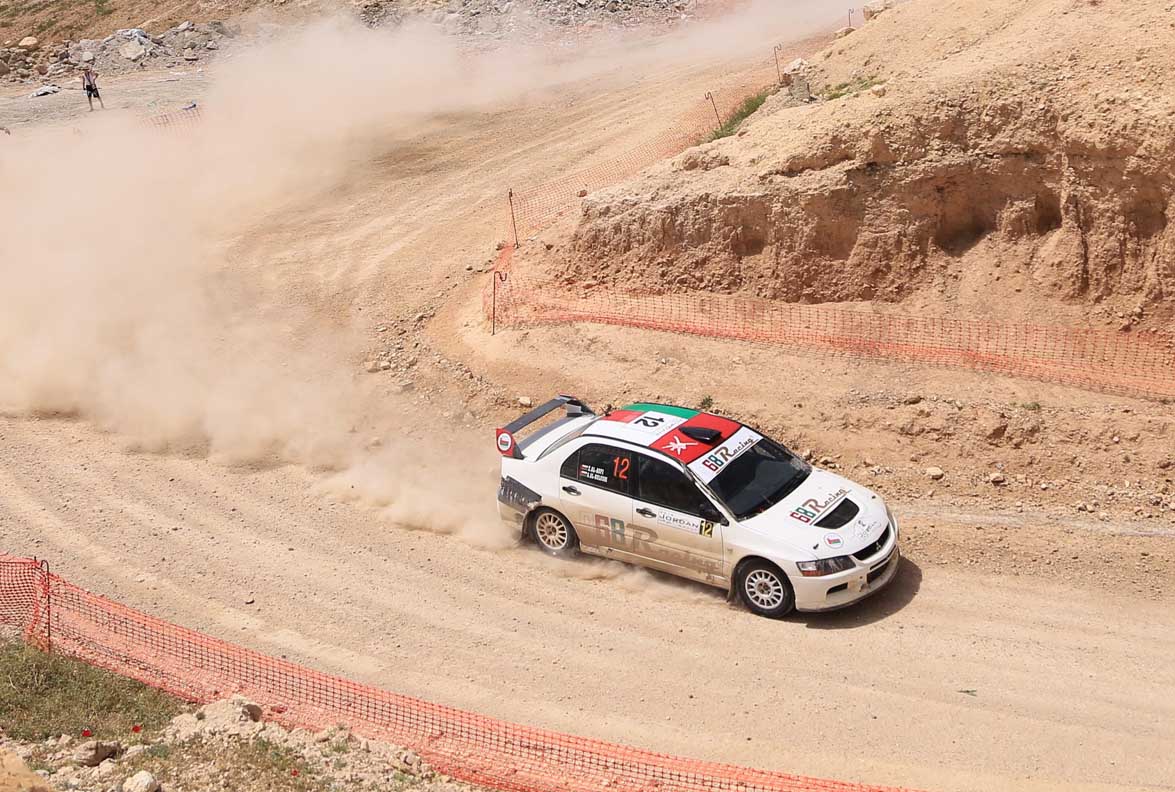 The MERC 2 category is well supported by regional drivers in Qatar. Kuwait's Jassim Al-Muqahwi and fellow countryman Thamer Al-Mutairi wheel out their Mitsubishi Lancer Evolution X and Zakariya Al-Amri and Zakariya Al-Aufi will represent Oman in their respective Subaru Impreza and Mitsubishi Lancer Evolution IX models. Mohammed Al-Mazroui and Ammar Al-Bulushi will co-drive.
Aufi finished fourth overall behind Nasser Saleh Al-Attiyah, Abdullah Al-Rawahi and Nasser Khalifa Al-Atya to pip Al-Thefiri to the MERC 2 section win in Oman last year and that was sufficient to see the Omani finish the shortened season in second place in the rankings. Al-Muqahwi was fourth.
Rounding off the list of contenders for MERC 2 honours is Ahmad Khaled at the wheel of his Mitsubishi Lancer Evolution X. The Lebanese has been a regular in his national rally championship and also finished 11th overall in the 2019 Jordan Rally and fourth in MERC 2 after retiring in Qatar.
He teams up with the experienced Jordanian navigator Musa Djiyerian. He makes a switch from the two-wheel drive FIA MERC 3 category after sealing a hat-trick of title successes with fellow countryman Asem Aref in 2017 and Lebanon's Henry Kahy in 2018 and 2019.
Musa has now recovered from injuries he sustained in a spectacular crash at the 2019 Sharqia Baja during a programme of events in the Saudi Arabian Rally Raid Championship.
This weekend's Qatar International Rally will be held under the chairmanship of QMMF President Abdulrahman Al-Mannai, senior committee member Abdulrazaq Al-Kuwari and the QMMF's Executive Director Amro Al-Hamad.
Tomorrow (Thursday) crews complete their two days of permitted reconnaissance of the timed special stages, before a hectic Friday timetable culminates with the official pre-event press conference (19.30hrs), ceremonial start (20.15hrs) and the opening super special stage (21.30hrs) at Katara.