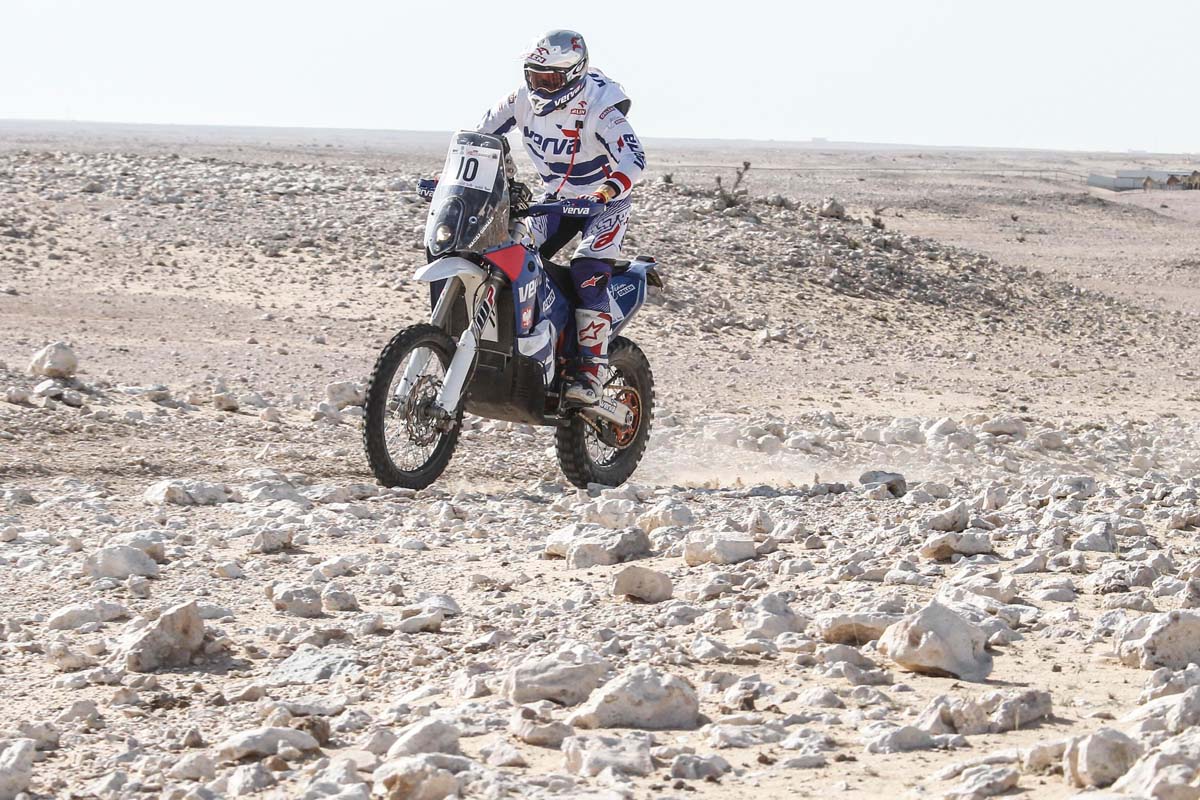 The stunning new Al-Bayt Stadium will host the ceremonial start and finish of the forthcoming Qatar International Baja, a counting round of the FIM Bajas World Cup taking place on September 30th-October 2nd.
The Qatar Motor and Motorcycle Federation (QMMF) confirmed today that the spectacular sporting facility at Al-Khor, 35km north of Doha, will showcase Qatar's new-look Baja, which has already attracted over 35 entries from six nations with a closing date set for next Monday (September 20th).
The Al-Bayt Stadium has been built specifically for the 2022 FIFA World Cup and will host the opening ceremony of the world's premier football tournament on November 21st next year. It has a capacity of 60,000 spectators.
The architectural design of the stadium takes its inspiration from the traditional tents of the nomadic people of Qatar and the region. It was delivered by Aspire Zone Foundation and takes its name from bayt al sha'ar – the name of the tents used locally.
"We are delighted to confirm the use of the Al-Bayt Stadium for our start and finish ceremonies," enthused QMMF's Executive Director Amro Al-Hamad. "This is a stunning new facility that will showcase world football next year. We are privileged to be able to use the stadium for our new round of the FIM Bajas World Cup."
Competitors taking part in the Qatar International Baja will face three stages and 504.24 competitive kilometres in a route of 872.44km.
Motorcycles up to 450cc (single or twin cylinder, 2T or 4T) will be eligible in the FIM Bajas World Cup, in addition to quads and SSVs. Riders of motorcycles over 450cc are able to compete but, as per the 2021 FIM Bajas World Cup regulations, will not score points for the Cup.