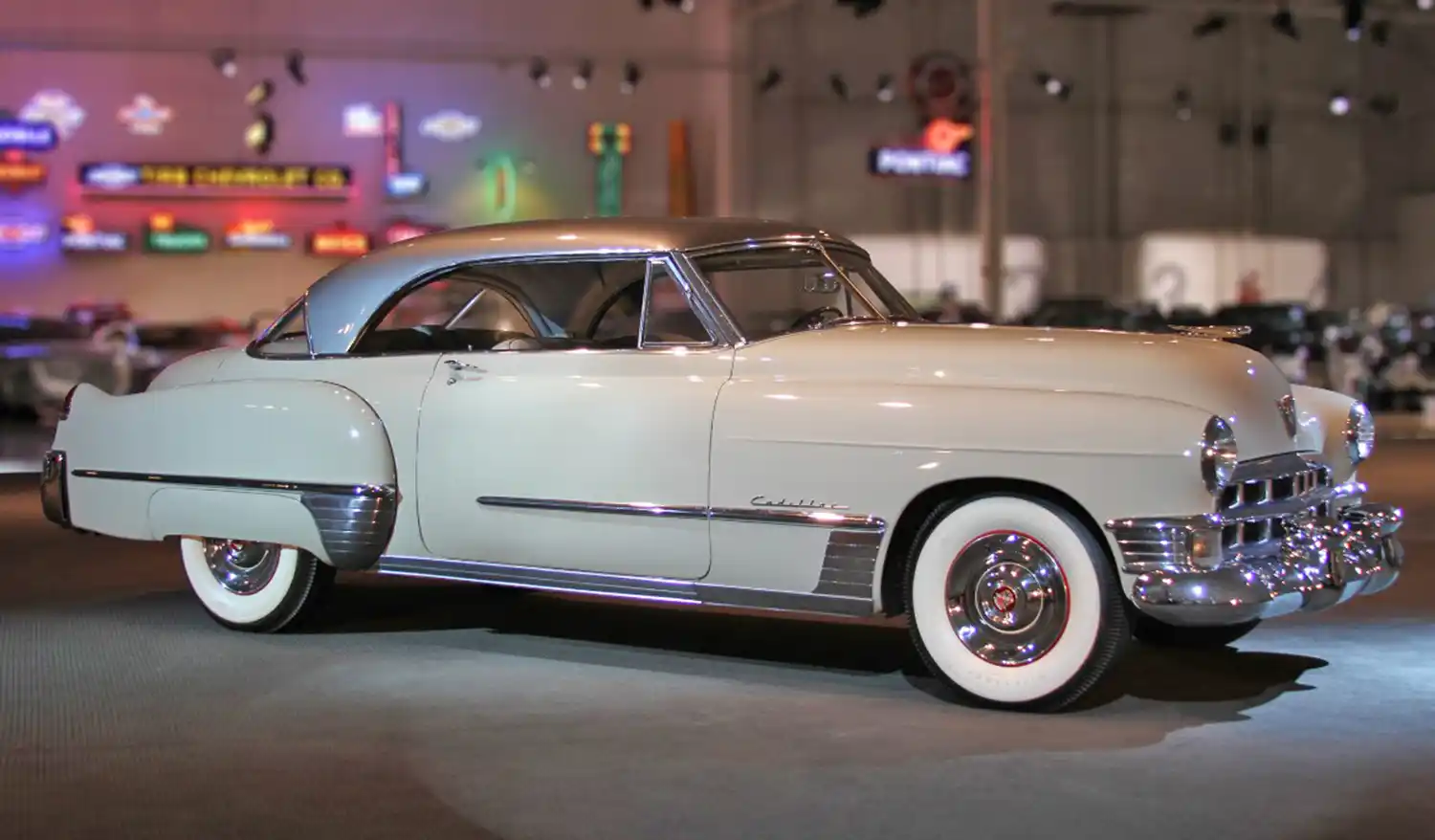 This model has the distinction of being the one-millionth Cadillac built, but it is a subject of interest in its own right. The 1949 Coupe de Ville sported a modern engine with overhead valves, and it was the first Cadillac V8 to attain 160 horsepower.
This Cadillac was not a convertible; however it featured a roof and window configuration that was to define the landscape of hardtops. On closer inspection, one can notice that this Cadillac is devoid of a 'B Pillar,' or window door frame. This was to become a feature of hardtop convertibles, and offered better visibility. The 1949 Cadillac Coupe de Ville cost $3,496 and could achieve a speed of 100 mph.
Engine: 331 CID V8, 160 horsepower.