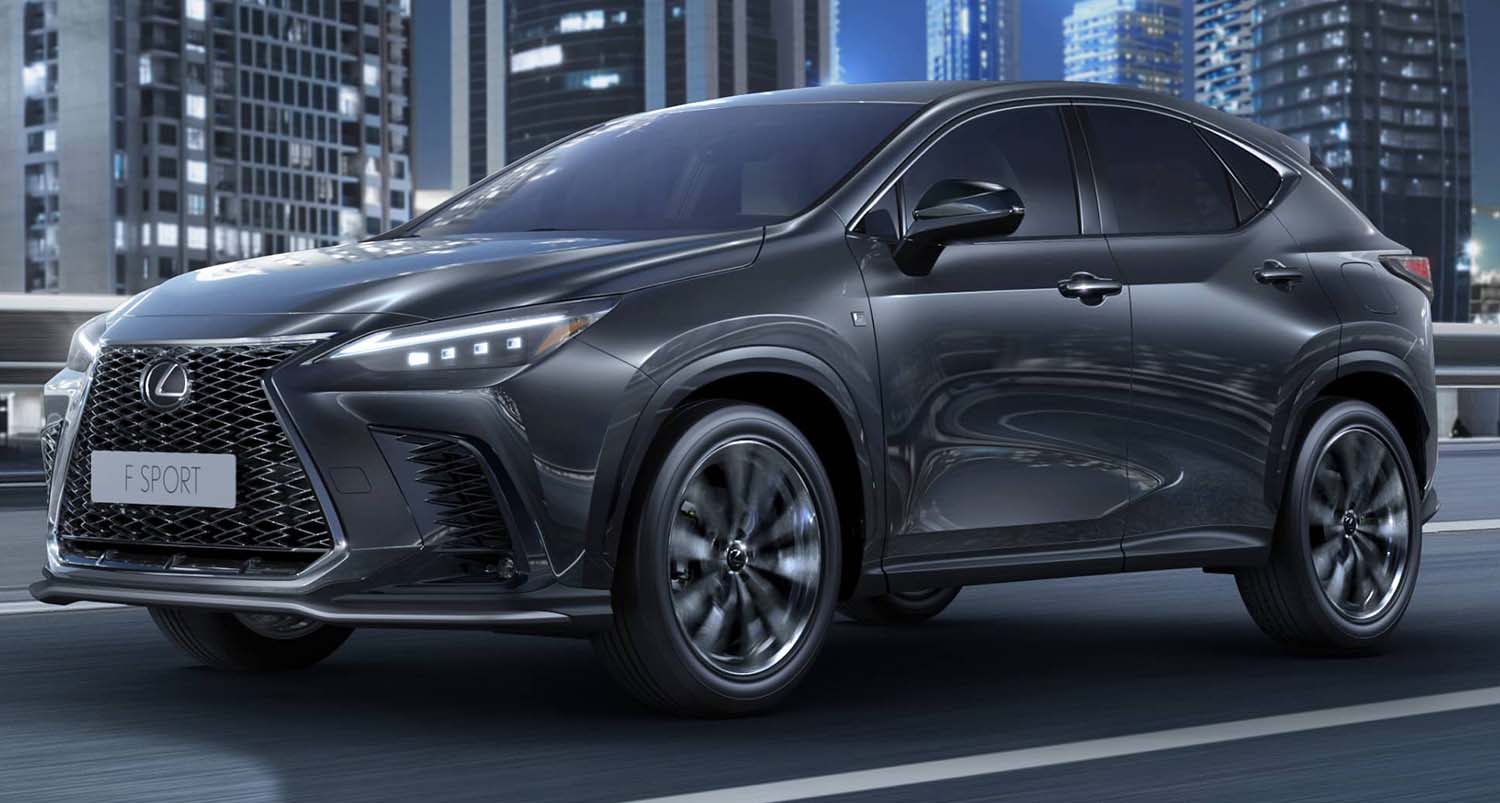 If you own an older version of one of Lexus' luxury cars, and the all-new 2022 Lexus NX has caught your eye, it might be time for an upgrade. A completely revised version of the original luxury mid-size crossover, the 2022 Lexus NX is perfect for a laidback drive around the city streets. If you're still unsure, read on to find out how this model outstrips others in its field and why now could be the best time to make a change.
A hybrid electric drive
The most significant upgrade Lexus has made in the 2022 Lexus NX is its commitment to Hybrid Technology. For this generation of NX – and for the first time in the UAE – Lexus has added a 2.5-litre hybrid engine. With fuel prices expected to rise by 10% in February, the move to hybrid technology is a savvy one.
Used in full-electric mode, the 2022 Lexus NX registers zero fuel consumption, and, even better, there are no tailpipe emissions. Used as a self-charging hybrid, the 8-speed Direct Shift Continuously Variable Transmission (8AT) ensures that your fuel consumption remains incredibly low, clocking up 21.5km/L, which is better for your pocket and better for the environment.
Complete with a newly developed inline 4-cylinder, 2.4-litre turbocharged engine, the 2022 Lexus NX can produce up to 275hp and 430nm of torque, giving all the power and speed you need, when you need it.
Ambient Lighting
Redesigned both inside and out, the 2022 Lexus NX  puts the spotlight firmly on the driver and the passengers. Adding a touch of Mother Nature to the car's interior, drivers can use the car's Thematic Ambient Illumination feature to create the perfect lighting conditions. With 14 pre-set themes available at the touch of a screen, you can choose from the likes of Rain Forest, Sunset, and Waterfall to set the atmosphere for your journey. In addition, there are 64 different ambient lighting colors to choose from.
Contemporary comfort
With the 21st Century driver in mind, Lexus has dispensed with the trackpad screen system found in older models and replaced it with two high-definition touchscreen systems. The base screen measures up at 9.8 inches, while the optional, secondary screen is the largest in its class, coming in at 14 inches. Each is supremely responsive, with easy-to-navigate menus, making for quick and convenient operation.
The design for the driver-centric cockpit has been inspired by the relationship between a horse and its rider. The 'Tazuna' concept refers to the reins used to control the horse and highlights the greater levels of communication between the driver and the car's onboard systems. Perhaps the greatest of these innovations is the Touch Tracer Operation. Touch-sensitive buttons on the steering wheel allow the driver to view a head-up display, which displays key information without any need to take your eyes off the road.