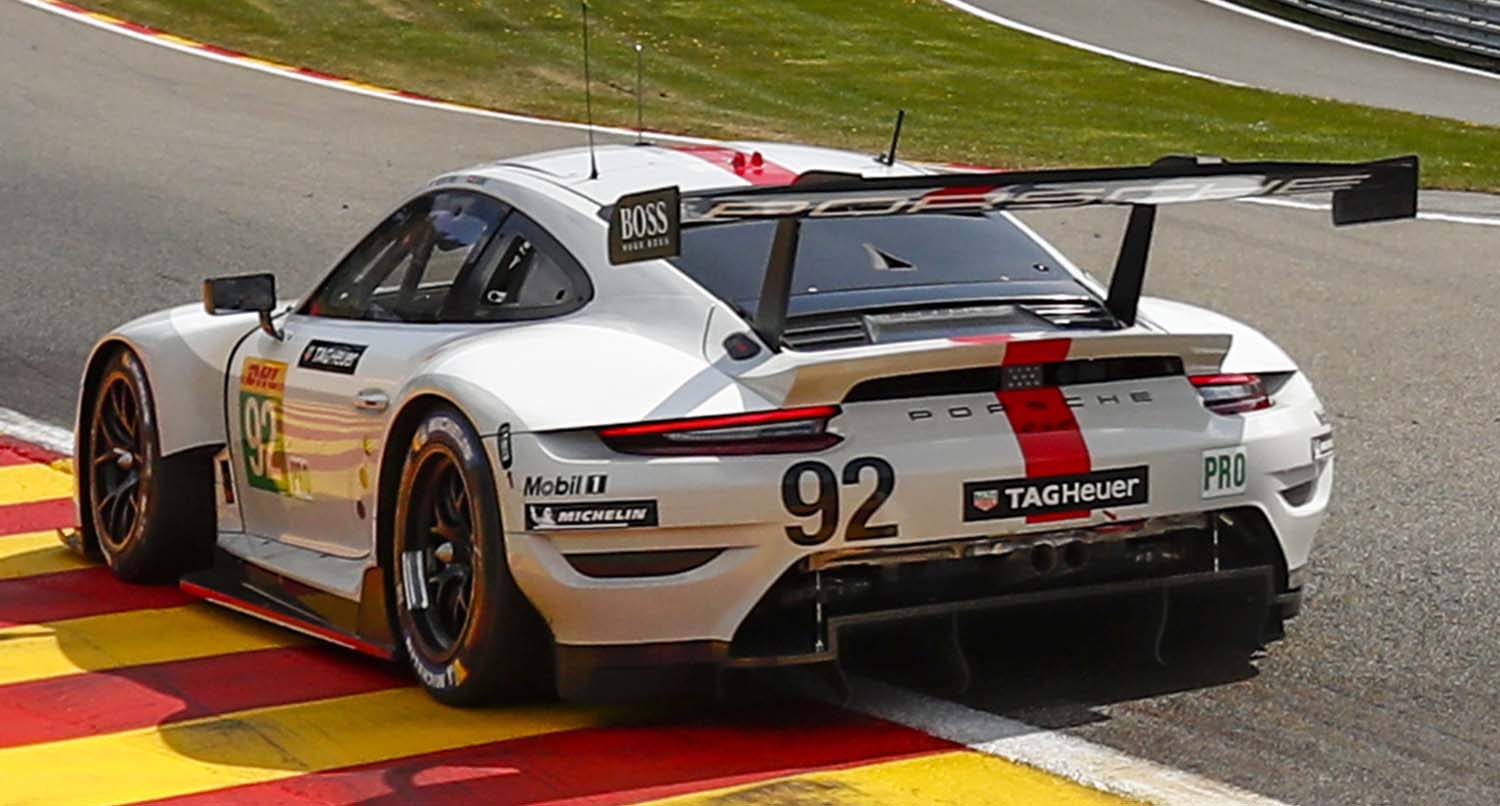 After the two 10-minute qualifying sessions the four class pole position holders for the Total 6 Hours of Spa-Francorchamps headed to the press conference room.
KAMUI KOBAYASHI, TOYOTA GAZOO RACING – #7 TOYOTA GR010-HYBRID
"I think first of all we really tried to do a maximum push from the car with low fuel. We never really did the low fuel lap. Obviously, I think the first time I made it in to the car (for qualifying) I felt that the car was pretty good.
"I think when we changed the set-up from FP3 so it was good. You know, I was very happy when I jumped in to the car and we did a good job today."
KEVIN ESTRE, PORSCHE GT TEAM – #92 PORSCHE 911 RSR-19
"It was really good. I don't know if you can call any lap sort of magical but this one felt a bit like this.
"To be honest it was a bit of a weird session with the accidents and I'm happy the drivers are ok.
"I did my first time lap trying to stay off track limits to make sure that I had a good lap and normally the first lap for us is the best, so just trying to get everything right I made some small mistakes and so we went for second one and that was just perfect.
"I'm really proud of our team and of and of myself as well because it's not often that you can come out of a qualifying and say that you did kind of the perfect lap especially around spa.
FILIPE ALBUQUERQUE, UNITED AUTOSPORTS USA – #22 ORECA-GIBSON 
"I think we need to thank a lot my team – United Autosports USA, because ever since we put the car down on the first session in Prologue we were already super happy and this is the reason we were like putting the car in P1 overall (in FP1) when the others were still searching for it and the car has been mega, finding tweaks and the right tuning.
"But we need to wait what the other guys have in their pockets (for the race) but pole position opposition in such a competitive field is fantastic."
BEN KEATING, TF SPORT – #33 ASTON MARTIN VANTAGE AMR
"That's the fastest lap I have done all weekend. In was pushing really hard through the practices and having trouble with track limits and taking it quite easy on the first lap because of the red flags.
"I knew we were only going to get two hot laps, so I took the first one really, really easy, so that I could have one in the bank that I knew was a clean lap which I did. Then the second lap I pushed much harder but I was very careful again for track limits. I am thrilled with it."
"I want to take a moment and thank the TF Sport guys because we totalled the car on the first day of the Prologue and they did an unbelievable job to get the car going again."