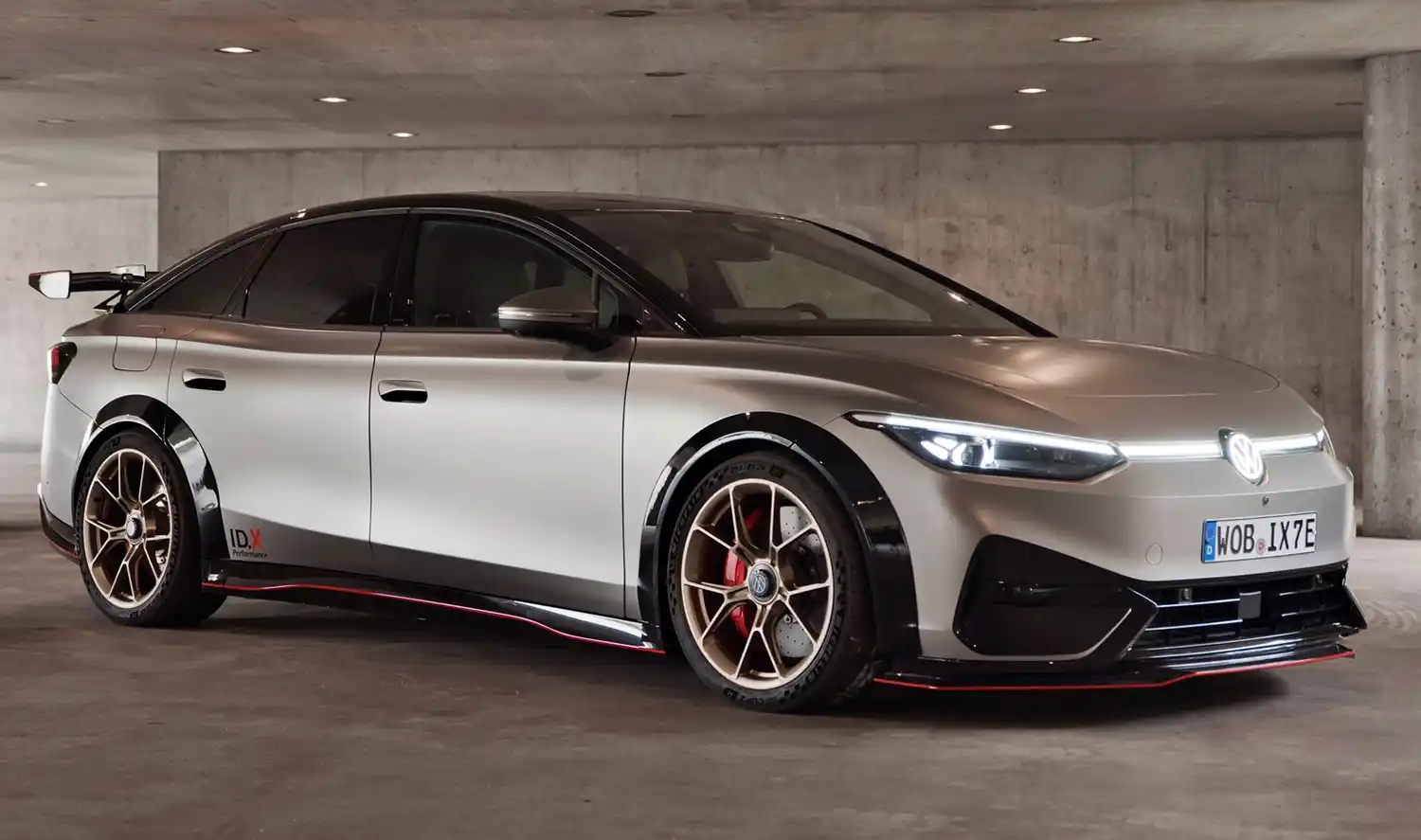 The ID.X Performance demonstrates its unique athleticism through its dynamic appearance. The exterior of the all-electric limousine has a host of sporty features – both the front splitter and rear diffuser are made of carbon. The engineers have increased the toe by 80 millimetres and lowered the sports suspension with especially stiff springs by 60 millimetres. Alongside the drive unit, this makes a significant contribution to performance, making the vehicle handling even more agile.
The vehicle sits on 20-inch sports alloy wheels with a central lock and size 265 racing tyres. At the rear, a carbon wing ensures the necessary downforce. Tinted tail light clusters emphasise the sporty appearance of the high-performance electric limousine. In the vehicle interior, occupants sit on carbon bucket seats, which provide optimum support even with a dynamic driving style. Red accents emphasise the sporty characteristics in the interior.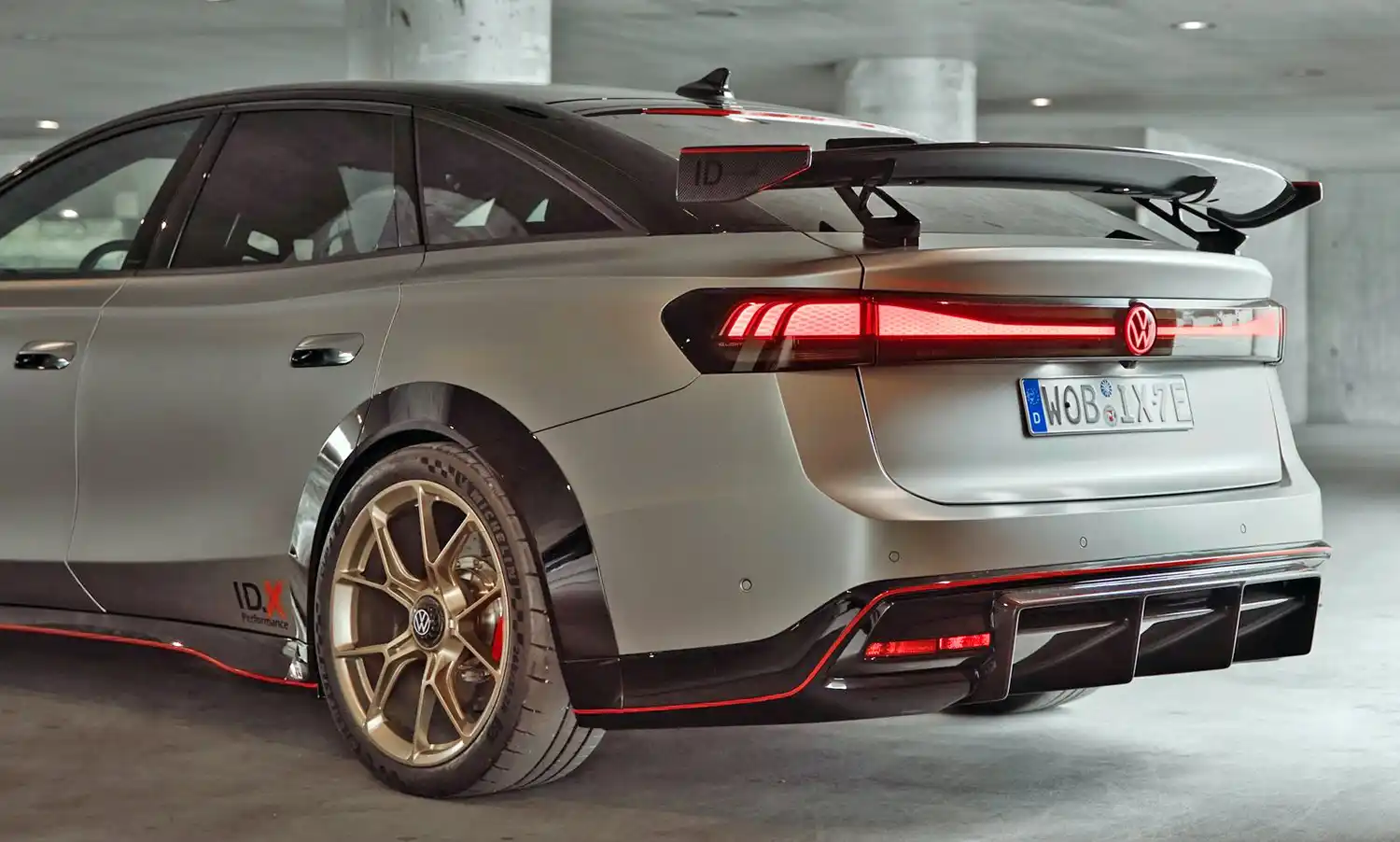 Powerful dual-motor drive with 411 kW (558 PS) and boost function
In the ID.X Performance show car, Volkswagen has supplemented the permanently excited synchronous motor on the rear axle with an additional asynchronous motor on the front axle to create an all-wheel drive. The advantages of this drive type are a short-time overload capability and particularly low drag losses. As a result, this motor type is ideal for delivering short-term power in the form of a boost function. The drive torque is controlled by a Vehicle Dynamics Manager, which also manages operation of the rear axle differential lock in the ID.X Performance. The function is controlled on a separate display with 17-centimetre screen diagonal in the centre console.
The energy of the dual-motor drive is supplied by the drive battery, which permits high continuous power output and short charging times with a charging capacity of up to 200 kW.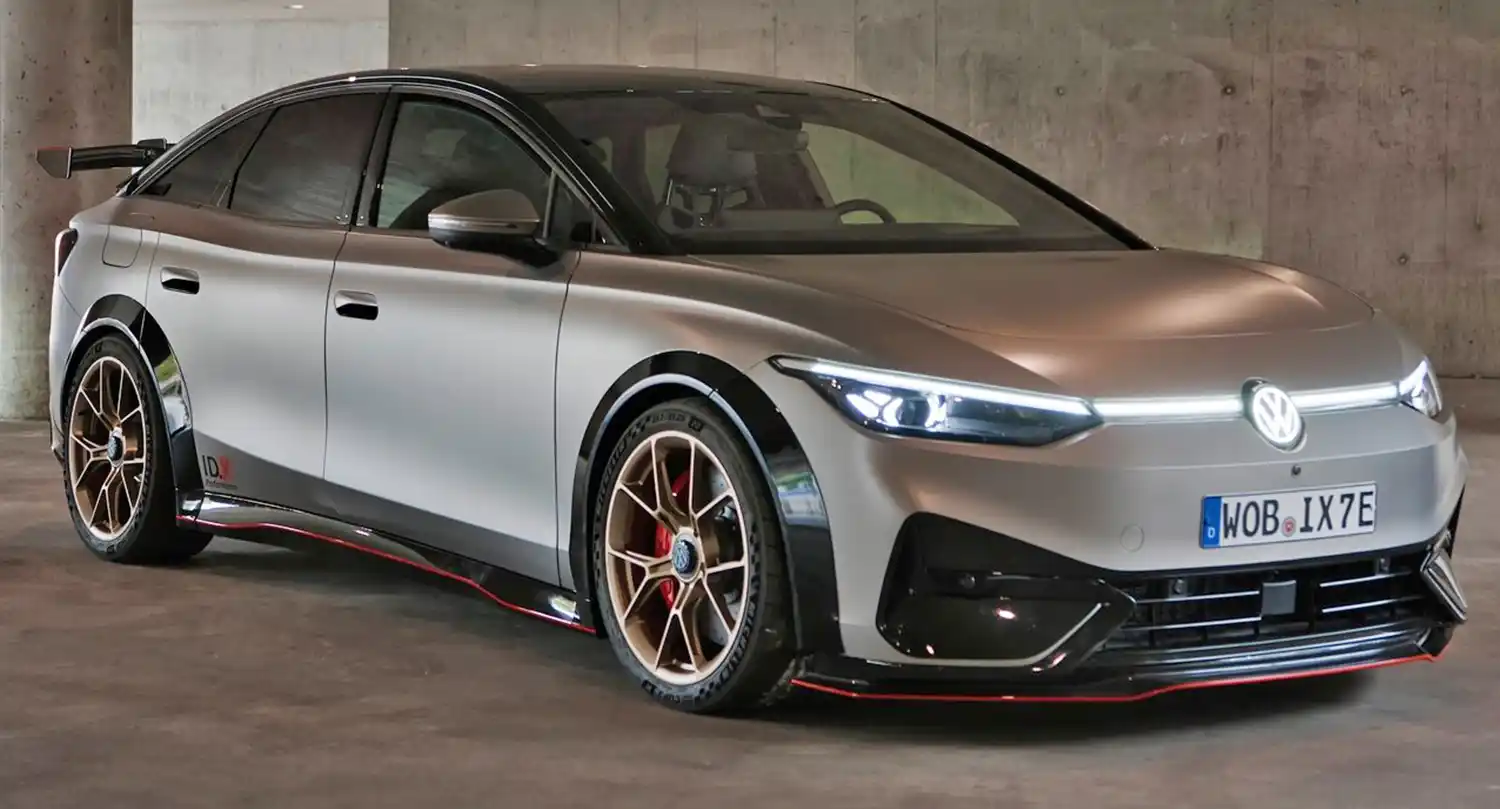 An electric fan community
Volkswagen presented the ID.X Performance at the international ID. Treffen, taking place in Locarno from 5 to 9 September, 2023. Electric vehicle enthusiasts are meeting on the Swiss side of Lago Maggiore to talk about their shared passion and take part in joint excursions. The meet is initiated and organised by ID. customers who are also members of the ID. Drivers Club. In 2023, it will set a new attendance record with more than 130 vehicles.