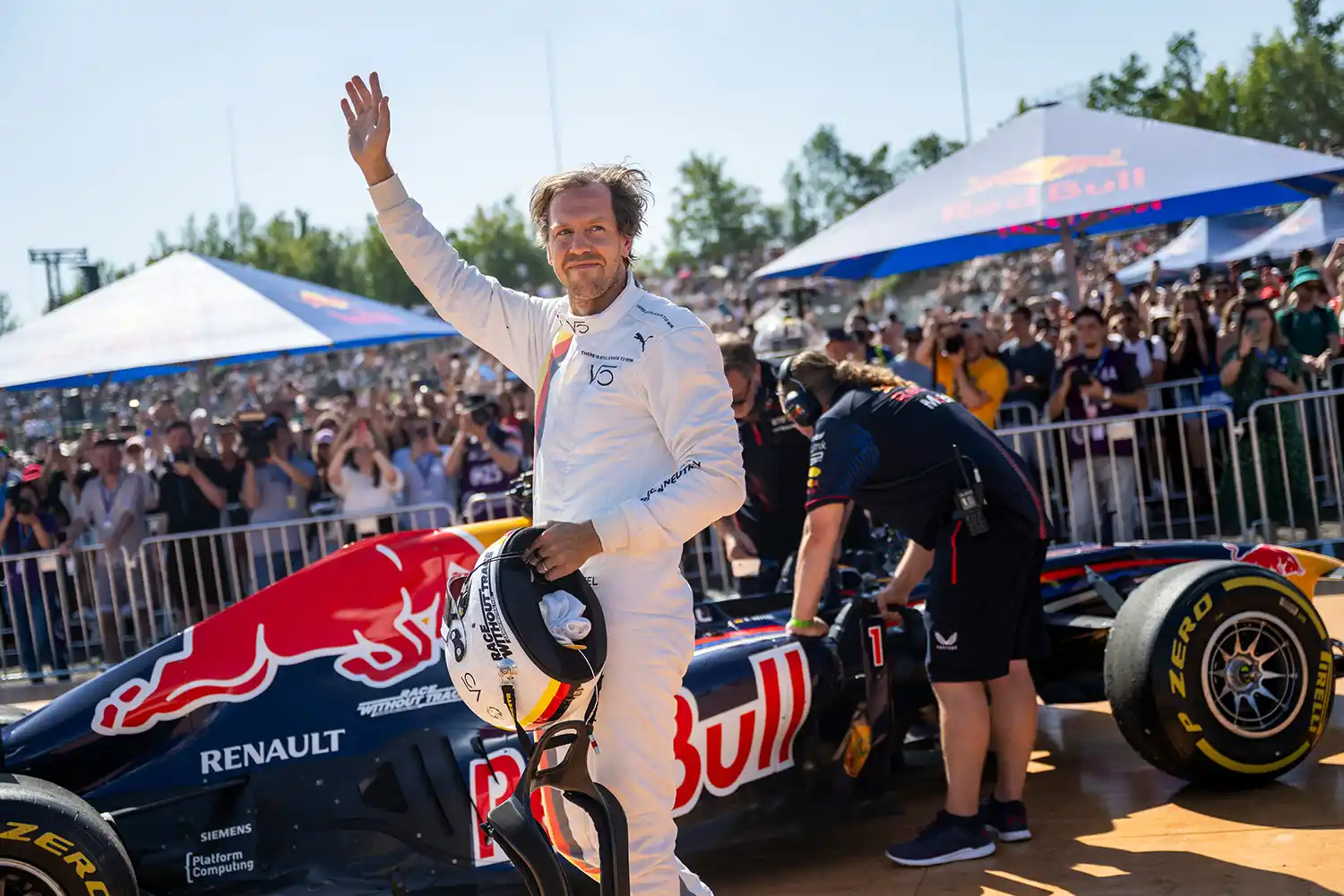 Four-time world champion behind wheel of the RB7 that took him to 2011 world title.
Five-time Singapore winner Sebastian Vettel is once again in the headlines ahead of Grand Prix weekend after driving his RB7 championship-winner at the Nürburgring circuit. The four-time Formula One world champion was joined by a host of motorsports stars such as Scuderia AlphaTauri's Yuki Tsunoda, 13-time Grand Prix winner David Coulthard and F1 Academy driver Carrie Schreiner. Here is all you need to know:
– Vettel delighted over 60,000 enthusiastic motorsports fans last Saturday with a comeback to the world-famous Nordschleife track in an F1 car at the Red Bull Formula Nürburgring event, which featured vehicles and drivers from different generations and a variety of racing series.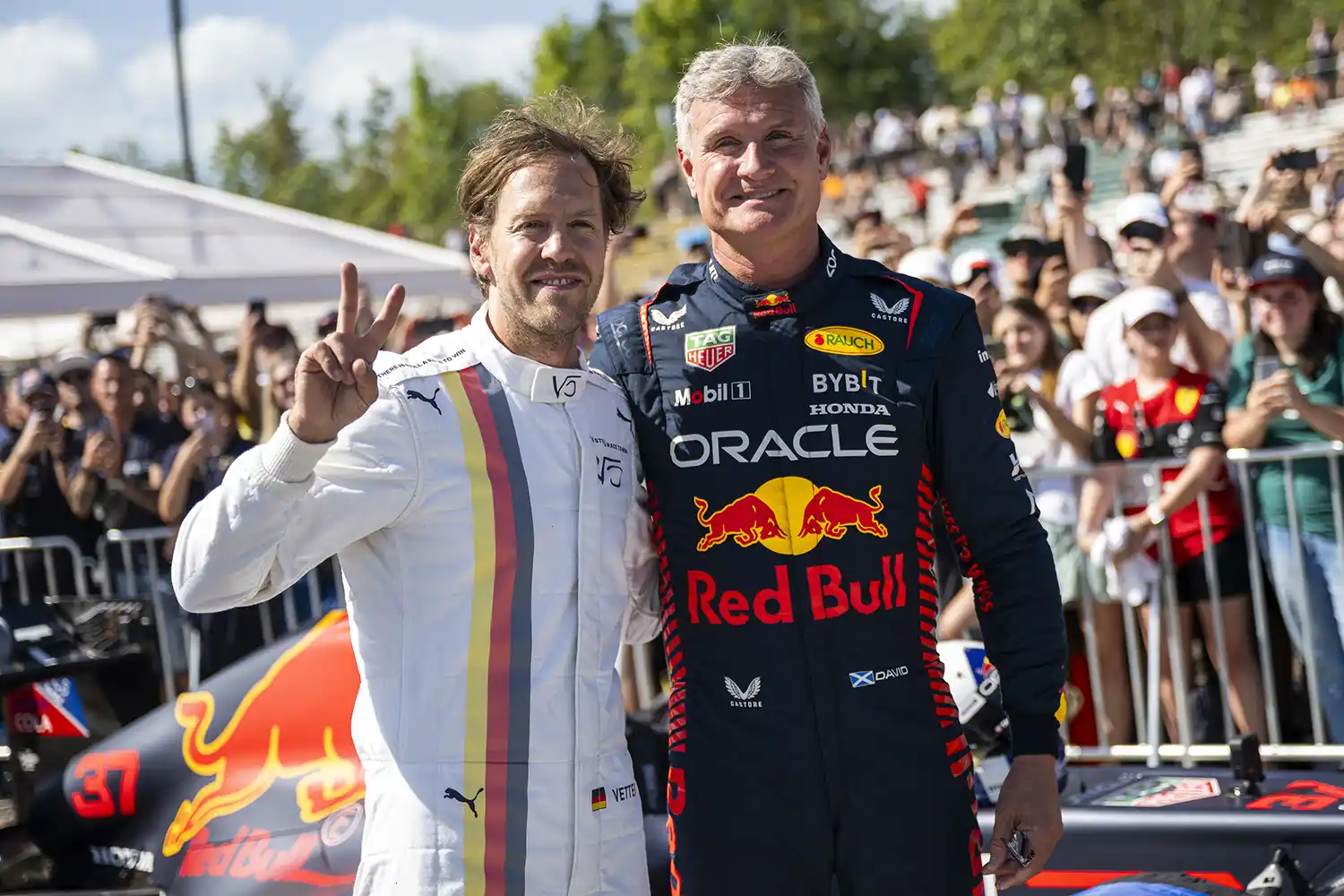 – The original Nordschleife circuit was the longest in F1 measuring a fearsome 22.8km and featured a mind-boggling 70 corners with elevation similar to the of the Eiffel Tower – over 300 metres (1000 ft) from the lowest to the highest point of the track.
– Following an incredible 1968 drive to victory through heavy rain and dense fog while nursing a broken wrist, F1 legend Jackie Stewart christened the track the Green Hell – and the name stuck.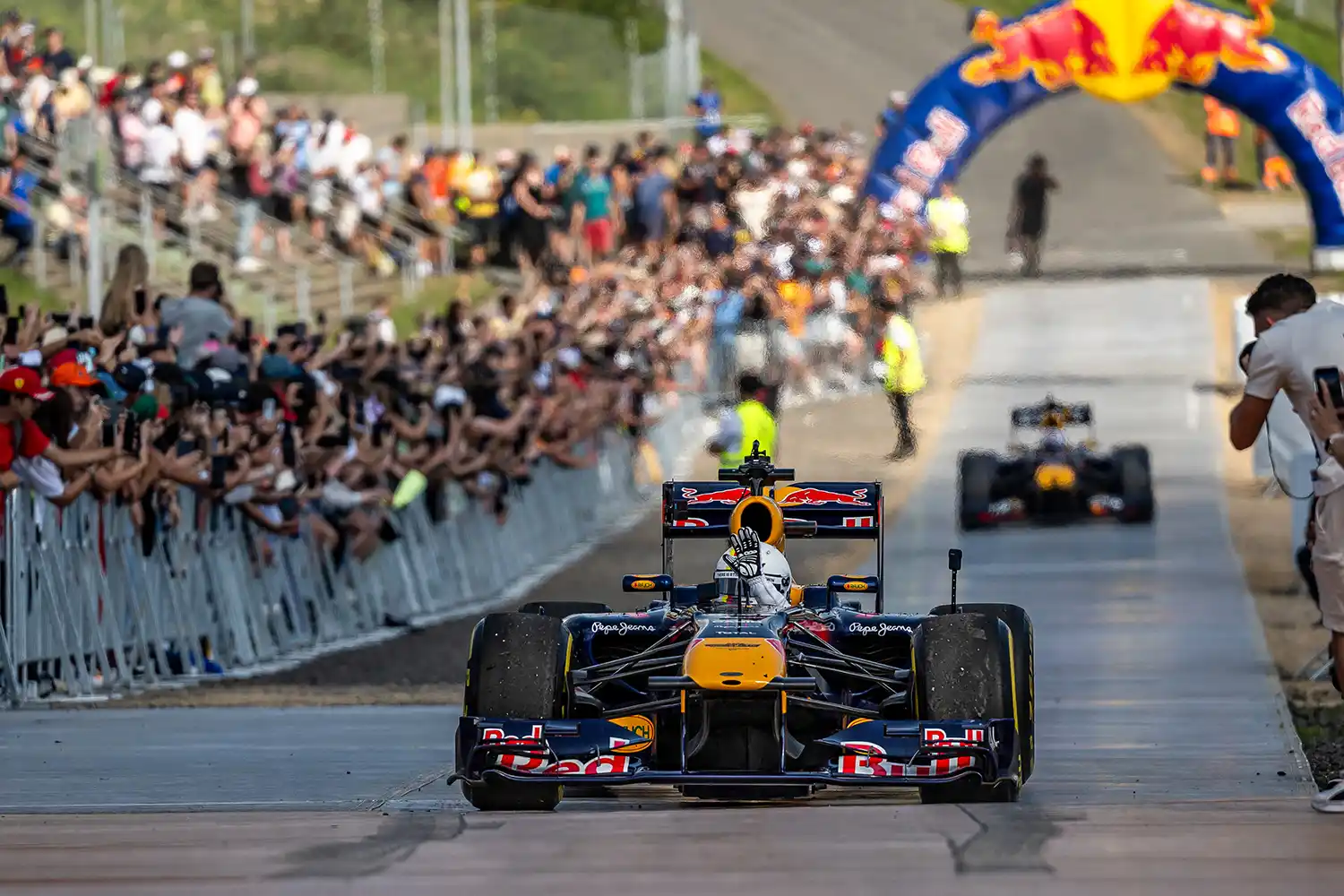 – Noted Formula One historian and student of the sport Vettel drove around the circuit for the first time last weekend behind the wheel of the RB7 that took him to the second of his four world titles in 2011, finally linking himself to a major part of history in motorsports' blue-riband event.
– The original iconic "North loop" layout was built in the 1920s around the village and medieval castle of Nürburg in the Eifel mountains before F1 authorities abandoned it in 1976 for a new Nürburgring track in 1984, and it was left to Vettel and Oracle Red Bull Racing driver Coulthard to take on the famous Caracciola Karussell ("Carousel") together inside on the concrete slabs.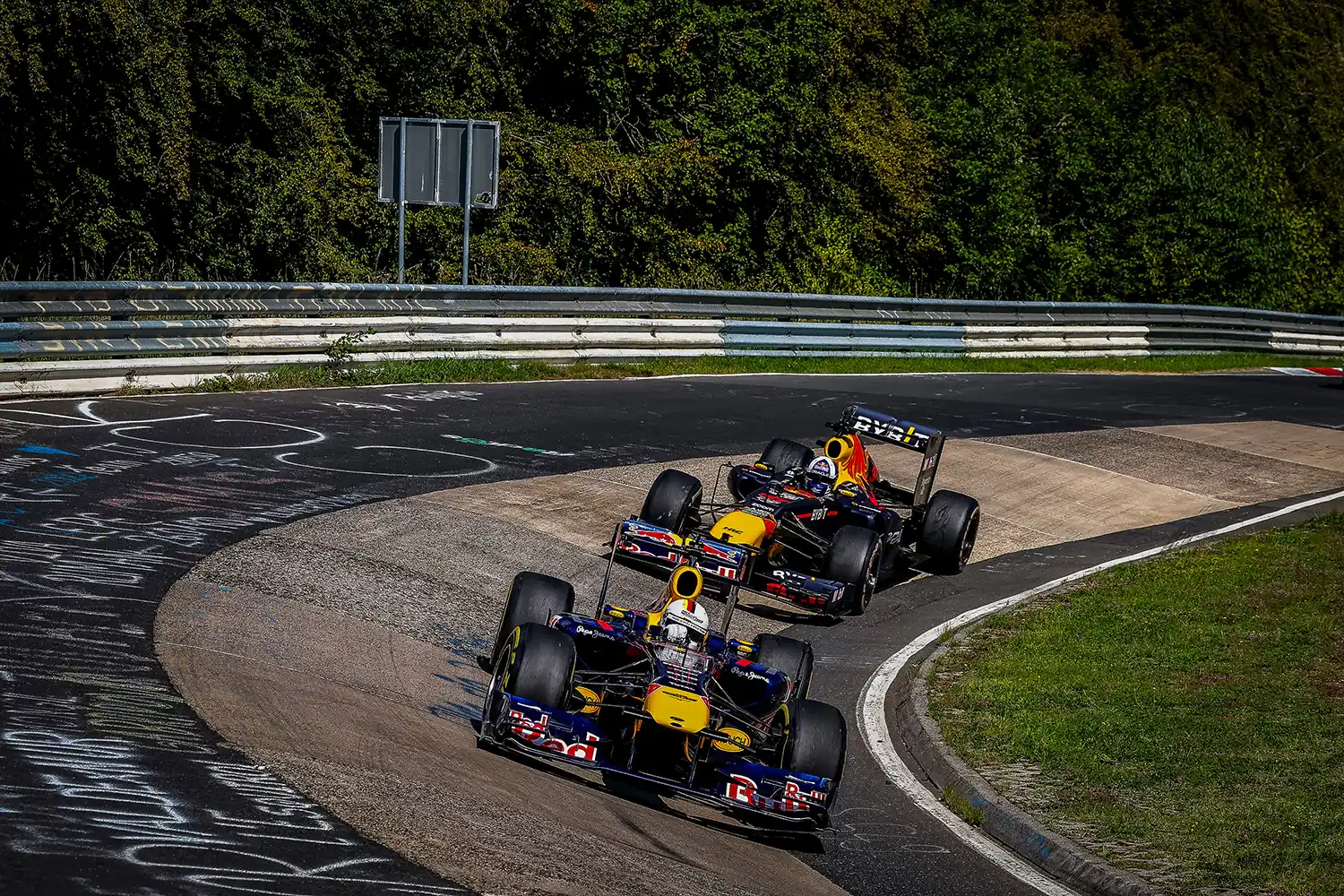 – Other former Formula One drivers like Austrian Gerhard Berger, German Ralf Schumacher and reigning two-time world champion Max Verstappen's father Jos also suited up for the motorsport spectacular in Germany.
– Last weekend was the first time an F1 car ran there since Michael Schumacher in 2013 with endurance driver Mathias Lauda driving the Ferrari 312 B3-74 that his late father Niki used on the Nordschleife in 1975 en route to his first F1 world title while Berger unleashed his old Ferrari F1-412 T2 and Schumacher his former Williams FW25-07 car alongside the two Oracle Red Bull Racing cars.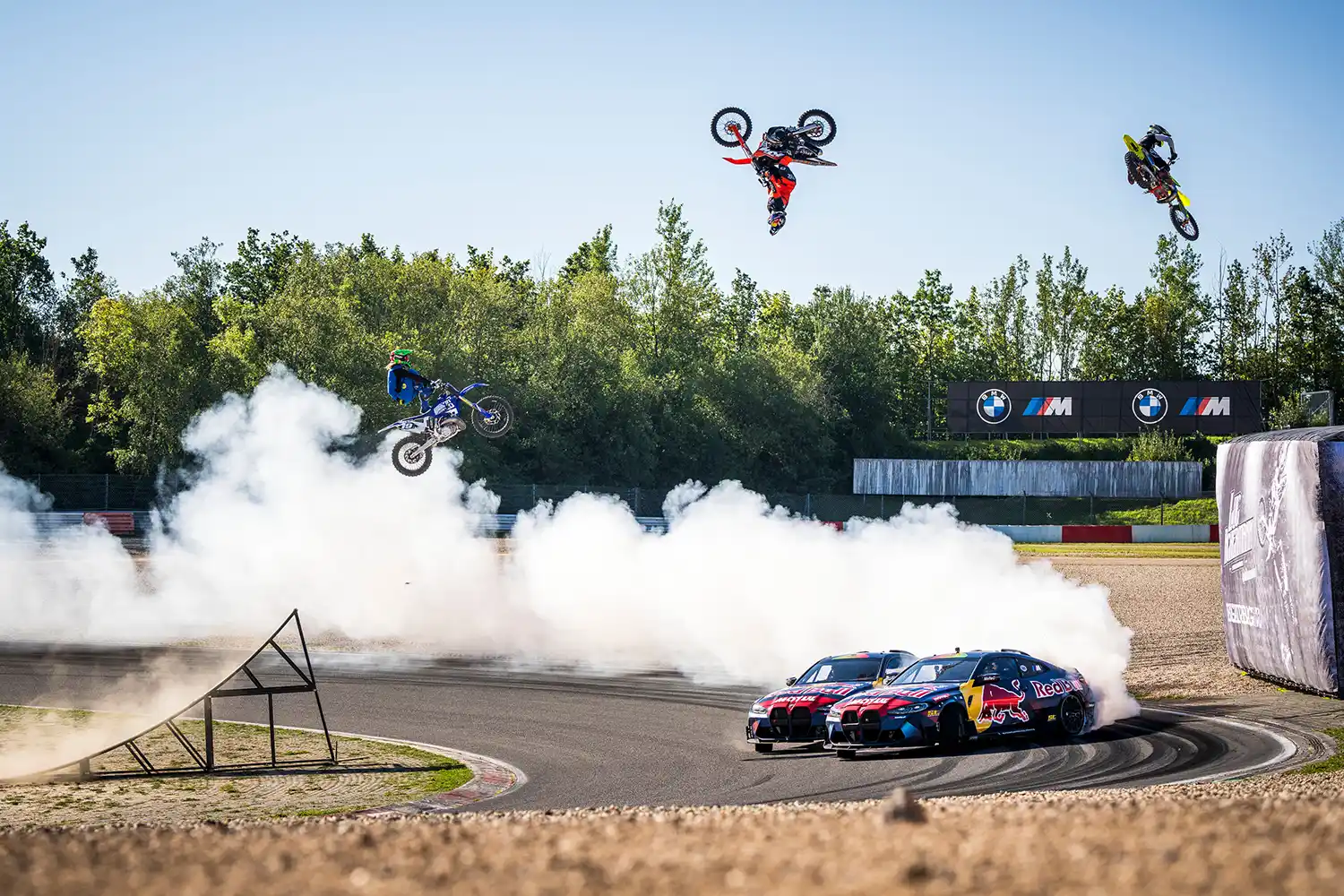 – Not only that, former DMV Gran Turismo Touring Car Cup champion Schreiner also became the first woman to drive a Formula car around the Nordschleife circuit since 1976.
– Drivers such as Berger saw Formula One racing on the original layout, while younger current drivers like Japanese pilot Tsunoda – who drove a fire-breathing Honda NSX GT3 Evo around the track – had only raced around the Nordschleife before on computer games and simulators.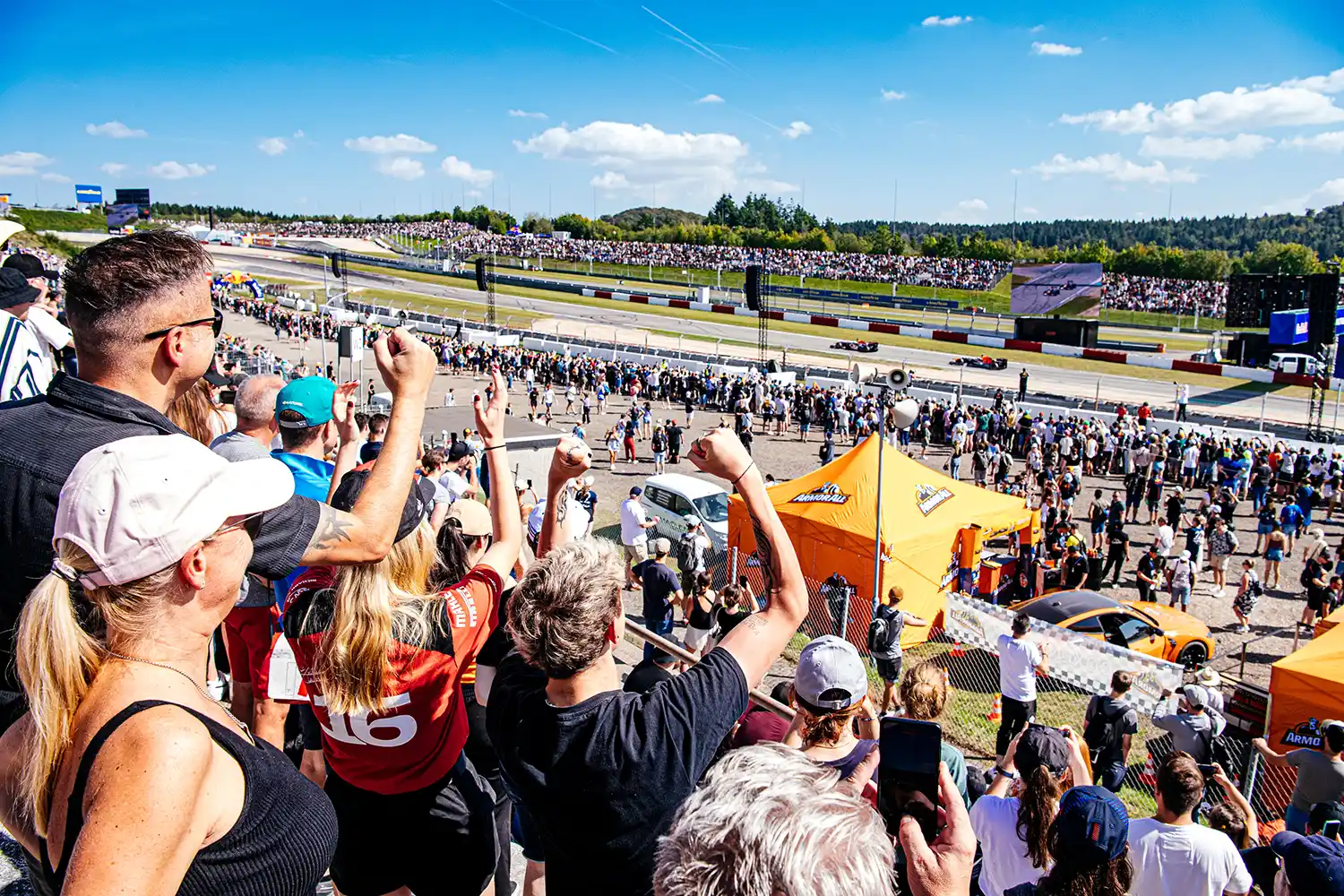 – This weekend Vettel, who rarely visits races since his 2022 retirement, returns to the scene of his 2011, 2012, 2013, 2015 and 2019 race triumphs – the first three of those for Oracle Red Bull Racing – in the wake of the Red Bull Formula Nürburgring event.
– Vettel is the third most race winning F1 driver of all time with current Oracle Red Bull Racing star Verstappen closing fast and eager to bank his 48th Grand Prix win as the team remain on track to defend both their drivers' and constructors' world titles.