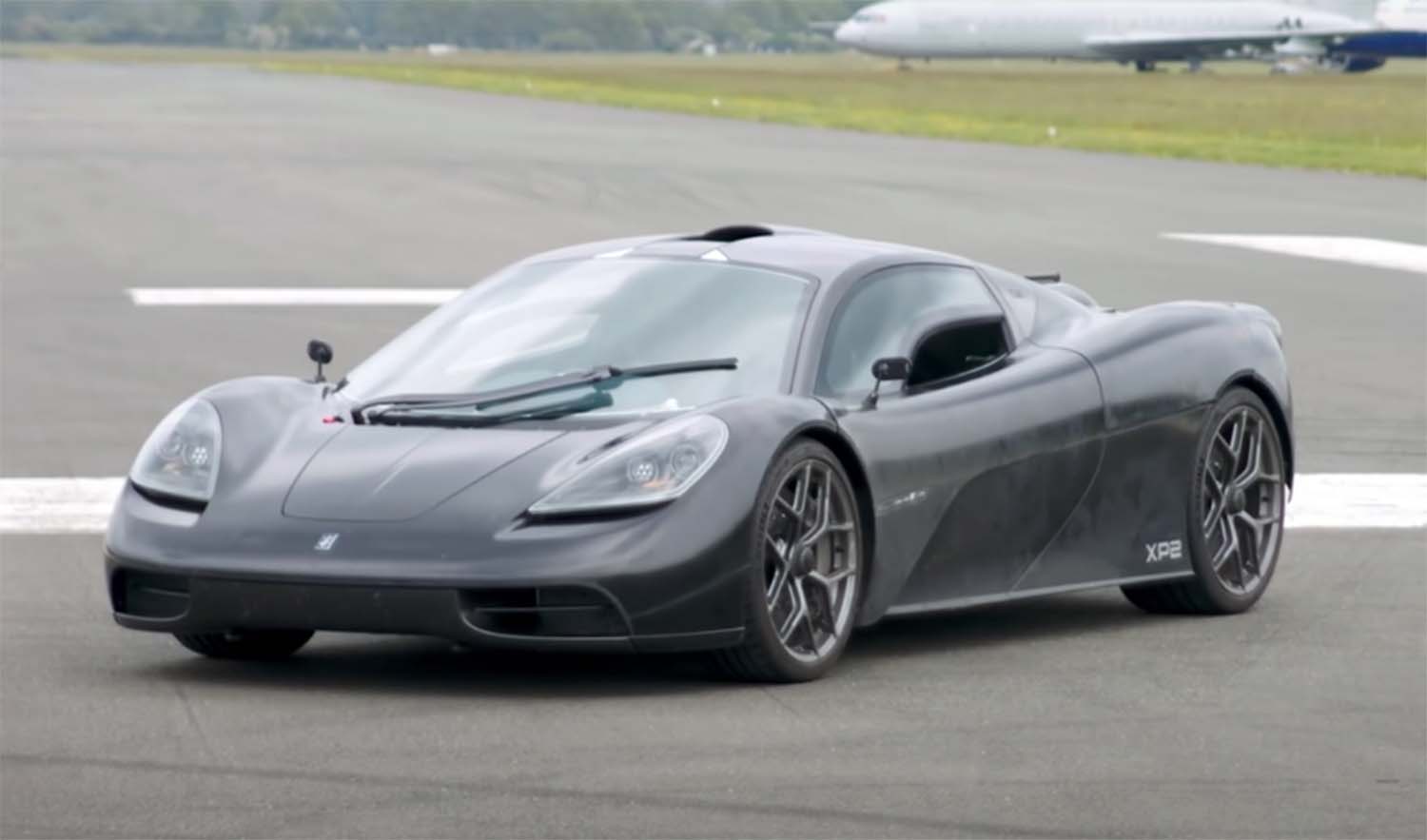 Two Gordon Murray Automotive T.50 prototypes hit the test track in exclusive shake down tests, you can watch the exclusive video of T.50 XP2 and XP3 prototypes being put through their paces at the Dunsfold 'Top Gear' test track – next to the GMA production facility here:
Development cars being driven by Professor Gordon Murray and Senior Test and Development Driver, Steve Hays and hit 5000rpm on the track.
The new T.50 supercar will be the most driver-centric supercar ever built. It will be powered by the world's highest-revving, lightest, naturally aspirated road car V12 3.9-litre engine, developing 663ps.
It weighs just 986kg, a third lighter than most typical supercars and features the most advanced and effective aerodynamics ever seen on a road car. Just 100 will be made and the first customer deliveries will be in 2022.