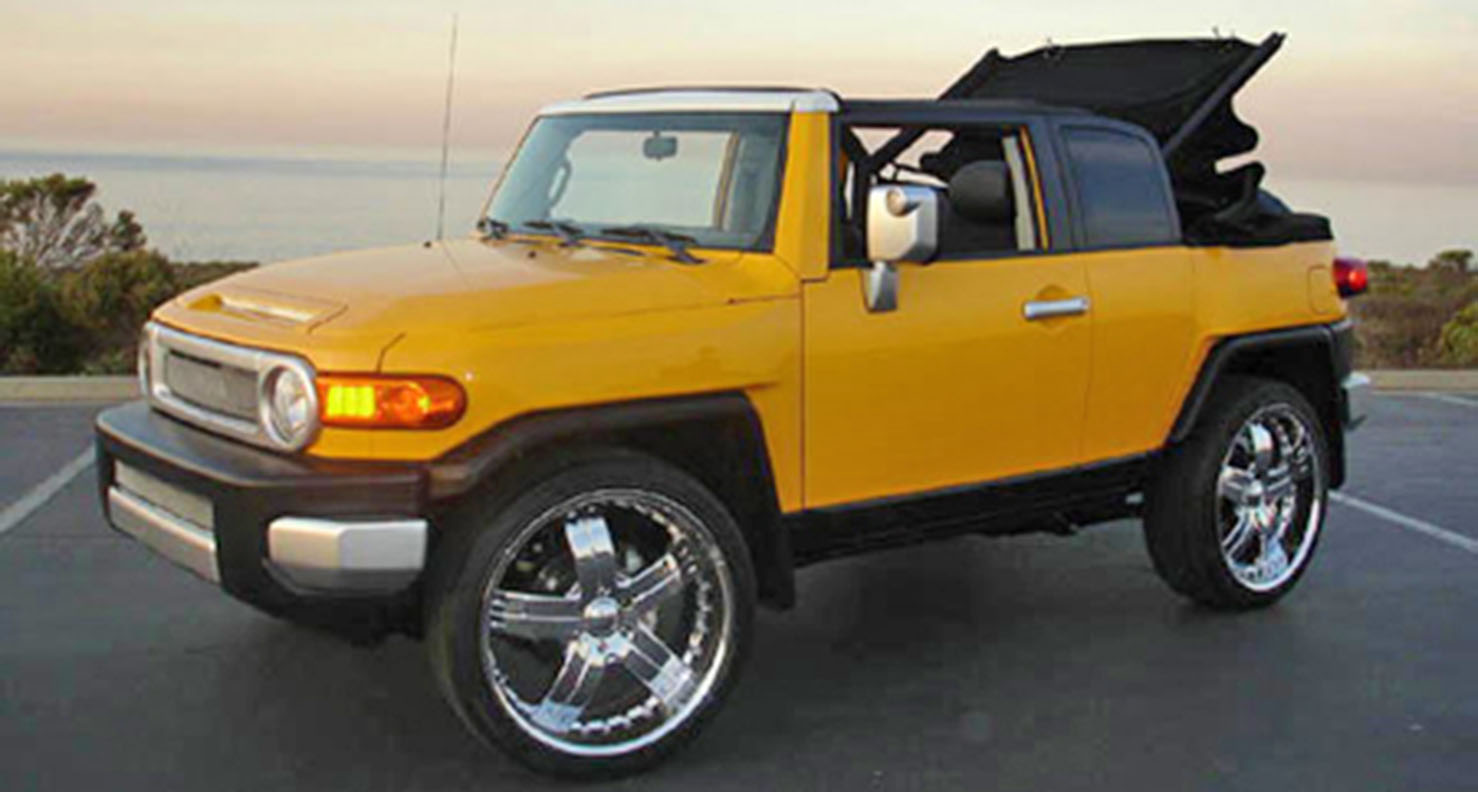 Newport Convertible Engineering was the first US coach builder that designed, engineered and distributed limited Toyota FJ Cruiser Convertibles throughout the world!
Newport Convertible Engineering is an original design manufacturer(ODM) that designs and engineers authentic convertible tops on all brands of automobiles.
NCE has received world wide recognition for their original convertible designs, especially on Toyota FJ Cruiser convertibles.
The soft top is power-operated and Makes this FJ looks like real original convertible.
The Convertible Version of the FJ Cruiser came as well fitted with 17-inch TRD wheels with Toyo tires, rear air suspension, Bilstein struts, and a locking center console.
Also this FJ Features a TRD antenna and rain guards for windows, and remote engine starter, also branded metal door sill plates.
FJ Cruiser Engine remained as it is: V6 naturally aspirated 4.0-liter 239 hp and 278 lb-ft of torque with all wheel drive through a five-speed automatic transmission and a two-speed transfer case.
Source: newportconvertible.com