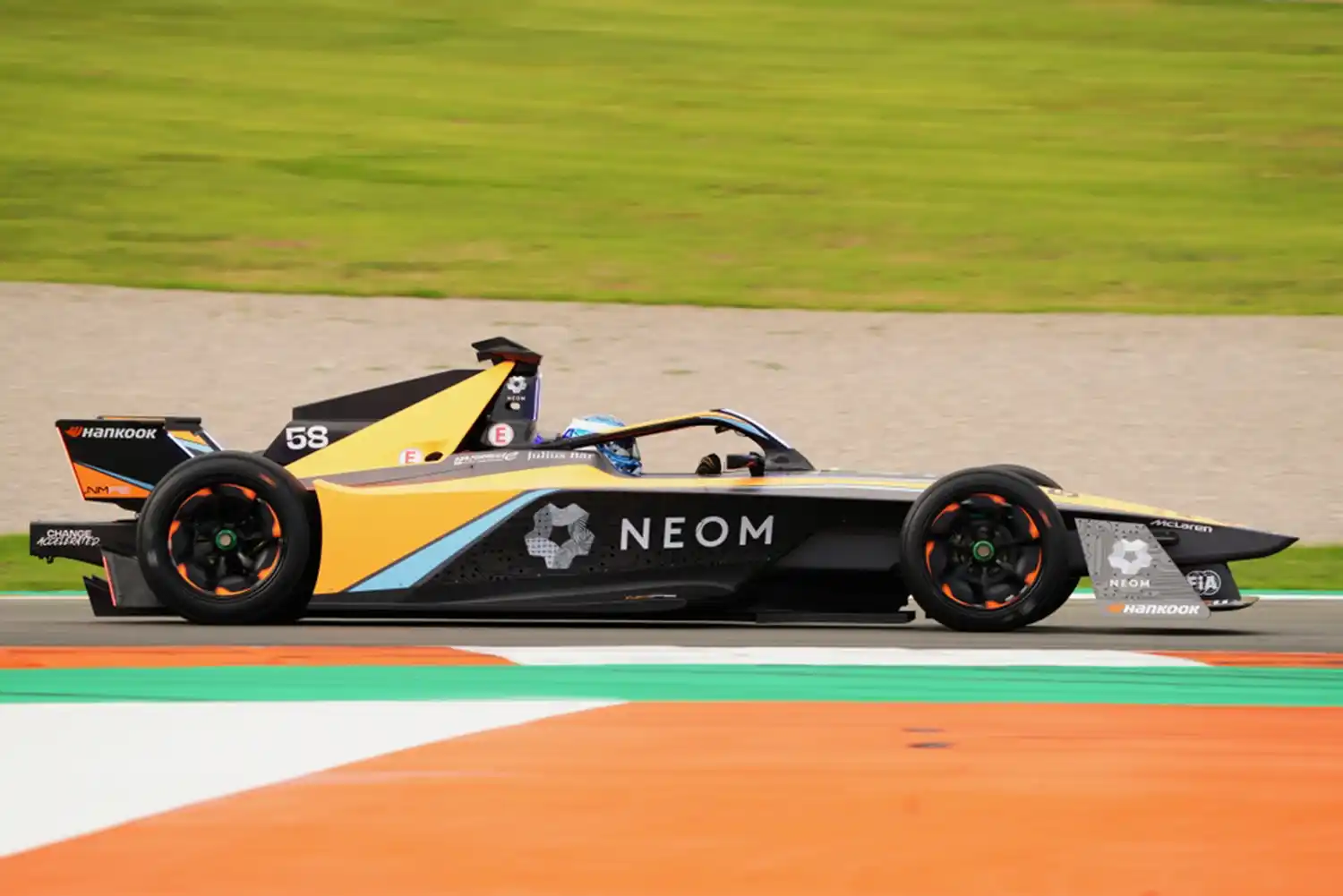 The biggest names in global motorsport and the world's fastest, lightest, most powerful and efficient electric race car are coming to Saudi Arabia on Friday 27 January and Saturday 28 January in the 2023 Diriyah E-Prix. Tickets are on sale now starting at 100 SAR and available from https://diriyahseason.sa
Viewers around the world will tune-in to the action live as Diriyah hosts the first double-header race weekend of Season 9 and the only night races in the Formula E calendar. Fans will witness the all-new Gen3 race car under lights at speeds up to 200mph / 322kph on one of the most technically challenging tracks of the series.
Two iconic motorsport names – McLaren and Maserati – will line-up on the Formula E grid in Diriyah for the first time where they will compete with Porsche, Jaguar and Nissan among the 11 teams and 22 drivers in the ABB FIA Formula E World Championship.
Ahead of the races, which start at 8pm AST on both days, ticketholders can enjoy a full day of entertainment for the whole family in the Allianz Fan Village with racing simulators in the gaming arena, plus live music performances, street food and much more.
The fast and flowing 2.49km circuit, flanking the At-Turaif UNESCO World Heritage Site, will once again be lit up by the latest low-power LED technology. The LED units reduce energy consumption by up to 50 per cent compared to non-LED units and are powered by sustainably-sourced biofuel generators.
Edoardo Mortara, driver, Maserati MSG Racing, said: "Diriyah is one of the most technical circuits on the Formula E calendar, and in the faster, lighter Gen3 car, the track will test driver skill more than ever. With high speeds and big elevation changes, it almost feels like a rollercoaster, especially in the second sector. It brings close wheel-to-wheel racing, and finding the limit is always challenging. Last season, it felt incredible to win the Diriyah E-Prix and it was a great way to kick off our championship campaign. Let's see what 2023 brings."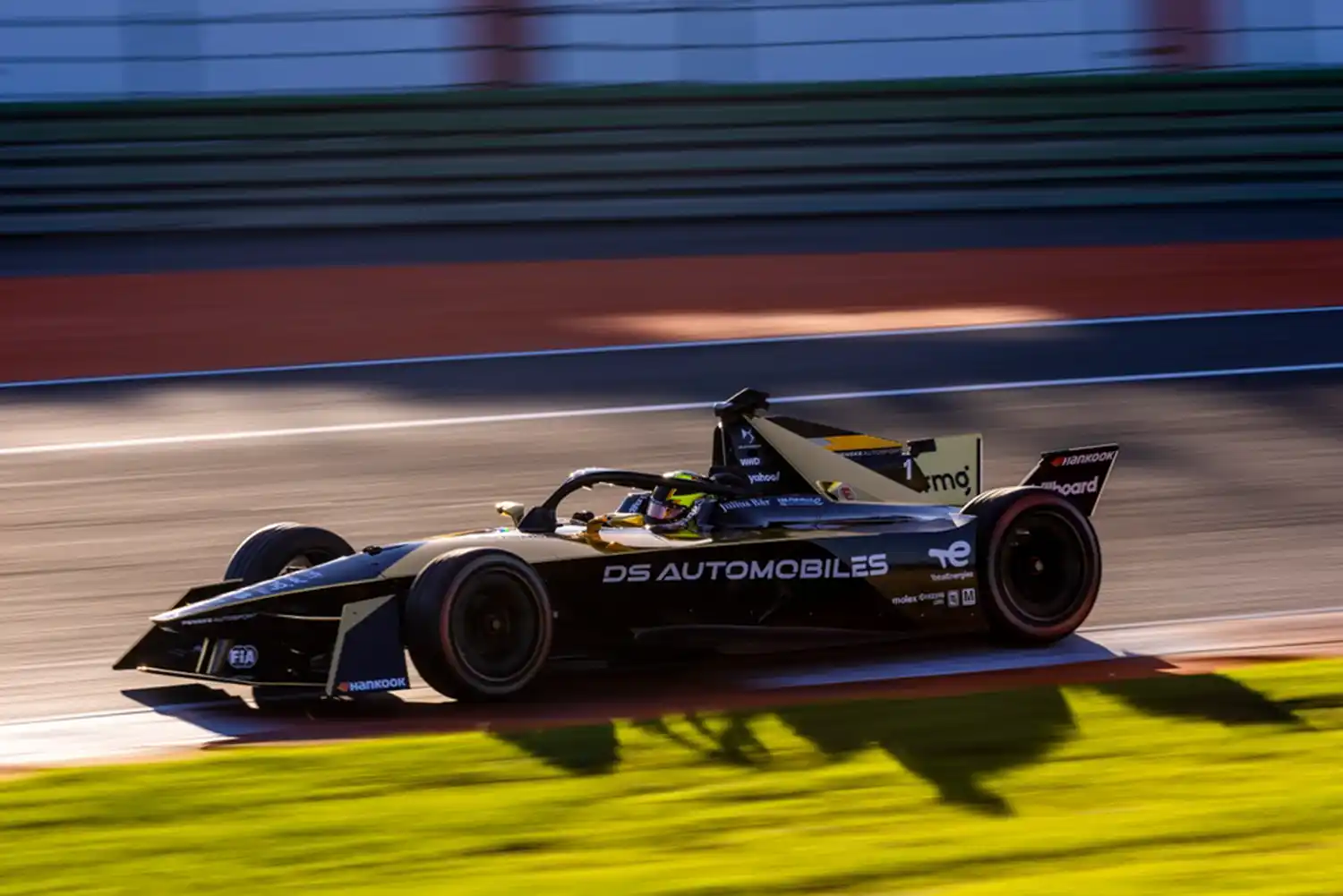 Carlo Boutagy, Founder & CEO, CBX, said: "It is fantastic to see tickets selling so well for the 2023 Formula E Diriyah E-Prix – the only night race on the calendar. Over the last five years the event has grown as we welcome more fans to the revolution that is electric racing and witness some incredible wheel-to-wheel track action. We at CBX are proud to be the local promoter for this race and support what we believe is the future of motorsport. We look forward to welcoming fans to Diriyah in the new year and showcasing what the Kingdom of Saudi Arabia has to offer."
Alberto Longo, Co-Founder and Chief Championship Officer, Formula E, said: "The Diriyah E-Prix race weekend is always a highlight of the Formula E calendar. This season the racing will be even more spectacular as fans will see the stunning Gen3 race car for the first time in the unique atmosphere generated by night racing. Plus we welcome Maserati and the NEOM McLaren Formula E Team to our world class grid. There is so much for families and friends to enjoy at the Diriyah E-Prix, I cannot wait to return."
Meanwhile, René Rast makes his return to Formula E after signing with NEOM McLaren Formula E Team. The 36-year-old will make his first appearance in the competition since Season 7 having represented Audi Sport ABT Schaeffler for two years.
With tickets now on sale for the Diriyah races, he hopes there will be a large number of supporters in attendance following the ease of COVID-19 restrictions.
René Rast, driver, NEOM McLaren Formula E Team, said: "It's going to be fantastic to have fans for the Diriyah races. As a driver, it's always good to have a lot of support and for me, it can give you an extra bit of motivation to push a little bit harder and go that extra mile. I can't wait for the races in Saudi Arabia as there will be a lot supporting the team given it is sponsored by NEOM.
"At the same time, Diriyah is a very unique circuit as it's very quick and has a lot of fast corners which I love and given it's also held during the night, it's one of my favourite tracks on the calendar.
"My ultimate goal is to win the championship but my first goal is to win a race because I haven't achieved that yet and would be great to do so."
The current Formula E drivers' champion, Stoffel Vandoorne, is looking forward to racing in Diriyah for his new team DS Penske.
Stoffel Vandoorne, driver, DS Penske, said: "It is a special race for us. Visually everything looks super cool. The track is usually faster and as driver it's very a good experience. Although it's very challenging, I'm looking forward to going back there and last year I got pole position but couldn't convert it into victory. With a lot of entertainment off the track I think it will be a great weekend for the people in Saudi Arabia."