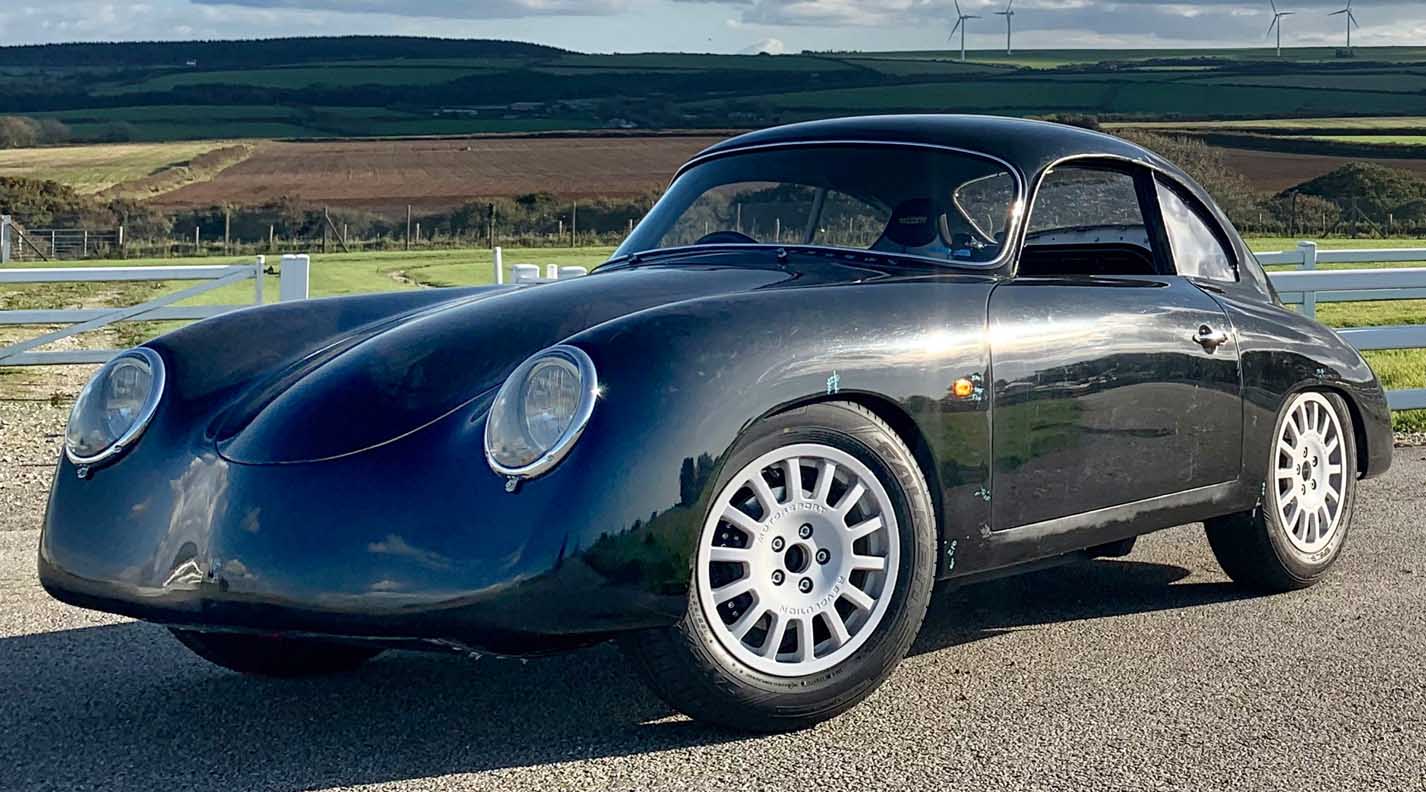 Watt Electric Vehicle Company (WEVC) is set to redefine premium electric sports cars with its first model: the classic-inspired Coupe.
Carving out an entirely new niche, the two-seater, rear-wheel drive, mid-motor-mounted WEVC Coupe combines retro looks with the very latest in lightweight, sophisticated EV architecture, creating an engaging, real-world sports car, yet one that conforms to modern safety standards.
Under the skin is WEVC's in-house developed EV platform, called PACES. Made from bonded aluminium, it features an integrated battery enclosure built into the primary chassis as opposed to a separate battery case, allowing the entire platform to be lightweight and very structurally efficient – while the whole powertrain and chassis combination meets ISO regulations and European Small Series Type Approval crash requirements.
With near 50:50 weight distribution, a kerbweight of less than 1,000kg and double wishbone suspension, the WEVC Coupe puts the driver first, majoring on carefully-honed ride, handling and steering characteristics. Power comes from a 40kWh lithium-ion battery, while the mid-mounted electric motor in Launch Edition vehicles will provide 120kW (160bhp).
Over the last 10 months, WEVC has carried out extensive prototype testing and further refinements will continue to be made over the coming year. WEVC simulation models, validated during testing and development, predicts production specification cars will have a WLTP range of approximately 230 miles, with the 120kW Launch Edition Coupes able to accelerate from 0-62mph in just over five seconds.
The Coupe's all-new composite body is inspired by the legendary 1955 Porsche 356a. However, all exterior surfaces are subtly different to optimise aerodynamic efficiency and house the state-of-the-art bonded aluminium chassis and bespoke suspension. Inside, the entirely new cabin majors on beautifully executed simplicity, using premium-grade lightweight materials while also providing the range of creature comforts expected in a modern vehicle such as air-conditioning and mobile connectivity.
Neil Yates, founder and owner of Watt Electric Vehicle Company, said: "The Coupe represents two firsts for Watt Electric Vehicle Company. It is our very first model – and the first to utilise our PACES modular EV architecture, which will underpin many next-generation specialist passenger and commercial EVs. With our debut vehicle we wanted to build a light, engaging sports car, at the opposite end of the spectrum from the current trend toward hugely powerful, fast accelerating, but heavy electric supercars.
"Thanks to our PACES architecture, we have been able to keep the Coupe's weight to a minimum – under 1,000kg – yet we have also structurally-integrated a 40kWh battery into the chassis and exceeded all EUSSTA safety crash testing standards. We have also achieved near 50:50 weight distribution too.
"The WEVC Coupe's focus is on engaging the driver, providing enjoyment in real-world situations from city streets to B-roads. With double wishbone suspension, 16-inch wheels and 60-profile tyres, it has a comfortable ride, excellent steering response and a handling balance that is entertaining and exploitable, rather than chasing outright lateral grip.
"Extensive simulation work indicates we can achieve a WLTP range of 230 miles, with prototype testing supporting the translation of that data into real world performance. With compact dimensions, superb packaging and a tight turning circle, we envision the WEVC Coupe being just as at home in the centre of London or cruising along an A-road, as it is on a twisty B-road."
The WEVC Coupe's advanced development phase will continue over the coming months ahead of a full production car reveal in late summer. Manufacturing will begin at WEVC's home in Cornwall in November with first deliveries in early 2022. Each WEVC Coupe can be individually tailored to a customer's tastes, with the 21 120kW Launch Edition Coupes starting at £81,250.