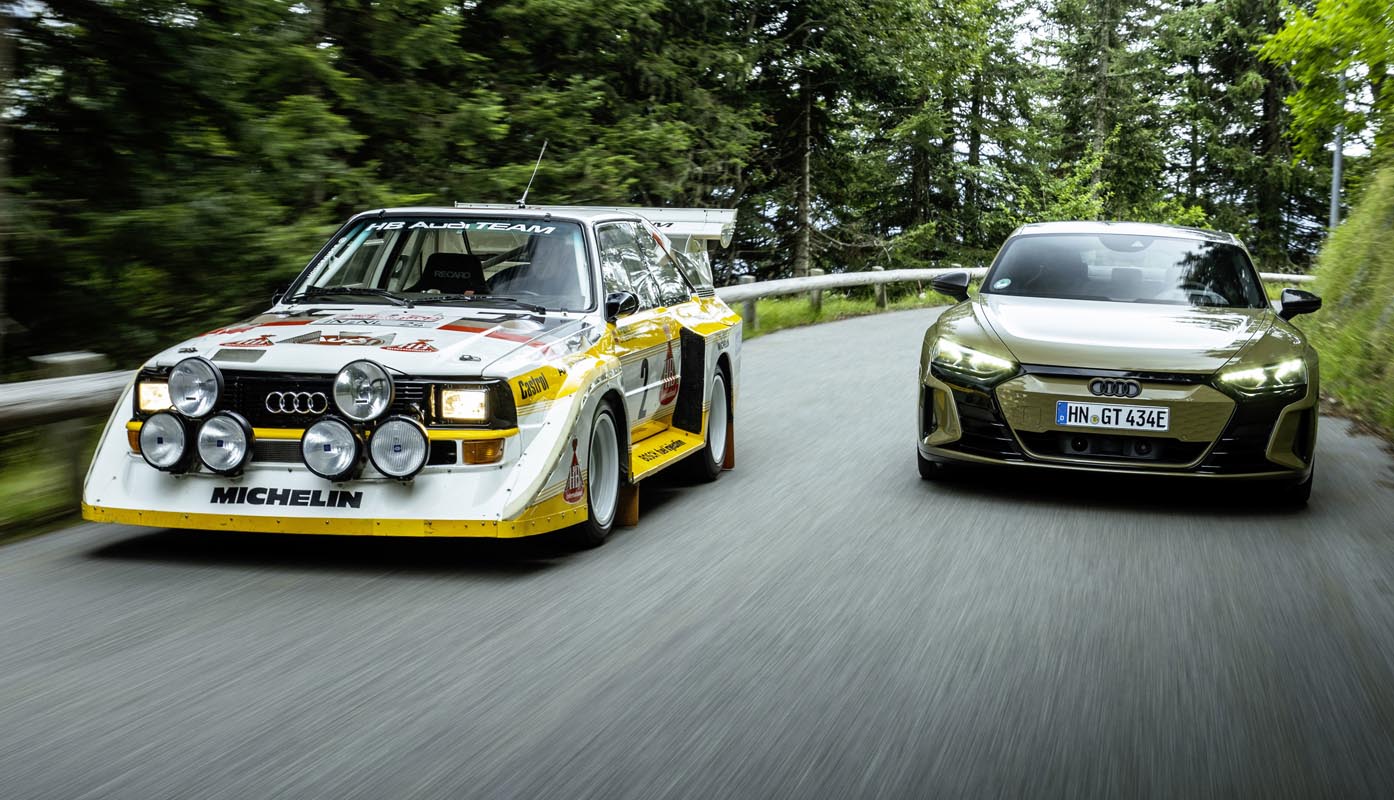 Quattro and the five-cylinder engine are legends with a great history, but are also defining trailblazers for the future of the automobile. As an integral part of Audi's "Vorsprung durch Technik" DNA, the drive system and engine have not lost any of their power to captivate, even 40 years after they premiered.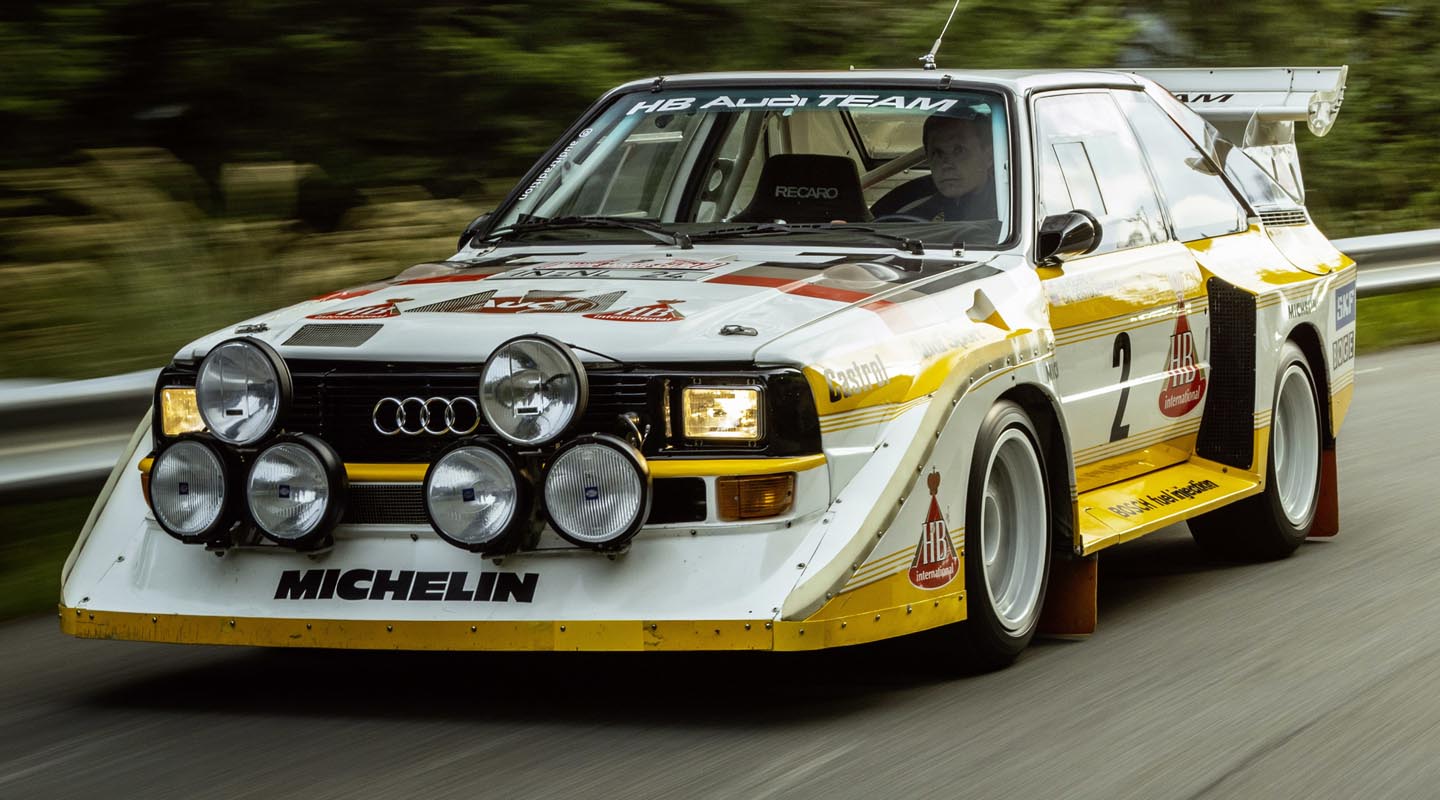 The constant all-wheel drive and the sporty engine awaken memories of historic venues. But they are also the technological basis for the automotive experiences that lie before us.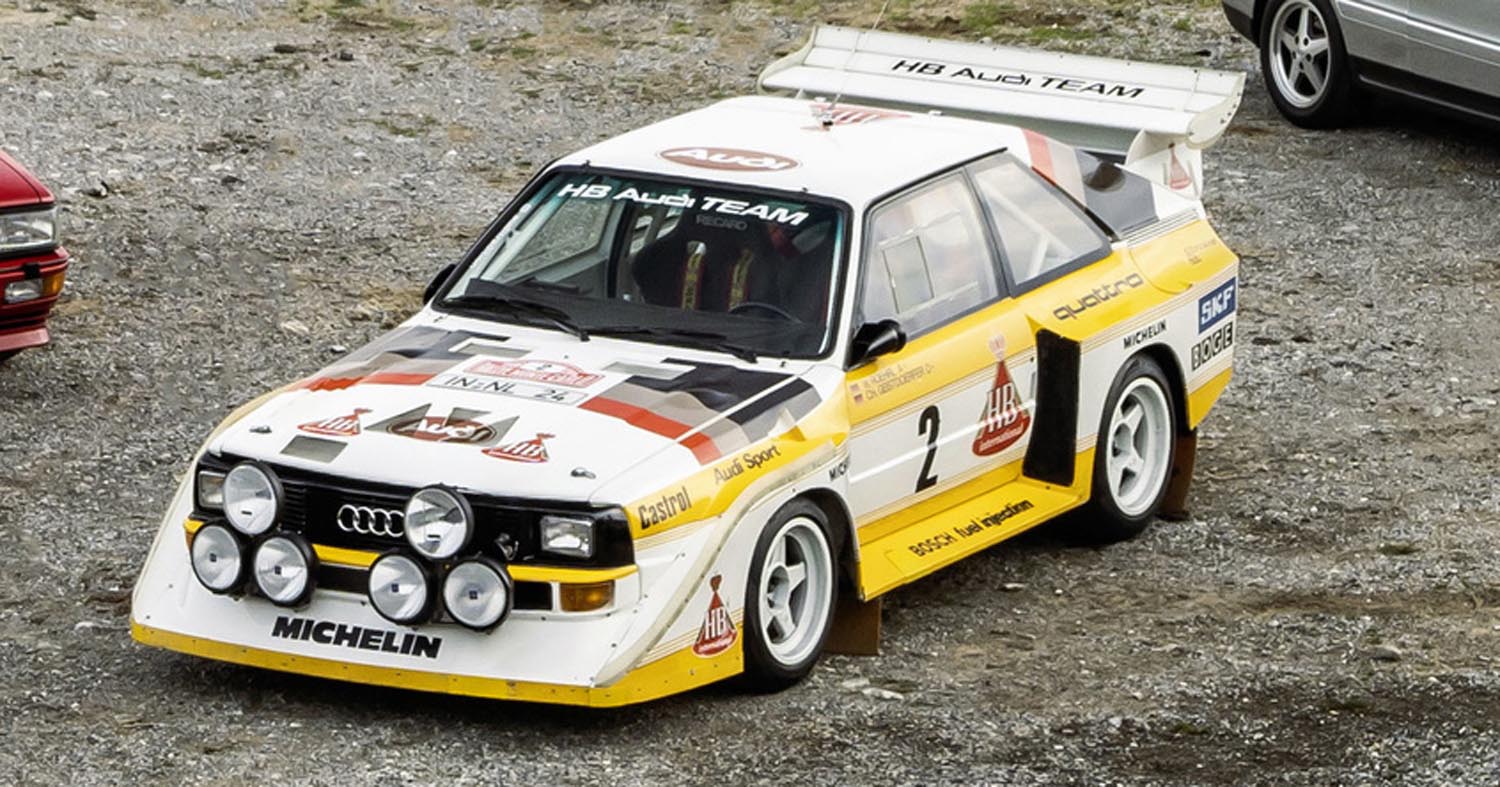 Why don't you take a look back at 40 years of the quattro experience with rally legends Stig Blomqvist and Fabrizia Pons, as well as Formula E driver Lucas di Grassi and get on board when the all-wheel drive powers into the electric future. You can also find out how the latest development stage of the five-cylinder is continuing Audi's tradition of sporty engines.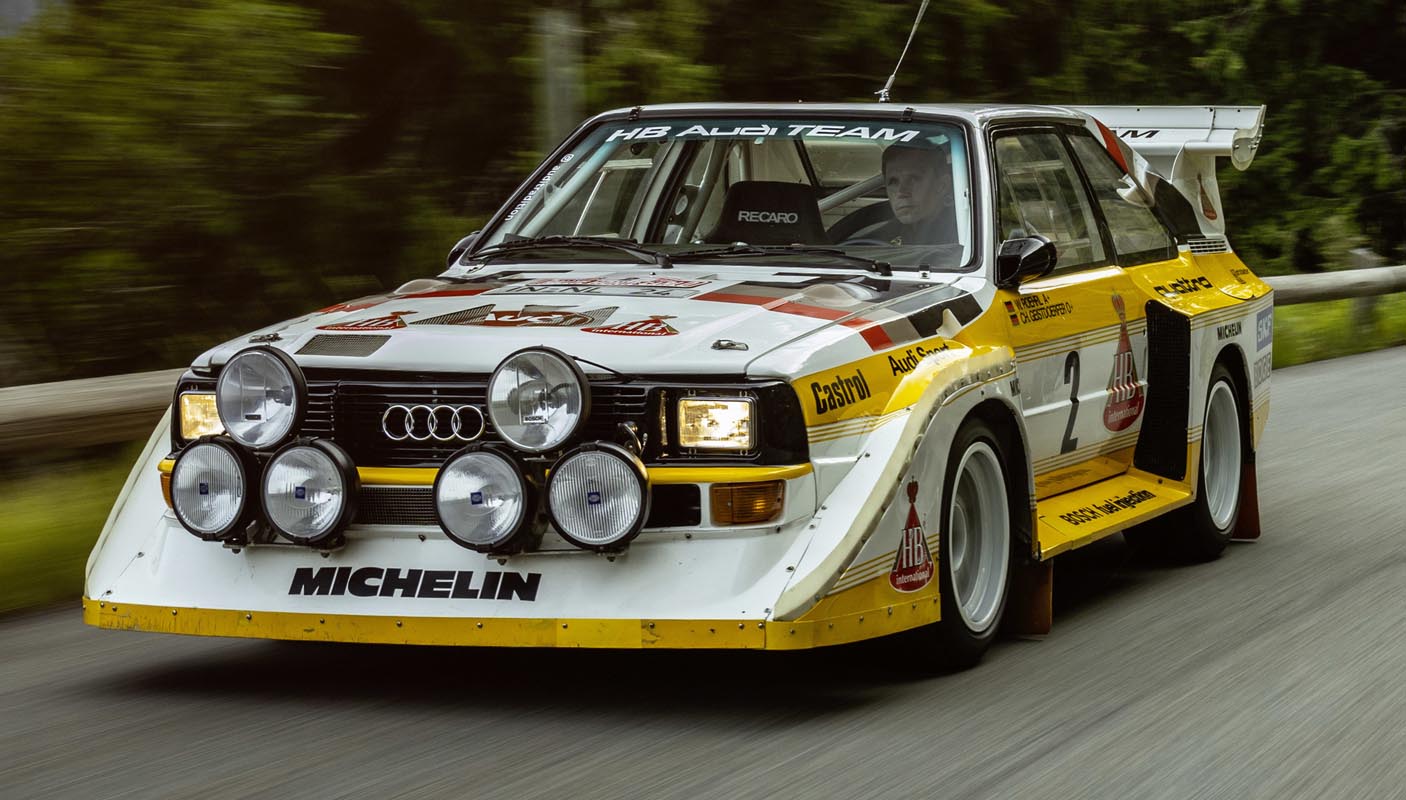 There is no she or he, no male quattro costumers and female quattro customers. There are more than 11.5 million of them. But there is one quattro feeling: the fine tuning between technology and emotion. And that has stretched across four decades. A simple congratulations to the pioneers would therefore be insufficient. If that's not worth a declaration of love…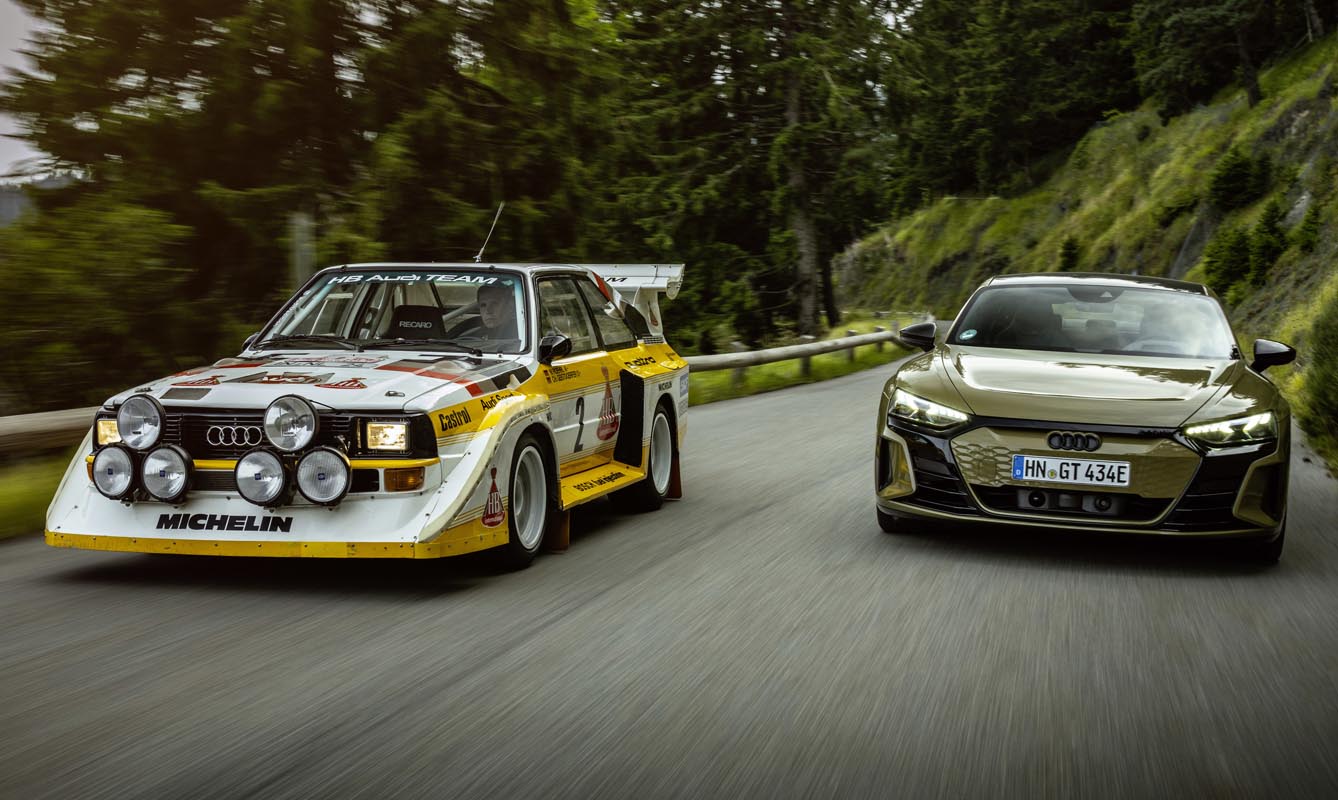 Don't worry, we won't gush. The real love letters are always the data sheets. It's just too bad that strength of character isn't considered a physical quantity. Nonetheless, it remains a highly critical yardstick for everyone who buys, drives, and loves the quattro. Every one of those people has their own numerous quattro moments. That major momentum is made of only one thing – an unforgettable experience.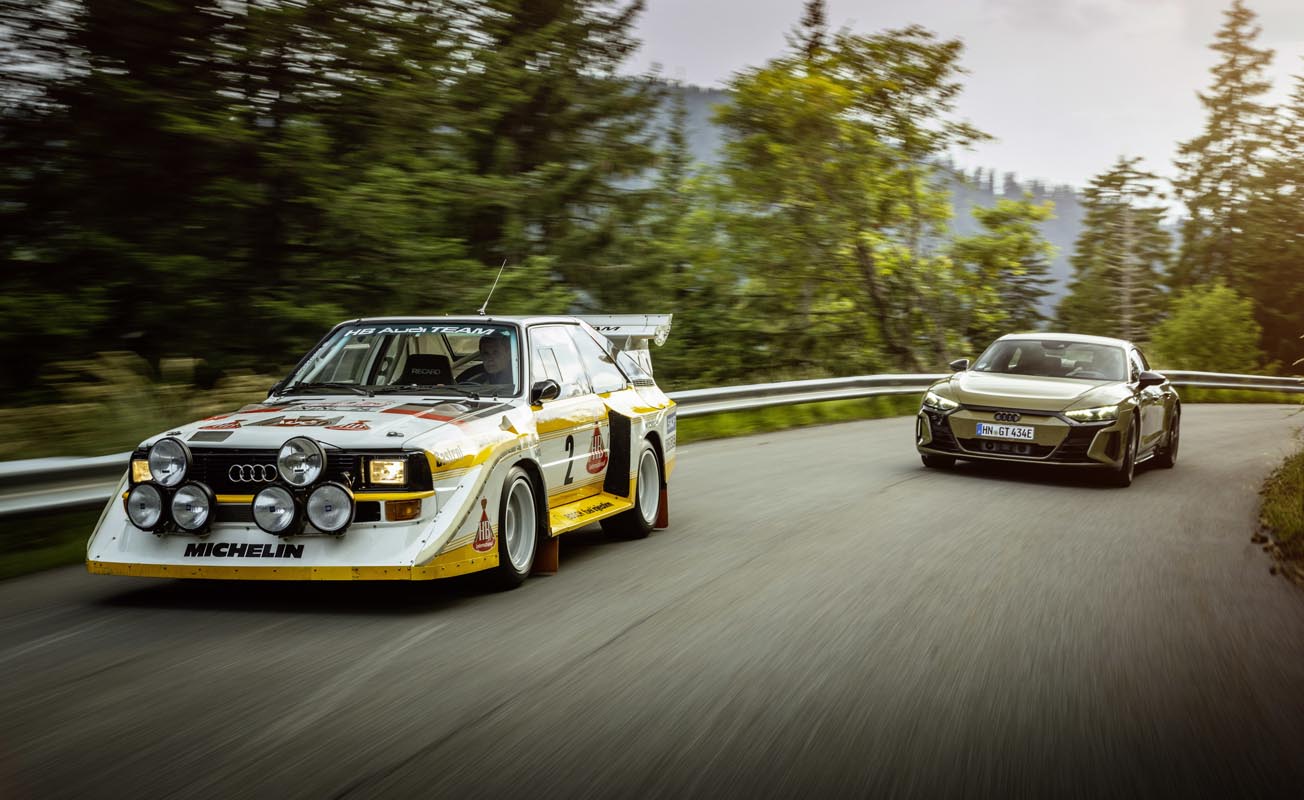 It happened right in the first curve. Anyone who wants to know anything about this car will also learn something about themselves. Who is actually moving whom here? The quattro does something to a person, as if the mechanism could be synchronized with a human without using Bluetooth at all. Sovereign is he when roads become difficult. Shifting power right where it is needed. Pushing the boundaries of physical law.
The quattro is like life: always dynamic
In technology's poetry album, there is an apt account from the exceptional rally driver Hannu Mikkola, one of the great creative minds behind the wheel. From the depths of his heart, the Finn writes, "driving a quattro is the most effective way that technology has yet found to travel on slippery surfaces."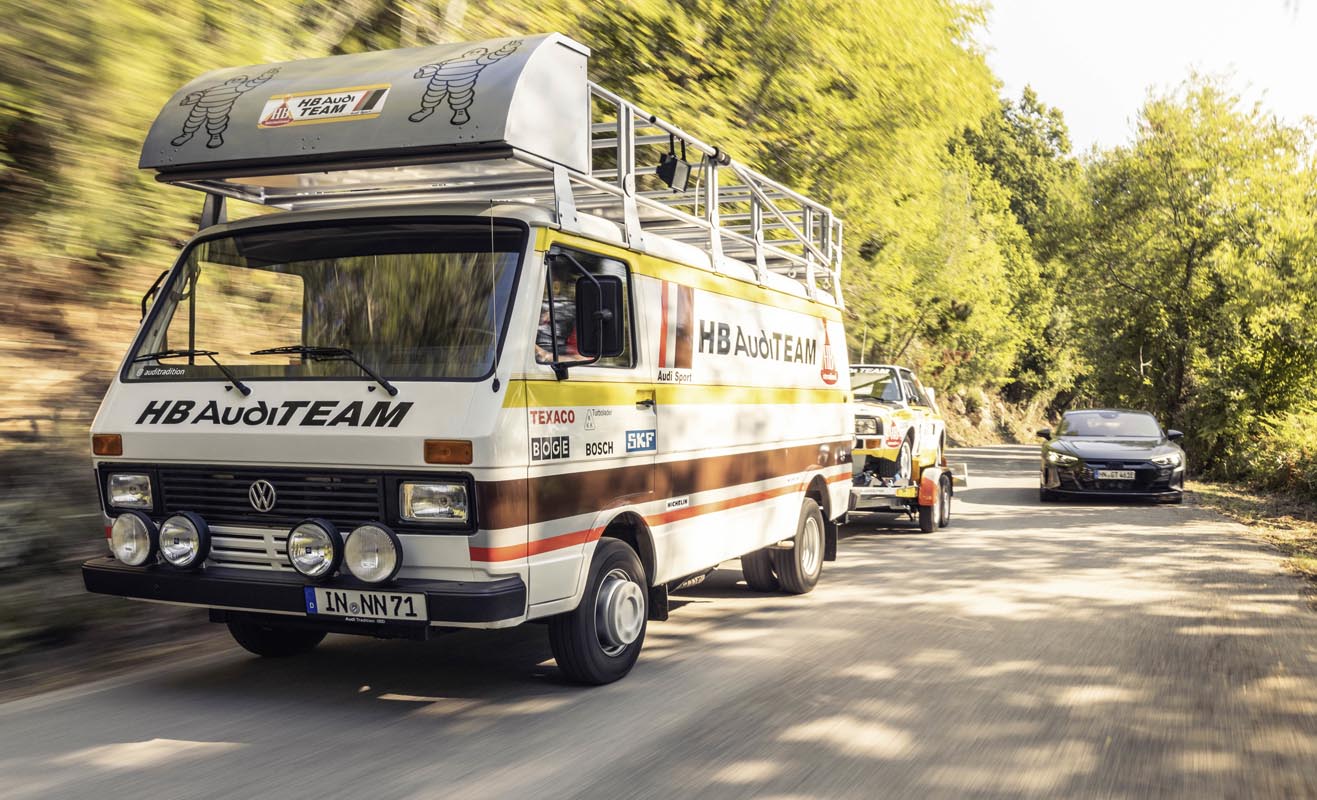 It is about a very particular internal balance that fits great with the general challenges of life. Getting active when adversity is looming. Going one's own way. Remaining sovereign in the process. Radiating safety when things get tight. But also being able to just enjoy it when everything works.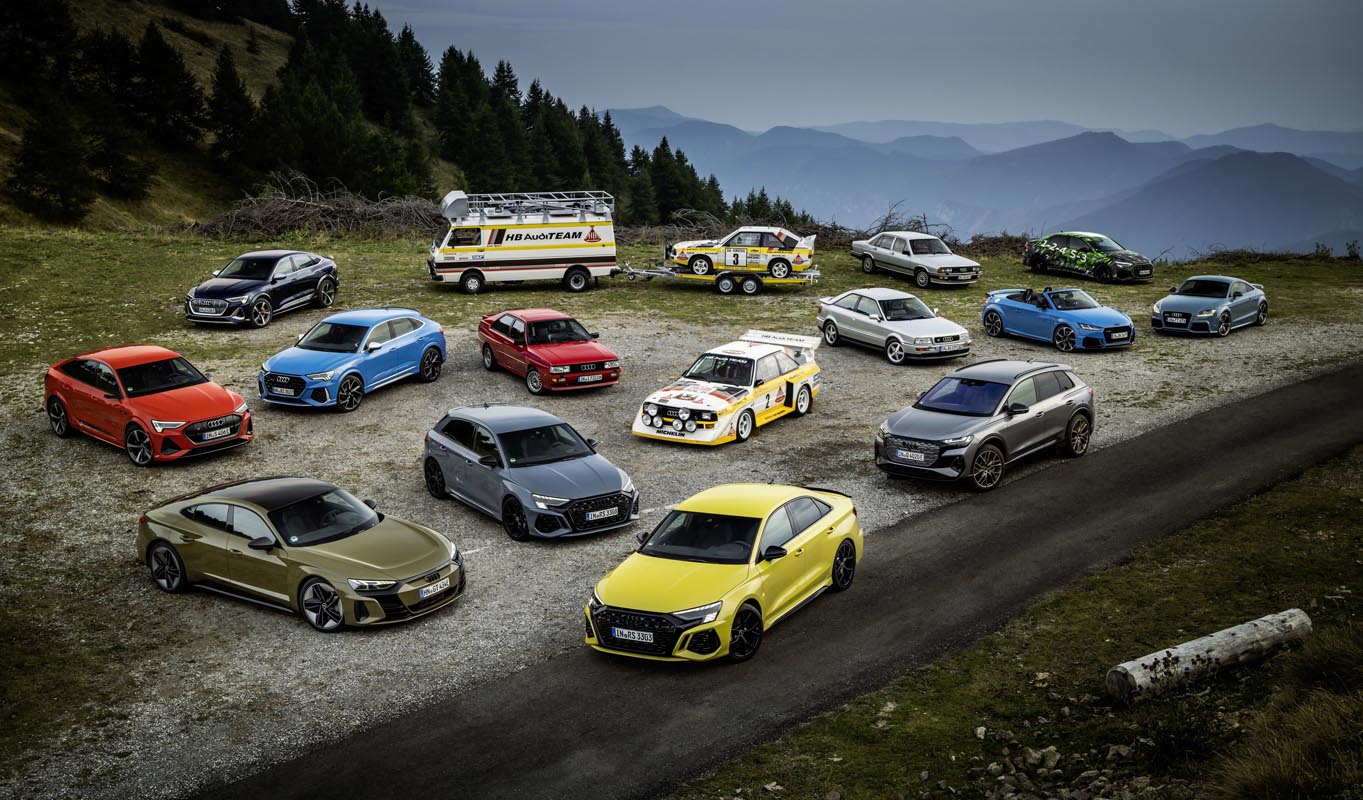 Notice something? We're talking about people but describing the virtues of the quattro. Being successful together in the rally of everyday life. All four love.
It's so easy to swoon. Over cars that run up ski jumps, pull trucks across snow-covered winter roads with no apparent effort, or dominate racetracks and mountain races. Every event an experience. And one thing that comes up behind the wheel: you feel something as a driver. It's a compliment that that still works and works better, in fact, after four decades of progressive development.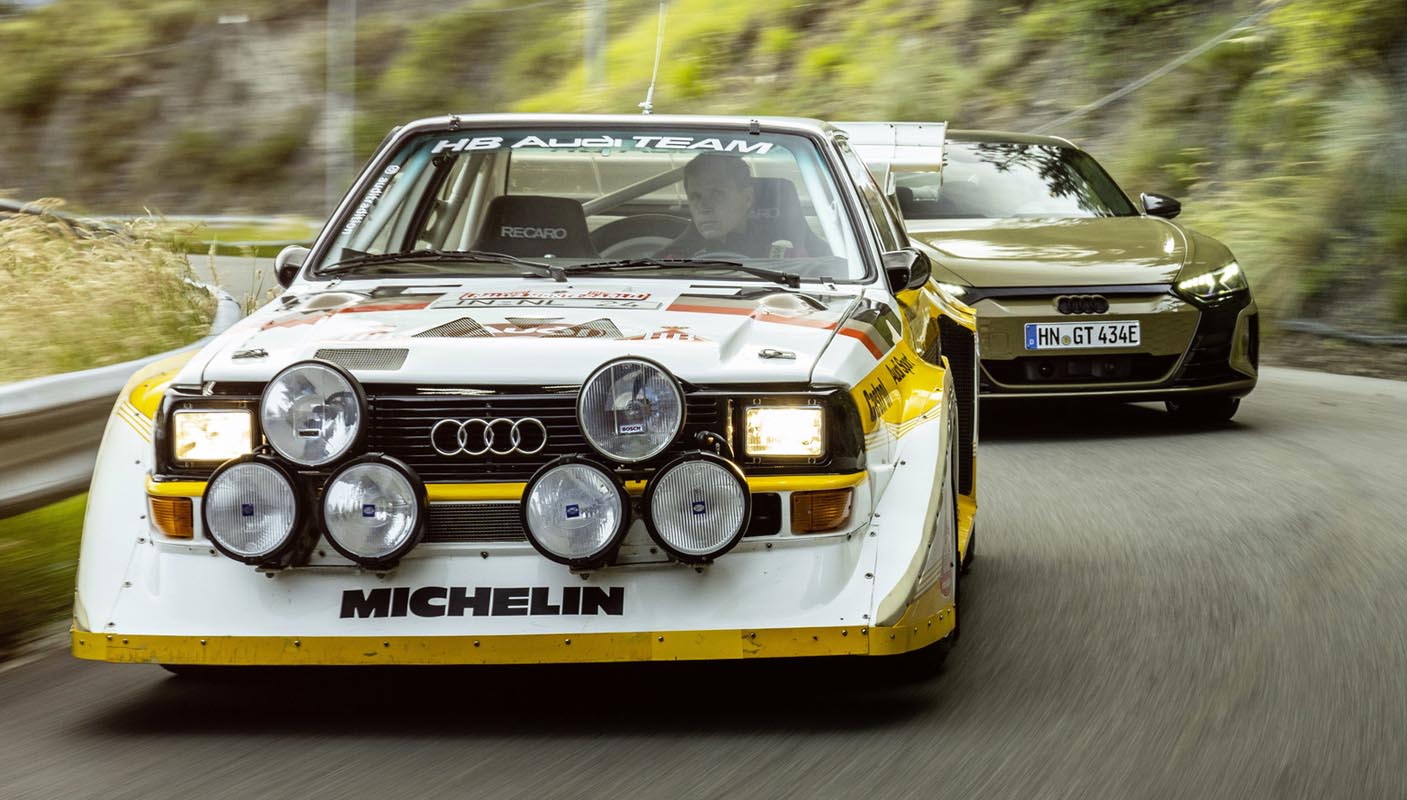 Remaining faithful to explorer genes to the present
That now includes the step from the mechanical to the electric quattro. Anticipated and expected. Nonetheless, combining established technology with a new kind of drive is still an art. The game changer is staying faithful to your own aspirations. Bringing three engines into the car and thereby making real torque vectoring possible, for instance during sporty driving through curves, sounds like the Great 4×4 at the dawn of history: for starters, it takes courage to pack continuous all-wheel drive into a series sedan. The quattro always tells a story about itself and also about Audi. Pioneering ideas have to become pioneering action.
A great love doesn't just stop like that. There are new aspirations, lasting demands, and ambitious goals. Sometimes the mobility of the future takes a solid grip. That's why the quattro stays true to its explorer genes. It will push all of us forward on our path safely, dynamically, and emotionally.