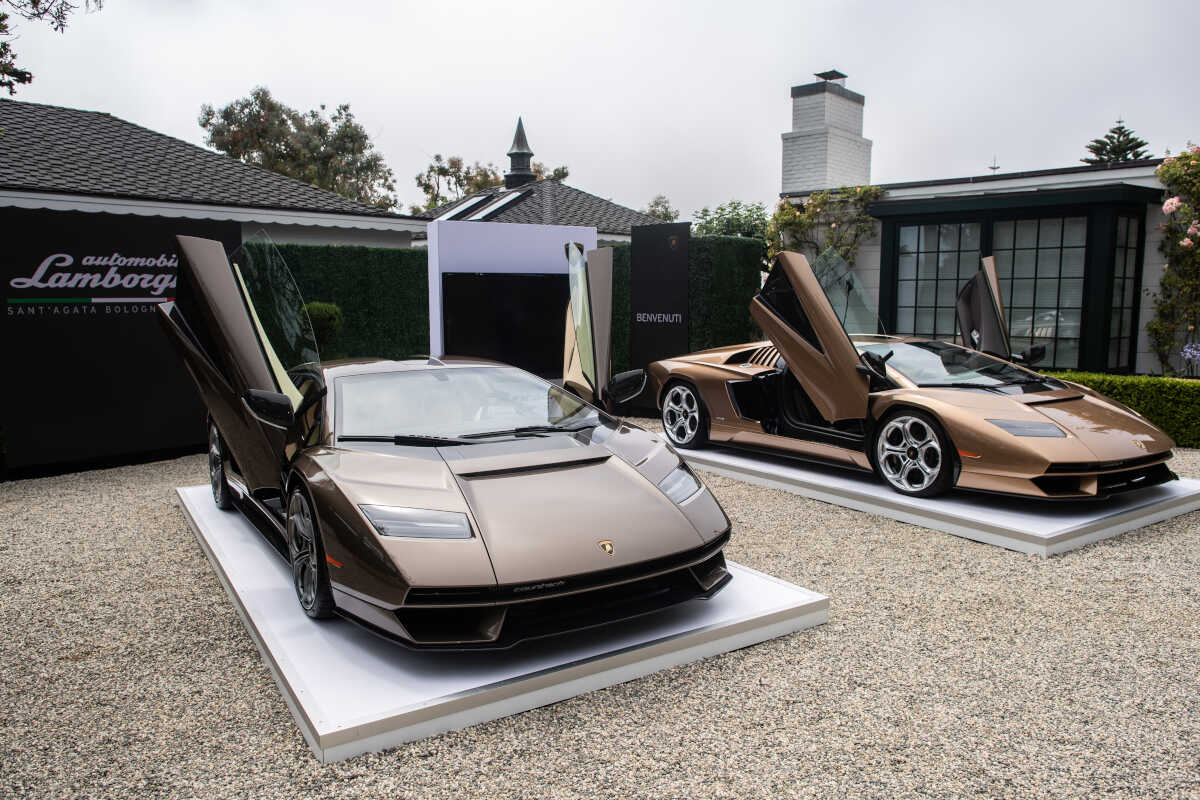 With the backdrop of Monterey Car Week 2022, the Lamborghini Lounge Monterey provided an exclusive setting for customers to take delivery of two of the initial Countach LPI 800-4 to arrive in the U.S. In a private ceremony, Stephan Winkelmann, Chairman and Chief Executive Officer of Automobili Lamborghini, was joined by Head of Design, Mitja Borkert, and Chief Technical Officer, Rouven Mohr, for an emotional unveiling of this futuristic limited-edition hybrid supercar.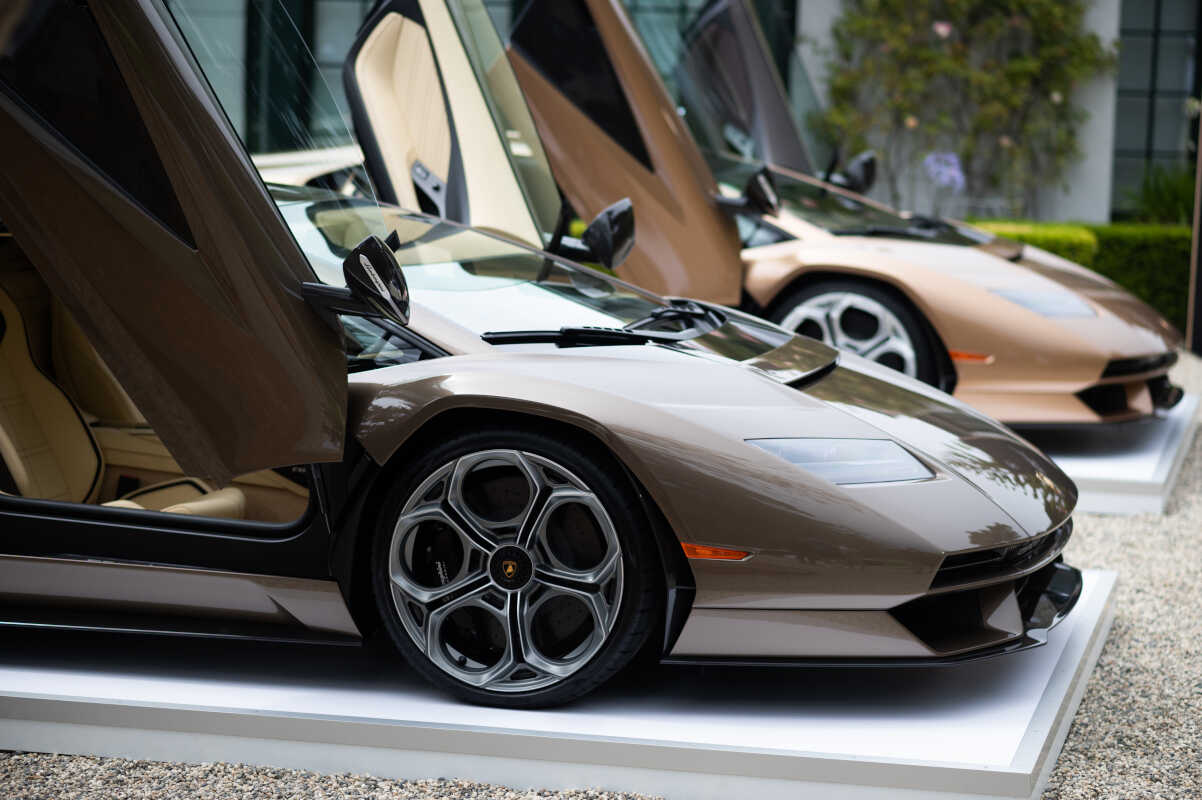 Inspired by the past and engineered for the future, the Countach LPI 800-4 celebrates the visionary design that revolutionized modern sports cars forever. With just 112 units produced globally, these two Countach are the only ones to carry their exterior color in North America, Luci Del Bosco and Bronzo Zante.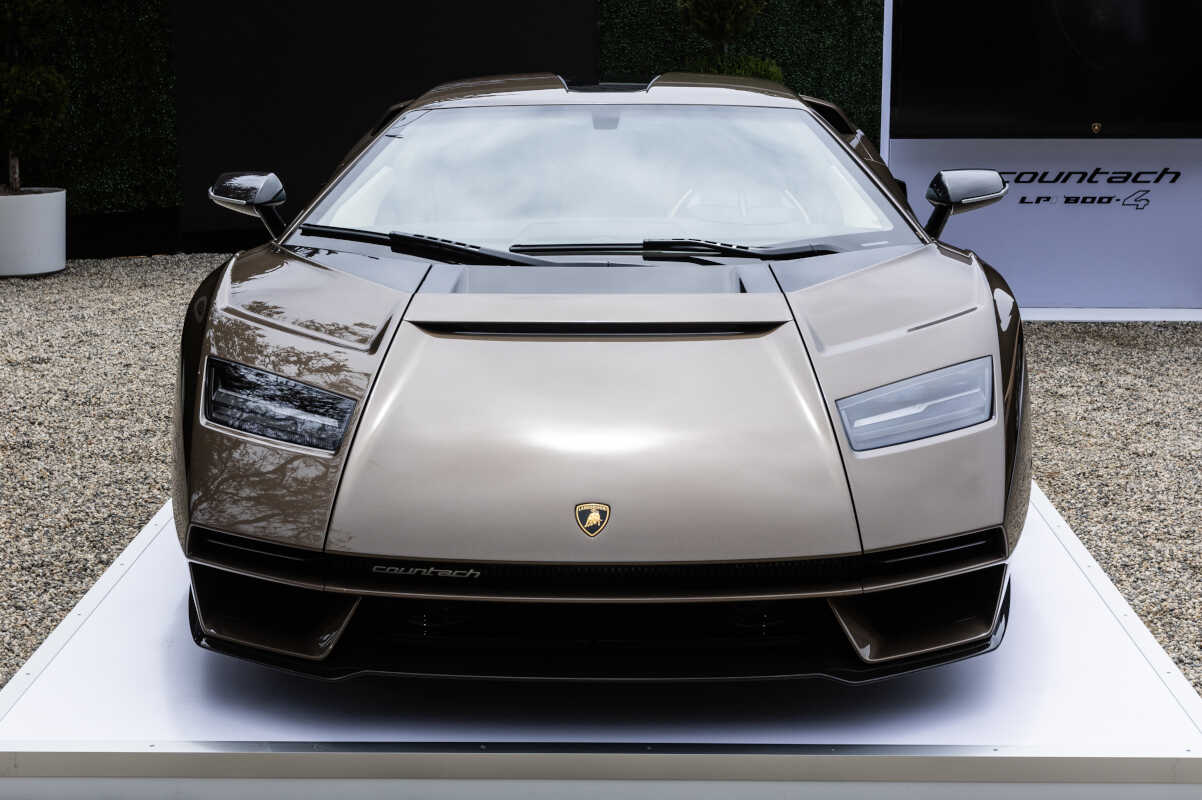 "As we initiate the first deliveries of the Countach in the U.S. to our valued customers, it is an honor to present these masterpieces to their owners at the Lamborghini Lounge Monterey. The Countach has inspired the Lamborghini design DNA for decades and it was only fitting that we delivered the new Countach LPI 800-4 during the world-renowned Monterey Car Week celebrating automotive excellence," remarked Stephan Winkelmann.  "It is always very special for me to experience the excitement and emotion a customer senses when seeing their Lamborghini for the first time."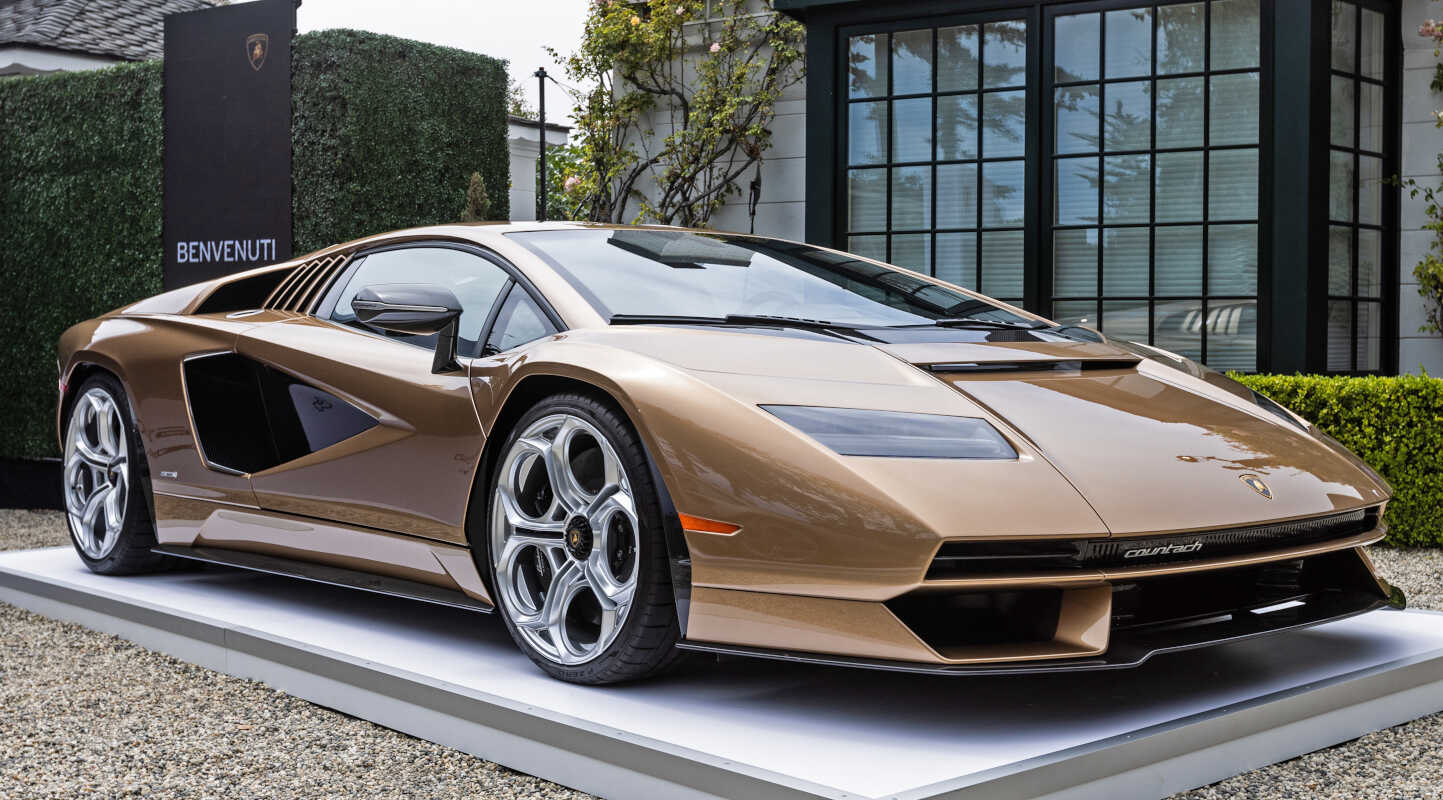 The Countach LPI 800-4 retains the inimitable experience and sound of the V12 rear mid-engine (LP – Longitudinale Posteriore), incorporating the hybrid technology (I) developed for the Sián. The LPI 800-4's all-wheel-drive V12 delivers 780 hp, combined with the 34 hp of the electric motor, for a total of 814 hp (rounded down to 800 in the name) and it delivers outstanding performance, with acceleration from 0 to 100 km/h in just 2.8 seconds, 0 to 200 km/h in 8.6 seconds, and a top speed of 355 km/h.