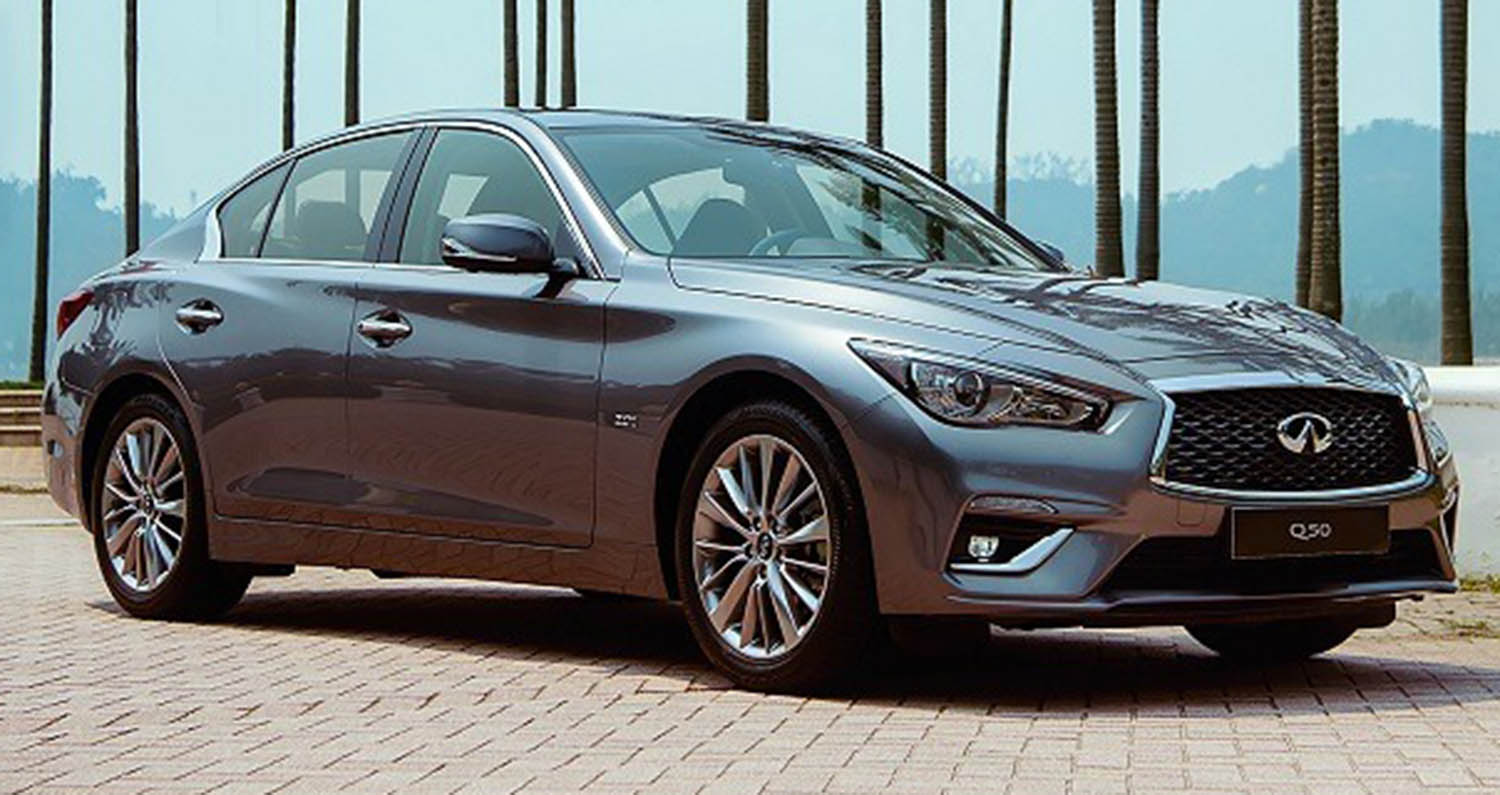 Automotive brands across the world shifted their focus to comfort, digital, and technical aspects of vehicles in tandem with their affordability and availability. Today, there are different options available to cater to different needs, and customers are spoiled for choice: while some models promise luxury and comfort, others position their technological prowess front and center. However, only a few brands exist on the fringe, encompassing the best of both worlds and representing the best of what a modern-day vehicle should be.
While all INFINITI's models exemplify best-in-class automotive technology, latest features, and extreme luxury, INFINITI Q50 and Q60 are the brand's power couple, offering irresistible features, technology, power, and style options.
The performance quotient
One of the most important aspects to keep an eye out when purchasing a car is performance. The INFINITI Q50 boasts 3.0-liter, twin-turbocharged V6 technology that will take you places with its choice of 300- and 400-horsepower engine that reverberates the brand's promise of going beyond limitations.
The INFINITI Q60 on the other hand gives you a choice of 300 and 400 horse-power engines, and with rear-wheel drive and 7-speed automatic transmission. This means there are no compromises on performance power. Both cars have powerful engines that make all your long or short drives memorable ones.
Designed to impress
Whether you drive down to your office every day, or go out on long drives to explore the UAE, both the INFINITI Q50 and INFINITI Q60 can make any location 'Instagramable.'  The INFINITI Q50, for example, shows off a chiselled, athletic design with intricate details that add to its head-turning looks, and its LED headlights, crescent window, and sculpted body make it appear aesthetic and stunning.
The Q60, on the other hand, can be defined with all possible adjectives synonymous with elegant, powerful, and unique as it exudes opulent craftsmanship with meticulous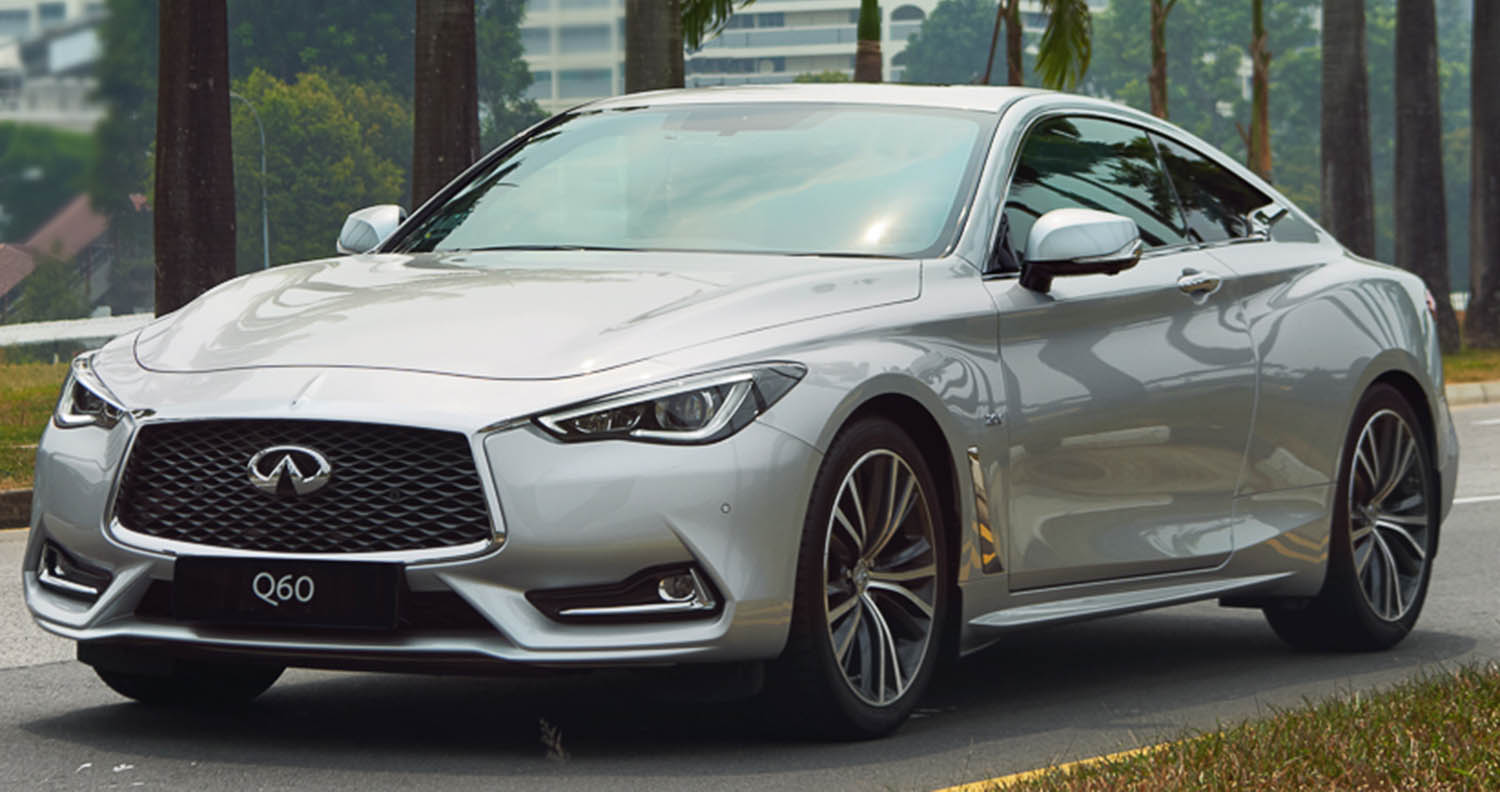 design elements. Think of a double-arch grille, chrome exhaust finishers, aluminium alloy wheels, and black mirror caps: they make it one of the most eye-pleasing INFINITIs ever launched.
The tech-tonic INFINITIs
The INFINITI Q50 houses all the latest technological features to keep you connected as you drive with the help of Apple Carplay, Android Auto and the exclusive INFINITI INTOUCH, in addition to two key features that add icing to the cake, including a powerful built-in Wi-Fi hotspot that pairs 7 Wi-Fi enabled devices at a time and an audio system that features 16 speakers from the Bose® Performance Series.
The Q60 syncs your contacts, calendars, and mobile apps (whether through Apple CarPlay or Android Auto), along with Drive Assist Technologies, to offer an unparalleled sense of ease and confidence. It is equipped with predictive technology that senses and reacts to surrounding situations wisely, giving the drivers an unmatched peace of mind.
Where to find the power couple?
Arabian Automobiles, the flagship company of the AW Rostamani Group and the exclusive dealer for INFINITI in Dubai, Sharjah and the Northern Emirates, is your destination to drive home with the commanding, tech-powered, and super luxurious INFINITI Q50 and INFINITI Q60.