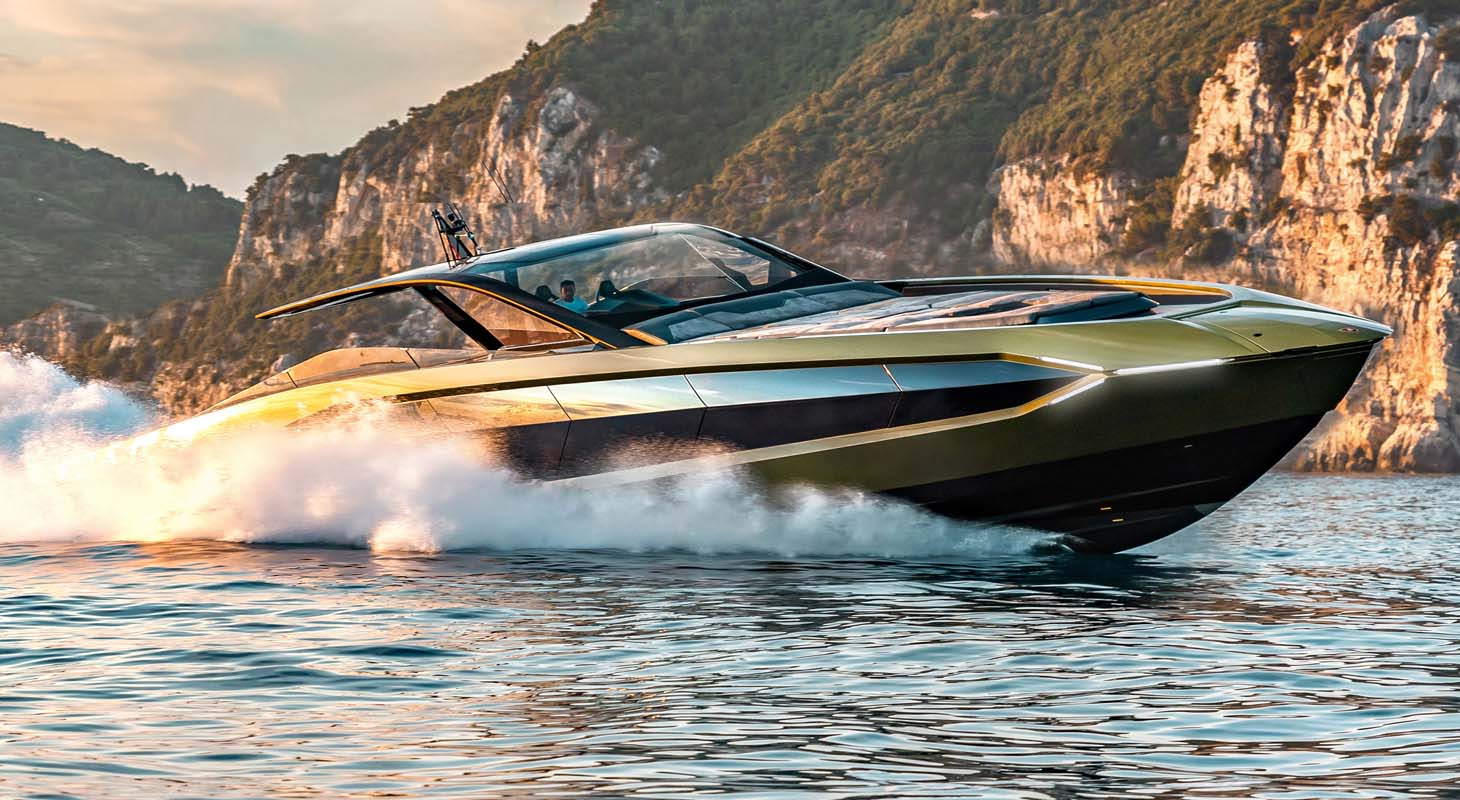 The first Tecnomar for Lamborghini 63, the latest-generation motoryacht built with the combined know-how of Automobili Lamborghini and Tecnomar, The Italian Sea Group brand, was delivered to its owner a few days ago.
Tecnomar for Lamborghini 63 draws inspiration from the design, colors and details of the Sián FKP 37, the first Hybrid super sports car of the House of Sant'Agata.
"We are proud to see the essence of Lamborghini DNA that today sets out to sail the sea with the same attitude of our super sports cars that race across the asphalt. This yacht is proof that the shared values and perfect synergy of the two teams are the key for executing excellent projects" said Stefano Rutigliano, Strategy Director of Automobili Lamborghini.
The motoryacht is fitted with two MAN V12-2000HP engines, which make it the fastest yacht in the Tecnomar fleet of The Italian Sea Group. What's more, by using carbon fiber – a typical element of Lamborghini cars – it is part of the exclusive category of ultralight yachts with a weight under 24 tons.