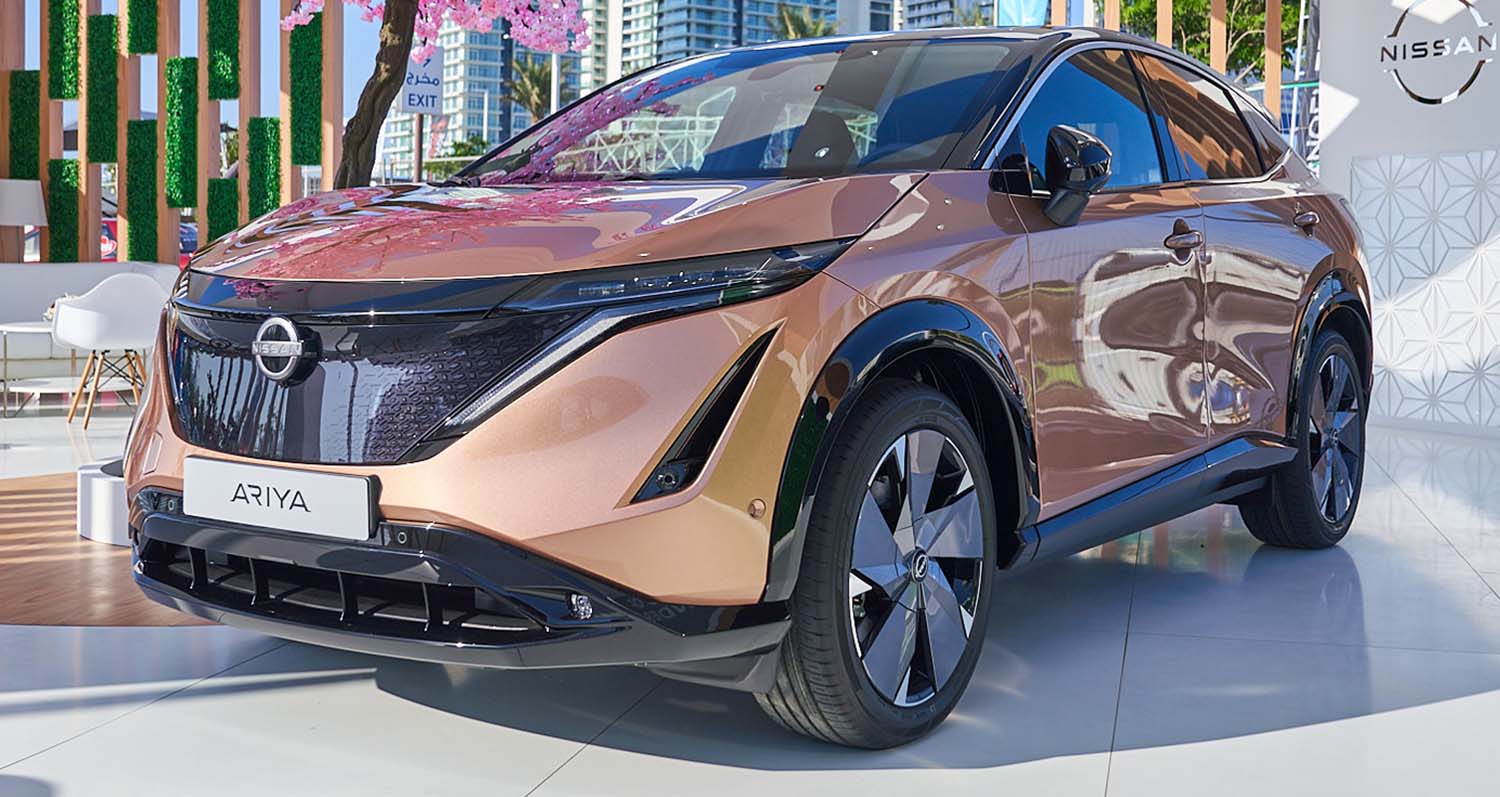 Making its first public showcase in the Middle East, Nissan's all-electric crossover, Ariya, is set to make a bold statement and amaze audiences at #NOFILTERDXB – the most fabulous and experiential motor cars and urban lifestyle festival of the year. Set to run from 24th – 27th November at Dubai Harbour, the Nissan Ariya showcase is powered by Arabian Automobiles, the flagship company of the AW Rostamani Group and the exclusive dealer for Nissan in Dubai, Sharjah and the Northern Emirates.
Following its exclusive showcase at Expo 2020 Dubai last month, the Ariya symbolizes Nissan's forward-looking journey into the future of electrification and sustainable mobility. Representing the ultimate expression of Nissan Intelligent Mobility, the Ariya combines advanced electric-vehicle technology with a new level of seamless human-machine interface connectivity, offering an entirely new driving experience to customers.
Michel Ayat, CEO of AWR Automotive, said: "As part of our continuous mission to align with the Dubai Clean Energy Strategy to make public transport emission-free by 2050, it gives us great pride to be showcasing the Nissan Ariya, which seeks to deliver the brand's promise of innovation and excitement that is accessible to everyone. Dubai is exemplary in its vision of becoming a smart city, investing in infrastructure and providing financial advantages to EV drivers to promote electric mobility. As the pioneer that took electric cars to the global mainstream, Nissan is again breaking the mold in designing and building EVs with the Ariya."
Showcasing the Ariya at #NOFILTERDXB reflects Nissan's commitment to the UAE and the Middle East as whole, which represents a key region of opportunity for the brand. Through global platforms such as Expo 2020 Dubai, where Nissan is the Official Automotive Partner, Nissan shares a tenacious bond with the UAE, which is distinctively evident as they converge to build a more sustainable future.
Thierry Sabbagh, Managing Director at Nissan Middle East, said: "By daring to do what others don't, we are proud to share our vision for the future of mobility with our customers in the UAE and across the region. Our focus on innovation and human-centric mobility solutions builds on our global expertise and progressive vision as we accelerate towards a safer, more sustainable and connected world. Showcasing the Ariya to the public for the first time in the region serves as a glimpse into the future that we are building today."
Inspired by Nissan's design philosophy – 'Timeless Japanese Futurism, the Ariya is characterized by a distinctive Japanese approach conveyed in a simple-yet-powerfully modern way. The Ariya also embodies Nissan's philosophy of designing vehicles around the driver, making them both intuitive and exciting.