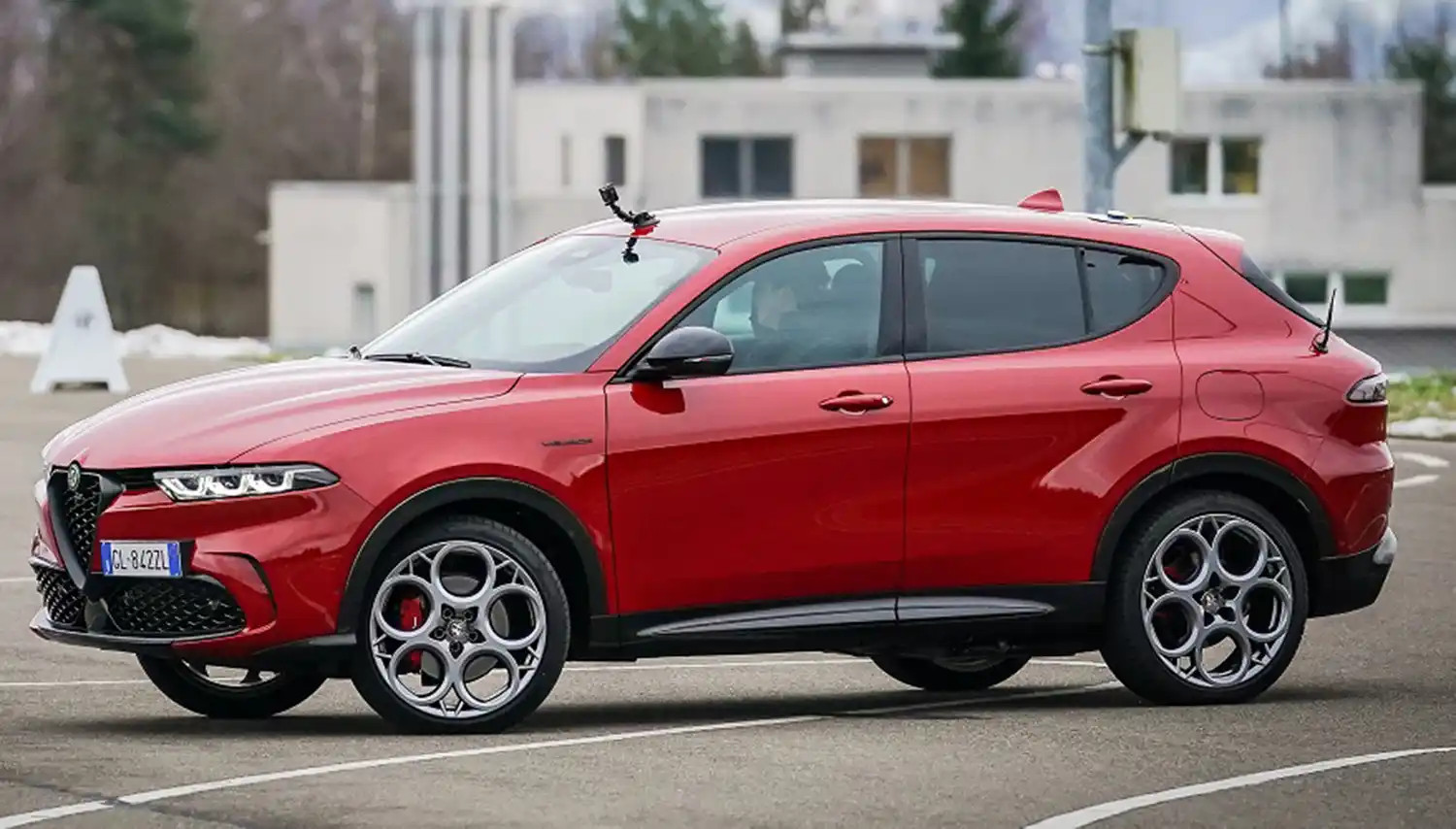 The Alfa Romeo F1 Team's annual preseason retreat once again took place at the Sauber Motorsport factory in Hinwil (CH) at the team's headquarters. In an atmosphere of togetherness and concentration, the team met up to focus on their strategies and goals for the upcoming world championship. Last season the Alfa Romeo F1 team took sixth place, their highest placing in the last decade.
In addition to the managerial team, this important meeting could not help but include Valtteri Bottas and Zhou Guanyu, the Alfa Romeo F1 Team drivers who soon will start single-seater tests for the 2023 season. The goal now is to transfer the team's passion for their work to the track.
Starring alongside the drivers in Hinwil, there was the new Tonale Plug-In Hybrid Q4, the highest-performing version of the range and the model which the Italian brand intends to base its paradigm of "Efficient Sportiness" on. Under the drivers' scrutiny, the Tonale Plug-In Hybrid Q4 showcased Alfa Romeo's trademark driving pleasure which stands out for its best-in-class agility, lightness, and driving dynamics. In this case the vehicle and drivers took part in a dynamic reactivity test on a track with a series of "doors" equipped with sensors which, with the passing of the vehicle, progressively turned on and determined its route.
The Tonale Plug-In Hybrid Q4, the paradigm of "Efficient Sportiness" according to Alfa Romeo
The Tonale Plug-In Hybrid Q4, which will soon be available in all Alfa Romeo showrooms, completes the proposals of the Tonale, the first model with which the brand made its entry into the world of electrification. The new top-of-the-range version is the first step towards the sportiness of the future according to Alfa Romeo, which is radically changing and looking towards a new era of connectivity and electrification while remaining loyal to the brand's DNA of noble Italian sportiness since 1910.
An expression of the new paradigm of "Efficient Sportiness", the Tonale Plug-In Hybrid Q4 is the most efficient Alfa Romeo ever with up to 26g/km of CO2 emissions which allow free access city centers, over 80 km of fuel mileage in full-electric mode for a superior daily range, and up to 600 km of total fuel mileage for long distance driving on motorways. The Tonale Plug-In Hybrid Q4 combines efficiency and sustainability with the most in sportiness. The 280 HP of total power places it at the top of its segment, with 0-100 km/h acceleration in just 6.2 seconds, and a maximum speed of 135 km/h in full electric mode, which can reach 206 km/h in hybrid mode. The sensation of power which can be reached in acceleration is amplified by the e-AWD system, as the instant torque of the electric engine makes the rear axle respond as soon as the accelerator gets pressed.