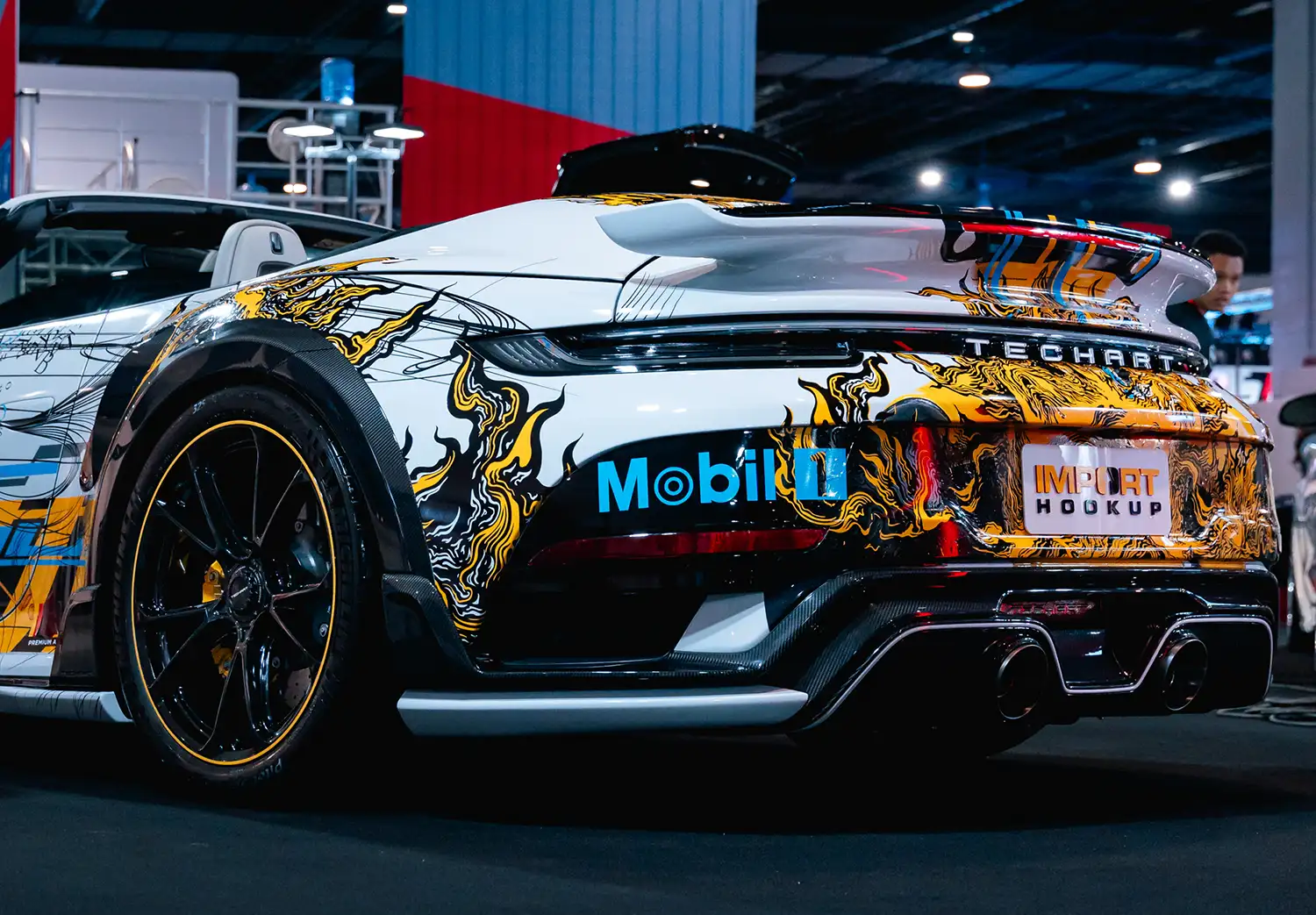 TECHART takes center stage with an one-of-a-kind GTstreet R Art Car at the Manila Auto Salon 2023. The TECHART GTstreet R Cabriolet showcases contemporary artwork by the globally acclaimed multi-media artist Ronald Ventura.
As the exclusive importer and sole authorized distributor of TECHART in the Philippines, Import Hookup exhibits premium Porsche individualization at the Manila Auto Salon 2023 from November 16-19 at the SMX Convention Center.
For the second year in a row, TECHART Philippines presents an unique TECHART GTstreet R based on the Porsche 911 Turbo S Cabriolet. After the spectacular reveal of the first GTstreet R Art Car at last year's show, the new GTstreet R Cabriolet Art Car features an impressive artwork by the owner and world-renowned Filipino artist Ronald Ventura. The multi-layered masterpiece transforms the exterior of limited edition model into an expressive canvas. Ronald Ventura, celebrated as one of Southeast Asia's foremost artists, is recognized for his paintings and sculptures characterized by intricate layering of images and distinct styles.