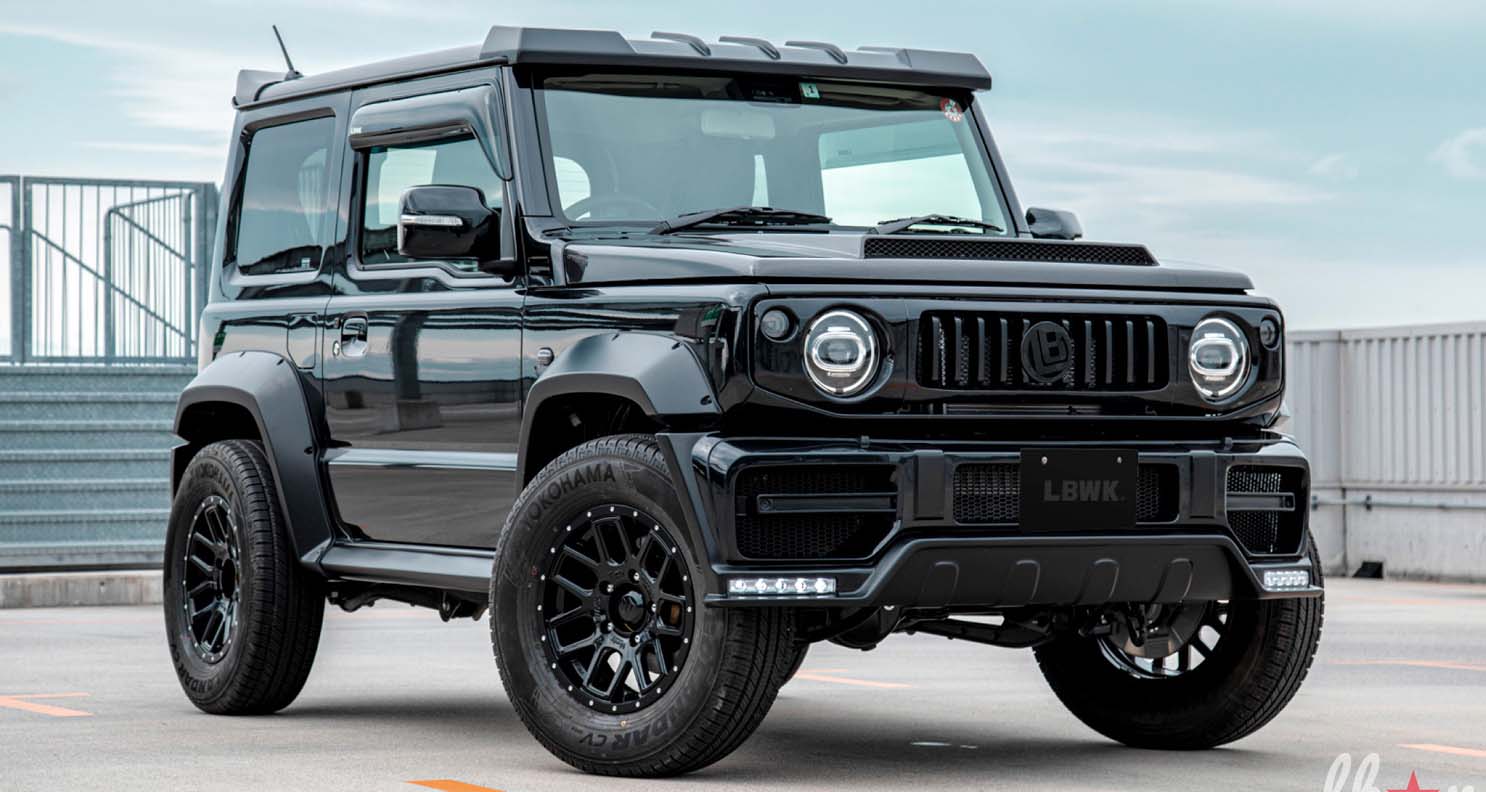 The Latest generation of the Suzuki Jimny is a huge success, where, since along with its off-road capabilities, the main reason for this success is its classic exterior boxy design.
Jimny looks like a mini Mercedes-Benz G-Class, and many aftermarket companies modified it to look more and more like the G-Class.
In the same context, Japanese aftermarket tuner Liberty Walk has created a series of modifications to the Jimny, making it look the boldest and most eye-catching model to date.
Jimny's exterior comes in gloss black and the front fascia has undergone a complete makeover with revised headlights, black decals, a black grille and a different sporty bumper with signature LED daytime lights.
Liberty Walk also installed a new hood with a large scoop with the big bonnet similar to the one used on the Mercedes-AMG G 63.
Modifications continue to the sides as the tuner installed black aftermarket wheels and exhaust mods. The side windows feature prominent edges, while a large roof spoiler is featured.
Finally, a few changes were made to Jimny's cabin, including fitting black leather across the front and rear seats.
Mechanically, the 1.5-liter 4-cylinder engine with a power of 102 hp at 6000 rpm and 130 Nm of torque at 4,000 rpm has not been modified.