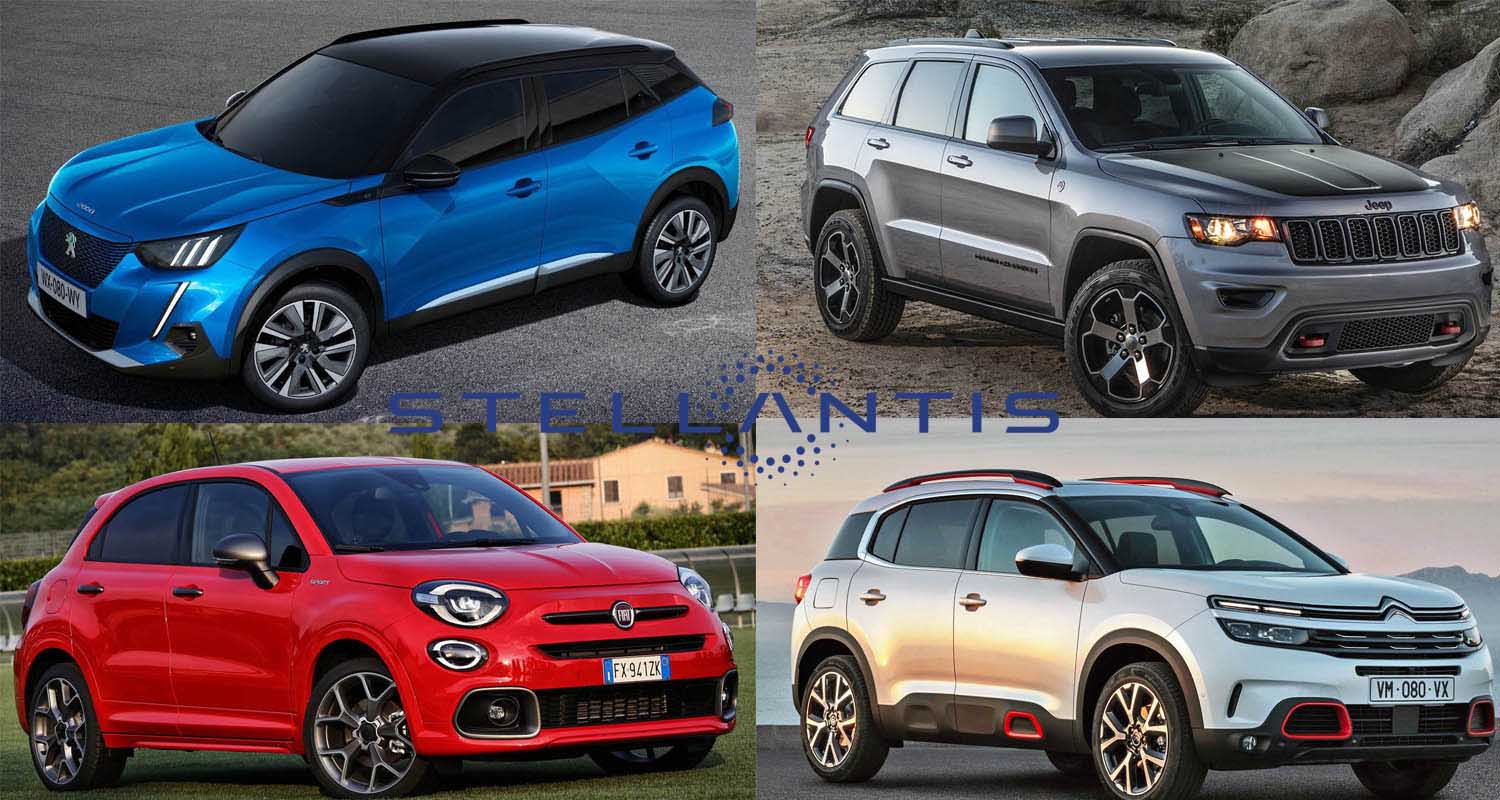 As a new company formed on January 17, 2021, Stellantis N.V. posted its results for 2021 earlier last month, highlighting the group's record sales, turnover and probability all over the world. In line with its global direction, the automaker hosted a roundtable in Dubai for stakeholders and key media to present its first ever results for the Middle East and Africa since its inception.
Markus Leithe, Group Managing Director, Stellantis MEA; Marco Melani, Managing Director, American Brands at Stellantis MEA; and Rakesh Nair, Managing Director, European Brands at Stellantis MEA presented the key growth factors for Stellantis in 2021, concluding the financial year with a very strong overall outcome as well record performances from individual brands such as Jeep, Ram and PEUGEOT.
In the Middle East and Africa, consolidated shipments were up 6%, while market share grew in most major market's year-on-year. The UAE saw a 41% increase across all brands from the same period last year, with Jeep increasing sales from 25% and PEUGEOT increasing by 70% respectfully. Saudi Arabia witnessed a 36% growth across all Stellantis products with PEUGEOT being the automaker's highest performing brand with a 222% growth over the same period in 2021.
"At a global level, Stellantis had an outstanding first year, achieving net revenues of €152 billion, up 14% year on year. A significant part of the growth was the performance in the Middle East and Africa, where almost 38,500 units were sold across all our brands, a 30% increase since 2020. This was also helped greatly by rapid expansion into new countries in the region, including a partnership with Petromin in Saudi Arabia, which saw multi branded showrooms opening in Jeddah, Riyadh and Dammam, with more planned across the entire kingdom. I'm also happy with the performance of the Jeep, Ram and PEUGEOT brands that achieved record growth, and look forward to what 2022 has in store for this region," said, Markus Leithe, Group Managing Director, Stellantis Middle East.
A key growth factor for Stellantis in 2021 can be attributed to its aggressive expansion in the Middle East and Africa. Stellantis now has 11 brands present in 10 new countries across the region, and 26 partners, along with 77 new vehicles sites, and 97 aftersales sites.
Stellantis set out to create its network strategy focusing on performance, transformation and expansion, buoyed by strong new corporate identities for major brands in its portfolio, including Jeep, PEUGEOT and Alfa Romeo.
Sales numbers have largely been driven by the top three brands in the region, namely Jeep, Ram and PEUGEOT, with Jeep selling 13,777 SUVs in 2021, a 29% increase on 2020. The most popular model for the brand was the Grand Cherokee, with 5,898 models sold, followed closely by the ever-popular Wrangler, selling 5,805 units.
2021 saw Ram dominate the full-size pickup segment with the introduction of its 1500 and TRX models. The brand achieved record results, selling 3,384 trucks in the region, a 29% increase on 2020. This was helped greatly by Ram's new corporate identity, focusing on the "Work Hard, Play Hard" strategy.
The biggest success story for Stellantis in the region has been PEUGEOT, with the European automaker introducing a selection of stylish, technologically advanced and efficient models. These include the 3008, which sold 1,133 models in 2021, a 44% increase over 2020, as well as the all-new Peugeot 2008, which enjoyed a massive 1,153% growth over 2020.
PEUGEOT has also found success in its light commercial vehicles, namely the Partner and Expert cargo and passenger vans, representing well over half of Peugeot's total vehicle sales in the region in 2021, selling 2,315 and 1,475 respectively. This can be largely attributed to increased demand for light commercial vehicles thanks to increased e-commerce driven by the pandemic.
Looking forward, Stellantis has strong plans for the Middle East and Africa that are backed by its global EV strategy to offer the most suitable electric and hybrid mobility solutions that meet the requirements of customers and stakeholders. The automaker is currently working with local authorities across the region, preparing for the launch of the PEUGEOT e208 and 2008 in the first half of 2021 and electric LCVs in the second half to complement its already existing PHEV, the PEUGEOT 3008 Hybrid-4. A variety of other EV models will also be introduced in the near future across the entire Stellantis product portfolio.