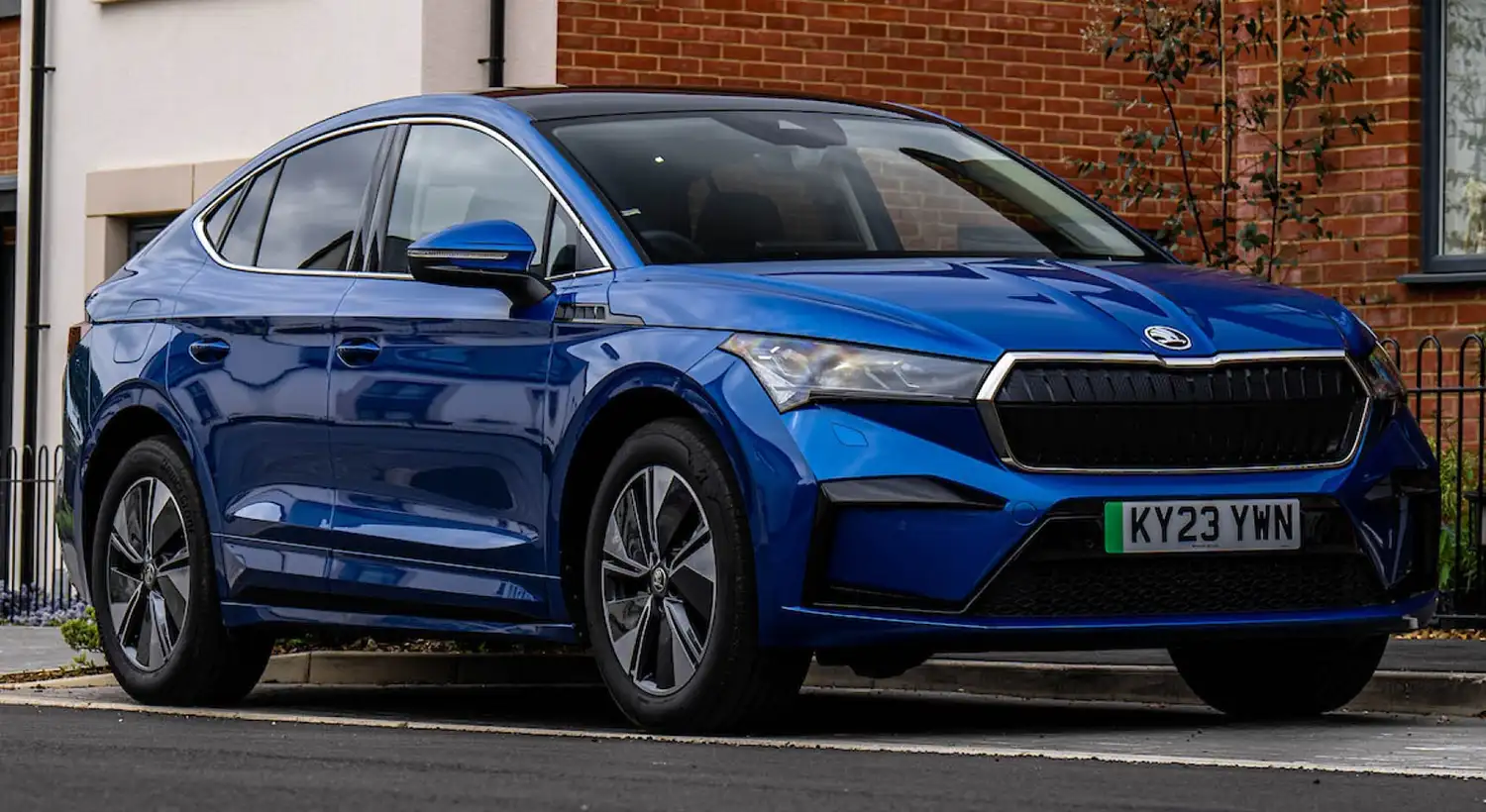 Škoda is offering owners of the Enyaq and Enyaq Coupé hassle-free access to more than 500,000 public charging points across Europe – from multiple suppliers – thanks to its Powerpass app and card.
As the number of electric car charge points across the UK continues to grow, drivers often face the confusion of needing multiple apps and memberships to get a top-up. Powerpass takes away the need for numerous apps with Enyaq owners able to access and pay directly at over 500,000 EV charge points.
The Powerpass map, available on both the Enyaq's infotainment screen and on the Powerpass app,  shows public charger locations along with detailed information about the charger such as operating hours, availability, maximum charging power and prices.
Membership: Charge Free, Simply Charge and Charge Faster
Owners can choose between three levels of Powerpass membership: Charge Free, Simply Charge and Charge Faster. The subscription period is one month with an automatic renewal and possibility to cancel. Customers can upgrade at any time or downgrade at the end of the month.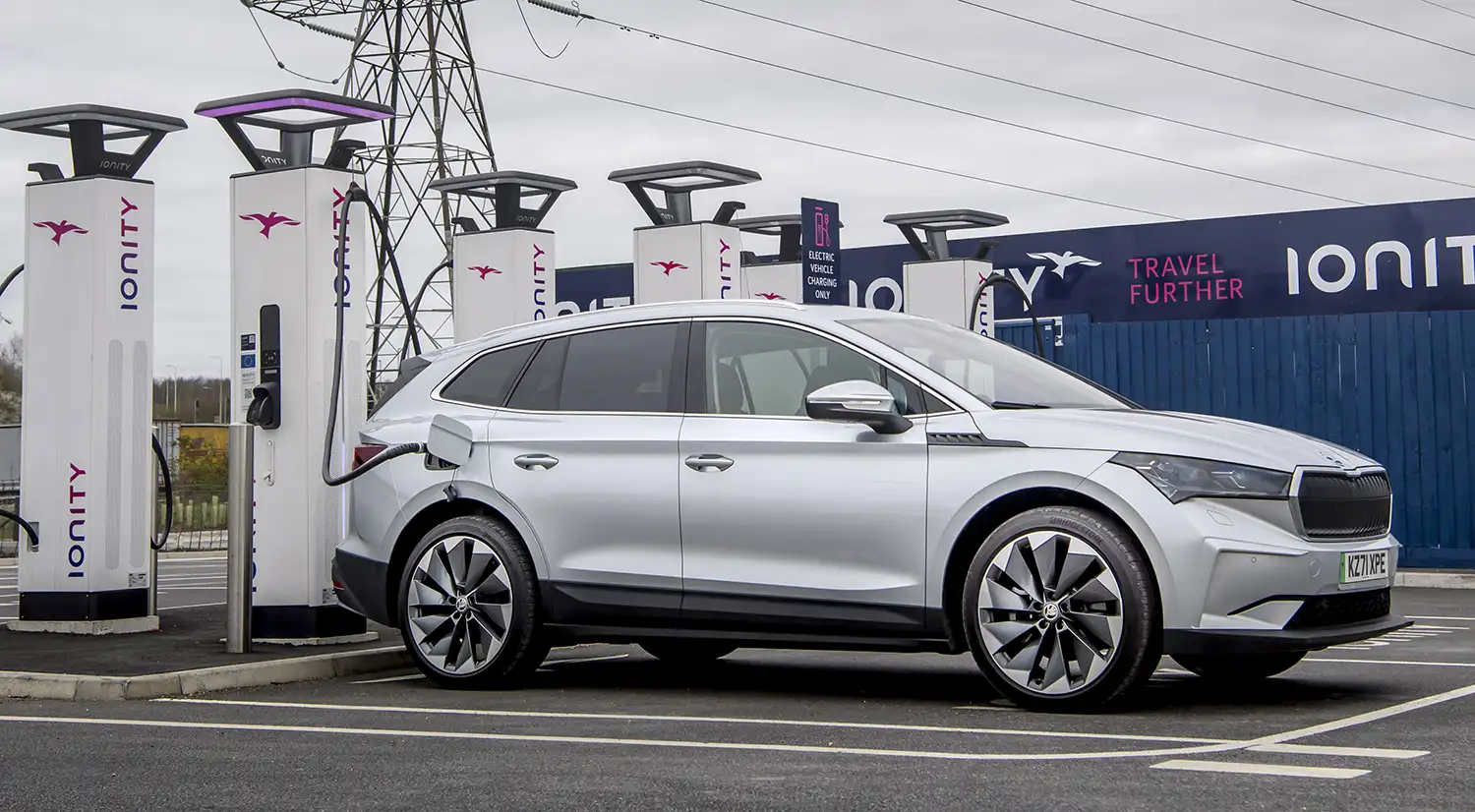 Charge Free has no monthly fee and is the best option for drivers who are not planning to use public charging points too often. Simply Charge is available with a £4.99 monthly fee and offers reduced rates for public AC and DC chargers, excluding the IONITY network. Charge Faster is the ideal option for those who predominately use public charging stations, including IONITY chargers. Priced at £13.99 per month, the Powerpass membership offers reduced rates at public chargers including £0.49 per kWh for AC charging,£0.66 per kWh for DC charging and only £0.44 per kWh at Selected Partner Network chargers, which includes IONITY plus other selected partners across Europe.
Getting started
Once the driver has chosen their membership package, they simply need to pair their car to the Powerpass app using the vehicle's VIN number. When set up, Škoda will send the Powerpass card to the owner.
Drivers can initiate a charge with the Powerpass card or via the app and monitor their car's battery level from their smartphone app. After charging, there's no need for a credit card as payments are made through the app, plus users can see their charge and payment history all in one place.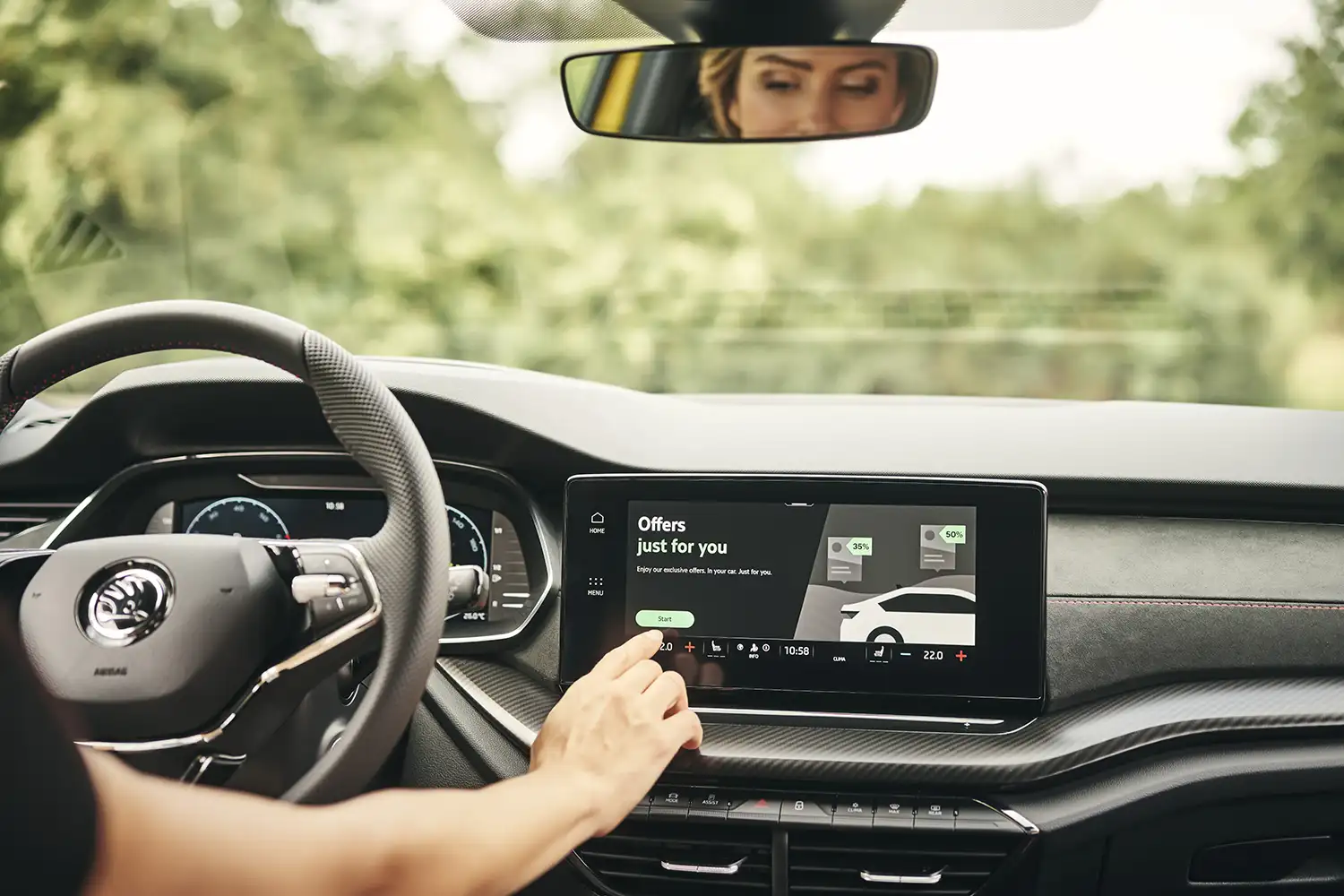 To help drivers find compatible chargers, the in-car navigation and Powerpass app also shows the location of non-Powerpass charging points, differentiating the two with clearly separate symbols and colours, ensuring users will always be able to find the nearest compatible charger if they need to.
More on the Enyaq and Enyaq Coupe
Updated for the 2024 model year, the Enyaq now benefits from power and range increases, as well as faster charging speeds. Refinements to the battery and energy management software delivers a WLTP combined range figure of 249 miles for the Enyaq 60, while at the other end of the range, the vRS offers up to 340 miles.
When the time comes to charge, the 85x and vRS variants now come with faster DC rapid charging capability. Thanks to a speed boost of 40 kW, both all-wheel drive models can charge at a maximum of 175 kW when plugged into a suitable rapid DC charge point.