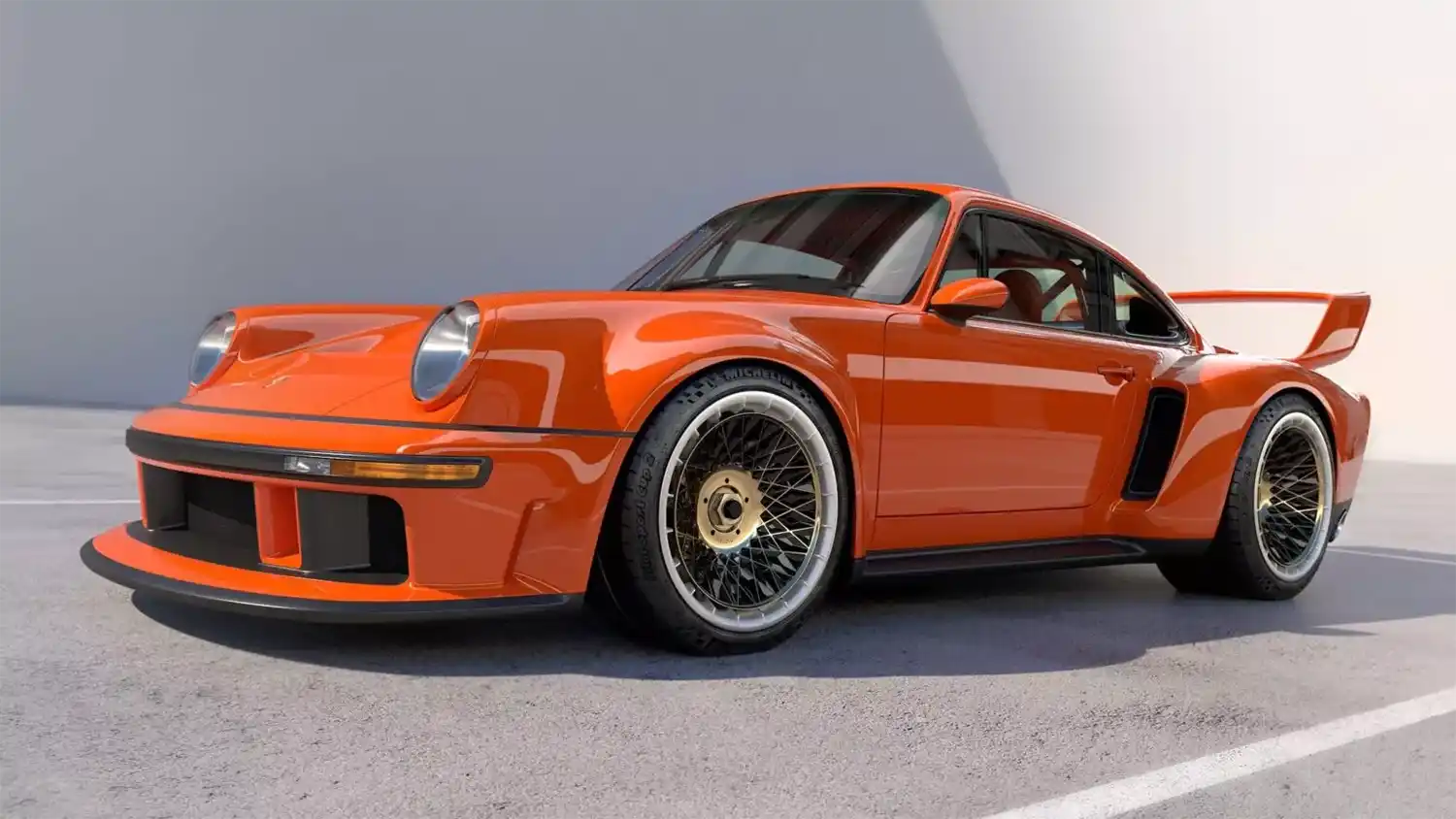 Singer is a California-based luxury specialist that restores air-cooled Porsche 911s in collaboration with their owners. In response to requests from clients, Singer has evolved the Dynamics & Lightweighting Study (DLS) to incorporate turbocharging (DLS Turbo). These latest restoration and modification services, result in the Porsche 911 reimagined by Singer – DLS Turbo.
Singer's latest restoration services offered to enthusiast owners of the Type 964 air-cooled 911
Turbocharging integrated with the results of the Dynamics & Lightweighting Study (DLS)
Personalized at the request of Singer's clients for road or track-focused driving
Celebrating Porsche heritage and the victorious 934/5 endurance racers of the late 1970s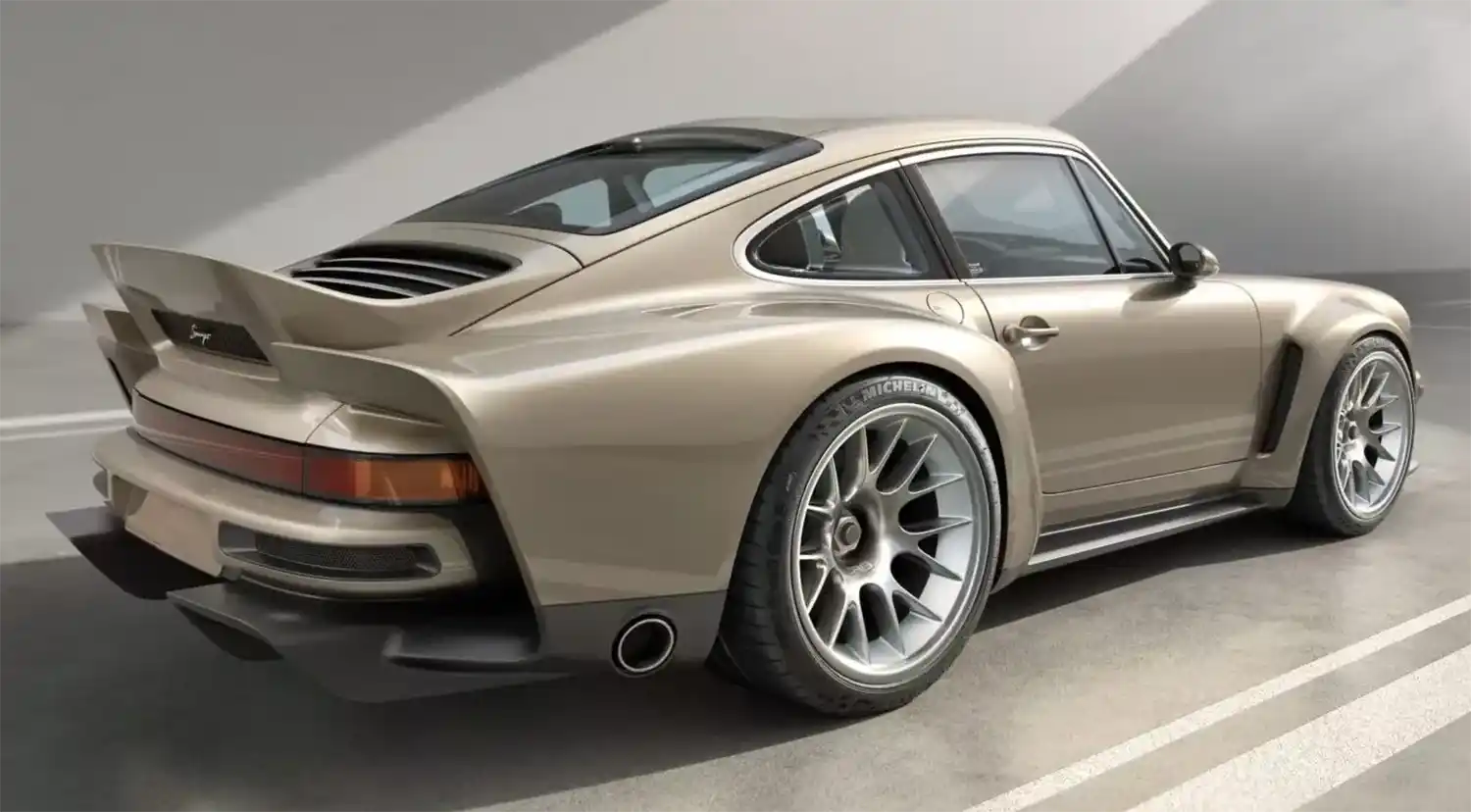 A Celebration of Turbocharged Endurance Racers
DLS Turbo restoration services are imagined with each owner to celebrate the victorious 934/5 endurance racers of the 1970s. In the year that Singer is going racing with the latest turbocharged Porsche endurance racecar, the Type 963, this celebration of racing DNA links past and present.
The Porsche 911 began as a naturally aspirated car, undergoing careful development over the years to optimize road and track performance. Beginning in the mid-1970s, the turbocharged 911 emerged and underwent a similar evolution. In 1977 this led to a racing variant of the 911, known as the Type 934/5, which dominated the SCCA Trans American series, winning 6 of the 8 races and the championship.
man and Founder, Singer Group, Inc. explains:
"I was 12 when my father's friend showed us his Super 8 film of the 1977 Watkins Glen 6 Hours. As the familiar face of a Porsche 911 morphed into impossibly boxed hips, gaping intakes, and a giant double-planed rear wing, I can still remember the shock and the realization that this was the other life of the 911 – the racing car. Since Singer began, I've wanted to return to that moment, collaborate with our clients and celebrate that car – the 934/5."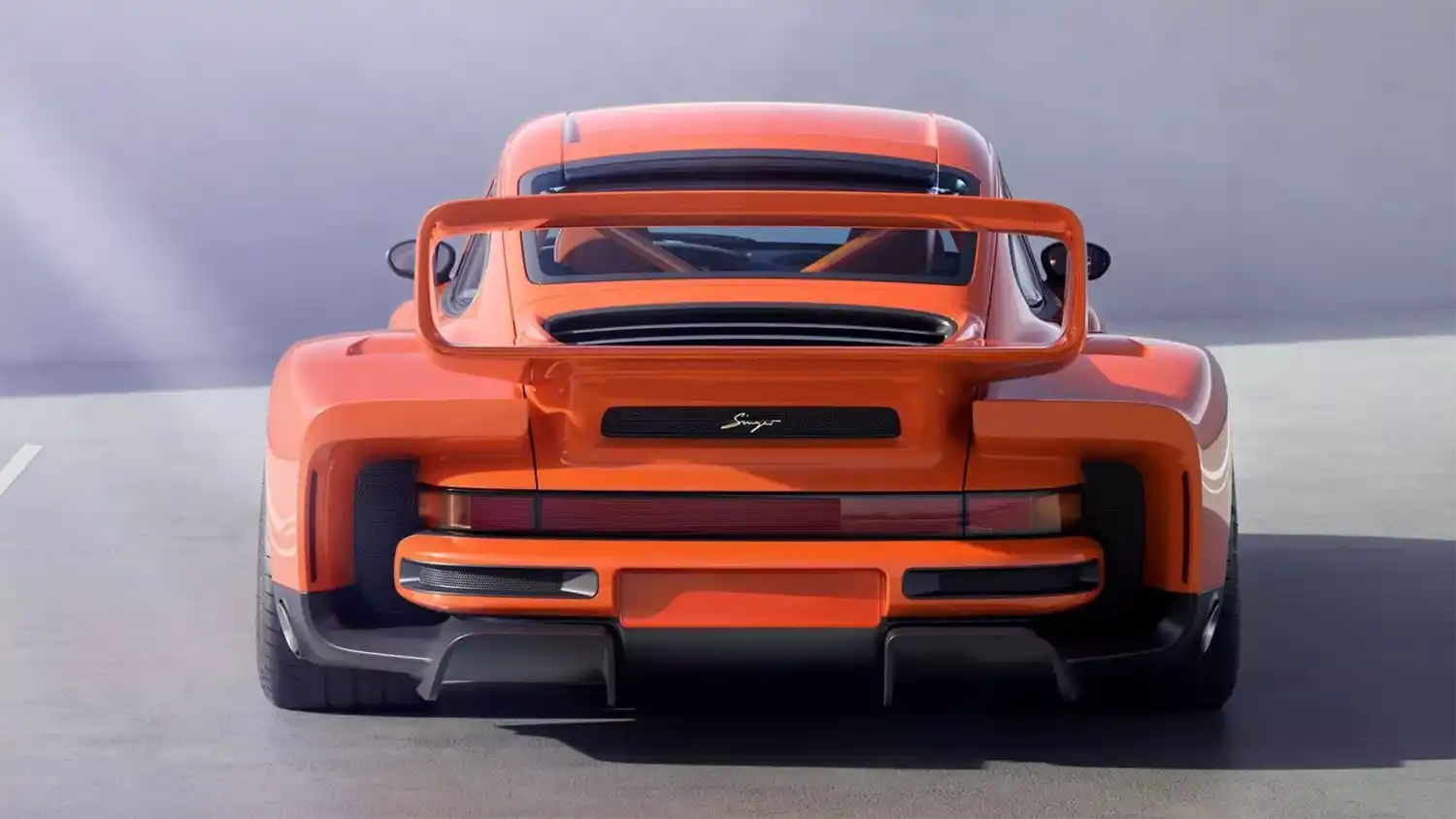 Rob Dickinson, Executive Chair
The Restoration Process
The process begins when the owner of a Type 964 Porsche 911 sends their car to Singer with the request to carry out a personalized restoration. Originally manufactured by Porsche between 1989 and 1994, these sports cars have been enjoyed for thirty years. Really enjoyed.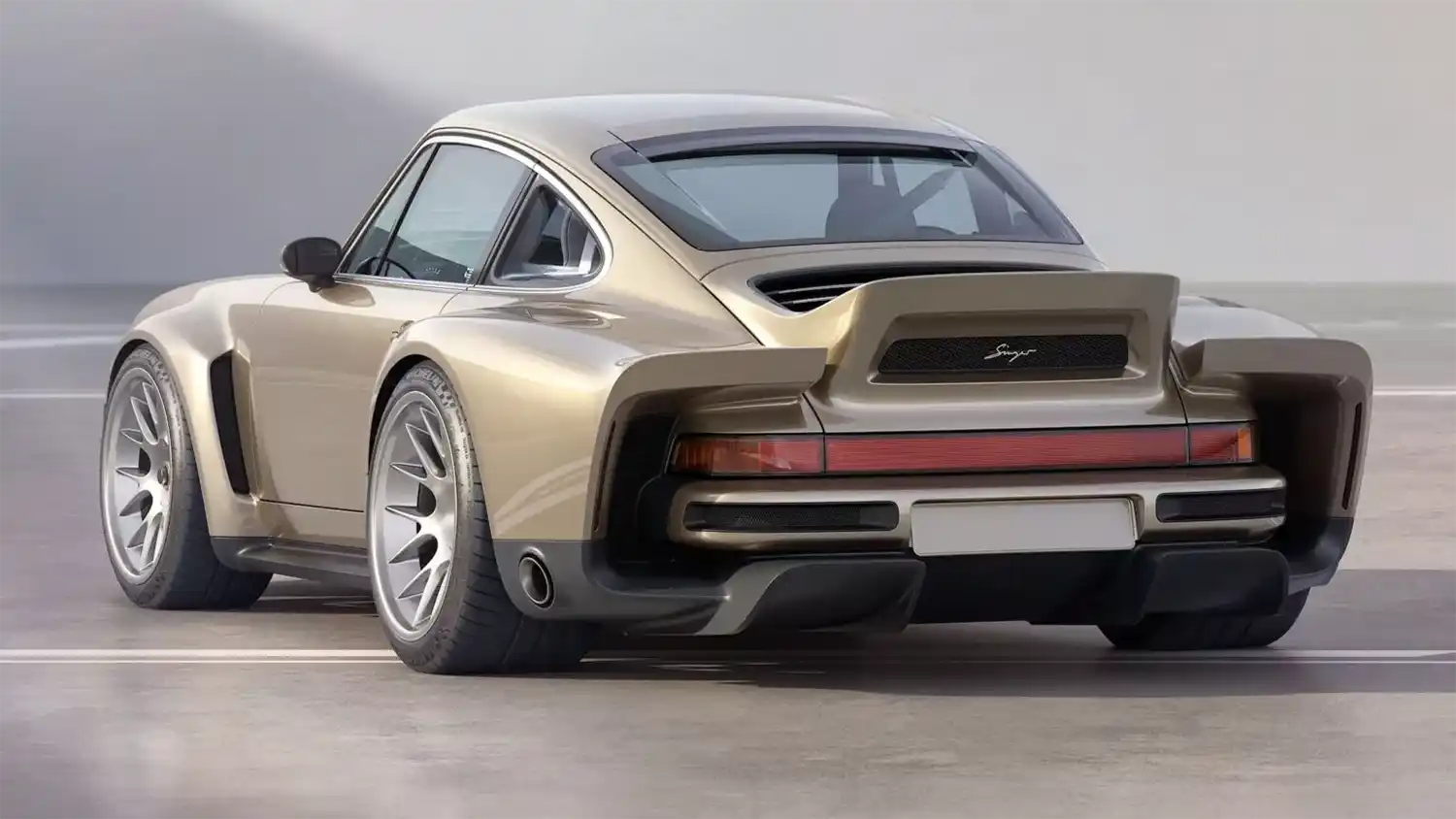 The owner's car is carefully disassembled. The interior is removed, as is the exterior bodywork and all mechanical components, until the steel monocoque (chassis) is revealed. The chassis is painstakingly assessed, cleaned, strengthened, and prepared so that it is in optimal condition for the next stages of the restoration.
Body Restoration
Modified carbon fiber bodywork is used to reduce weight and increase stiffness.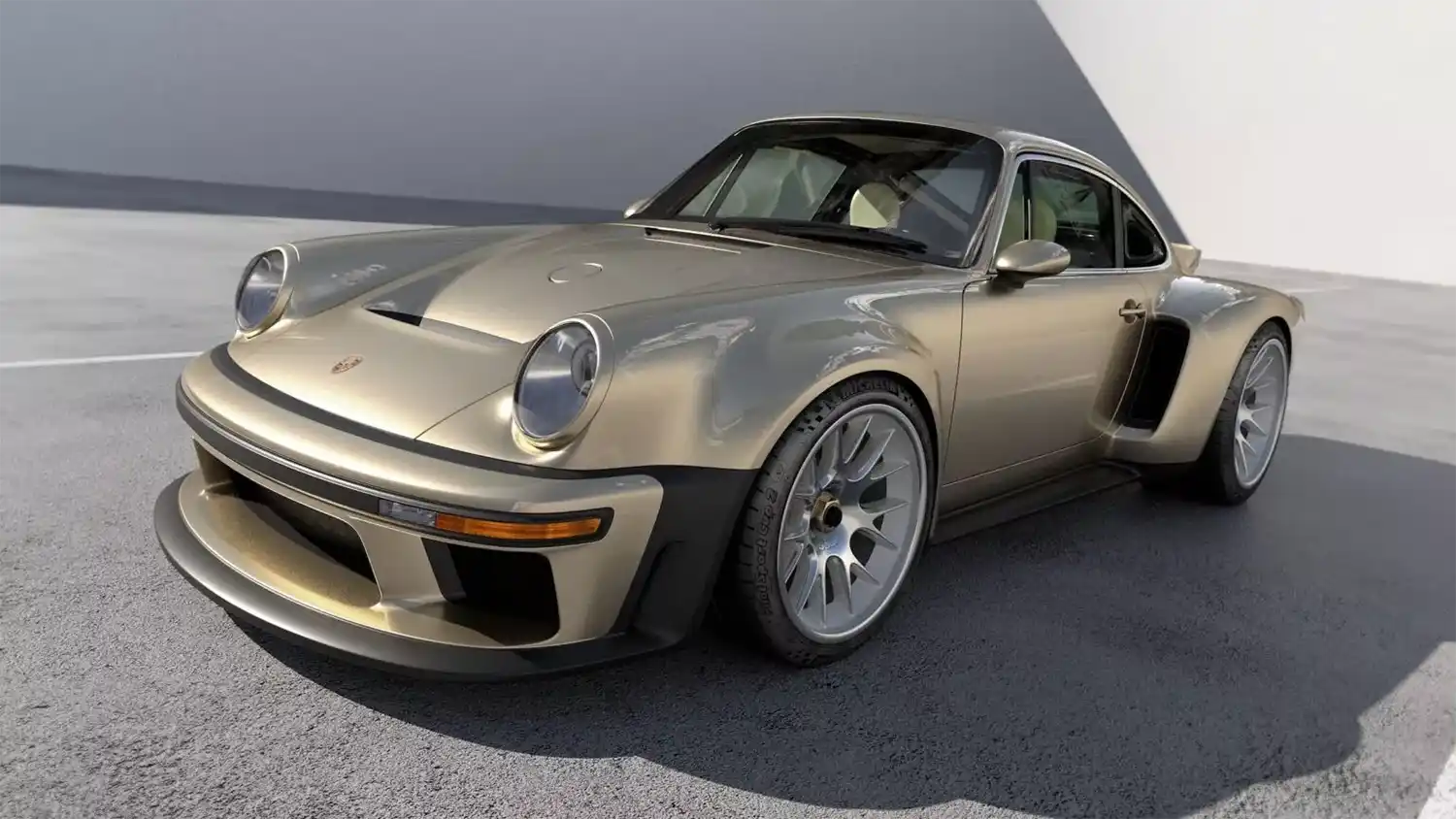 Aerodynamics
The shape of the carbon fiber bodywork is influenced by computational fluid dynamics (CFD) analysis – to optimize aerodynamic performance. A central front intake and hood vent optimize cooling performance, while rear fender intakes and NACA ducts aid brake and turbocharger cooling.
Some owners prefer their restoration be track-focused, while others prefer a road-focused restoration.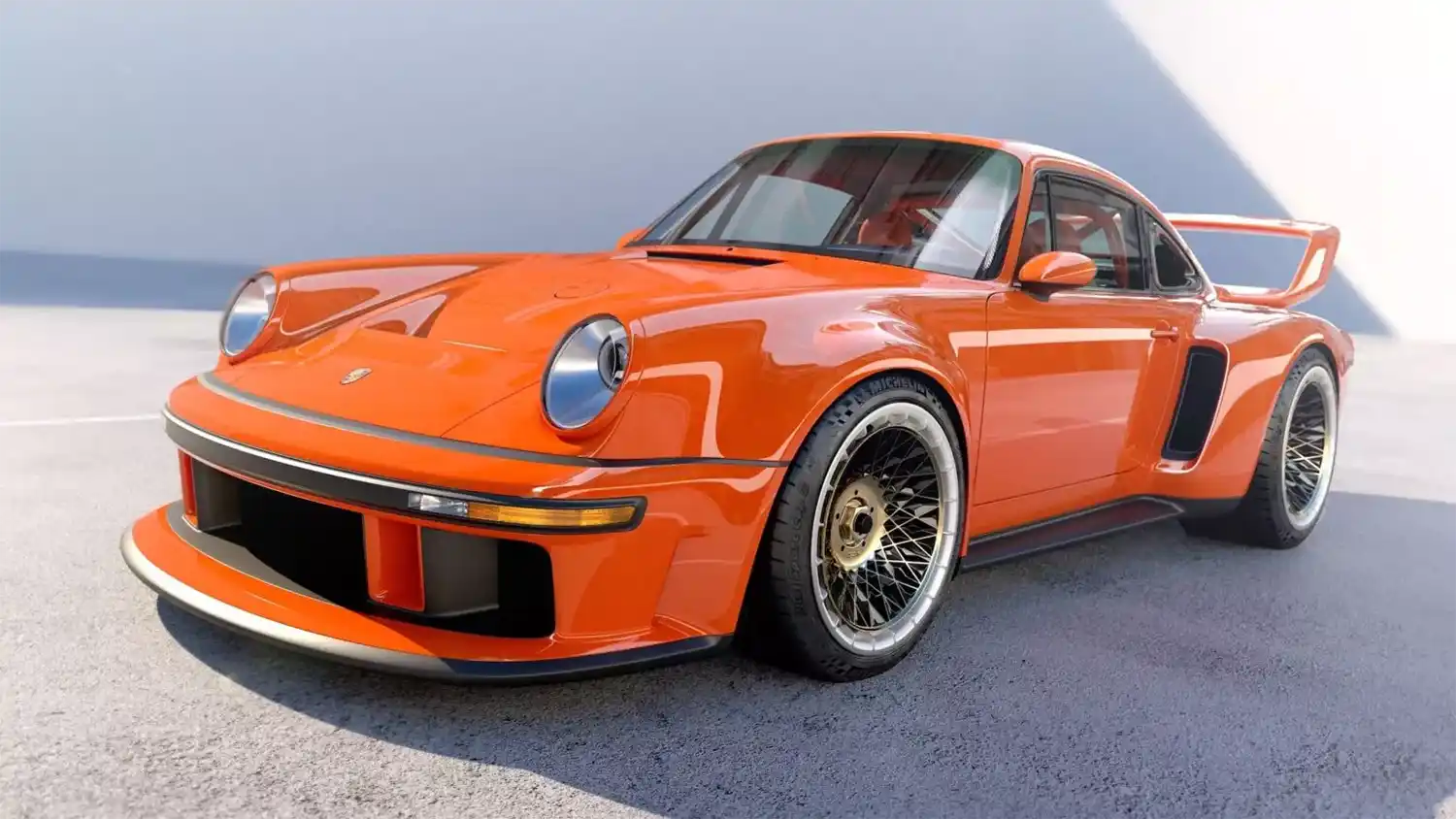 Track-Focused Owner
The car in Blood Orange has been specified by its owner to emphasize track performance, featuring a high-downforce rear wing with adjustable upper element and a track-oriented front fascia with larger splitter.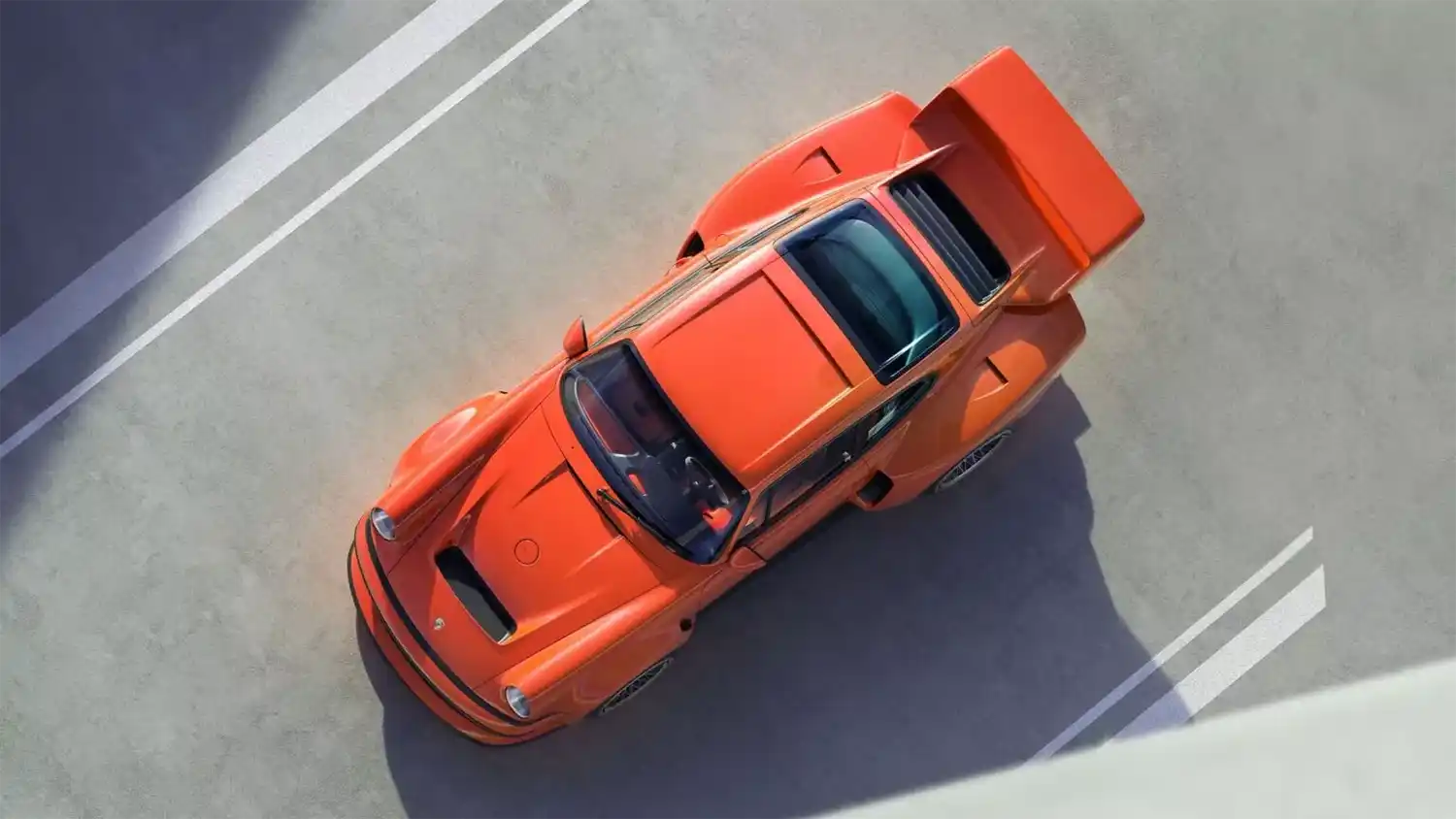 Road-Focused Owner
The car in Moet Blanc has been specified by its owner to be road-focused, including an aero-optimized rear ducktail spoiler and road-oriented front fascia which reduce drag.
Owners may request that their Type 964 is modified to accept both aero configurations. The front fascia and rear decklid assembly can be removed and switched, allowing ultimate personalization and freedom of choice for each owner.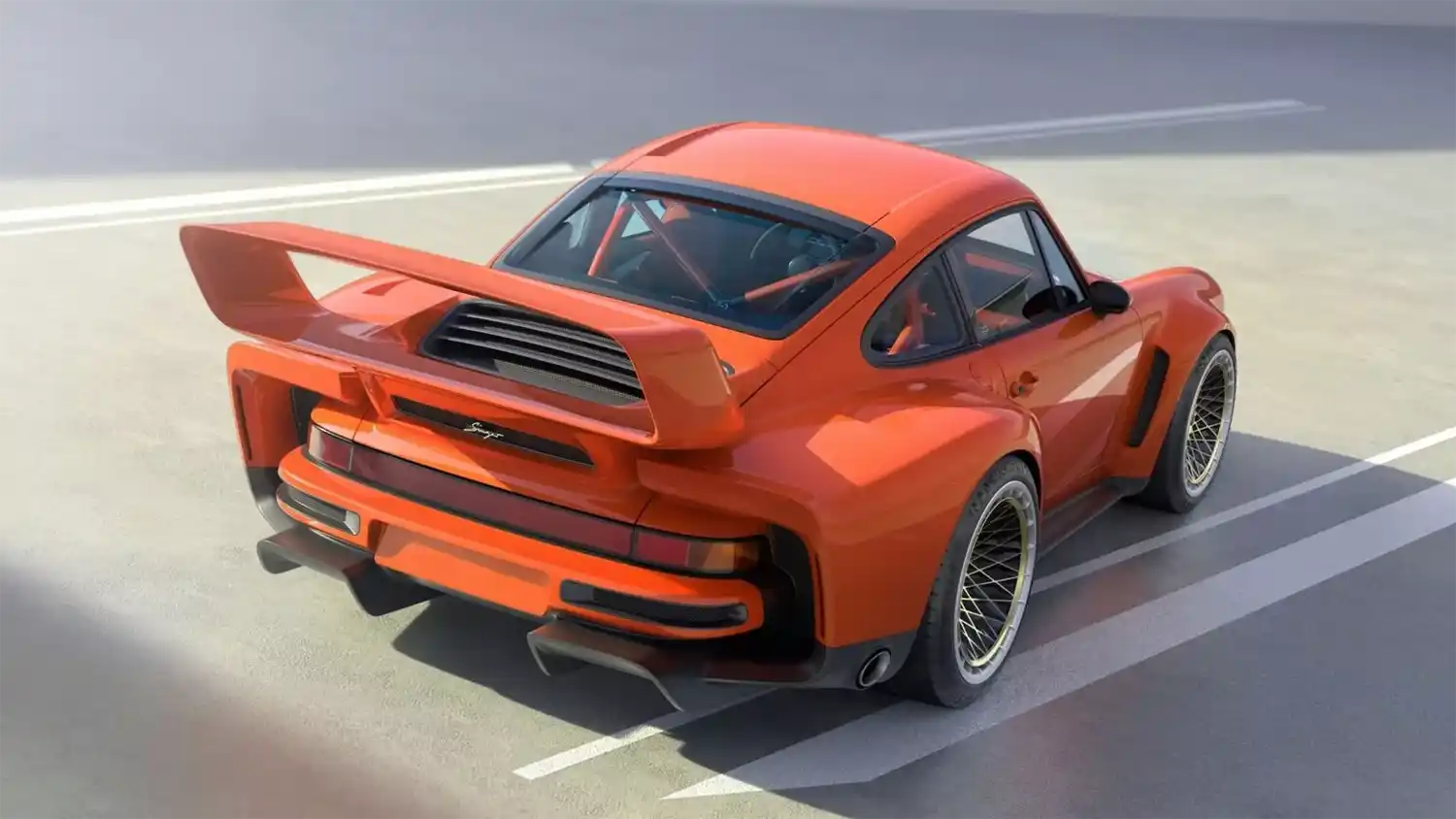 Engine Development
As with all Singer's restoration and modification services, the engine from the owner's Type 964 Porsche 911, is the starting point. The engine is disassembled down to the engine block before being restored using high performance components and modifications to optimize performance.
The unique, 3.8L, 4-valves per cylinder flat-six uses twin turbochargers, with electric wastegates, air-to-water intercooling and a horizontally mounted, electrically powered fan. This evolution of the engine developed for DLS restorations enables power outputs over 700 HP at more than 9000 rpm.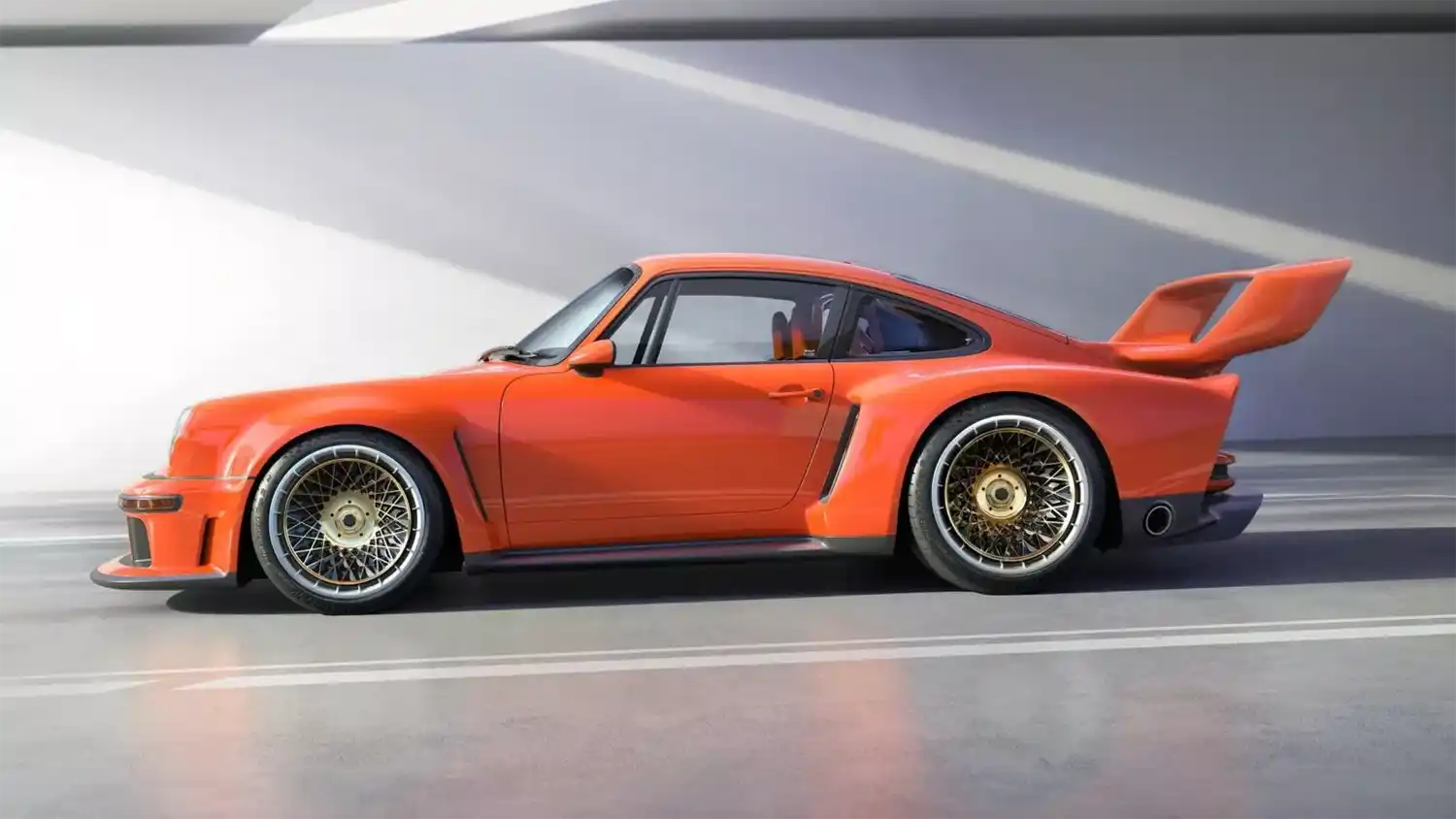 Tailored Driving Experience
At the direction of the car's owner, Singer tailors the character of each restoration individually.
A 6-speed manual transmission sends power to the rear wheels. Track-oriented suspension and bespoke dampers with remote adjustment are among the details that may be considered.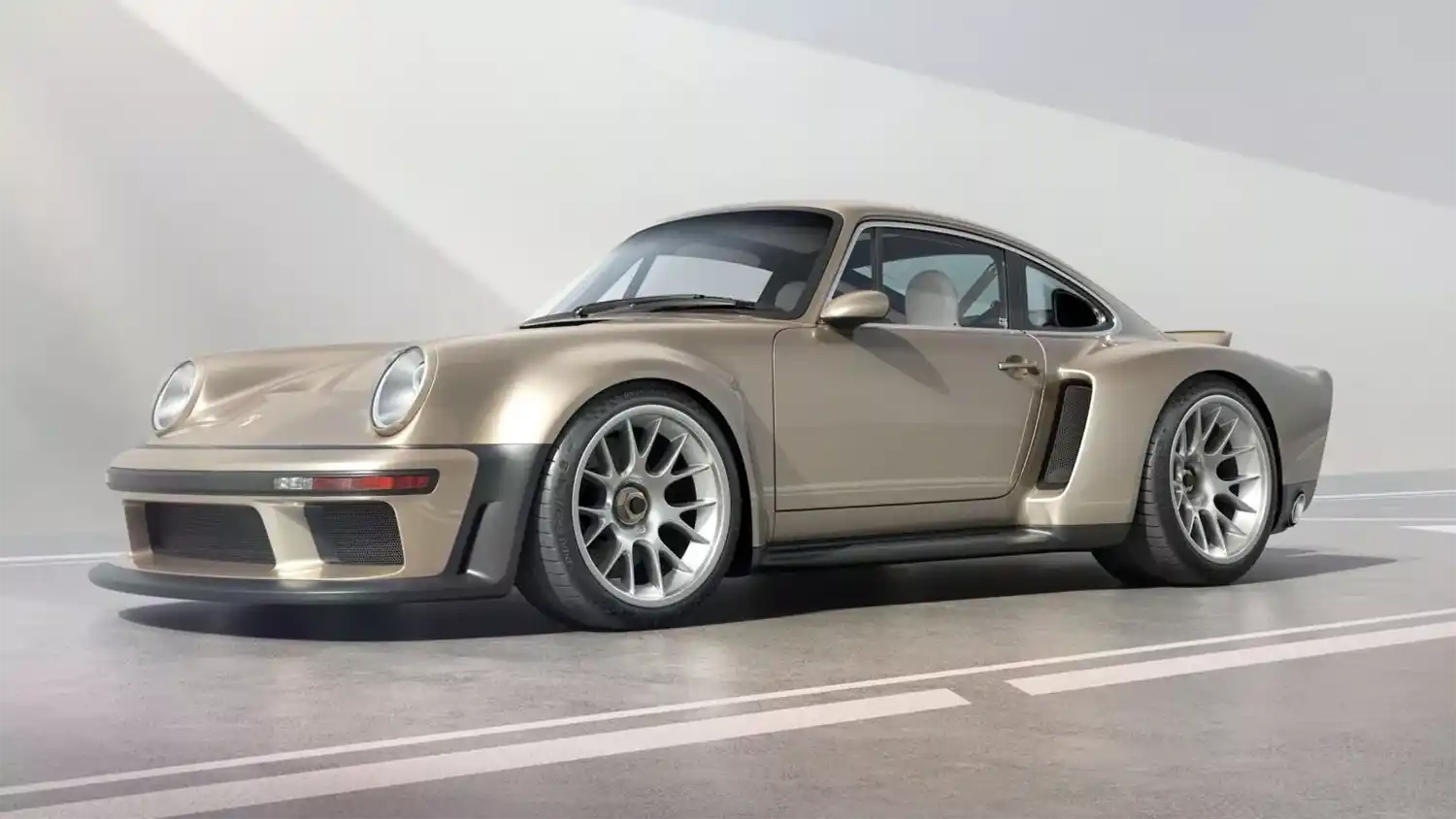 Powerful carbon ceramic discs and lightweight, monobloc calipers for both road and track use are installed. Michelin Pilot Sport Cup 2 or Cup 2R tires are mounted on lightweight 19" (front) and 20" (rear) forged magnesium, centrelock wheels.
The restoration and modification services enable owners to personalize the exterior and interior presentation of their car according to their personal preferences, through bespoke paint, leather, and material finishes.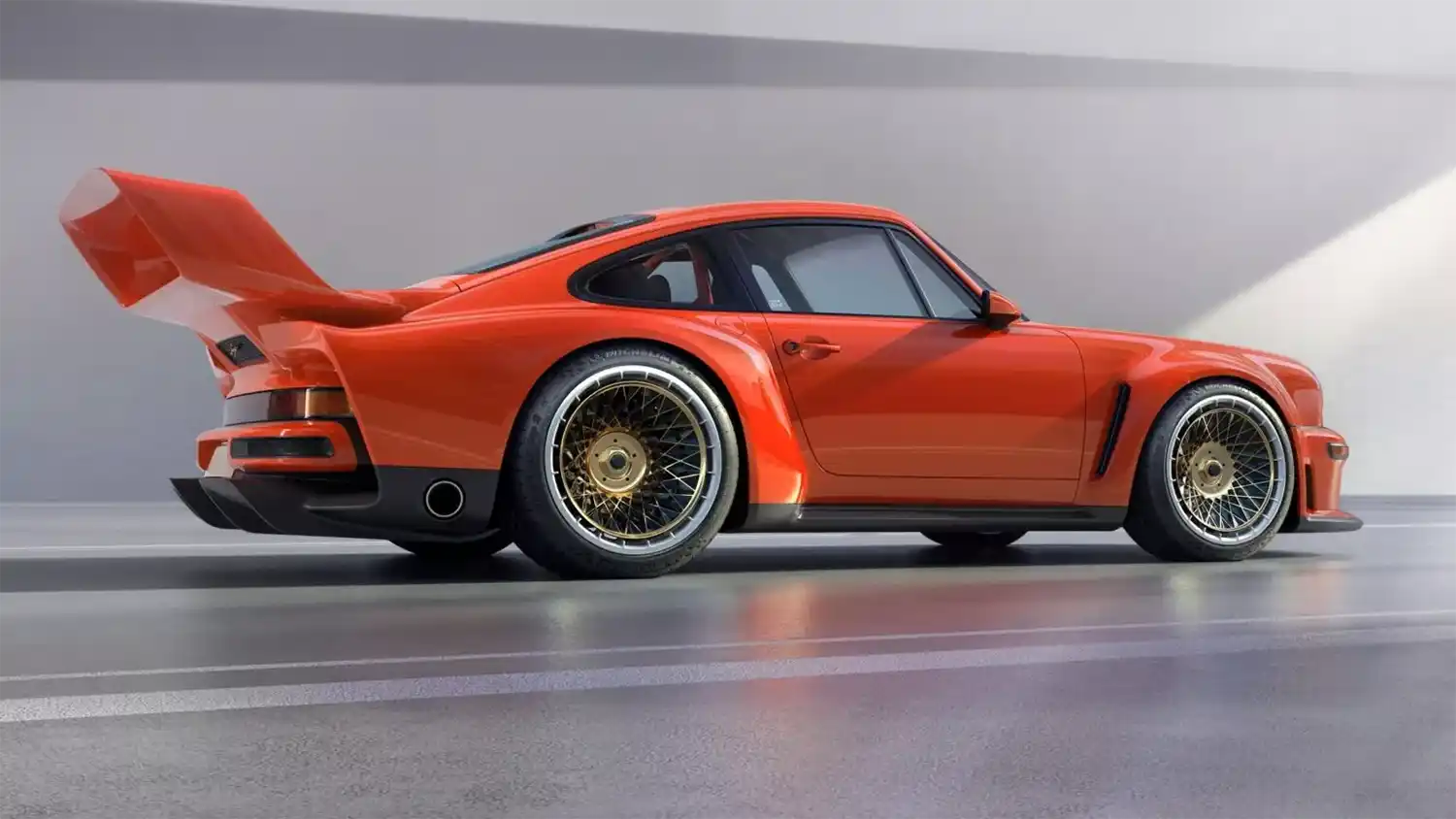 Further Comments:
Notes Rob Dickinson:
"The results of turbocharging our advanced 4-valve, high-revving DLS engine have been quite spectacular and combining it with all we have learned about lightweighting and vehicle dynamics has provided the perfect canvas to honor the Type 934/5 and its vital role in the genesis of the 911 as a racing car."

Notes Mazen Fawaz, Chief Executive Officer, Singer Group, Inc.
"Our Dynamics & Lightweighting Study heralded a new era at Singer and facilitated enormous maturation of our operations in California and the United Kingdom. We've collaborated with some of the most famous names in the automotive world, including Bosch and Michelin as we continue our mission to set ourselves ever higher standards. We will continue to serve our creative and passionate client base with exciting new ideas like DLS Turbo."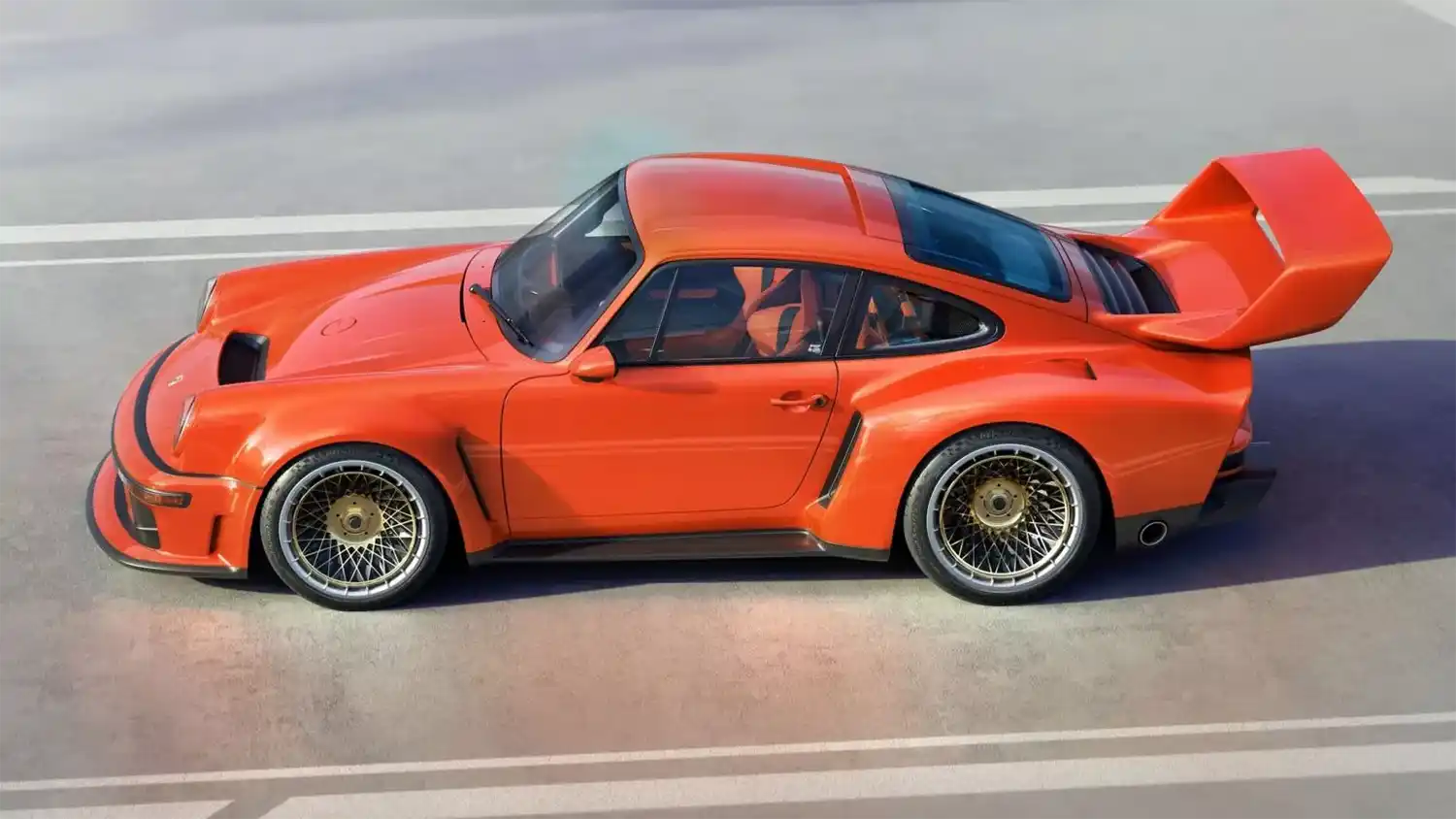 Price & Availability
Each restoration is unique. Every owner is able to share their personal preferences and requirements for bespoke engineering as part of the process of working with Singer to personalize their own 911.
Prices for Singer's restoration services are dependent on the requests by each car's owner. A limited number of restorations will be commissioned.
In Public
For those keen to see an example of the possible results of the restoration and modification services in person, you can attend Goodwood Festival of Speed in the UK from 13-16 July, 2023, or the Monterey Peninsula in Northern California for Car Week in August 2023.