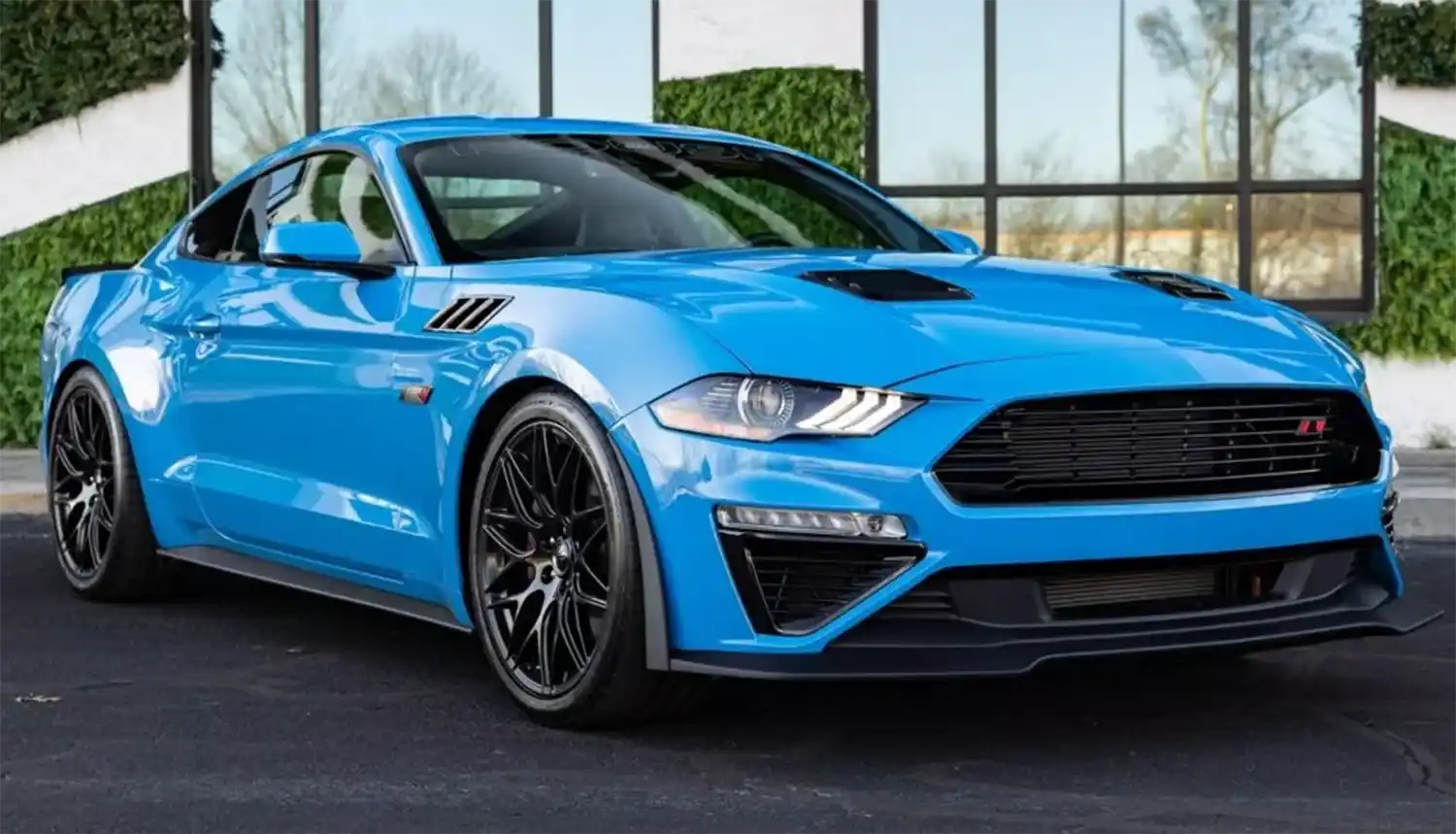 source: roushperformance.com
Over 25 years ago, an all-American icon was born – the Roush Mustang, bred for pure performance on the track. Today, the Roush TrakPak Mustang continues that legacy, engineered for performance and total dominance over the competition. Equipped with your choice of a 6-speed manual or 10-speed automatic transmission, this exclusive model is a purpose-built track machine designed for speed, power and all-out performance.
Go Beyond Iconic
Steal the spotlight at your next track day. Engineered for the leader board and with aggressive styling to match, the Roush Lower Grille and Front Chin Spoiler with Wheel Shrouds paired with Rear Valance Aero Foils and the Rear Decklid Spoiler work to control airflow, reduce drag and increase downforce. The High-Flow Corner Pockets accentuate the Mustang's front, while the Hood and Fender Heat Extractors allow hot air to quickly escape, increasing engine power. Roush badging, puddle lamps and an engine bay plaque appear throughout the Mustang, letting everyone know you're driving a feat of American engineering.
Comfort in the Cockpit
We've designed the interior of the Roush TrakPak Mustang to provide looks and luxury. Premium leather seats replace the stock sport seats to give you increased comfort wherever you drive. TrakPak serialized badging, Roush floor mats, illuminated door sills and a Roush gauge overlay are carefully integrated to provide a behind-the-wheel experience unlike any other. A Roush shift ball puts the power in your control on manual transmission models.
Power Behind the Pedal
Looking for your next adrenaline rush? The Roush TrakPak Mustang delivers. The Roush Active Exhaust System capped with quad black tips puts the power of the TrakPak in your hands, allowing you to select between four unique exhaust settings for tone and performance. Twenty-inch forged wheels and Roush Calibrated MagneRide Suspension with lowering springs enable you to push your limits on the track. The TrakPak's Dual Auxiliary Engine Cooling Modules, Performance Oil Cooling and Active Rear Differential Cooling Systems regulate your ride's temperature as you bring the heat.
The Fast and the Few
The production run of the Roush TrakPak Mustang is limited, giving you the opportunity to join the ranks of rare Roush ownership with this exclusive model.