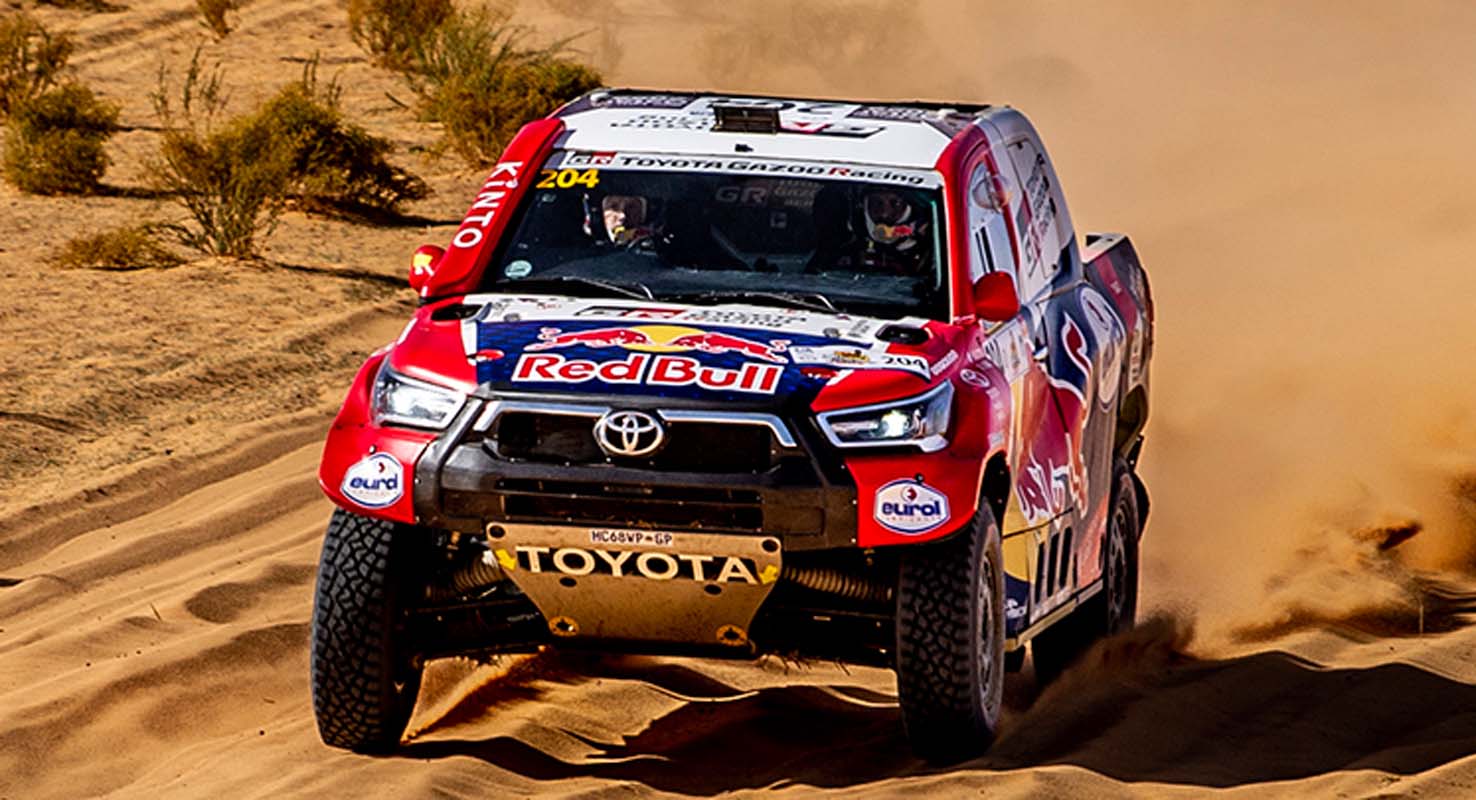 The Saudi Automobile & Motorcycle Federation today announced that registration is officially open for the Hail International Rally 2021 via http://rallyhail.com/ and will remain so until 26th November. The event is to be held across four days between December 6th and 11th and will be the seventh and final round of the 2021 FIA World Cup for Cross Country Rallies.
Rally Hail, with the addition of the trucks category, will be held across four days during which Hail's unique topography will put the drivers and their preparations to the test over nearly 1,200 km.
His Royal Highness Prince Khalid Bin Sultan Al Abdullah Al Faisal, Chairman of the Saudi Automobile & Motorcycle Federation commented earlier today: "The Hail International Rally 2021 features 107 pilots in different categories. We are determined to deliver yet another exceptional Rally especially now that the T5 Truck category has been added for the next instalment of this evebt. Last year we witnessed the mass participation of internationally renowned drivers that shows how important the Ha'il International Rally has become to the motorsport world.
Thanks to the unwavering support from the Custodian of the Two Holy Mosques King Salman Bin Abdulaziz Al Saud, His Royal Highness the Crown Prince Mohammed Bin Salman and His Royal Highness the Minister of Sports Prince Abdulaziz Bin Turki Al-Faisal, and inspired by Saudi Vision 2030, we continue to build on what is already a stellar track record of hosting world class international motorsport events".
Last year, Carlos Sainz won the car category, while Abdulmajeed Al-Khulaifi won the quads category, with Adrian Van Beveren earned victory in the motorbikes category.
The participating teams' equipment and personnel are expected to arrive in Hail by the beginning of December for all necessary technical inspections and scrutineering to take place. Registration for the event will open soon for all five categories, the T1 & T2 cars categories, the T3 & T4 lightweight categories and the T5 trucks category, which has been added for this year's event.
The Rally will be under the supervision of an organizing committee headed by His Royal Highness Prince Khalid himself, and includes an elite team of Saudi officials with a successful history of organizing such events in the Kingdom.
The 2021 Hail International Rally will be organized in a collaborative effort between the Saudi Automobile & Motorcycle Federation, the Hail Region Development Authority, the Ministry of Sports and sponsored generously by His Royal Highness Prince Abdulaziz Bin Saad Bin Abdulaziz, Governor of Hail Region and Chairman of Hail Region Development Authority, and His Royal Highness Prince Faisal Bin Fahd Bin Meqrin Bin Abdulaziz, Deputy Goverenor of Hail Region and Vice President of Hail Region Development Authority.